La Strada Restaurant to Close December 31
The economy and family health concerns have struck an award-winning and well-loved Italian eatery at 1905 Mount Vernon Avenue. They will serve their last meal on December 31, 2012.
The La Strada family opened Osteria 1909 next door to La Strada in November 2011. Osteria, which has its own separate kitchen from La Strada, will not be affected by the closure.
Commonwealth's Attorney Sengel Plans Retirement in 2013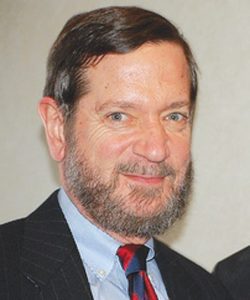 On December 4, 2012, Commonwealth's Attorney S. Randolph Sengel released the following statement:"At the conclusion of my current term as Commonwealth's Attorney in December, 2013, I will have served over 34 years as a prosecutor for the City of Alexandria, including 16 years as the elected Commonwealth's Attorney. I will not seek re-election in 2013 as I intend to retire from office when my current term ends. Service in this office is always a collaborative effort.  I am honored to serve with a skilled, dedicated and professional staff of assistant prosecutors and support personnel.  We have worked very hard to establish the highest standards of efficiency, fairness and accountability in the prosecution of criminal cases.  I am certain that the office has a great depth of talent and experience which will sustain these efforts. I appreciate the support the City has extended to my office.  Thank you for the opportunity to serve."
DASH Sponsors Drive at the King Street Metro
DASH representatives will be at the King Street Metro Station collecting donations for Toys for Tots. Help make this holiday season special for Alexandria's disadvantaged children. DASH will be onsite inside the entrance to the King St. Metro station on   Tuesday, Dec. 18 from 4 – 7 p.m. and Thursday, Dec. 20 from 6 – 9 a.m.
Donations will be given to the Community Partners for Children (CPC) of Alexandria. CPC provides toys and clothing to 600 of Alexandria's children during the holiday season. Families receive a special invitation to attend the CPC Distribution Day in time to wrap their children's gifts before the holidays.
Needed items are new toys, infant and toddler items, gifts for 10 to 12 year olds and grocery store gift cards. Every little bit helps, and is greatly appreciated.
City of Alexandria Prepared for 2012-2013 Winter Weather
As the 2012-2013 winter season approaches, emergency response, including snow and ice removal operations, continue to be a top priority and core service for the City of Alexandria's snow response teams, public safety and emergency management.
Residents are reminded that sidewalks, driveways, and entrances abutting residences and businesses are the responsibility of the adjacent property owner, occupant or business for snow removal. Snow and ice must be cleared from all paved sidewalks abutting your property within 24-72 hours of the end of the snowfall, depending on the storm response level.
When up to eight inches of snow or other winter weather conditions are in the forecast, city snow removal crews will first work to make snow-covered roads and sidewalks passable for emergency vehicles and ensure schools are accessible. Roadways and/or sidewalks may not be completely clear for as many as three days.
New Hope Housing Awarded Freddie Mac Foundation $50K Grant
New Hope Housing has been awarded a $50,000 grant from the Freddie Mac Foundation for its permanent supportive housing program for families in need in Northern Virginia.
The New Hope Housing program provides long-term housing with ongoing support services for previously homeless families in which a parent has a significant disability.  The program helps support the parent(s) to ensure stability for the family and a supportive home environment for the children. New Hope Housing currently assists 14 families with permanent supportive housing, and the Freddie Mac Foundation provides critical funds to maintain the program.
New Hope Housing is a nonprofit agency providing shelter, transitional and permanent housing, outreach and support services for homeless families and single adults in Fairfax County, the city of Alexandria, Arlington County, and City of Falls Church. New Hope Housing is committed to finding creative and lasting solutions to end the cycle of homelessness by offering homeless men, women and children the services they need to change their lives and succeed.  In FY 2012, New Hope Housing served over 1,500 individuals including more than 250 children. For more information, visit www.newhopehousing.org.
BI Rowers Set to Paddle Off to College 
Senior Crew team members Lyndsay Martini and Allison Lee sign college commitment letters.[/caption]
Bishop Ireton senior rowers, Lyndsay Martini and Allison Lee each signed College Commitment Letters this week.
Lyndsay, daughter of Christopher and Beth Martini and a resident of Falls Church, VA, committed to rowing at University of  Virginia.
Woodbridge, VA resident and daughter of Richard and Kelly Lee, Allison will be going north to Boston College.
Bishop Ireton Athletic Director Bill Simmons commented that these two seniors represented the best of Bishop Ireton's student-athletes. Their families and teammates were on hand to cheer on their commitment, and both women thanked their team and their coaches for always pushing them to do their best.