Community News
SPORTS
Champion Alexandria Little League All-Stars in Florida Next Week for U.S. Regionals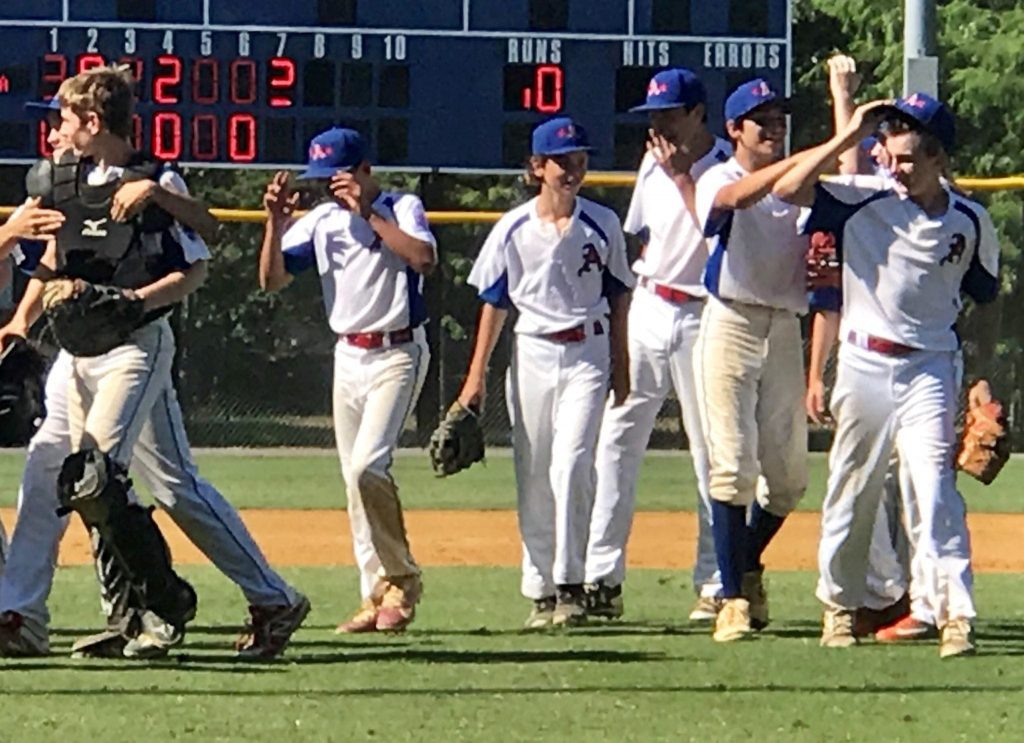 Regional Games to be Live Streamed
By Amy Jackson
A picture-perfect day on Monday, July 9th as our own Alexandria Little League Juniors All-Star Team won the Virginia State Championship baseball game with home field advantage at Eugene Simpson Stadium Park.
Our Alexandria All-Stars play West Virginia in their first game of the tournament at noon on Friday, August 3rd in Ft. Myers, Florida, hopefully advancing throughout the week to win U.S. Regionals.  A live-stream of the games will be available through a link on the Alexandria Little League website: www.AlexandriaBaseball.com.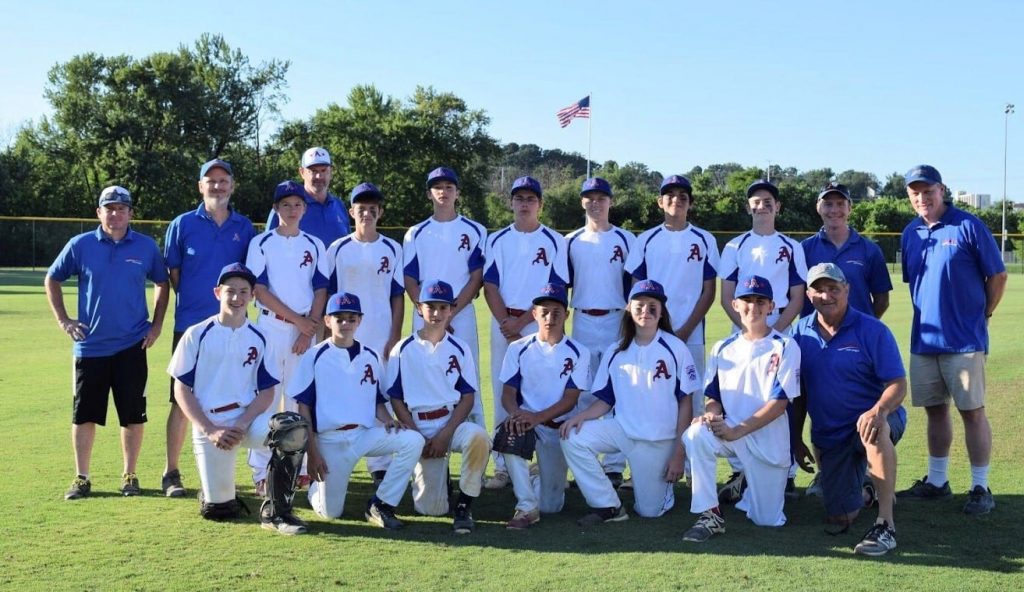 Although only seven intermediate players returned from the prior year to be in the juniors program, with most having aged-out of the division, the players and coaches have continued to advance the team's quality with practice and high expectations, relying on the solid relationships built over time that created the foundation for success.
Manager Matt Keough is proud of his players and his coaching staff.  Overall, the six seasoned coaches (Keough along with Denver Brunsman, Arthur Carpenter-Holmes, John Kelly, Chris Mackay, and Andy Wingfield) come with experience from coaching different teams, but it is through their own children's engagement in the City's Little League association and friendships created, that they have known each other a long time.  Keough alone has coached over 40 teams, with experience spanning almost 20 years.
In a season with a 12-game minimum, with a few additional games also scheduled prior to the start of the season to create a buffer for rain-outs, the 13 and 14-year old athletes of the Junior All-Stars Team mostly play teams outside of their district.  This is due to Alexandria Little League being in Virginia District 4, which does not have any other program for juniors.  Although appearing in the state tournament every year and winning with the intermediate program last year (a first for any Alexandria all-star team), this was the first time Alexandria hosted the state championship games, and the first time Alexandria won the Junior All-Star State Championship.
"I attribute winning the State Championship to excellent pitching, very good defense, and timely hitting," explains Keough.  It also helps when kids are kept in-shape year-round by playing other sports.  "It's important to have kids play as many sports as they can," Keough says, but "if you're looking for experience prior to high school level, then Little League, Fall Ball, and Travel Ball are the way to go."
"I'd also like to recognize Kim [Keough], since she is the daily organizer for getting the information out to the team.  She has also put in a significant amount of time and effort [in fundraising] and does just about everything but coach." Truly a team effort at home and on the field.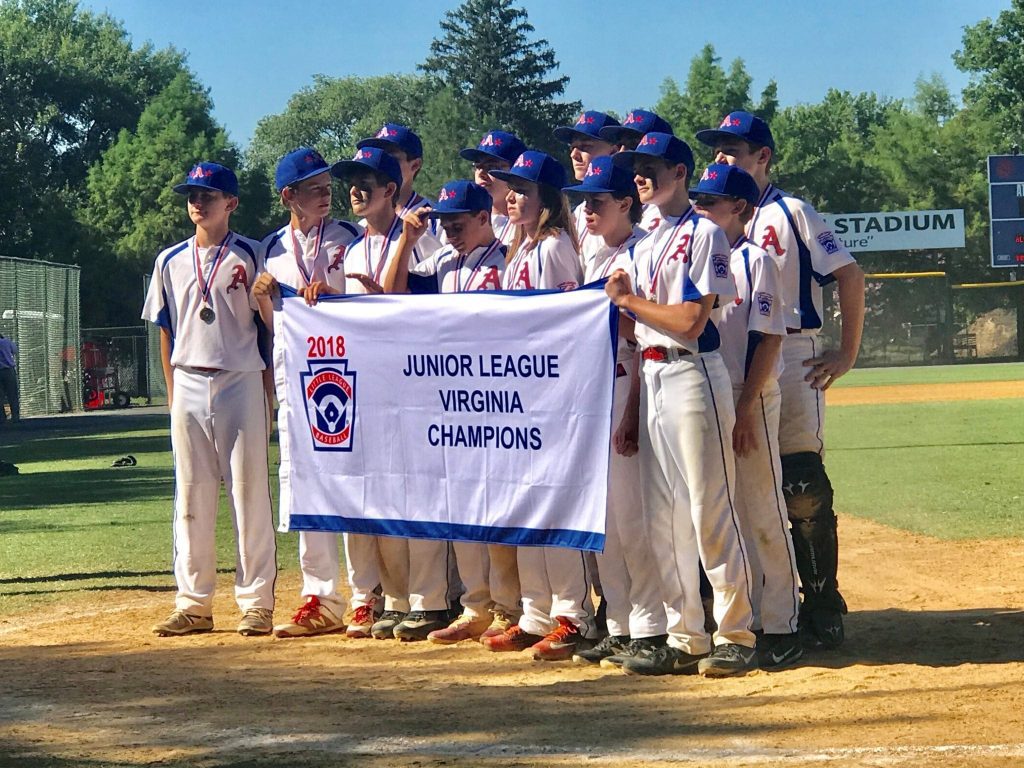 Alexandria Little League is able to keep the cost of their program affordable for all players with the energy put forth by parents, players, and volunteers through the league's year-round fundraising efforts.  Since winning the State Championship, the Juniors All-Stars have raised funds with movie nights and car washes for their trip to Ft. Myers, Florida, where the regional tournament will take place August 2 – August 7.  The Alexandria team has also set up a GoFundMe page for donations and are halfway to their goal.  Contributions to the team can be made by visiting: https://www.gofundme.com/reeh4d-alexandria-little-league-all-stars
Fans are also welcome to join the Junior All-Star Team at Los Tios Grill for a fundraiser in celebration of their hometown victory at 2615 Mount Vernon Avenue in Del Ray on Monday evening, July 30th from 5-9pm.  Mention "Alexandria All-Stars" at Los Tios and proceeds from your meal will go to the team's travel expenses and equipment.
Congratulations to these outstanding athletes on their victory and creating another proud moment for Alexandria!