Community News
Want to Volunteer at Alexandria's First Night Celebration?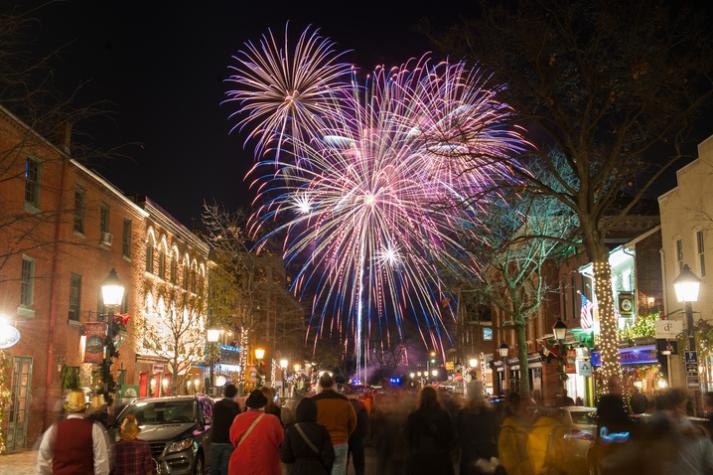 ALEXANDRIA, VA – On New Year's Eve, local shops, historic sites and buildings throughout Old Town Alexandria turn into performance venues to showcase local talent and celebrate the New Year.
It's fun, affordable, safe and family friendly. There are twenty-eight performance venues, as well as the Fun Hunt, children's activities in the afternoon, and three "Kids Carnival" locations.
All of these activities need volunteers.
Know how to work an iPad or Tablet?
Maybe you can help manage our admission badge sales!
New Year's Eve volunteers generally serve in pairs and there are many four three-hour shifts throughout the day. (Some volunteers are also needed for three hours the day before for early badge pickup.)
What Do Volunteers Get?
Every volunteer receives a free admission badge, and a box dinner. There is plenty of time to enjoy performances, meet new people, and see the fabulous finale at midnight: fireworks on the Potomac! For more information and to sign up visit https://www.firstnightalexandria.org/get-involved/volunteer/.