Community News
Honorees Announced for Disability Awareness Awards at City Hall
Awards ceremony on Thursday, June 27 at 5:30 p.m.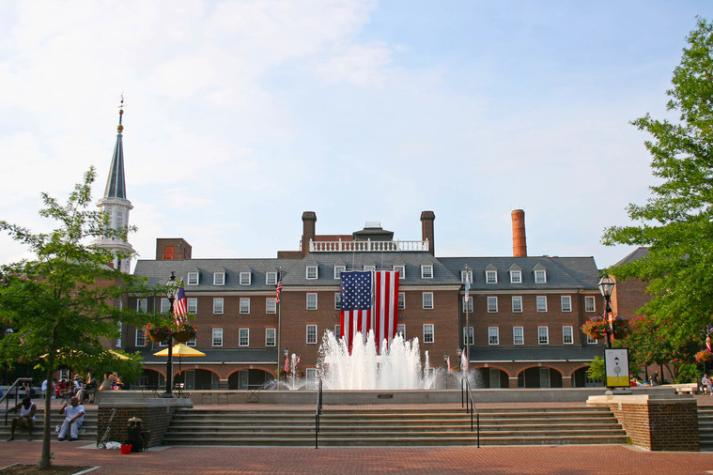 ALEXANDRIA, VA – The Alexandria Chamber of Commerce has named the groups to be honored at the 2019 Disability Awareness Awards.
The Carpenter's Shelter will receive the Awareness Award, while Habitat for Humanity ReStore will be recognized with the Hiring Award
The Awareness Award promotes positive awareness among employees to meet the needs of customers with disabilities.
The Carpenter's Shelter has served the homeless in Alexandria for 30 years. The population includes people with a variety of physical, mental, and intellectual disabilities. They have been working to ensure that their facilities will effectively serve those who need housing. The Professional Development Program for employees is designed to help grow the skills needed to serve those with disabilities.
The Hiring Award is given to businesses committed to hiring persons with disabilities or aiding in their career advancement.
Habitat for Humanity ReStore is a group of non-profit home improvement stores and donation centers that sell new or gently used furniture, appliances, and accessories. ReStore assists volunteers with disabilities by teaching the skills necessary in retail sales that can be used in mainstream establishments. Mentors are made available in this safe and supportive environment.
The 2019 Disability Awareness Awards ceremony is presented by the American Physical Therapy Association. It is sponsored by the City Alexandria's Chamber of Commerce and the Commission on Persons with Disabilities.
It will be held on Thursday, June 27 at 5:30 p.m. in City Council Chambers at City Hall, located at 301 King Street.