Arts
Community News
NEW FILM–A Brush with History: Torpedo Factory Art Center
It's the unlikely journey from weapons factory to inspirational art center.
Alexandria, VA – There's a new documentary available about the Torpedo Factory, and it was made right here in Alexandria by local film makers at the award-winning
Istrico Productions
, headquartered on Mount Vernon Avenue.
Celebrating two major milestones, the documentary casts light on the building turning 100, as well as the Art Center serving the community for 45 years.
"A Brush with History celebrates the Torpedo Factory's rich 100-year history as a structure that went from making weapons of war to producing beautiful works of art. We wanted to honor both the artists and its military history, as the Art Center continues to serve its community, and the nation, to this day. It's been an honor to help tell this story, and I'm hopeful that Torpedo Factory Art Center will continue to be an important, vibrant, and inspiring creative destination for visitors to the Alexandria waterfront for hundreds of years to come," said Nora Kubach, the film's writer and director.
READ MORE: 45 Years Young! Alexandria's Torpedo Factory Art Center Celebrates Milestone
The film explores the Art Center as an early example of placemaking, a term coined about 10 years ago to describe the reinventing of public spaces into the hearts of a community. In this case, the century-old structure on the waterfront went from making weapons of war and serving our nation, to now producing meaningful works of art by inspirational artists, and serving its community in a different way. It was placemaking before there was a term for it.
Produced by Anthony Istrico, the film includes documentary footage, interviews with artists and Art Center staff, and the story of transformation through the arts.
The documentary may also be viewed and shared HERE.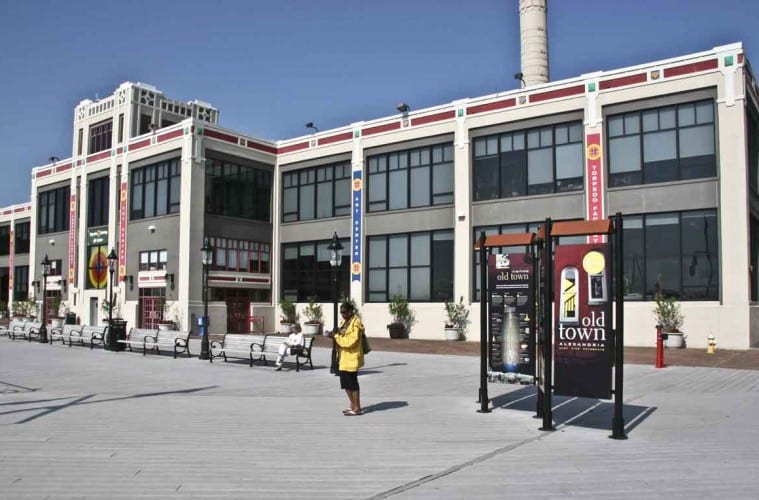 About Torpedo Factory Art Center
Founded in 1974 in an old munitions plant, Torpedo Factory Art Center is home to the nation's largest number of publicly accessible working artist studios under one roof. The City of Alexandria manages Torpedo Factory Art Center through the Department of Recreation, Parks and Cultural Activities as part of the Office of the Arts' family of programs and facilities. Just south of Washington, D.C., the Torpedo Factory Art Center overlooks the Potomac River in the Old Town section of Alexandria, Va. Each year, more than a half million national and international visitors meet and interact with more than 160 resident artists in 82 studios and seven galleries. For more information, visit torpedofactory.org or follow the Art Center on Twitter, Facebook, Instagram and Pinterest via @torpedofactory.
About Istrico Productions
Istrico Productions is an award-winning Alexandria-based production company that has spent nearly a decade telling incredible stories. Their previous documentary, The 2 Sides Project, took home the Founders' Choice Award at the 2017 GI Film Festival in Washington DC, and is now airing on PBS stations across the country and online at WSRE.org. Follow Istrico Productions on https://www.facebook.com/IstricoProductions, https://www.instagram.com/istrico/, http://istrico.com/