ALEXANDRIA – The Ballyshaners have selected John Brennan, owner of Daniel O'Connell's Restaurant and Bar as Grand Marshal of the 2020 Alexandria St. Patrick's Day Parade.
Brennan, of Kilkenny, Ireland and an Old Town homeowner has been an active member of Alexandria's business community since opening Daniel O'Connell's in 2006. O'Connell's was recognized by the Alexandria Chamber of Commerce as the 2019 Best Middle-Size Business of the Year.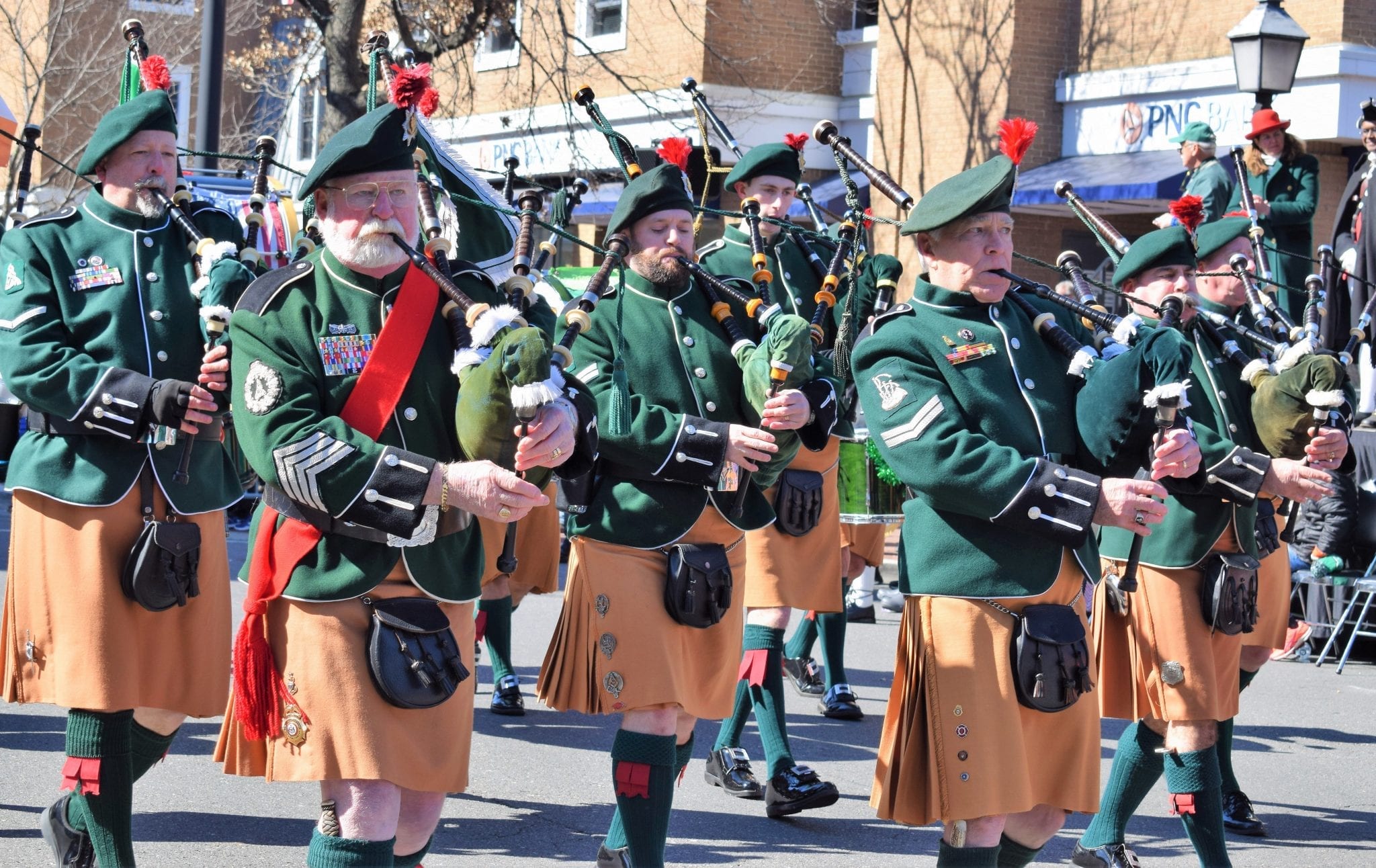 The Ballyshaners (Gaelic for "Old Towners") is the volunteer organization that develops and funds the majority of costs associated with the St. Patrick's Day Parade. Through fundraisers and donations, The Ballyshaners will host the City's 39th Annual St. Patrick's Day Parade on Saturday, March 7, 2020 at 12:15 PM.
FOR FUN: Alexandria's Most Shared Christmas Photo and the Man Who Took It
Ballyshaners Chair, Kimberley Moore said, "We have enjoyed getting to know John over the last few years. It is fantastic that we asked him to be our Grand Marshal, and then the Chamber of Commerce recognized John and the O'Connell's team for their excellent work."
This Parade Brings Business
The parade attracts residents and visitors who make the event an annual weekend visit to Alexandria.
"I know the value that The Ballyshaners bring to Old Town. On parade day, you are hard-pressed to find a restaurant or shop that is not having one of its best, if not its absolute best, business day of the year," Brennan highlighted. "That a few dozen people work to put on an event that benefits so many Old Town businesses is incredible. All King Street businesses should be doing more to help The Ballyshaners make this event happen."
Brennan began his career working as a fitter/welder in Australia's oil industry. In 1996, Brennan and his wife Margaret returned to Kilkenny where they opened Uluru and Outback Restaurant. While visiting Old Town, John discovered the space that now is O'Connell's, visualizing how a traditional Irish restaurant could blend into Alexandria's historic character. Now, as Brennan says, "We are part of the furniture."
The Ballyshaners a 501(c)3 charitable organization is proud to host the only Parade that proceeds down King Street, showcasing the City's commercial vitality and small businesses. The parade will commence at 12:15 on Saturday, March 7, 2020. Visit www.ballyshaners.org for updates about fundraisers, planning meetings, Parade Day events, and to make a donation.