Community News
Events Calendar
Old Town Festival of Speed & Style Sets Date and Chooses Sponsor and Charities
More than 100 Vintage, Rare and Classic Cars and Motorcycles Takeover King Street this Summer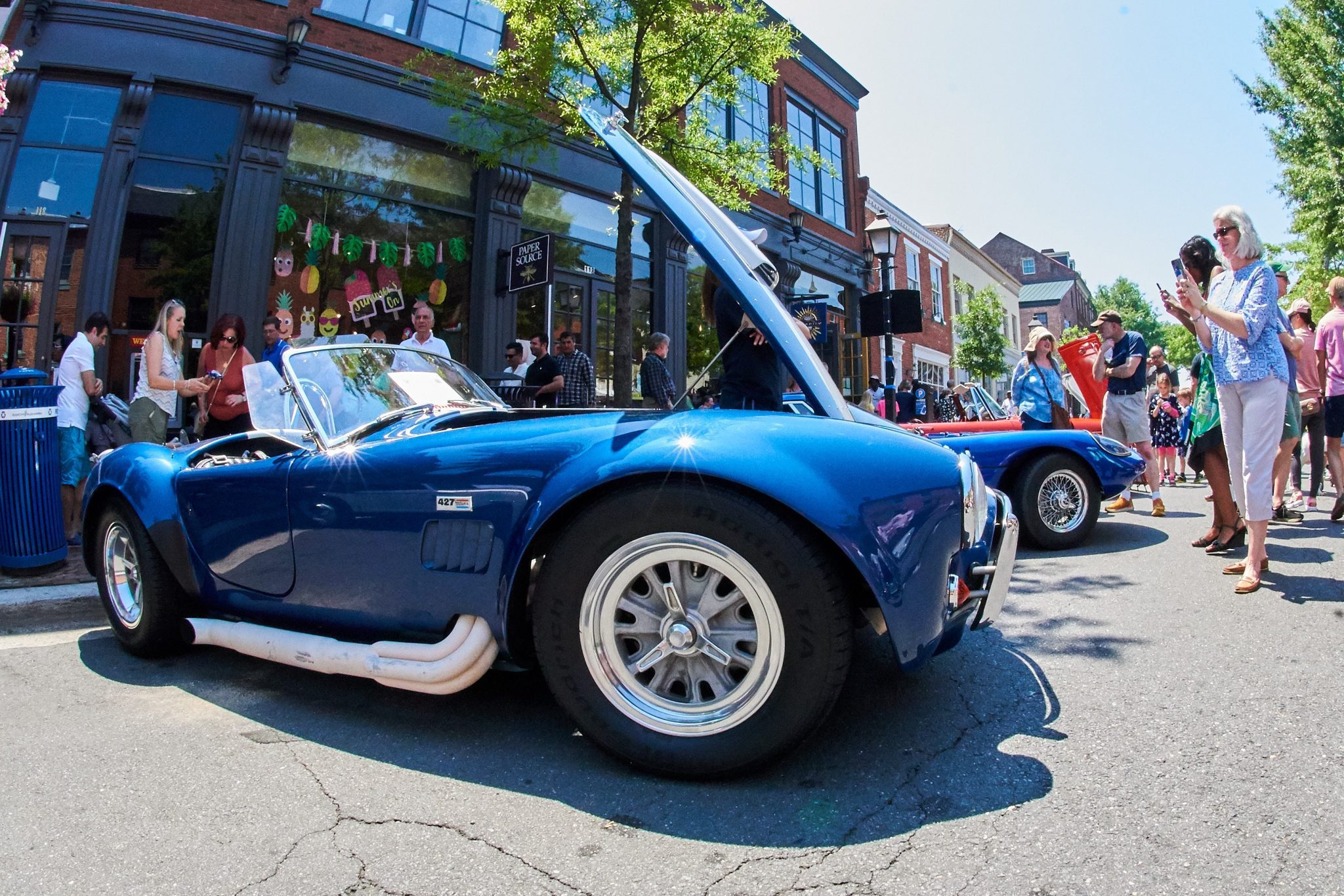 ALEXANDRIA, VA – Organizers of the Old Town Festival of Speed & Style announced that Burke & Herbert Bank will be the title sponsor for the second annual single-day, free event happening Sunday, June 7 from 10:00 a.m. to 3:00 p.m.  More than 100 rare and unusual supercars and vintage motorcycles from around the world will span across three blocks on lower King Street near Old Town's waterfront.
Proceeds from this year's event will benefit the USO (Metro Washington Baltimore) and Alexandria non-profit ALIVE! which provides short-term to long-term support for those less fortunate in the community
"We are excited about having Burke & Herbert Bank as the title sponsor for this unique event taking place right outside of the doors of our historic Main Office here in Old Town", commented Burke & Herbert Bank President & CEO, David Boyle.
"We were impressed by the attendance and wide-spread attention this festival attracted in its first year and are happy to help bring the event to the next level this year. And as a local community bank that takes our role in giving back to the community seriously, we are delighted that this sponsorship will support two local non-profit organizations doing great work for those in need."
Last year's inaugural event drew thousands of families, visitors and car enthusiasts from across the region to view the array of high performance and racing vehicles from the 1950's, 60's, 70's and 80's.
Live Music and Fashion Show
The event also will feature a Spring fashion exhibition presented by the Old Town Boutique District in which boutiques will showcase styles from the themed cars on display. The fashion exhibition will take place from 12:00 p.m. to 1:00 p.m.  In addition, the event will include live music and street vendors, and provide festival-goers an opportunity to explore Old Town shops and restaurants.
The festival is the brainchild of Rick Myllenbeck who is also the owner of Sonoma Cellar, a restaurant and wine tasting room based in Old Town, and is co-produced by a group of Alexandria vintage car collectors, experts, and enthusiasts who volunteer their time to coordinate this event.
"Burke & Herbert Bank's commitment to the community is very much aligned with that of the Old Town Festival of Speed & Style, making this an ideal and powerful partnership," said Myllenbeck. "This partnership will allow the Old Town Festival of Speed & Style to accelerate its presence in the community as well as with aficionados of fast cars, fashion, and fun – while benefiting our charities of choice."
For classic car owners who are interested in submitting their car for the festival, visit www.festivalspeedstylealex.com.