Zebra Misc
Burke & Herbert Bank Helps More than 1,000 Local Businesses
PPP loans to provide pay for nearly 10,000 NOVA residents amid COVID-19 crisis.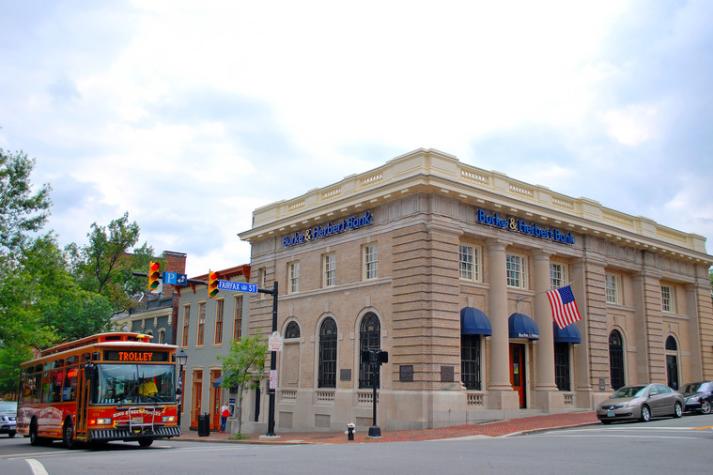 Alexandria, VA  –  Today Burke & Herbert Bank, which has been serving the northern Virginia business community for more than 167 years, announced that nearly 1,100 Paycheck Protection Program (PPP) loans totaling approximately $136 million in aid for local businesses have been approved for the Bank's customers.  As a result, an estimated 10,000 individuals in the local community will remain employed or return to the businesses' payroll.
Deeply committed to the business community, Burke & Herbert Bank handled nearly three times the number of loans typically made in a given year in just a few weeks. These loans will provide critical emergency relief to small and mid-size businesses in northern Virginia struggling as a result of the COVID-19 pandemic.
"I am so proud of the work that the Burke & Herbert Bank team has done," said David P. Boyle, the Bank's President & Chief Executive Officer.  "The need in our community and among our customers is so great that the volume of applications, quite honestly, was overwhelming. But our team rallied around this, working virtually around the clock to help ensure that we could take care of as many of our customers as possible."
He added, "It's been heartwarming to see and to be part of this extraordinary effort to help our neighbors and friends. For me, it's a great example of what community banking is all about."
From Restaurants to Churches
Local businesses such as restaurants, retail shops, law offices, home contractors, private schools, churches and many more received assistance. With limited operations at best, many are struggling to stay afloat so the news of approval of a PPP loan from the Bank was met with an emotional sigh of relief for so many.
Employees at a local restaurant, who had taken a 50% pay cut in an effort to keep the business going, will now receive 100% of their regular pay, and another local restaurant will now be able to re-open and bring employees back to work.  Churches faced with significant declines in donations, retail shops unable to open their doors to customers, professional services organizations with declining business and more also received critical assistance to enable continued operations and employment.
Loan Forgiveness is Next Step
The next phase of the Paycheck Protection Program will be the work required to support loan forgiveness.  Businesses receiving Paycheck Protection Program loans who are able to demonstrate use of the funds for payroll, may be eligible to have some or all of the loan forgiven.
MORE: Burke & Herbert Bank Has Been Alexandria Pillar Since 1852