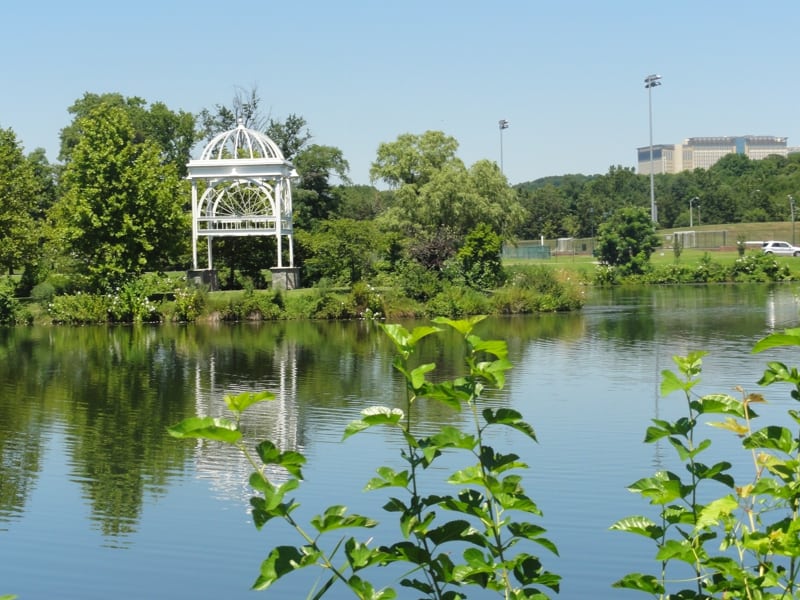 ALEXANDRIA, VA – This evening, the City of Alexandria announced that various projects will take place at or near three of its parks. Scheduled for September and October, work will be completed at Powhatan, Hooffs Run, and Ben Brenman Parks. All work schedules are weather permitting.
Park visitors are advised to use pedestrian detours and stay away from work areas. Below are summaries of each project.
Hoofs Run Park
Beginning Friday, September 11, exploratory utility work will take place adjacent to Hooffs Run Park (18A East Linden Street.) near the basketball courts and playground. The Department of Transportation and Environmental Services will conduct an inspection of the Hooffs Run culvert.
This necessary maintenance work falls under the city's stormwater management program, but it is not part of a planned cleaning of the culvert.
Park facilities will remain open during the inspection, but residents are asked to stay at least 100 feet back from the site and all equipment being used. Visit alexandriava.gov/PublicWorks for more information.
Powhatan Park
Construction of pedestrian improvements will take place at Powhatan Park (1010 Douglas Street) between September 14 and October 23.
Work will occur in phases. It will start with demolition of the existing sidewalk along Route One and installation of a new sidewalk, followed by the installation of fencing and new landscaping.
For the project's duration, several large trucks and heavy equipment will be present during the daytime. Route One lane closures are expected. The playground and other park areas may be temporarily closed due to construction activities.
Improvements are consistent with the Powhatan Park Improvement Plan to improve safety and park access from Route One.
For additional information or questions, contact Daniel Unkle, Project Manager, at [email protected]gov or 703.746.5416.
Ben Brenman Park
Invasive plant material will be removed from the shoreline of Ben Brenman Pond and along Backlick Run at Ben Brenman Park (4800 Brenman Park Drive). The work will occur over a two to five-week period. Signs will be posted where activity is occurring.
The area is adjacent to Sommerville Street and Ben Brenman Dog Park.
The purpose of the work is to improve environmental conditions for native trees, plants, and animals by reducing the negative impact of invasive plants species.
For additional information, contact Rod Simmons, Natural Resource Manager, at [email protected]gov or 703.746.4651.
ICYMI: A Note From The Zebra's Publisher, Mary Wadland