Giving Back
StepALIVE! Walkathon Raises Over $69K, Surpassing Fundraiser Goal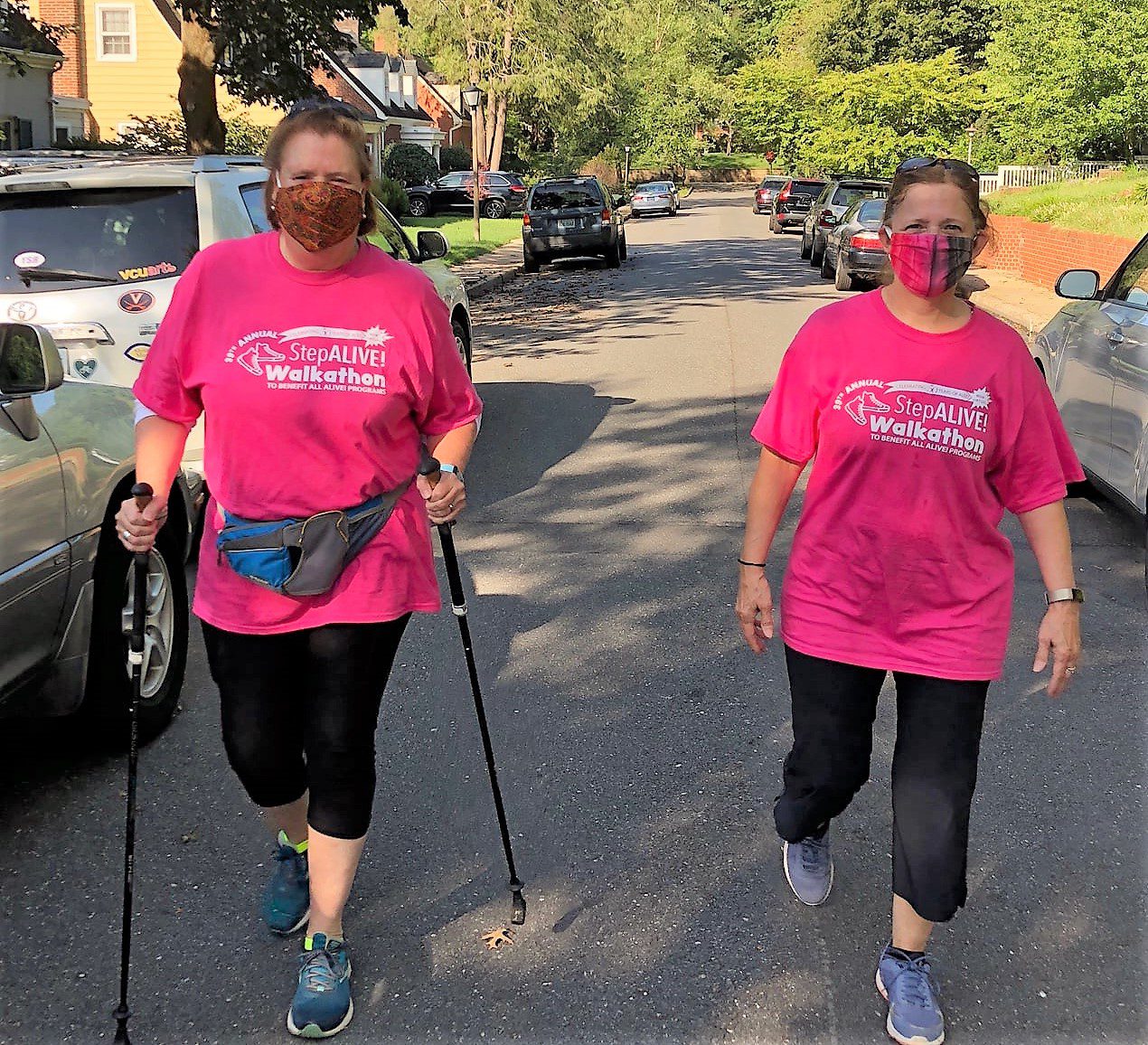 ALEXANDRIA, VA – The 2020 StepALIVE! Walkathon was a resounding success. Held from Sept.11-13, the event, at press time, has raised $69,685. The fundraiser's goal was $60,000.
"StepALIVE! was an important event for us this year. We are extremely grateful for our Alexandria community as we exceeded our goal," said ALIVE! Executive Director Jennifer Ayers. "We're pleased so many of our member congregations encouraged socially distanced walking. It was great to see how many people care about what we do and are willing to raise visibility by wearing their t-shirts and [taking] photos."
For the last 39 years, the StepALIVE! Walkathon has supported every ALIVE! program, which helps Alexandrians in need, including homeless families and individuals.
In a recent press release, ALIVE! announced event winners. Each group listed below received masks sporting the StepALIVE! logo.
THE WINNERS
Congregation with the Most Dollars Raised and Recipient of the Congregational Cup
Team St Joseph raised $3,758.70
 Congregation with the Largest Team
Team Fairlington with 47 members
Community Group with the Most Dollars Raised
National Charity League, Port City Chapter raised $1,750.70
Community Group with the Largest Team
National Charity League, Port City Chapter with 50 members
HONORABLE MENTION
Congregations
Christ Church
Churches of S. Washington St.
Good Shepherd Lutheran Church
OPMH Super Walk Team
Resurrection Walkers
Community Groups
Cameron Station Marchers
United to Help Our Neighbors
ABOUT THE WALKATHON
Winners were determined as of midnight, Sept. 13. ALIVE! has assisted those in need in the Alexandria community for more than 50 years. The StepALIVE! website informs visitors that "assistance has become more vital than ever during this coronavirus pandemic."
Due to the pandemic, this year's event took place virtually. Participants, wearing masks and event t-shirts, walked in locations of their choice. They could also walk a distance of their choosing. ALIVE! asked that groups post their pictures on ALIVE!'s social media accounts as a way to show solidarity.
DONATE TO ALIVE!
Want to donate to ALIVE! and help your fellow Alexandrians? To contribute financially, click HERE. To give items, click HERE.
ICYMI: Alexandria Living Legend John Porter Sits for In-Depth Interview on Z-TV LIVE!