Volunteering
Talking Snow Already?! Snow Buddy Program That Is!
The Snow Buddy Program is critical to the safety of these residents and the community. And it may be even more important during the pandemic.
By Donna Reuss, Emergency Preparedness Volunteer
Alexandria, VA – I know, the leaves are still falling. You haven't even had a chance yet to fully embrace the crisp sunny days and cooler nights. And we want to spoil it all by talking snow and ice?!
Well, winter inevitably follows fall, and with it comes the potential for slippery driving conditions and snow or ice-covered sidewalks. We were fortunate last year to have had a mild season and minimal snowfall. But even though we are still dealing with the limitations of COVID-19, or maybe because of them, we need to be prepared in case we aren't so lucky this year.
Volunteer Alexandria is getting ready for the Snow Buddy Program and we need volunteers to assist us. This annual program provides snow removal and sidewalk treatment for eligible Alexandria residents. Volunteer Alexandria matches trained volunteers with low-income seniors and the homebound or disabled who are physically unable to do it themselves, cannot afford to pay for this service, and/or do not have neighbors, family, or friends to assist them.
The Snow Buddy Program is critical to the safety of these residents and the community. And it may be even more important during the pandemic, with so many people getting home deliveries. It will help ensure safe access not only for residents who may need to leave their homes for medical or other essential appointments, but also for those who attend to the residents' needs, such as home healthcare workers or those delivering groceries or meals, medications, or other necessities.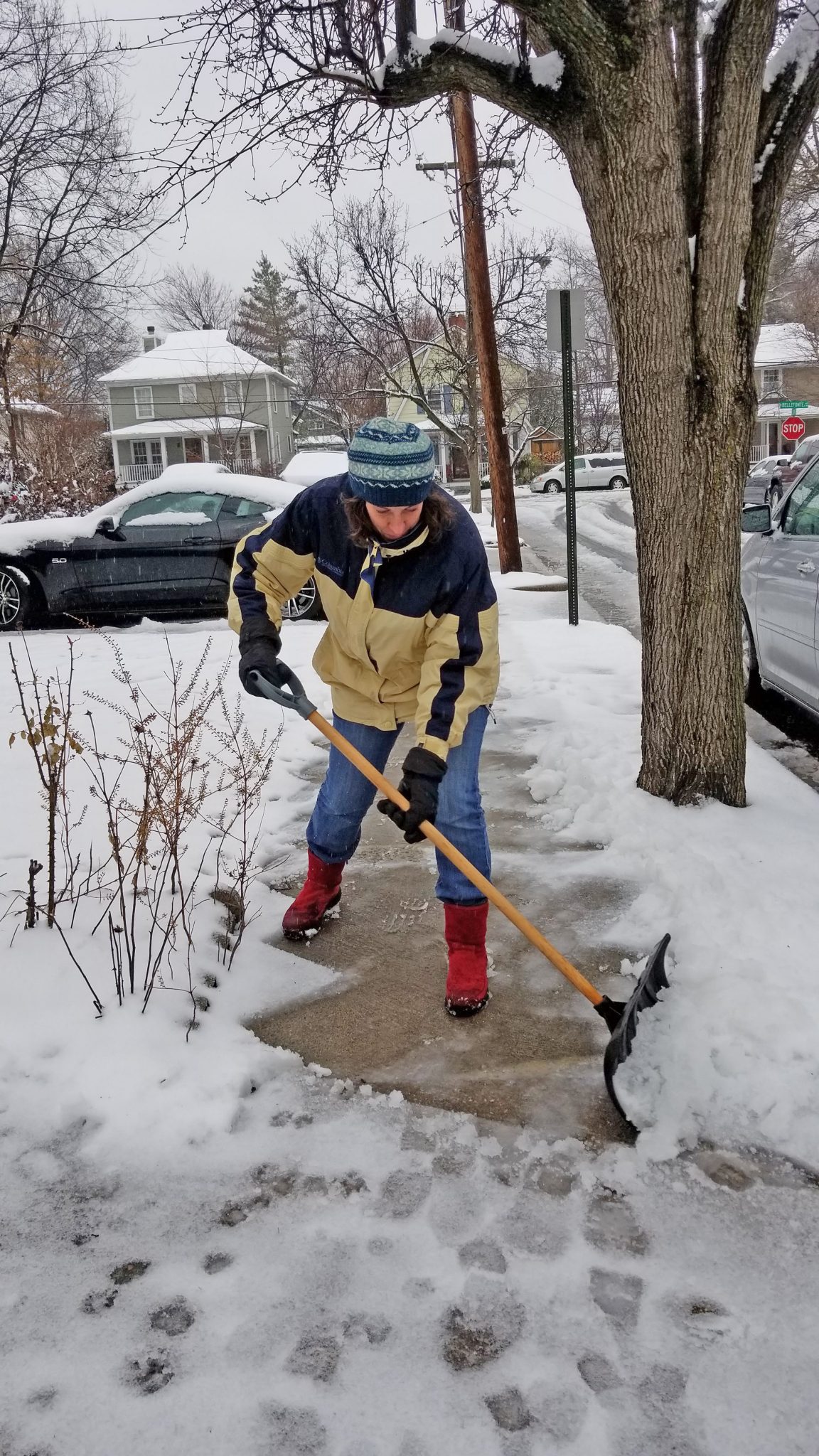 Snow Buddy volunteer duty begins on November 1 and normally ends by April 30. Volunteers will be on-call for the duration of the program season. Assignments are generally within reasonable walking distance of the volunteer's home. Volunteers are expected to supply their own snow shovel. Ice melt is provided by the City. And while physical interaction with partnered clients should be minimal, all COVID-19 precautions and procedures will apply at all times.
If you or someone you know would like to request a Snow Buddy volunteer, please go to www.volunteeralexandria.org/snow. Residents can apply online or can print and mail in the application. Application forms are also available at City libraries.
To become a Snow Buddy volunteer, register online, at www.volunteeralexandria.org/snow. There will be a Zoom orientation for all Snow Buddies on October 20 at 6:00 p.m. to review program and safety requirements and details.
For more information or questions about this or other volunteer opportunities, contact Volunteer Alexandria at (703) 836-2176 or email courtney@volunteeralexandria.org.