Nonprofit News
Honor the Fallen: Sponsor a Wreath at Arlington National Cemetery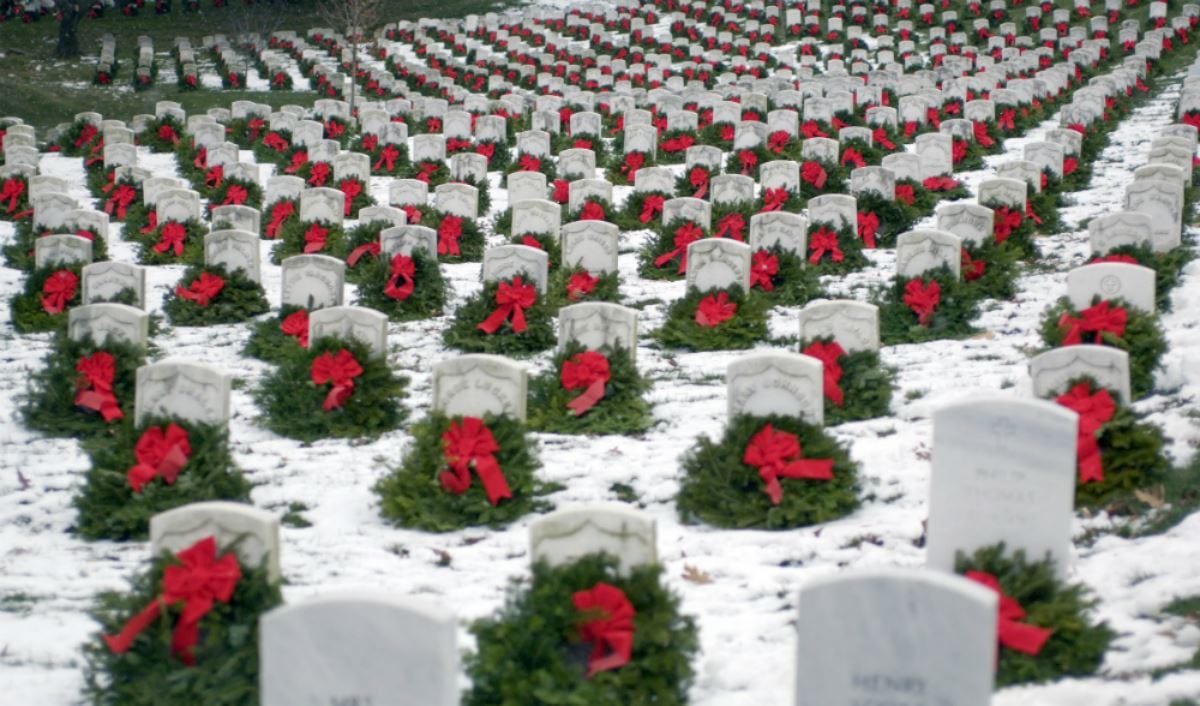 ALEXANDRIA, VA – Earlier today, the U.S. Senate passed a bill officially declaring Dec. 19, 2020 Wreaths Across America Day.
Wreaths Across America (WAA) is a national noprofit with a mission to remember and honor fallen soldiers, and teach the meaning of their sacrifice. This is in part carried out with the placement of' wreaths at 2,500 locations across the country, most notably, at Arlington National Cemetery each December. 
The annual and week-long escort of wreaths that involves their journey to the historic cemetery will be much different in light of the pandemic. People are asked to listen to the radio for updates of travel, which starts in Maine, instead of gathering in crowds. In the D.C. area, people who want to follow along with the wreath arrival can listen to 90.5 FM on Thursday, Dec. 17 at 6 p.m. On Friday, Dec. 18, Wreaths Across America will host a virtual event on their Facebook page from 6:30-8:30 p.m.
WAA has partnered with PenFed Credit Union and their digital content team, PenFed Digital, to make this virtual experience possible.
Sponsor a wreath for $15 by clicking HERE.
ICYMI: Buy a Christmas Stocking and Help Fight Hunger