Community News
SPORTS
WATCH LIVE: Statue of Earl Francis Lloyd, First Black NBA Player, Being Unveiled in His Alexandria Home Town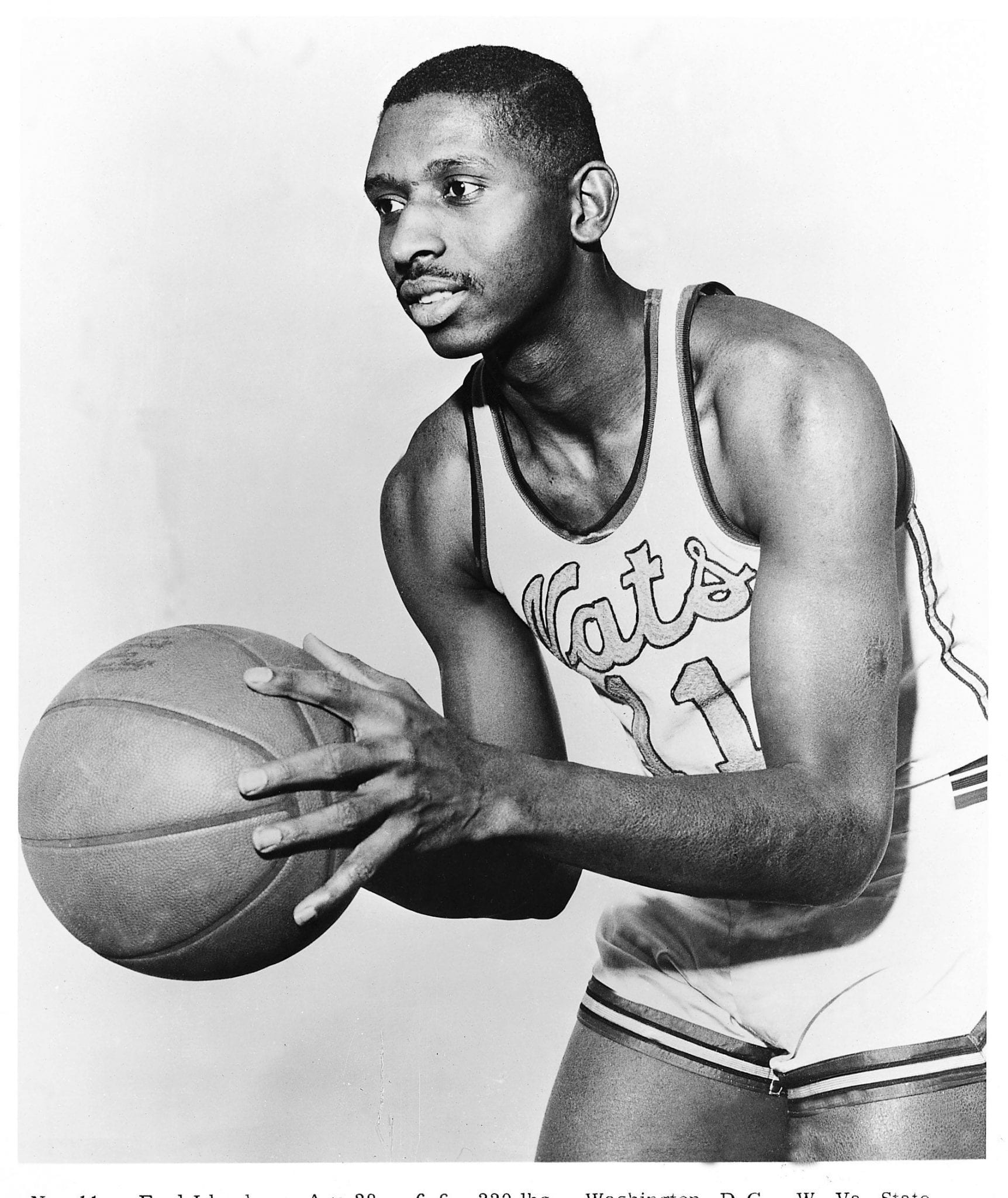 ALEXANDRIA, VA – The City of Alexandria and the Alexandria African American Hall of Fame Committee will host a virtual ceremony to unveil a statue honoring Earl Francis Lloyd at Charles Houston Recreation Center on Saturday, April 3, 1-2 p.m.
Due to the COVID-19 pandemic, the event will be closed to the public, but will be streamed live online. 
Lloyd was born in Alexandria on April 3, 1928. The youngest of three sons to Theodore Benjamin Lloyd and Daisy Mitchell Lloyd, he was raised on Montgomery Street and graduated from Parker-Gray High School in 1946.
He received a scholarship to West Virginia State College, where he was a Black College All-American basketball player that led the team to two conference championships, and obtained his bachelor's in physical education in 1950. That same year, Earl Lloyd was drafted by the Washington Capitols and made history on the night of October 31, 1950, when he became the first African American to play in the National Basketball Association (NBA).
After seven games, the team folded and Lloyd was drafted into the U.S. Army, and served during the Korean War. After leaving the military, Lloyd returned to basketball in 1952, where he played in more than 560 games in nine seasons before his retirement in 1960. In 1968, he made history again by becoming the NBA's first African American assistant coach for the Detroit Pistons and was named their head coach for the 1971-1972 season.
Earl Lloyd was inducted into the Virginia Sports Hall of Fame in 1993; the Central Intercollegiate Athletic Association Hall of Fame in 1998; the Naismith Basketball Hall of Fame in 2003; and the Michigan Sports Hall of Fame in 2012. He is also enshrined in the Alexandria African American Hall of Fame.
The Earl Francis Lloyd statue will be installed in the lobby of Charles Houston Recreation Center and will be available for public viewing beginning April 5.
Visit alexandriava.gov/Recreation to view the virtual ceremony, or for more information about the event. Visit alexandriaafricanamericanhalloffame.org for more information about the Alexandria African American Hall of Fame. 
RELATED: Remembering Earl Lloyd, NBA's First African American Player