Family Fun
25th Annual Friendship Firehouse Festival to be Held on August 7th
ALEXANDRIA, VA–On the 100 block of South Alfred Street, a monumental piece of Alexandria's history stands – the Friendship Firehouse. Originally built in 1855, the building has been through a lot, including the entirety of the Civil War, where Union troops took control of the city and occupied all five Alexandria firehouses. Despite this, the Friendship Firehouse continues to thrive to this day, now serving as a museum filled with fascinating antiques, like the suction engine – an early fire truck used by the firehouse in the mid-19th century that drew its water through a hose, replacing the tiresome, and tedious, technique of filling up buckets and transporting them by hand to the fire.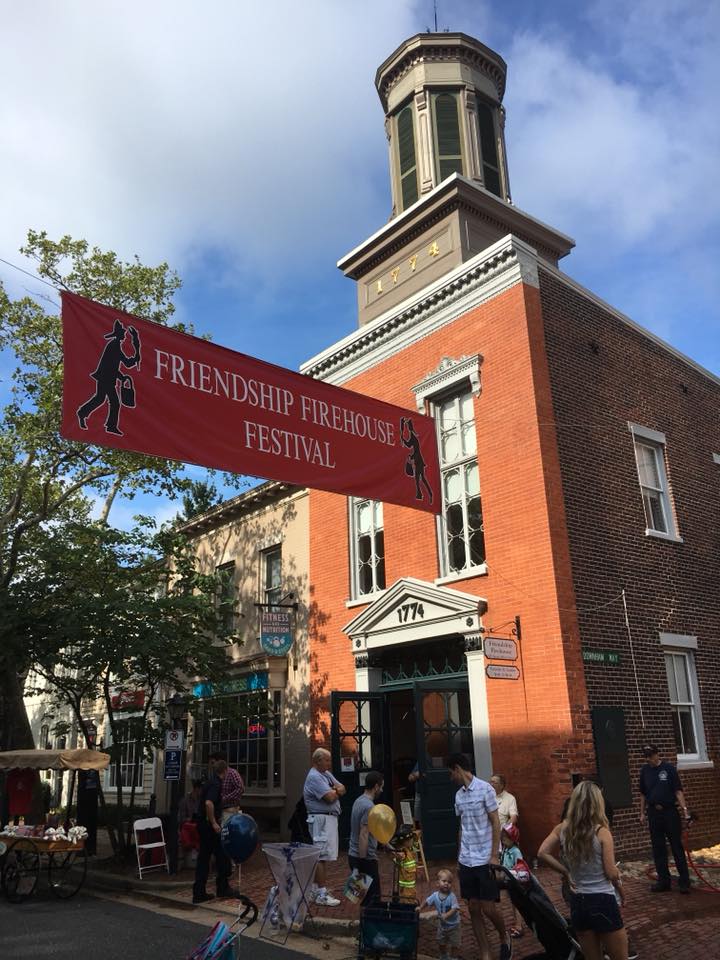 To learn other riveting nuggets of Alexandrian fire history, come visit the Friendship Firehouse Museum from 9 a.m. to 2 p.m. on August 7th, where the Friendship Veterans Fire Engine Association will be hosting their 25th annual festival. Drawing approximately 3500 people in past years, the event will include live music, firefighters and fire engines, 19th-century fire equipment, Rocklands food and ice cream trucks, local business exhibitors and free fire helmets for the children. The event will be free admission to all and surely promises to be a fun-filled day for the entire family in historic Old Town. 
Formed in 1774, the Friendship Veterans Fire Engine Association became the first volunteer Fire Company in Alexandria, serving the city proudly for many years before changing the organization's focus and adopting a new constitution. Today, the association works to preserve and present Alexandria's fire history. Now a philanthropic organization, Friendship gives back to the community by raising awareness for the City Fire Department and giving out scholarships. The association is clearly a force of good in Alexandria, and the festival proceeds will go towards maintaining the Firehouse Museum and restoring historical fire equipment. 
As always, the festival will be a blast, and Jim McClellan, the association president, is excited to continue the quarter-century tradition after the hardships of last year. 
 "The Friendship Fire Engine Company has been serving our city continuously for 247 years, through good times and bad. We invite everyone to join us at the Festival as we celebrate what we all hope will be the emergence into better times."