Below the Beltway
Swing for Pink to Find the Cure!
Swing for Pink will take place Saturday, September 18, at Mount Vernon Park Association in Alexandria. Read more here!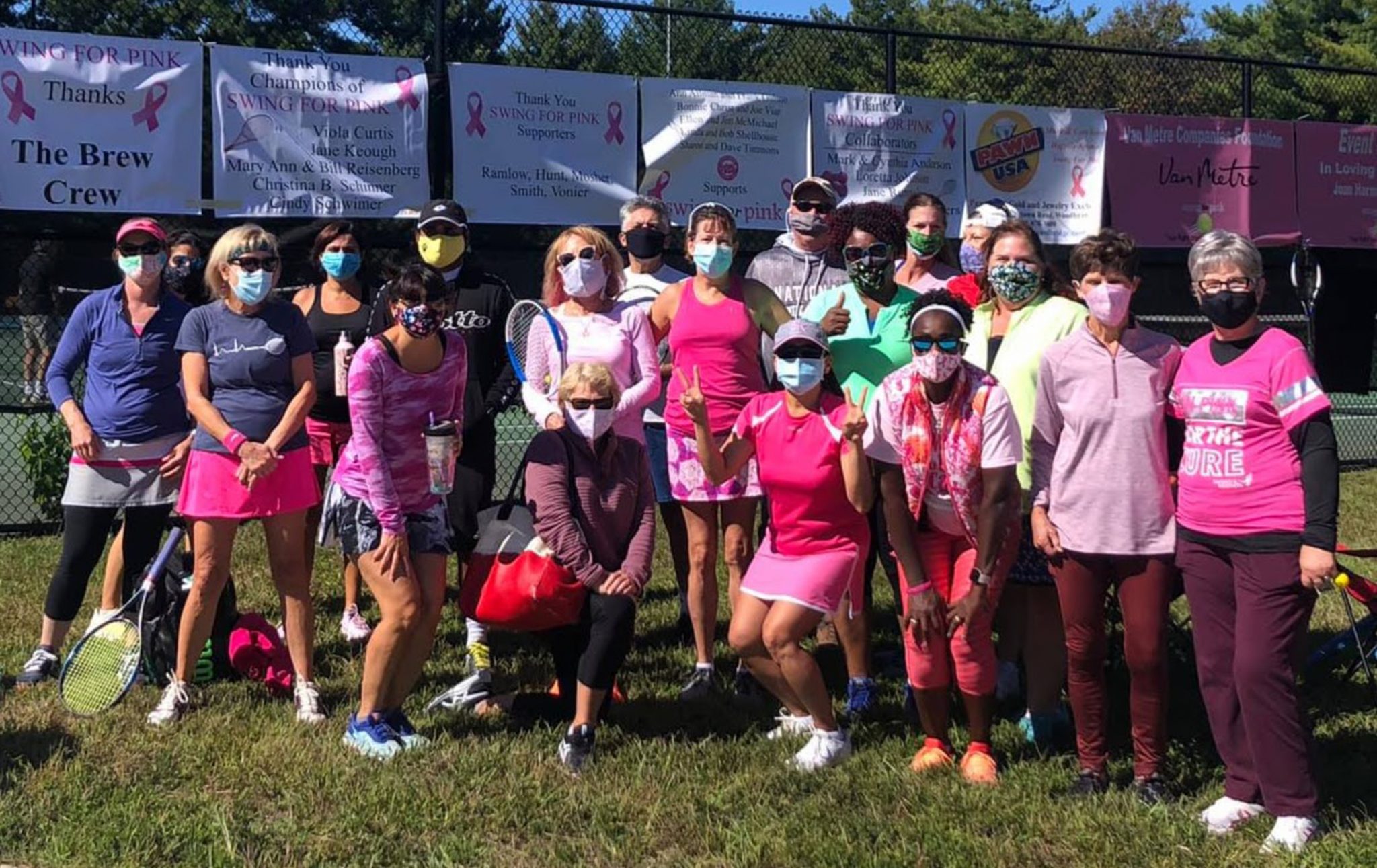 Alexandria, VA – Swing for Pink is the long-running tennis tournament that has raised more than $220K for Inova Hospital's breast cancer research, treatment, and patient programs. This year's event will take place Saturday, September 18, at Mount Vernon Park Association in Alexandria. The rain date is Sunday, September 19.
All proceeds from Swing for Pink go to patients of the Breast Care Institute at Inova Mount Vernon Hospital and the Joseph Viar and Bonnie Christ Cancer Center at Inova Alexandria Hospital. In addition to the full spectrum of cancer care at both hospitals, patients receive dietary, emotional, and support services. Funds raised also help patients with rent/mortgage payments, utilities, car payments, and transportation vouchers.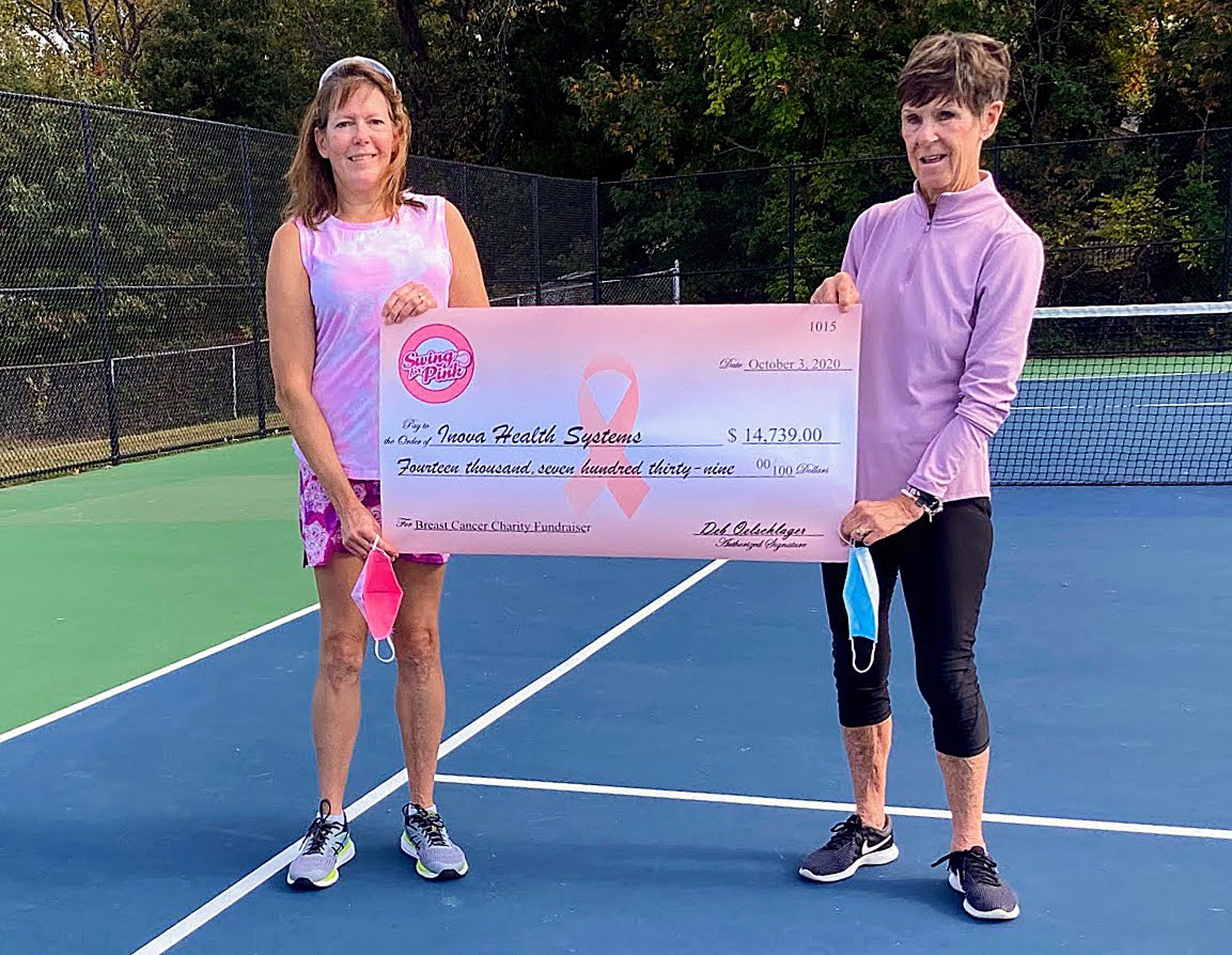 Patients express profound gratitude for donations they receive through Swing for Pink. One woman cried tears of joy when she received a check that saved her home while she underwent breast cancer treatment. Another patient said, "I don't know if I could have done it without Inova's Life with Cancer program. They were like lifesavers when I was drowning. Anything you can think of as a patient, that you need, is there."
The Swing for Pink benefit began in 2006 to honor and support Mt. Vernon Athletic Club members who battled breast cancer. It evolved into a fun social event that is open to anyone to support this worthy cause. Since 2006, the event has raised more than $223,000 to help patients.
Co-chairs Deb Oelschlager and Sharon Timmons reworked Swing for Pink in 2020 to accommodate pandemic restrictions and continue to do so in 2021. "We're excited to be holding the event at Mount Vernon Park Association this year," said Oelschlager. "This local community pool and tennis club has four newly renovated tennis courts and a large picnic area for socially distanced fun at the event."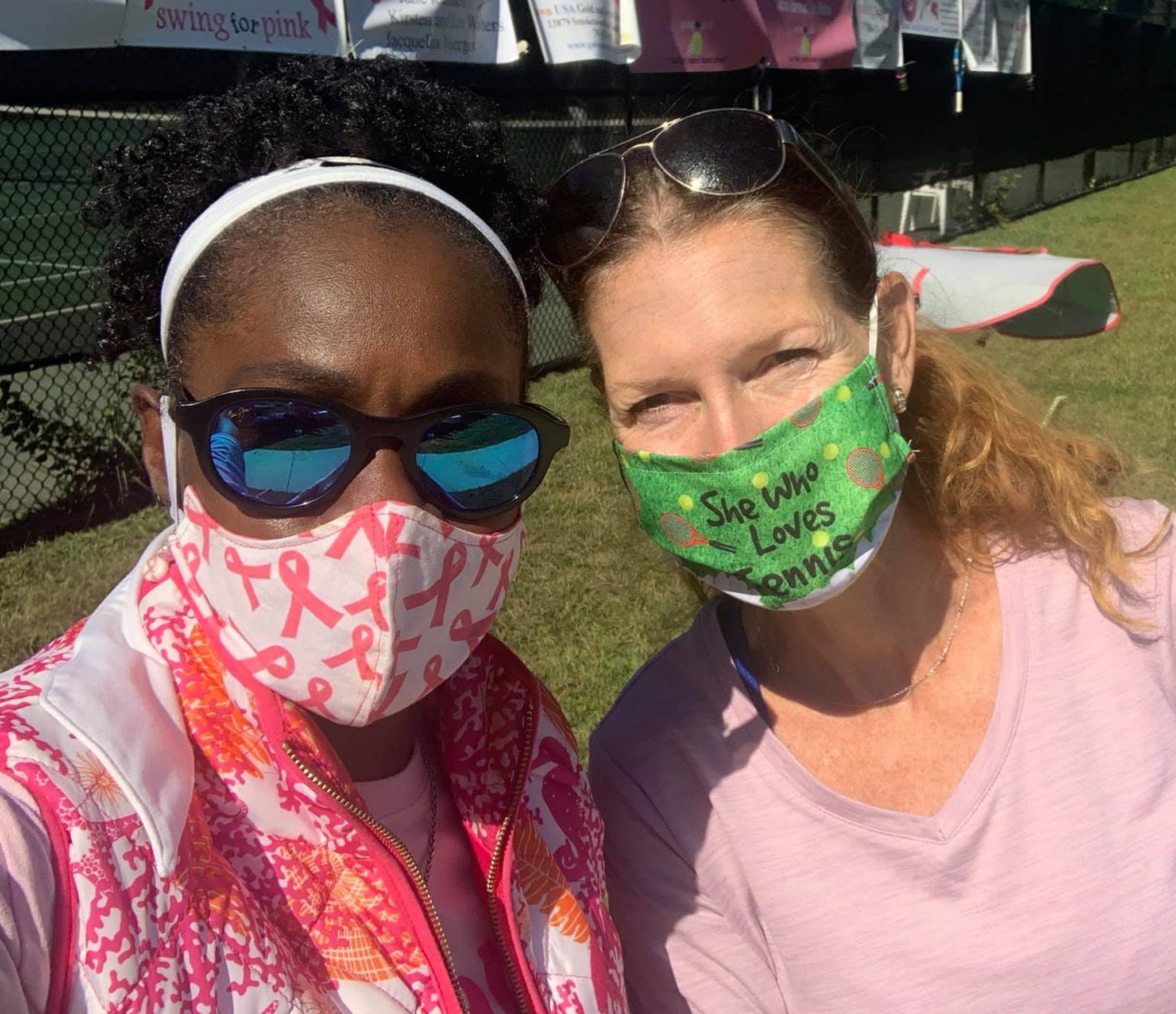 For information or to donate, sponsor, or register for Swing for Pink 2021, visit the website swingforpinkmtvac.wordpress.com/. To volunteer, please email Deb Oelschlager via the website's contact page.
ICYMI: Swing for Pink Raising Funds for Breast Cancer Patients