Community News
Alexandria Hosts 9/11 Remembrance Ceremony at Waterfront Park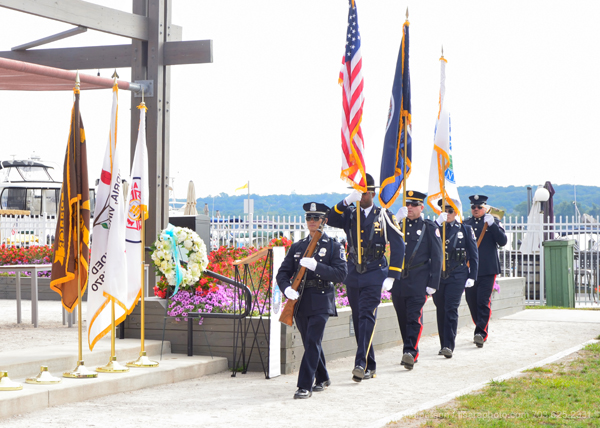 ALEXANDRIA, VA–Twenty years after the terrorist attacks on the Twin Towers and Pentagon, no one has forgotten the tragedy or significance of that day. On Saturday, September 11, 2021, Alexandria held a remembrance ceremony at Waterfront Park, honoring those lost, injured, and impacted worldwide.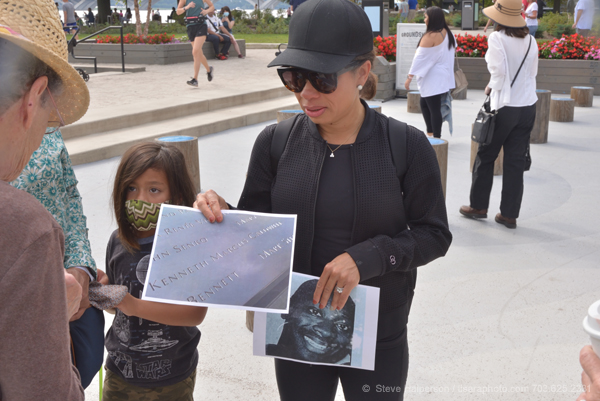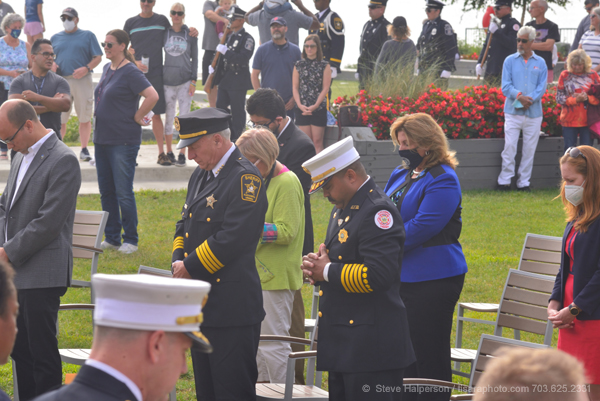 Let us not forget, too, those first responders who were also part of that loss, injury, and impact, risking their lives while going above and beyond their duties for their community and their country.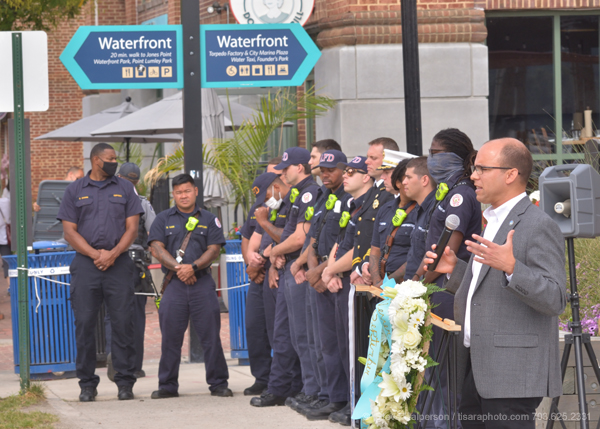 The remembrance ceremony also featured remarks from Mayor Justin Wilson, City Manager Mark Jinks, Congressman Don Beyer, and representatives from Alexandria's public safety agencies, including: Fire/EMS Chief Corey Smedley, Acting Police Chief Don Hayes, and Sheriff Dana Lawhorne.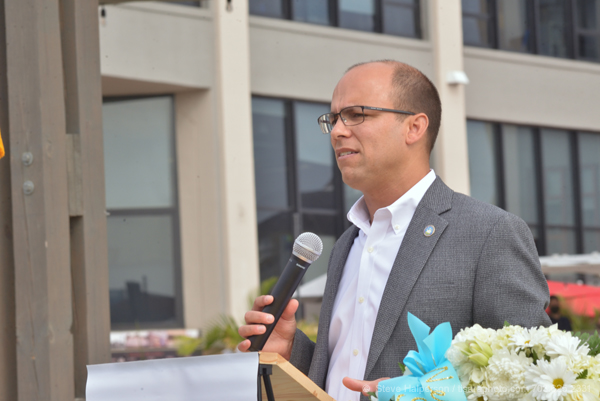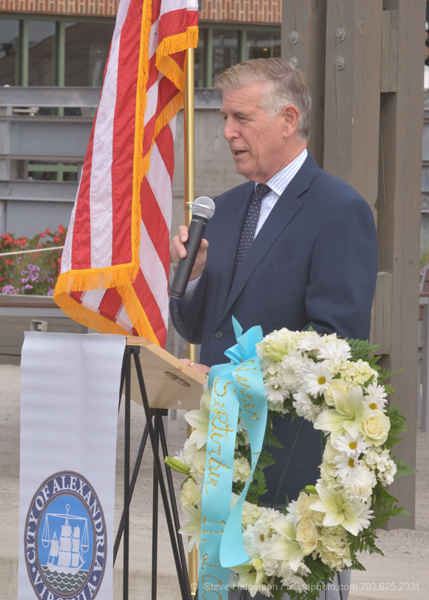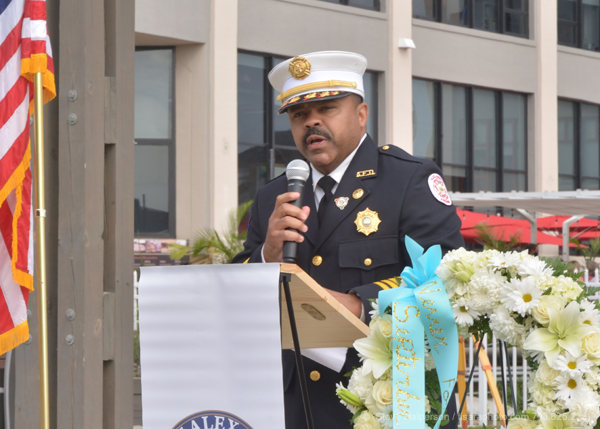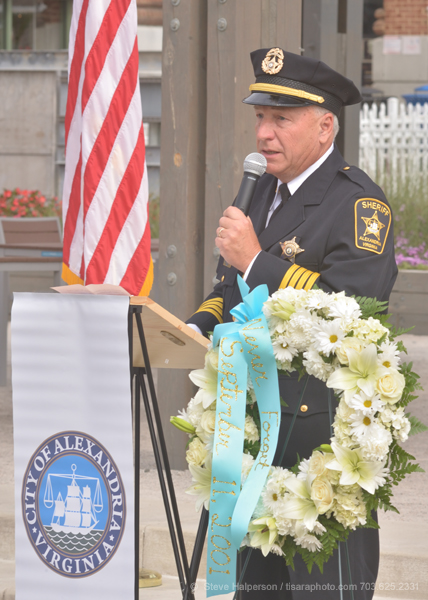 A wreath-laying and bell-ringing ceremony, "Return to Quarters", expressed the palpable mixture of solace for those lost and gratitude for those who risked their lives. It also emphasized the power and importance that this day still holds and will forever hold in our nation's history.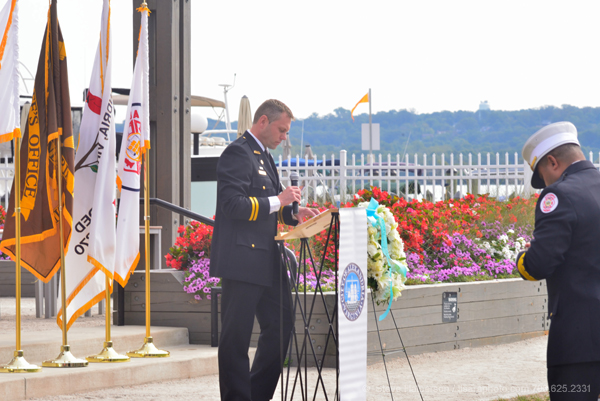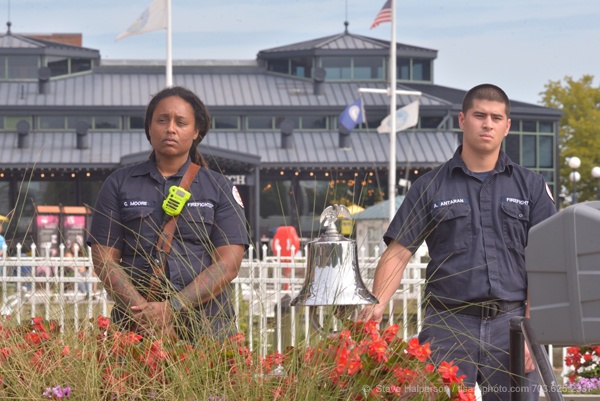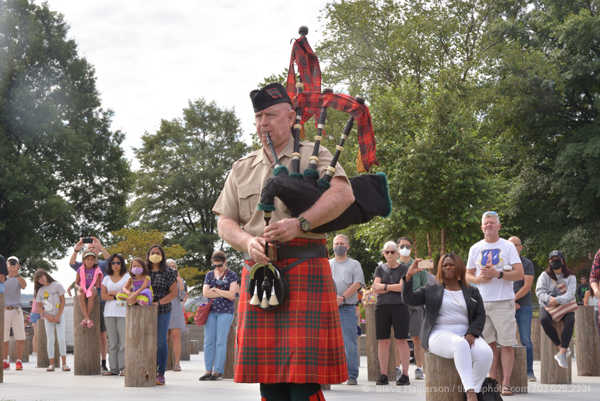 As Alexandria gathered to remember 9/11, twenty years later, those pangs of loss were felt as if it happened yesterday. That is why we must never forget; this is how we will always remember.