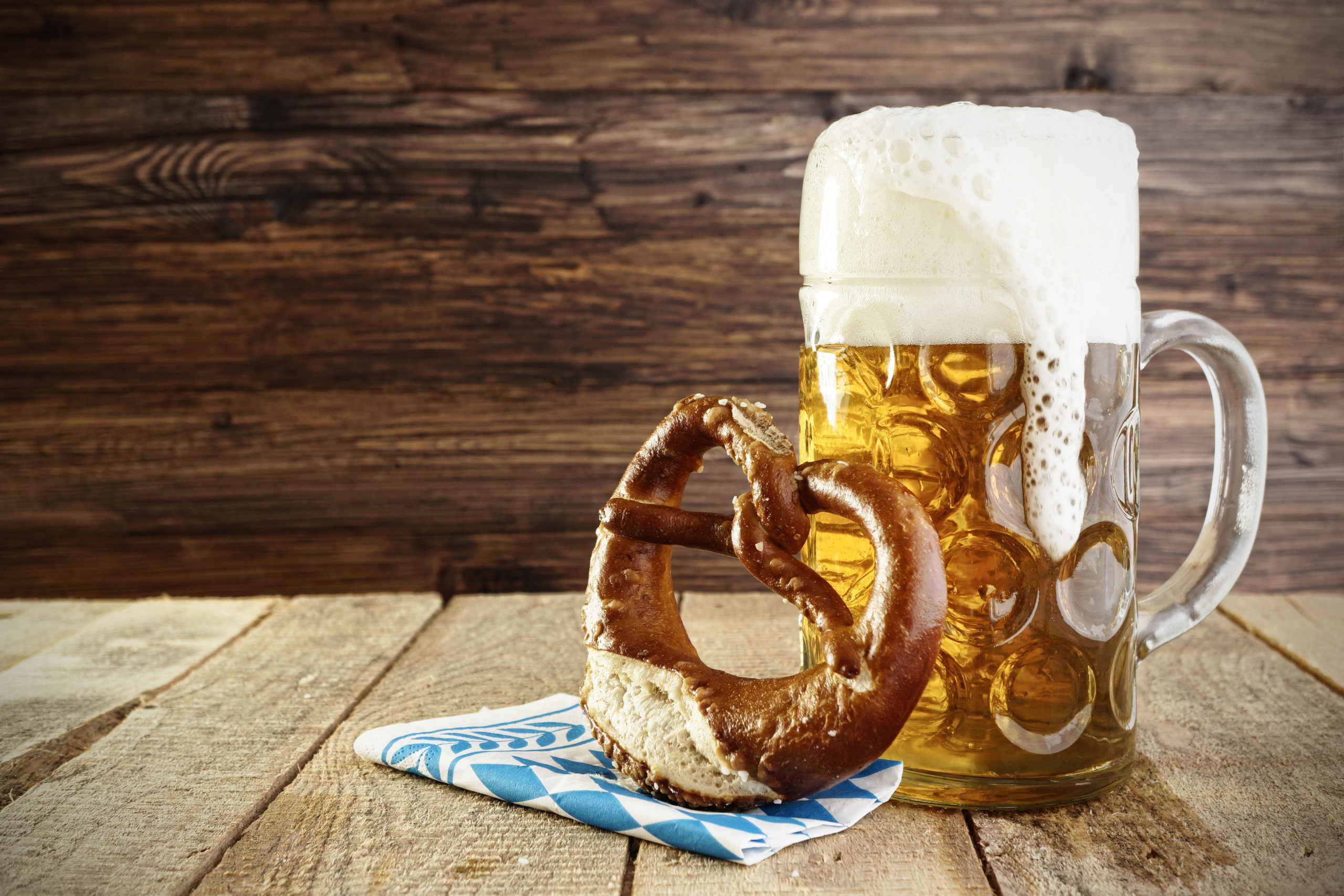 Alexandria, VA – Celebrate the rapidly approaching fall season with Senior Services of Alexandria at the popular Oktoberfest event on Wednesday, October 6, 7-8:30 pm. "We've worked hard to create a Zoom event unlike any other, packed with action and full of fun," says SSA Executive Director Mary Lee Anderson. "This year, everyone will enjoy a virtual guided tasting featuring four of Port City Brewing's delicious craft beers, compete for prizes in our virtual Scavenger Hunt, Trivia Contests, Best German Costume, and Best Beer Stein contests.
Tickets are $50 per person and include a Port City Brewing Party Pack assortment of four beers and a soft pretzel with beer-cheese dip. (You'll pick up your party pack & pretzels at Port City Brewing Company before the event.)
Or level up to Sponsorship and enjoy a full traditional German Oktoberfest meal with bratwurst, potato salad, and beer sampler personally delivered to a location of your choice. Visit seniorservicesalex.org/news/oktoberfest/ for tickets.
This annual event supports Meals on Wheels, Groceries to Go, and the Friendly Visitor Program.