Zebra Misc
Kids Make the Darndest Things
Young entrepreneurs offer their wares for sale at Children's Business Fair on December 11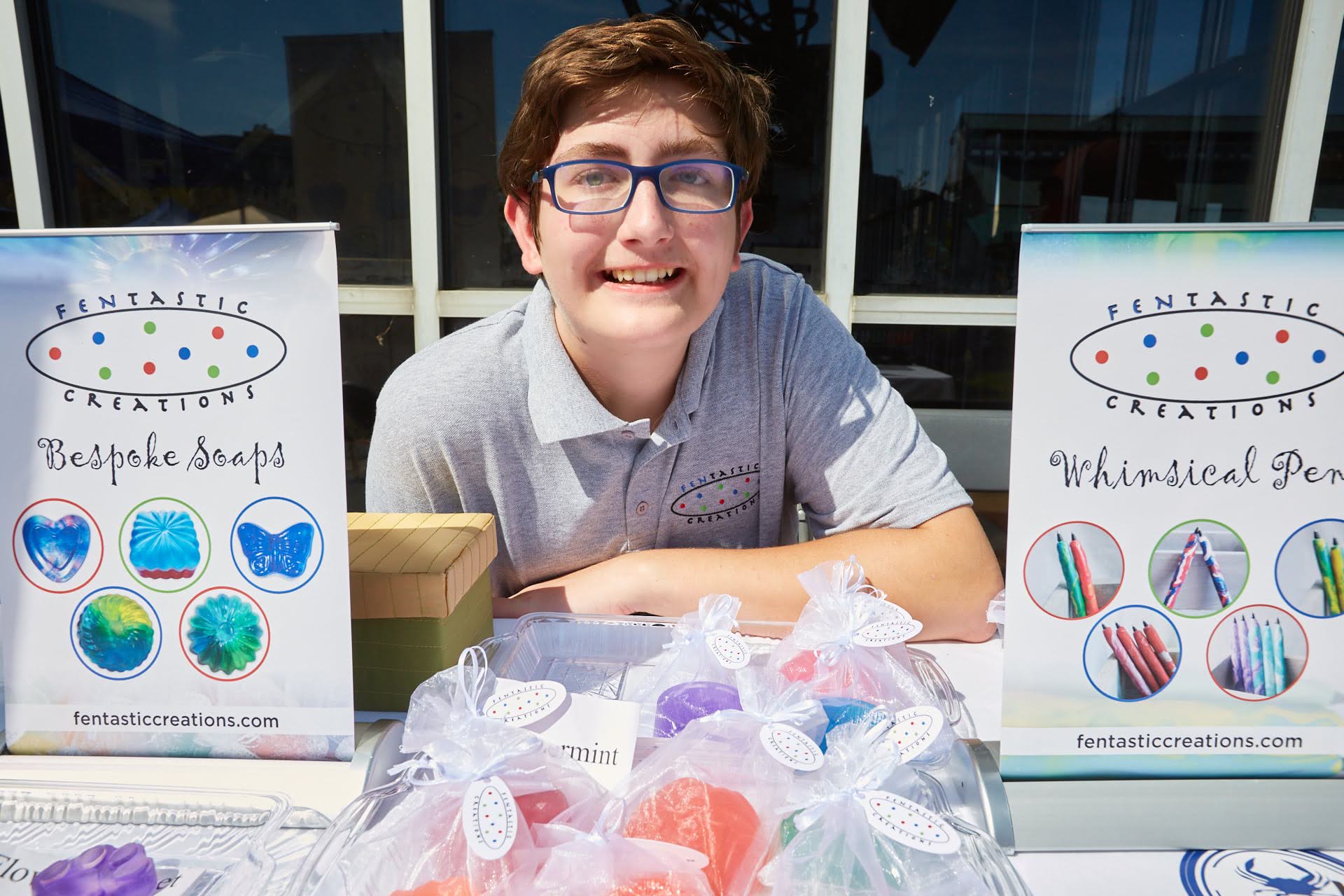 Alexandria, VA – If you're looking to shop local for unique holiday gifts, you live in the right place! Alexandria's small business community is full of talented artists and makers of all kinds. Now a new crop of artisans is bursting on the scene, and most of them aren't even in middle school yet, let alone high school.
The work of these young entrepreneurs will be on display at the Children's Business Fair on Saturday, December 11, from 9 am to noon at Aldersgate UMC, 1301 Collingwood Road in Alexandria. Event organizer Frazier O'Leary said, "We'd love to have more kids in our community participate or get access to resources to help them generate potential business/venture ideas." For more information on the event, visit www.KidBizInc.com/ChildrensBusinessFair.
Ranging in age from 5 to 14, some of these young entrepreneurs were looking for a way to make money. Some turned to creative outlets when the pandemic canceled extracurricular activities last year. And one young lady, in response to her mother's edict to begin a summer project, cooked up a baking business.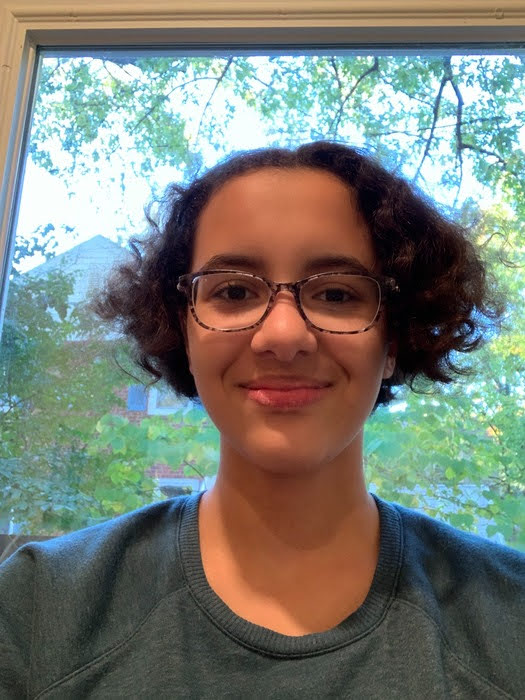 We Can Bake a Difference is a business started by Iris, a ninth-grader at Hayfield Secondary School, in response to the worldwide protests after the murder of George Floyd. "I had always loved to bake and was starting to pay attention to the news and what was happening in our country. My mother wanted each of my siblings to have a summer project, so last year I opened the Racial Justice Bakeshop." In lieu of paying for the baked goods, customers donate money to a racial justice organization. Last year, Iris raised more than $2,000.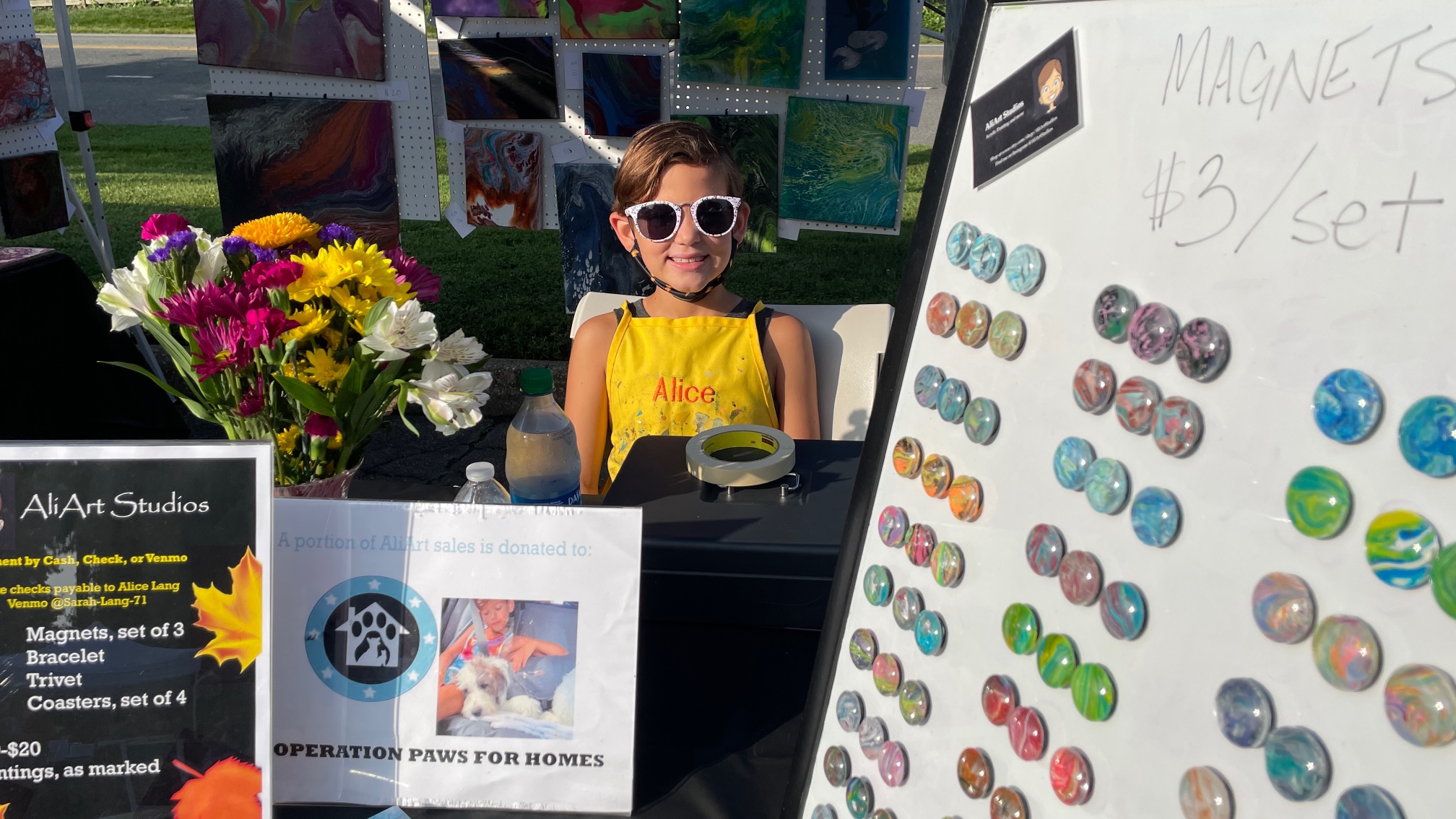 Stratford Landing ES third-grader Alice, just eight years old, began creating acrylic art a little before COVID started. Her mother, Sarah, created an Etsy account for Alice, AliArt Studios, and it didn't take long to sell her first piece. Alice felt "really good" when that piece sold, and she was inspired to create more. After selling several pieces at a craft fair, Alice was hooked. Sarah said, "It was great to see her come out of her shell talking to people. She was happy in action and thrived on the positive feedback."
Fenley, age 14, is the CEO of Fentastic Creations, his business selling hand-crafted artisan soaps and polymer clay pens. "I started my business when I was seven years old, merging my love of art with my interest in business and earning my own money." Fenley hopes to become a patent lawyer and combine his interests in entrepreneurship, history, and law.
Products at the Children's Business Fair will include dog toys, canvas art, jewelry, clothing, candles, and baked goods. Many of these young entrepreneurs have incorporated a charitable component by donating a portion of profits to causes they support.
Startup funding sources include parents, families, and friends. After repaying the initial investors, these entrepreneurs use their profits to grow their businesses. Marketing and advertising are done mainly through word of mouth and social media. Success is measured not only by profits but also by learning, having fun, and meeting new people. Alice said she measures success "when I bring home less than I brought." It's as simple as that.
ICYMI: Alexandria's Parent Leadership Training Institute Awarded $250K Racial Justice Initiative Grant