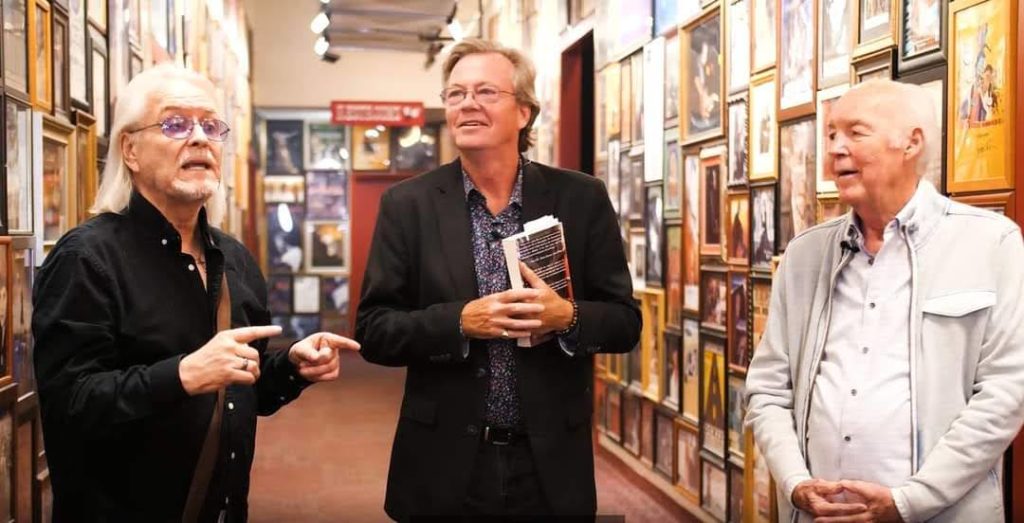 ALEXANDRIA, VA – Think about it…if you have been one of the thousands of lucky people who have gone to shows at the storied Alexandria venue called The Birchmere over the last few decades, you very likely have your favorite "place" inside the treasured music hall's current location off Mount Vernon Avenue.
Maybe it's the large foyer right when you walk in and see that glowing indoor marquis replete with the artist of that night's name. Or it could be the magical corridor you walk into from there covered with hundreds of lovingly signed posters from music's most cherished artists. It also could very well be the main music hall where on that legendary stage, music has immersed so many people with joy as both performers and fans. Or if you're lucky, maybe your favorite place is the coveted backstage Green Room where artists mingle and visit and take a breath. And last but not least, it could be the largely unknown Tech Room, where few are ever allowed, but wild stories abound (including one about Ray Charles) from the close crowded-with-equipment quarters.
Well, get ready and get set to take a rare "walk-and-talk" journey through all of those coveted locations at The Birchmere, along with the two co-authors of the new bio/chronicle book All Roads Lead To The Birchmere — the venue's longtime owner Gary Oelze and author/journalist Stephen Moore — all on the next episode of Z-TV's Living On Music with Steve Houk. It's quite a memorable jaunt as the three stroll through the most beloved areas of this hallowed nightspot, talking in-depth about their new book on a number of levels. You can watch the episode right here, or click on the invite below as well.
Among other things, you'll learn how Oelze felt as he was undertaking a mammoth and seemingly endless history of a club he has owned for over five decades. "It was overwhelming to say the least, it was hard to dig back 55 years," Oelze tells host Steve Houk in the venue's foyer. "I was reluctant to do a book, I was like, there's nothing to tell about the Birchmere. And I didn't want it to be about me. As we got going, when we'd open doors of the past during the day, I'd have to go home at night and work to try and close them. But I really enjoyed it, and Steve taught me alot about writing and about telling the stories."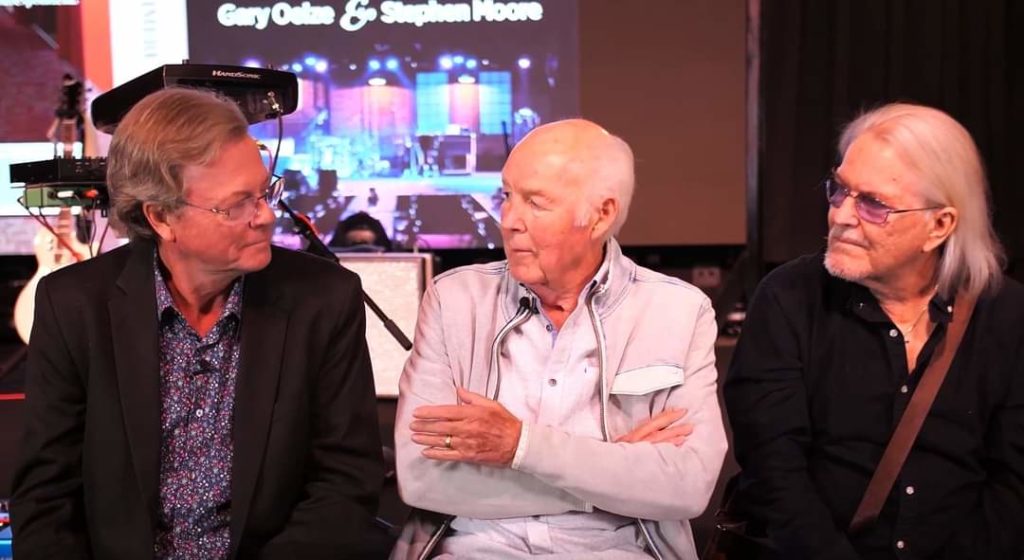 As the trio saunters down Birchmere's winding road, walking the postered hallway, sitting on the main stage, or standing in the Green Room, Moore touched on what was different about co-writing this book as opposed to his other bio projects with people like John Duffey, Cerphe Colwell, Johnny Holliday and Helen Hayes. "The difference is writing about a place, and not about an entertainer. Gary's an important and vital part of the story, of course, but it's not an autobiography. And yes, Gary was reluctant, but he ended up giving me so many exhilarating days. I mean, we'd talk about someone like Arlo Guthrie, then that night I'd be sitting here, talking to Arlo, a hero of mine, him looking right in my face, and then I'd get to see him play. And that happened over and over and over during the two years we wrote the book."
All Roads Lead To The Birchmere is a great journey of its own, it conveys wonderful memories and endless accolades about the timeless venue from many of music's most revered artists, as well as those who have worked at the Birchmere, to help adoringly and extensively piece together the storied history of this classic place. Kirkus Reviews said in their recent review of the book:  "A comprehensive history of one of America's most storied concert venues by its owner and founder Oelze and music writer Moore….a wide-ranging but remarkably intimate account of a legendary music hall."
Join the two authors and host Steve Houk for their unforgettable trek through the Birchmere and the book by clicking on the invite right here below for your link.
EXCLUSIVE WALK AND TALK INTERVIEW BELOW:
And go here to get your copy today! https://booklocker.com/books/12062.html