Chamber Corner
Venue Change for Appointment of New City Council Due to COVID-19 Concerns
View proceedings online, by Zoom, or on television channel 70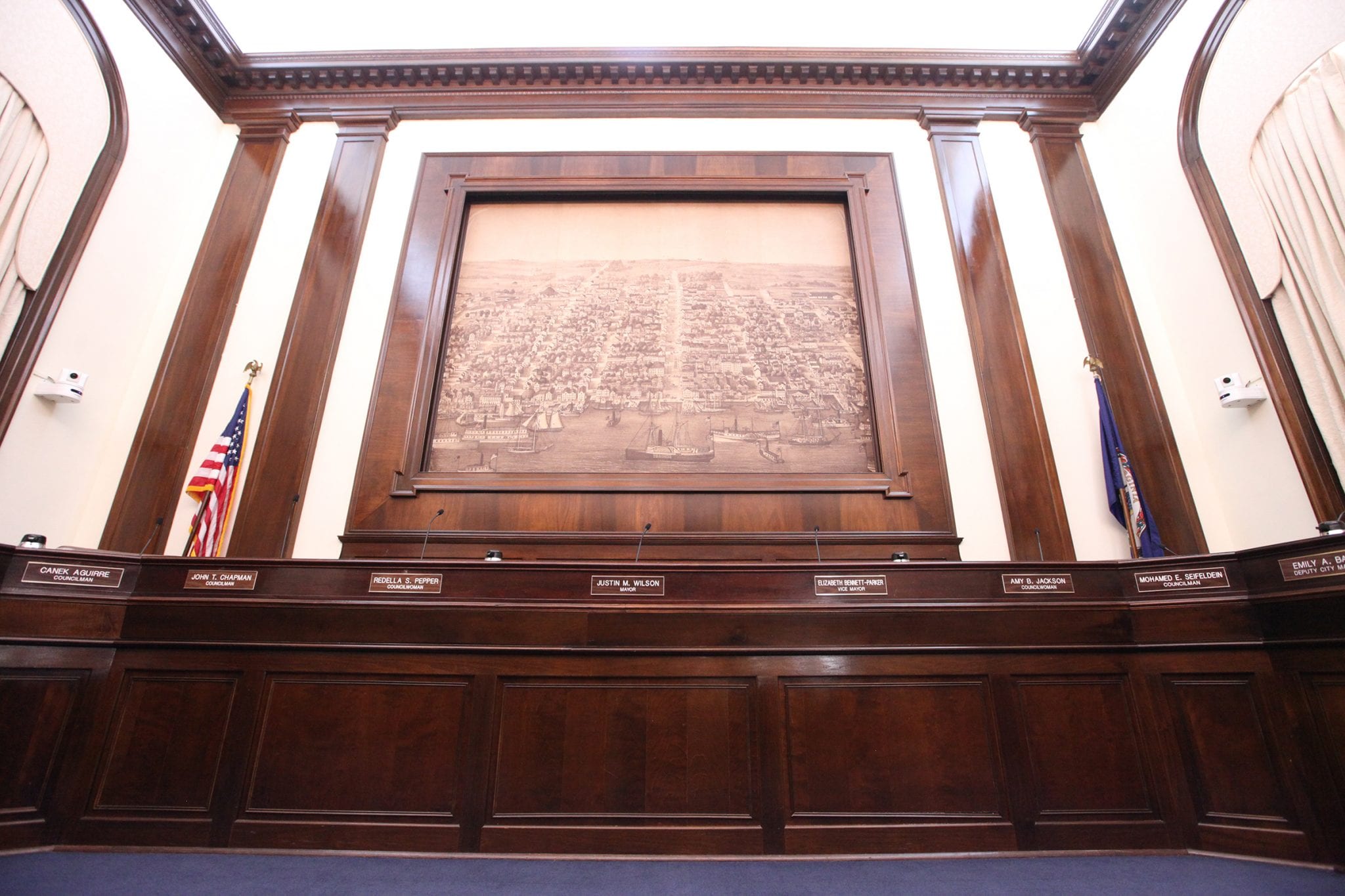 CORRECTION: A press release provided to The Zebra press incorrectly indicated that members of City Council serve two-year terms. The term limit is three years.
ALEXANDRIA, VA – There will be a new Alexandria City Council in the new year. The appointment of mayor and other members is scheduled for Monday, Jan. 3, 2022 at 6 p.m. The swearing in ceremony was originally supposed to take place at Alexandria City High School, but because of COVID-19 concerns, the venue has been changed to Council Chamber at City Hall.
Alexandria is experiencing its highest number of new cases since the pandemic arrived in March of 2020. According to the city's COVID-19 Dashboard, the number of new cases in the past seven days is 1,109 per 100,000 residents. Since yesterday (Dec. 29), there are 237 new cases.
Though the event is open to the public, there will be limited seating in Council Chamber. This is to reduce the spread of COVID-19, namely the highly-transmissible omicron variant. Social distancing will be followed.
Moving the event to City Hall also ensures the proceedings are recorded with state-of-the-art equipment. The public can watch online, by Zoom, and on TV channels 70 and 1084. A replay will be available on Tuesday, Jan. 4.
Mayor-Elect Justin M. Wilson and Councilmembers-Elect Canek Aguirre, Sarah Bagley, John T. Chapman, Alyia Gaskins, Amy B. Jackson and R. Kirk McPike will take the oath of office and elect a vice mayor.
Each member of City Council is elected to a three-year term. The term for the new council begins Jan. 1, 2022 and ends Dec. 31, 2024.
Get Ready for Alexandria Restaurant Week Jan. 21-30, 60+ Restaurants Participating!