In Z Hood
NOVA Parks' Ice and Lights Puts the Fun In Frozen
Let It Snow! Let It Snow!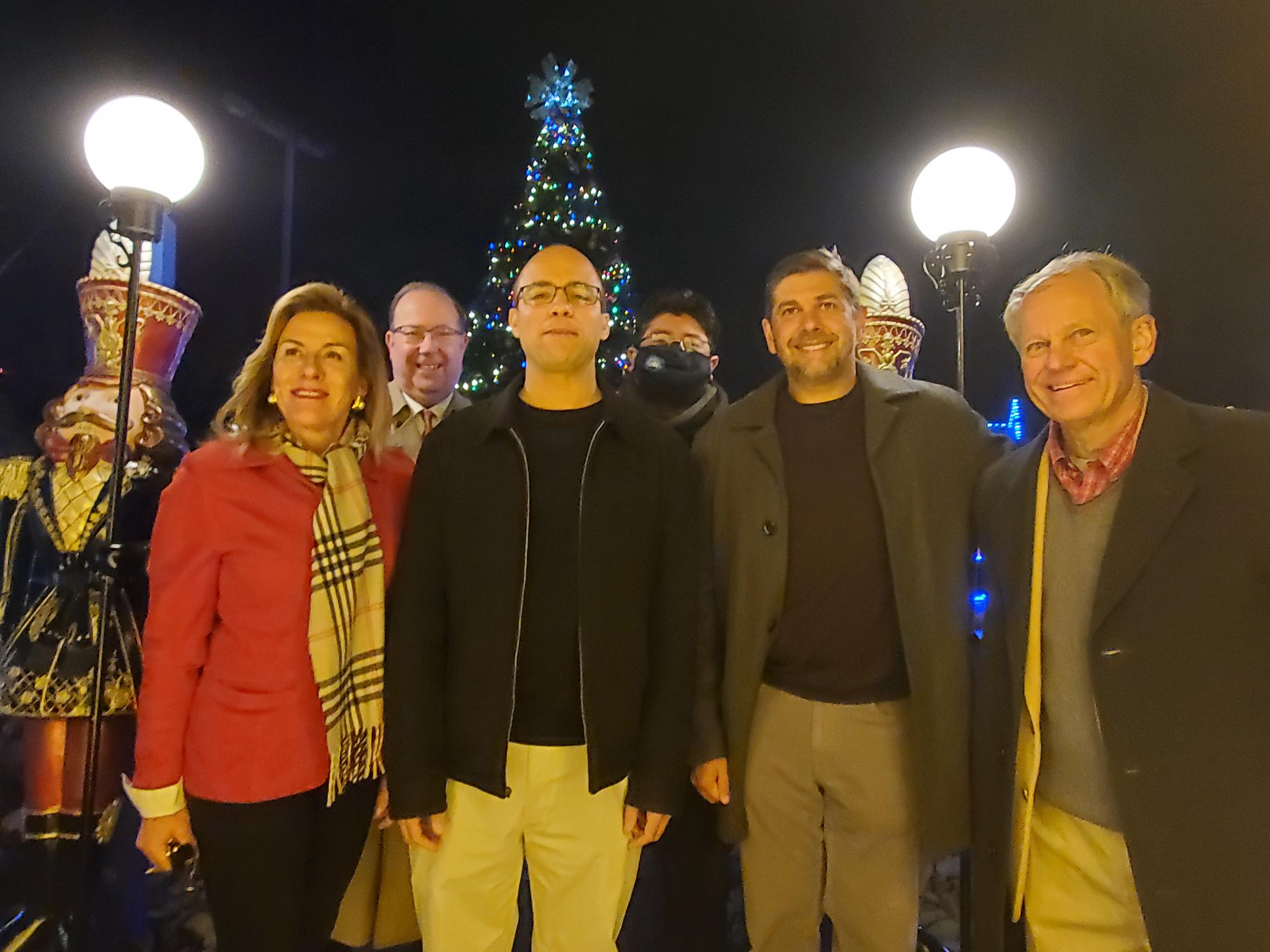 Alexandria, VA – The new year brought with it the season's ever-novel first snow and lingering frozen temps, creating an authentic ambiance for Ice and Lights: The Winter Village at Cameron Run, where the Great Waves Waterpark is transformed into a winter wonderland from November through February. Along with the Bull Run Festival of Lights in Centerville, Ice and Lights is one of NOVA Parks' signature winter holiday lights experiences. It celebrated its third anniversary this past November and its 50,000th guest last month.
On Wednesday, December 15, Alexandria Mayor Justin Wilson and Councilman Canek Aguirre were joined by NOVA Parks Chair Cate Magennis Wyatt, Alexandria Board Member, and Vice Chair Sean Kumar, Arlington Board Member Michael Nardolilli, and Board Member from the City of Fairfax Brain Knapp to welcome the 50,000th visitor with free hot chocolate for all! In 2019, the first year of operation, Ice and Lights entertained some 26,000 guests by creating a magical holiday ice-skating venue for frozen fans of all ages.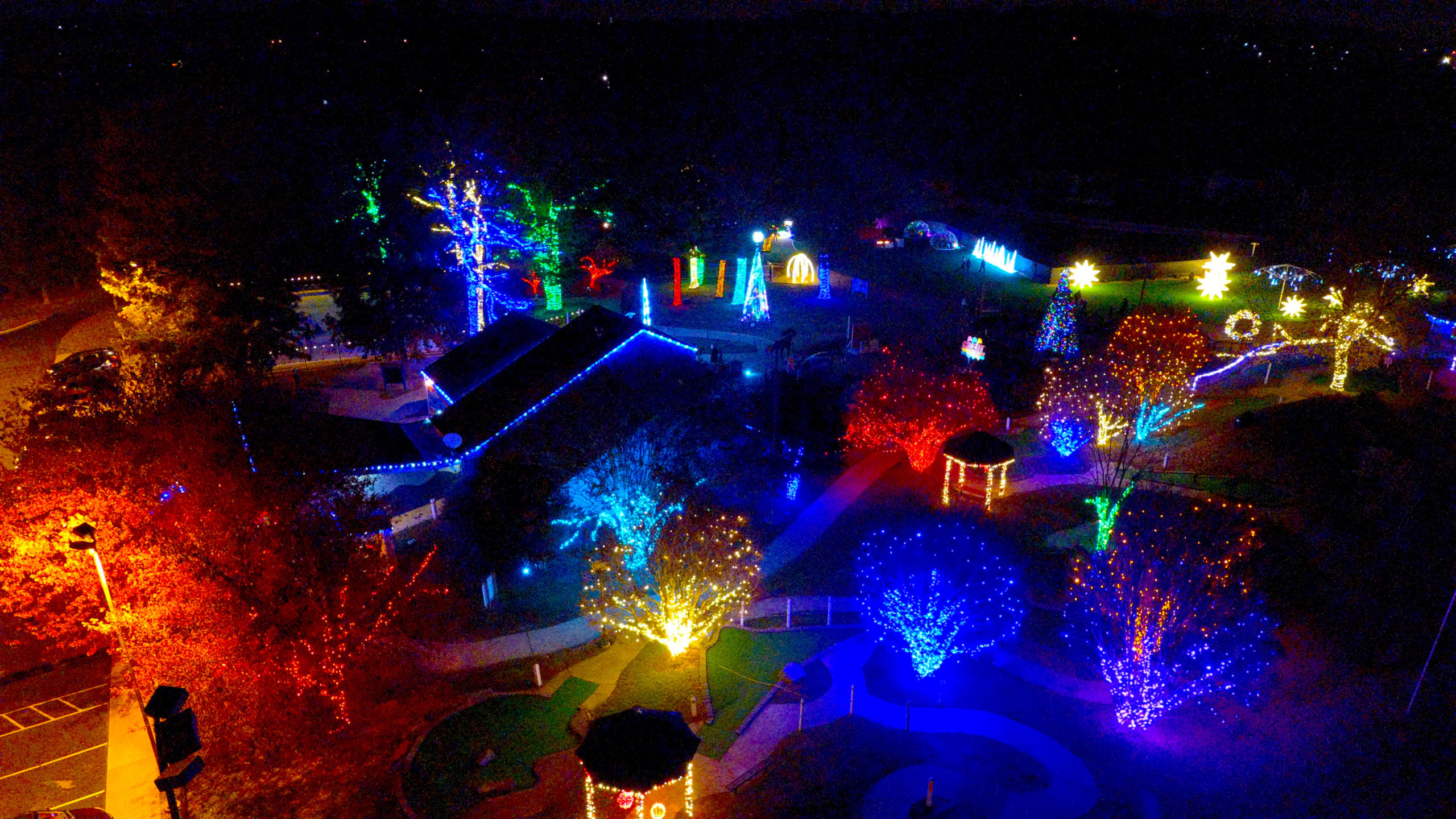 That number dropped to 12,000 in 2020 due to COVID restrictions. Around the time of the ceremonial 50,000th customer, event attendance was already at about 12,000. With the park being open daily until January 2 and on weekends and holidays through February 27, expectations are high that visitation will remain steady.
In Z Hood visited Ice and Lights Christmas Day after a delightful dinner at The Majestic on King Street, followed by a 70-degree Nöel-stroll down to the waterfront for post-feast cappuccinos at Mia's Italian Kitchen. The Cameron Run lot was packed with families spilling out of vans and SUVs, bursting forth with great expectations for a grand time.
"Let it go! Let it go! Can't hold it back anymore!"
Nancy Price and family were among the holiday revelers. Nancy writes: "We visited Ice and Lights on Christmas Day. What a fun, relaxing evening, enjoying all the beautiful lights. Loved watching families and couples taking photos and even lying on the ground looking up at all the lights! Awesome place to take the kids! Much better than in a car looking at the lights. This was an experience!"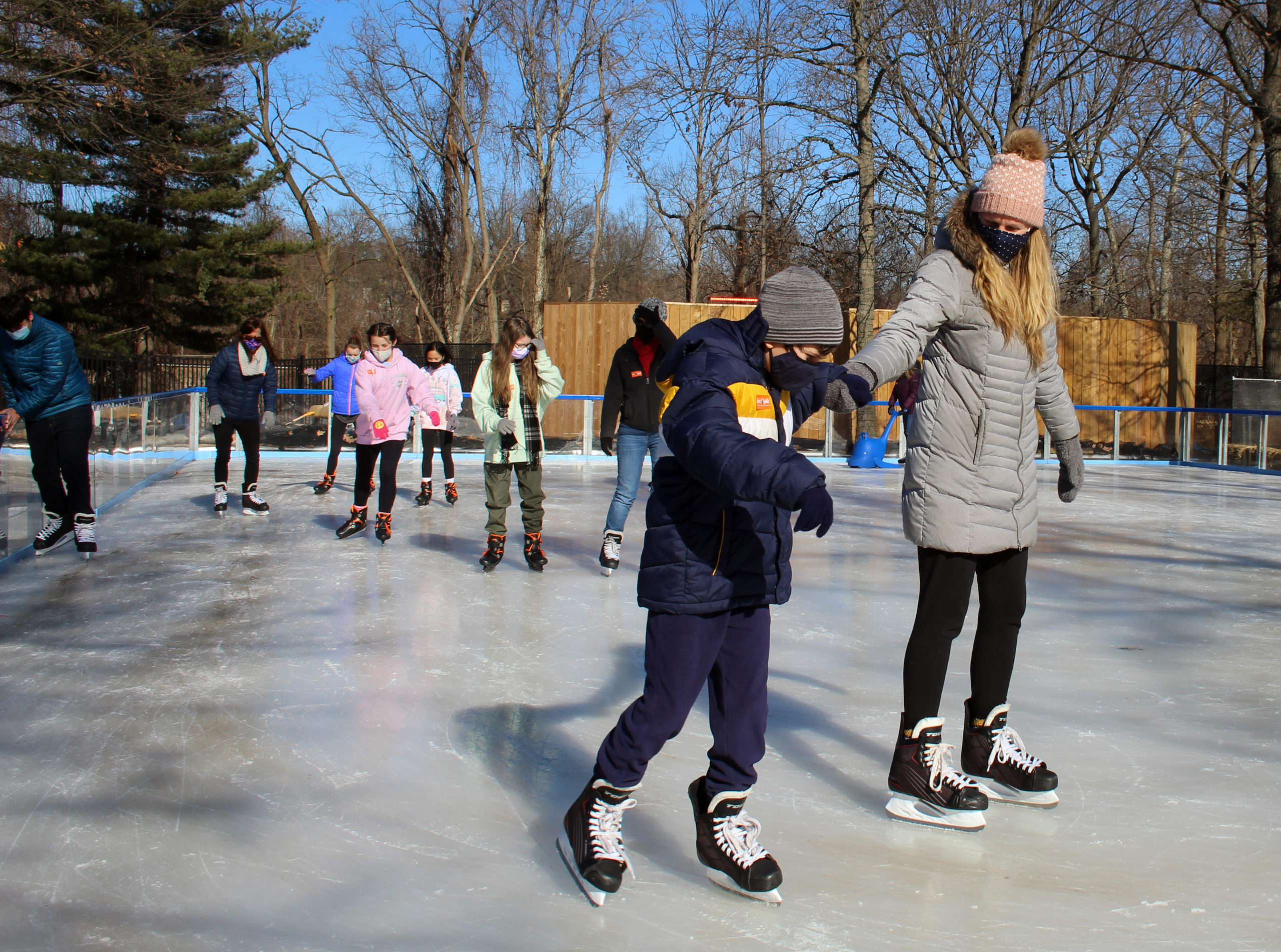 New this year at Ice and Lights are the popular narwhal and iceberg and the mermaid family. The lighted picture frame debuted in 2021 and became a selfie hot spot. NOVA Parks staff annually expends $50-75,000 for new displays to expand the photo op and lights experience at Ice and Lights. Currently, there are 15 phantasmic displays: LOVE Letters, Penguins, Reindeer Family, Polar Bears, Giant Wreath, Design Stars, 3-D Sleigh, Ice Skaters, the 20-Foot-long Walk-Thru Tree as well as the Sing-To-Me Interactive Tree and Interactive Orb Field. Don't miss the Elf Scavenger Hunt! For 2021, more color-changing trees and giant bulbs were added to the technicolor light show. They've also increased retail and food/beverage options this season.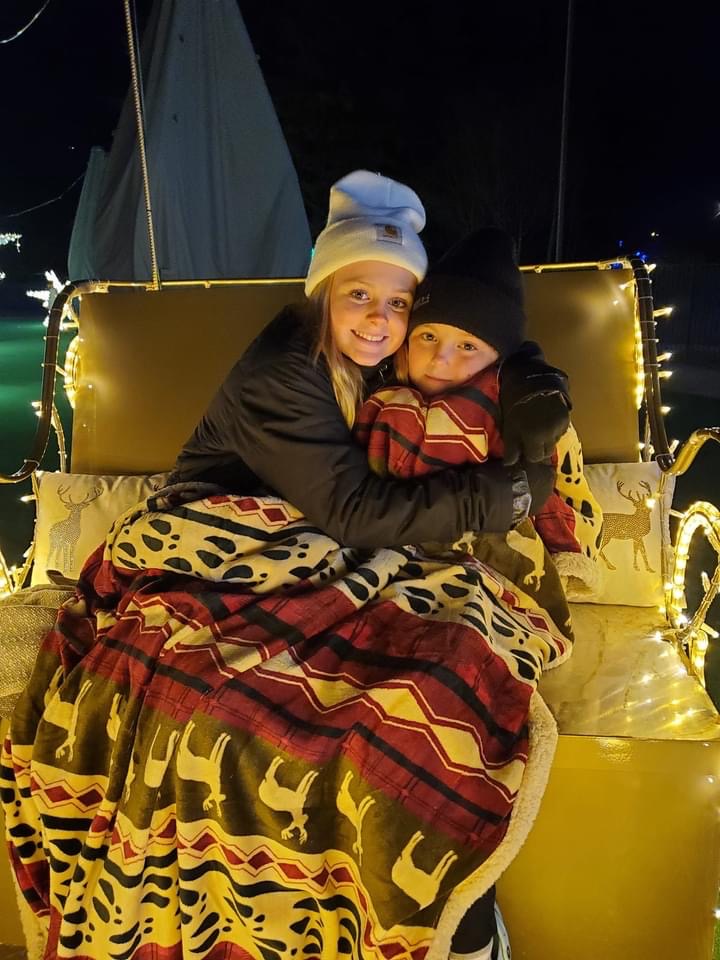 As the skaters circled, some cautiously, others confidently, accompanied by the requisite holiday playlist under lights all aglow, my thoughts turned to that infectious tune, the Oscar-winning Best Original Song by husband-and-wife duo Kristen Anderson-Lopez and Robert Lopez, Let It Go from the Disney film Frozen ~
My power flurries through the air into the ground
My soul is spiraling in frozen fractals all around
And one thought crystallizes like an icy blast
I'm never going back
The past is in the past!
Let it go! Let it go!
Can't hold it back anymore.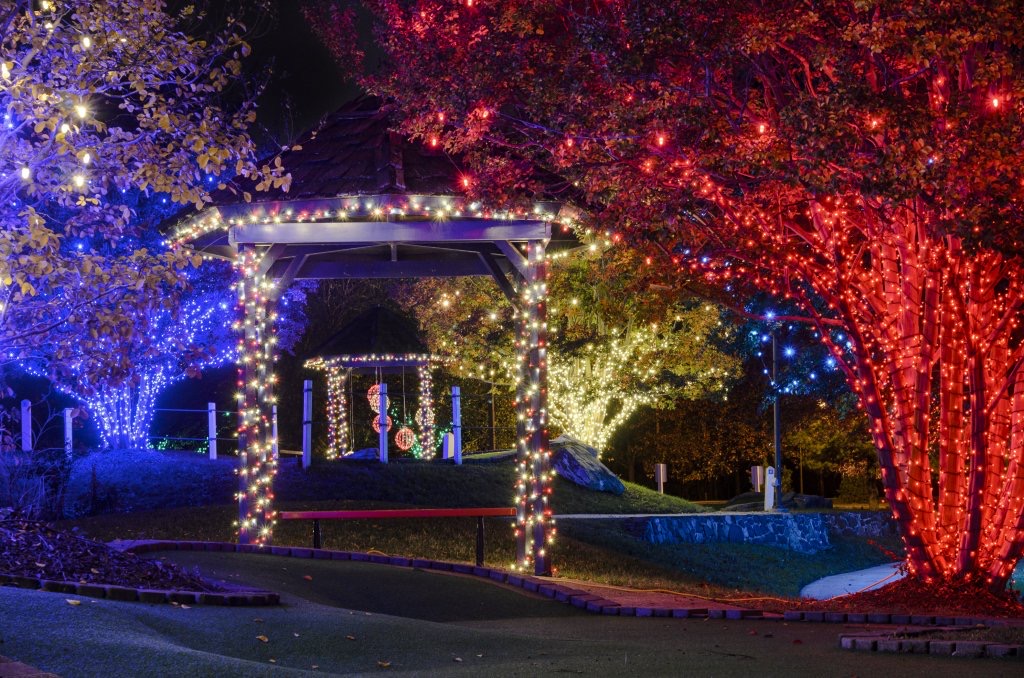 An anthem for the New Year. In these coming weeks of winter, before and after the groundhog seeks his shadow, until all that is frozen yields to spring's awakening, what's a better diversion than Lights and Ice, twirling, whirling, hand-in-hand with those we love? Let the snow rage on!!! The cold doesn't bother us anyway. And if it does, NOVA Parks' ClimbUPton at Upton Hill Regional Park in Arlington is opening for the season mid-March.
Ice and Lights: The Winter Village at Cameron Run is located at 4001 Eisenhower Ave, Alexandria, www.novaparks.com/events/ice-lights.