Community News
Trending
Alexandria Mayor Justin Wilson Gives Blood Amid National Shortage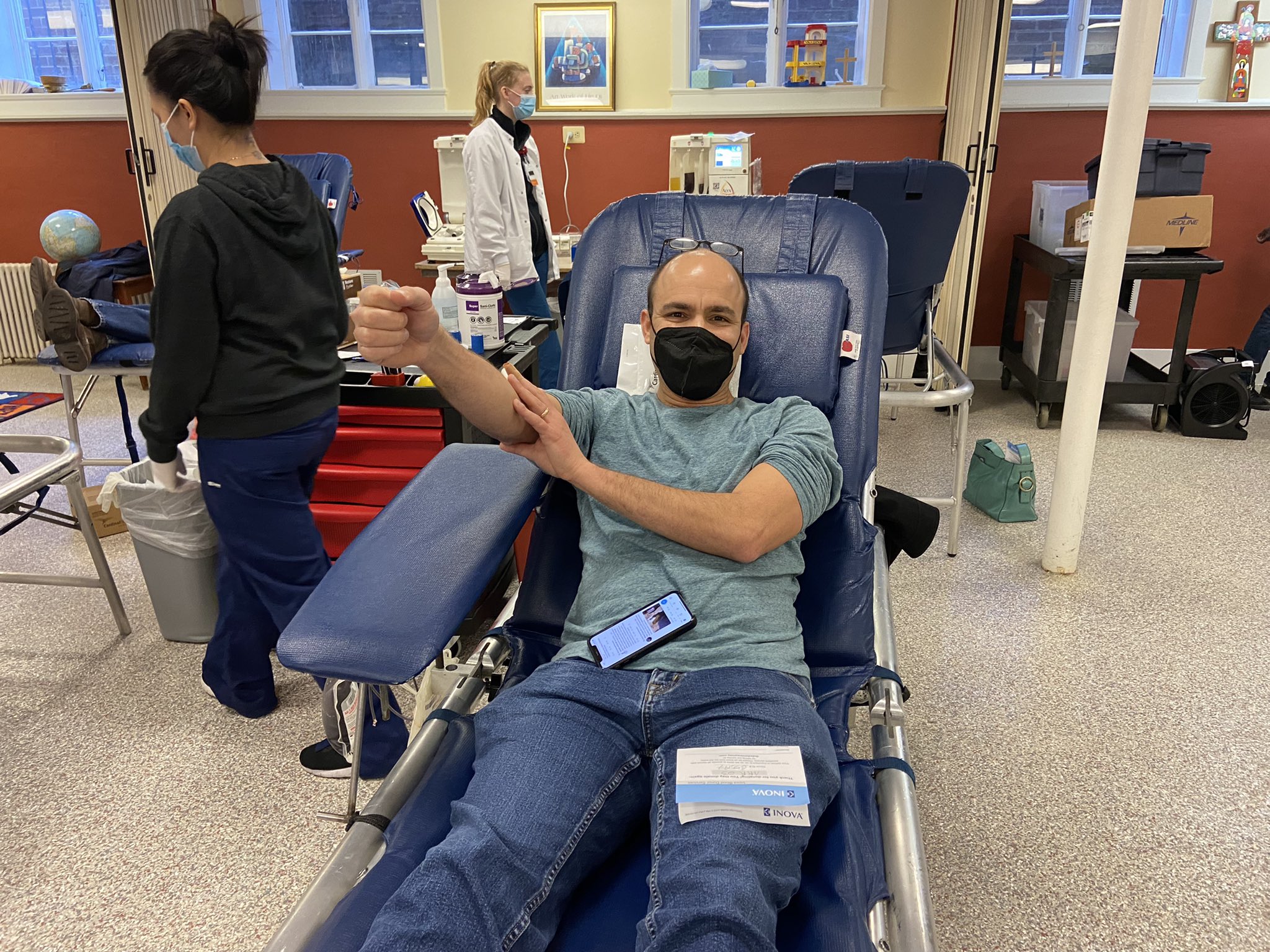 ALEXANDRIA, VA – The American Red Cross is facing its worst blood shortage in over a decade, posing a concerning risk to patient care.
According to the Red Cross, doctors have been forced to make difficult decisions about who receives blood transfusions and who will need to wait until more products become available. Blood and platelet donations are critically needed to help prevent further delays in vital medical treatments.
"While some types of medical care can wait, others can't," said Dr. Pampee Young, chief medical officer of the Red Cross. "Hospitals are still seeing accident victims, cancer patients, those with blood disorders like sickle cell disease, and individuals who are seriously ill who all need blood transfusions to live even as Omicron cases surge across the country. We're doing everything we can to increase blood donations to ensure every patient can receive medical treatments without delay, but we cannot do it without more donors. We need the help of the American people."
A regular blood donor, Alexandria Mayor Justin Wilson answered the recent challenge posed to regional mayors and chairs by Loudon County's Board of Supervisors Chair Phyllis Randall to donate blood. "I had to wait until I was eligible again, but today a drive at Good Shepherd Lutheran Church in Alexandria gave me the opportunity."
You can help too. Visit inovablood.org or redcrossblood.org to find local blood drives, or sign up to host one.