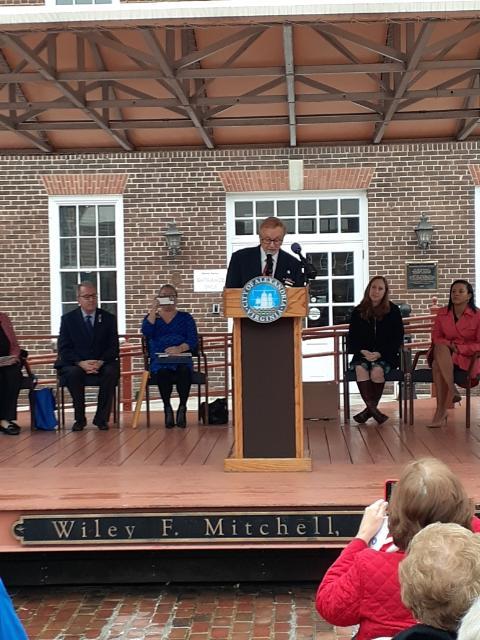 "Alexandria, VA"– Old Town's City Hall was the perfect venue for the centennial celebration of WWII veteran J. David Bailey. On April 5th dignitaries from around the region came out to wish the oldest WWII Battle of the Bulge veteran a very happy 100th birthday!
Among the dignitaries in attendance were Alexandria Mayor Justin Wilson, State Senator Adam Ebbin, U.S Representative Don Beyer, Virginia Delegate Elizabeth Bennett-Parker, Councilwoman Alyia Gaskins, a contingent of veterans representing Old Town's American Legion Post 24, a representative from the office of Senator Mark Warren and members of The Washington Street United Methodist Church.
Bailey was only ten years old when Hitler rose to power in Germany; a dozen years later, he found himself amidst the fight. Recalling the 1944 Battle of the Bulge, Bailey stated, "Being in the Battle of the Bulge, I didn't select that as a place for me to be; it just happened that I was there at that particular time." Bailey and his entire battalion were captured, but he managed to escape captivity *when*. "I made the best of a bad situation," Bailey remembers.
Bailey's birthday was actually back in January, and his neighbors wanted to throw him a party. Initially he refused, but they persisted.
The pomp and ceremony began with nostalgic songs from the 1940s being played by the Alexandria City Jazz Band and the Joint Public Safety Honor Guard presented the colors. While serving with the 422nd Regiment, 106th Infantry Division the entire regiment was captured en route to Belgium. The WWII veteran subsequently received the French Legion of Honour medal, Combat Infantry Badge, two Bronze Stars, four Battle Stars, and four Service ribbons.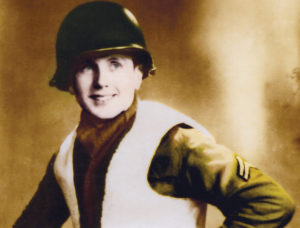 During his formal remarks, Mr. Bailey was quick to honor, "the 16,000,000 who lived a regimented life" and he also noted the now-famous quote about his fellow G.I Generation saying, "Tom Brokaw was right when he said we were the Greatest Generation." Mr. Bailey has been a proud Alexandria resident for over 40 years and was one of the veterans chosen to lay a memorial wreath at the Tomb of the Unknown Soldier in Arlington National Cemetery on January 25, 2022, to commemorate the end of the Battle of the Bulge.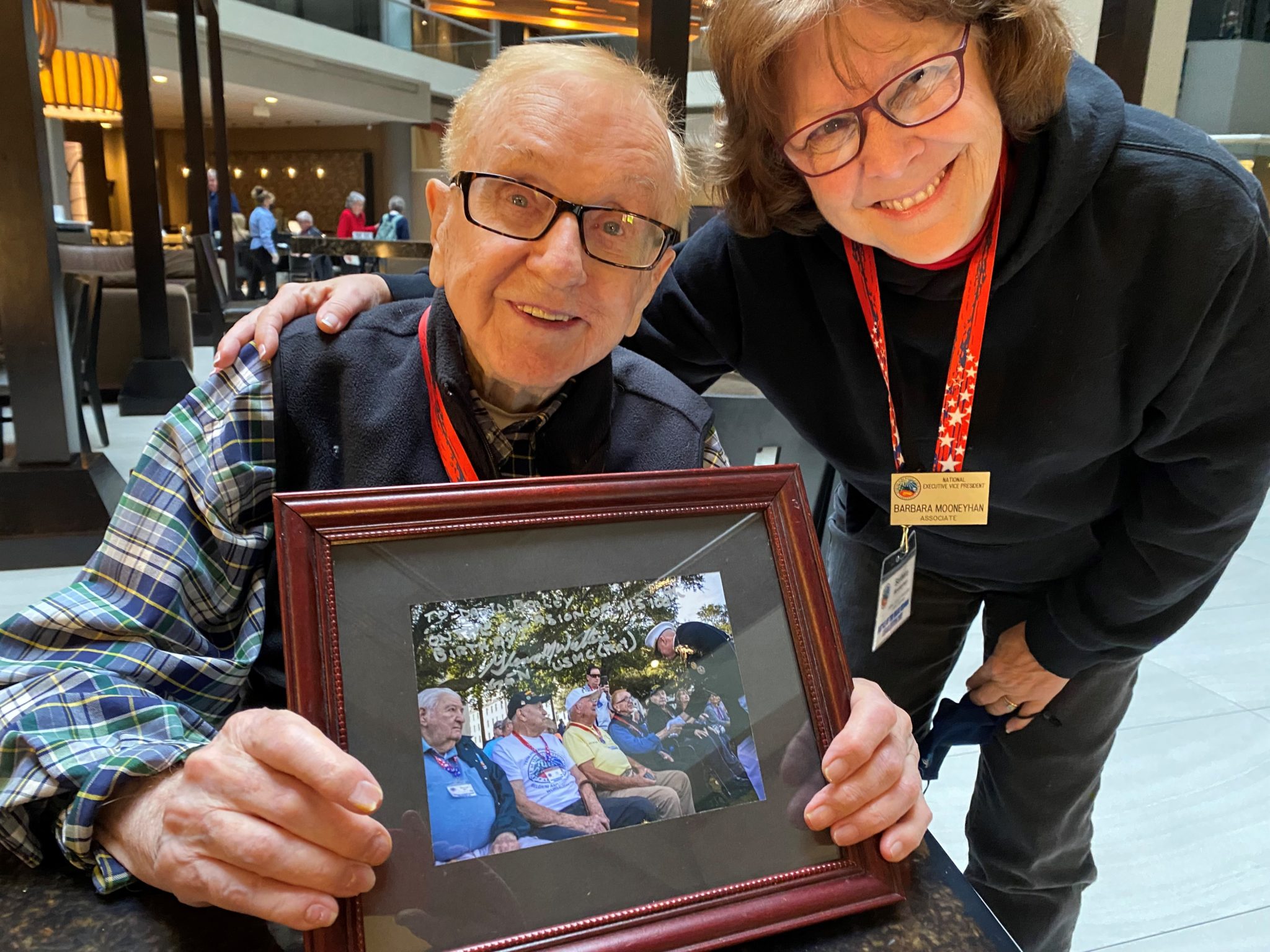 Be sure to check out how Old Town Alexandria Legion Post 24 honored its Vietnam veterans by clicking the link below.
The American Legion Post 24 in Old Town Hosted A Rousing Vietnam Veterans Event – The Zebra