SPORTS
'Live Life To the Fullest:' Alexandria Resident Alex Wilson Gears Up for the Invictus Games
The Games, specifically for wounded service members, take place in The Hague from April 16th to the 22nd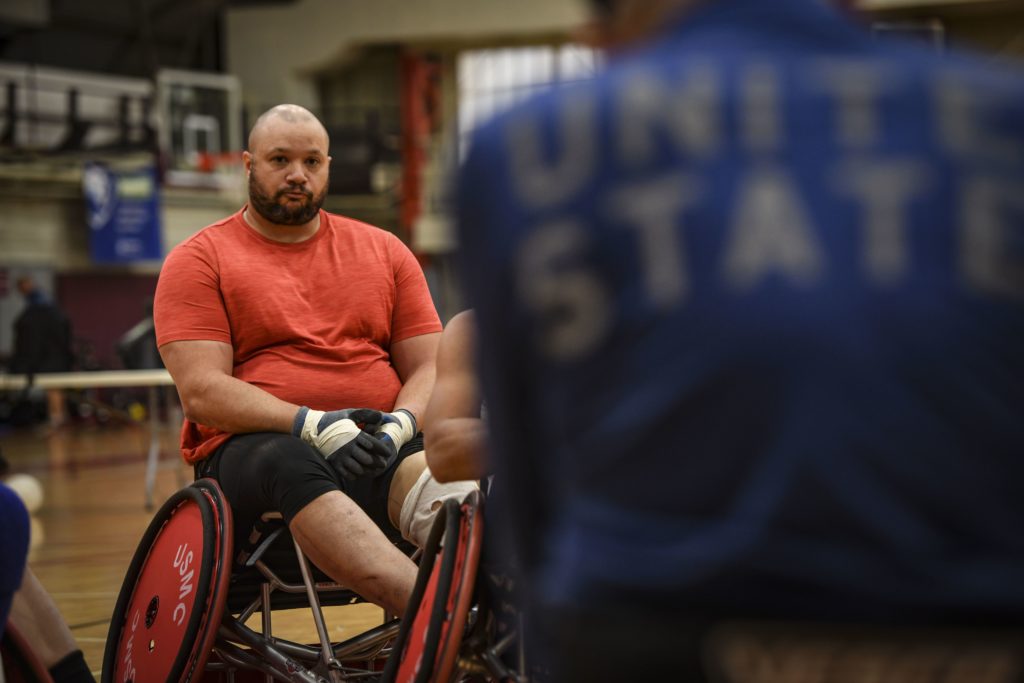 ALEXANDRIA, VA – The word "invictus" is of Latin origin, meaning unconquerable or undefeated. It signifies strength. Hence, the fifth edition of the Invictus Games, taking place from April 16-22 in The Hague, after a two-year delay, will challenge its athletes physically and mentally. While similar to the Olympics, there is a key difference between these athletes and Olympians. Invictus athletes are wounded service members injured as a result of their service.
Twenty countries will be represented in The Games, which will see more than 500 participants take part in at least one of ten events, ranging from swimming and powerlifting to wheelchair basketball and track. Each event is adapted for the athletes.
The Zebra Press interviewed a member of Invictus Team U.S. who calls Alexandria home. Dandy Alexander Wilson, known as "Alex," served in the U.S. Army, retiring as a captain. (Originally from New York, he moved to the DMV area for his first job supporting the Army and the Department of Homeland Security.) In 2007, during a tour in Iraq, he lost part of his left leg after an IED explosion. Just 26 at the time, Wilson said he nearly died from his injuries.
"When I was that close to dying, I realized you have to live life to the fullest," Wilson said, "so not to be crazy, but if you want something, you just have to go do it."
In the years since his recovery, Wilson has taken full advantage of his second chance. He has traveled to over 50 countries, lived abroad in Australia, graduated from business school at the University of Maryland, and started his own woodworking business part time while working for the government.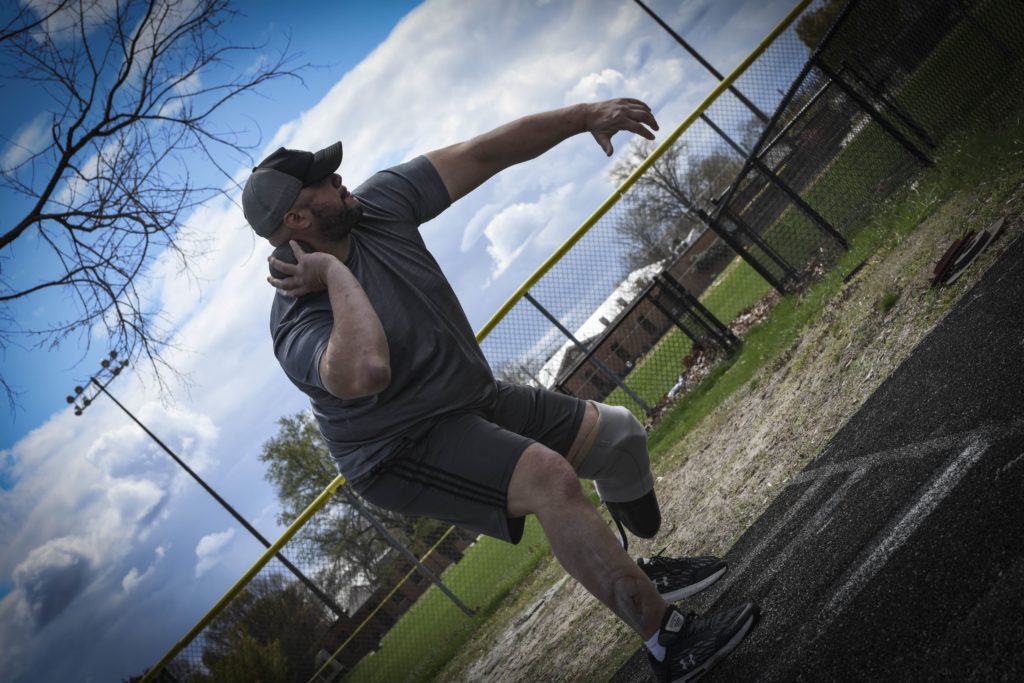 At the Games, he plans to participate in wheelchair rugby, shot put, indoor rowing, and sitting volleyball. The dedicated athlete remarked that before 2018, he had never heard of the Invictus Games, and had only played adaptive sports during his recovery period in 2007 and 2008.
At the encouragement of organizers of the 2018 Invictus Games in Sydney – where he helped out in a background role -Wilson competed in the 2018 and 2019 Warrior Games. Energized by the experience, he signed up for the 2020 Invictus Games, a much larger platform that brings together wounded service members from every branch of the Armed Forces.
Yes, the pandemic made training a challenge. But as with so much else in his life, Wilson adapted, buying rowing and other equipment for the Alexandria residence he shares with his wife and two young children.
"Some of the things, the team sports especially, [it] was difficult to work on your own," Wilson admitted. "But the rowing and throwing, footwork…cardio, just staying in shape helps with everything. And then I had camps for volleyball as well."
His drive and motivation are inherent characteristics. They were present long before the injury, in childhood, a desire to make his mother proud. The traits bloomed as Wilson aged, enlisting in the Army at 25 to follow in the footsteps of family members who had served.
Proud to be representing his country, Wilson told The Zebra that "[b]eing part of a team is something I really miss and have missed over the last decade or so…being part of something greater than yourself, and especially participating in the team sports, it's great."
While the Invictus Games will not be televised, updates will be posted to the Invictus Team U.S. Facebook page and their other social media accounts. Information will also be available on the Defense Visual Information Distribution website.  Check out The Zebra's May print edition to learn how Wilson finished in the competition.
Math Teacher Louis Kokonis Celebrates 90th Birthday and 63 Years With Alexandria Schools