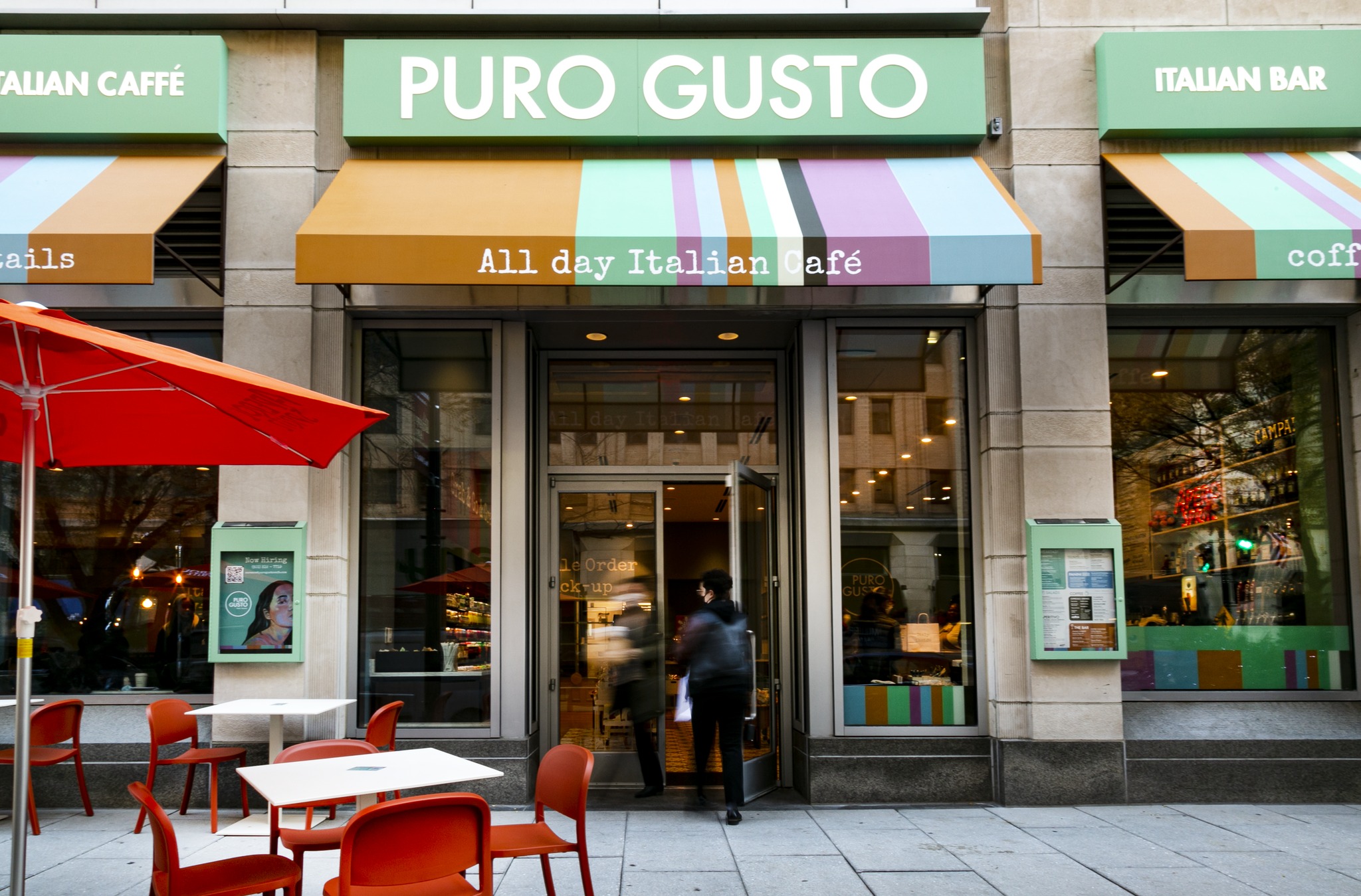 WASHINGTON, DC – Puro Gusto, 1345 F. Street, NW, Washington, DC, is a perfect spot to take a break and refresh while visiting the nation's capital and sightseeing and checking out the incredible scenic Cherry Blossoms this spring.  This authentic Italian all-day café has opened its patio and is ready for visitors and Washingtonians to fuel up for their day with breakfast and coffee or take a rest while enjoying the sights and relax with an afternoon spritz.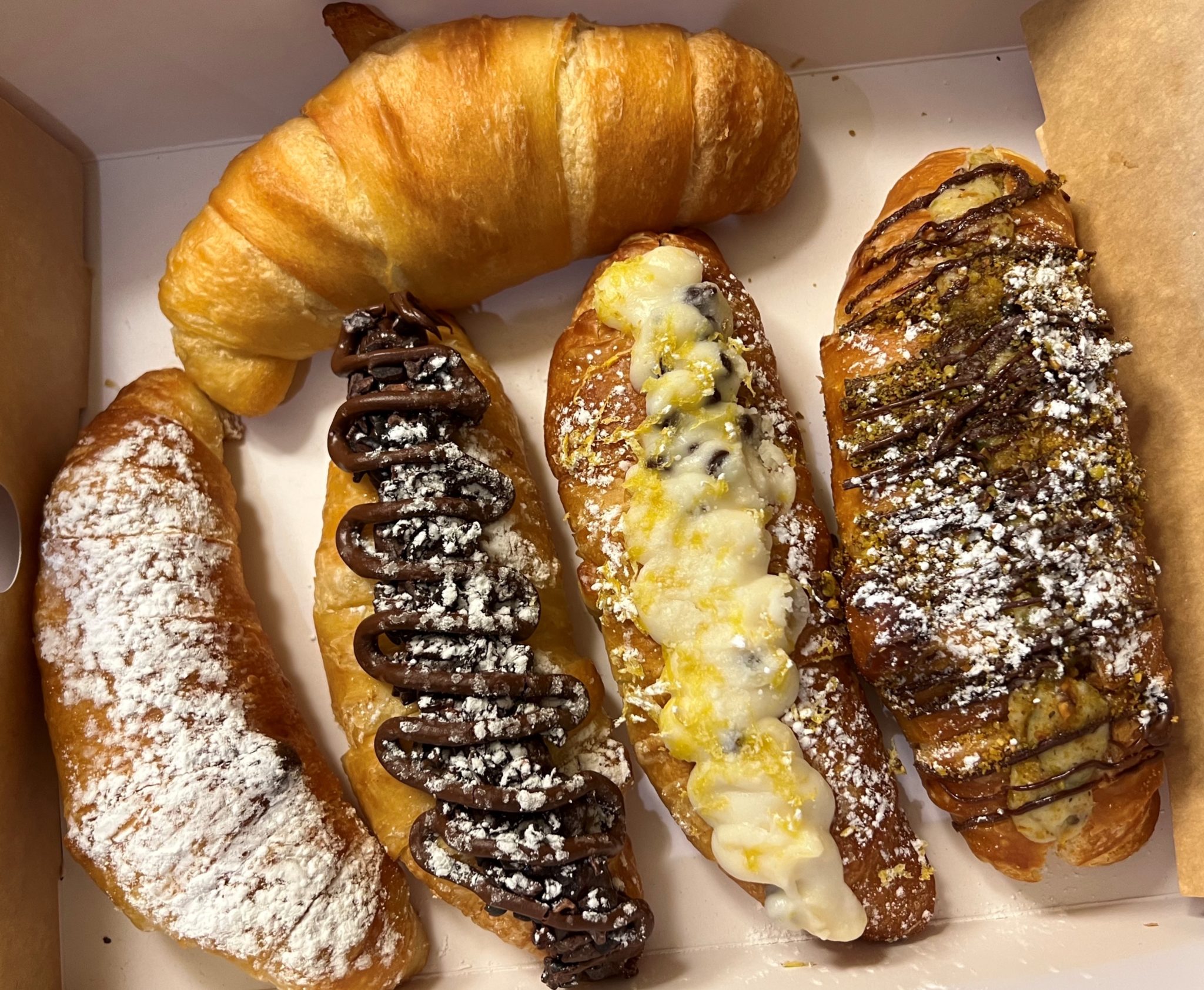 The "Cinque Cornetti" box recently launched, featuring all five of their Italian-style croissants in Nutella, pistachio cream, plain, powdered sugar, and lemon ricotta. This is perfect for when you can't decide which delicious Cornetti to choose from, and the collection makes a great breakfast treat or hostess gift.  Puro Gusto also offers cream-filled Italian donuts called "Bombolinis."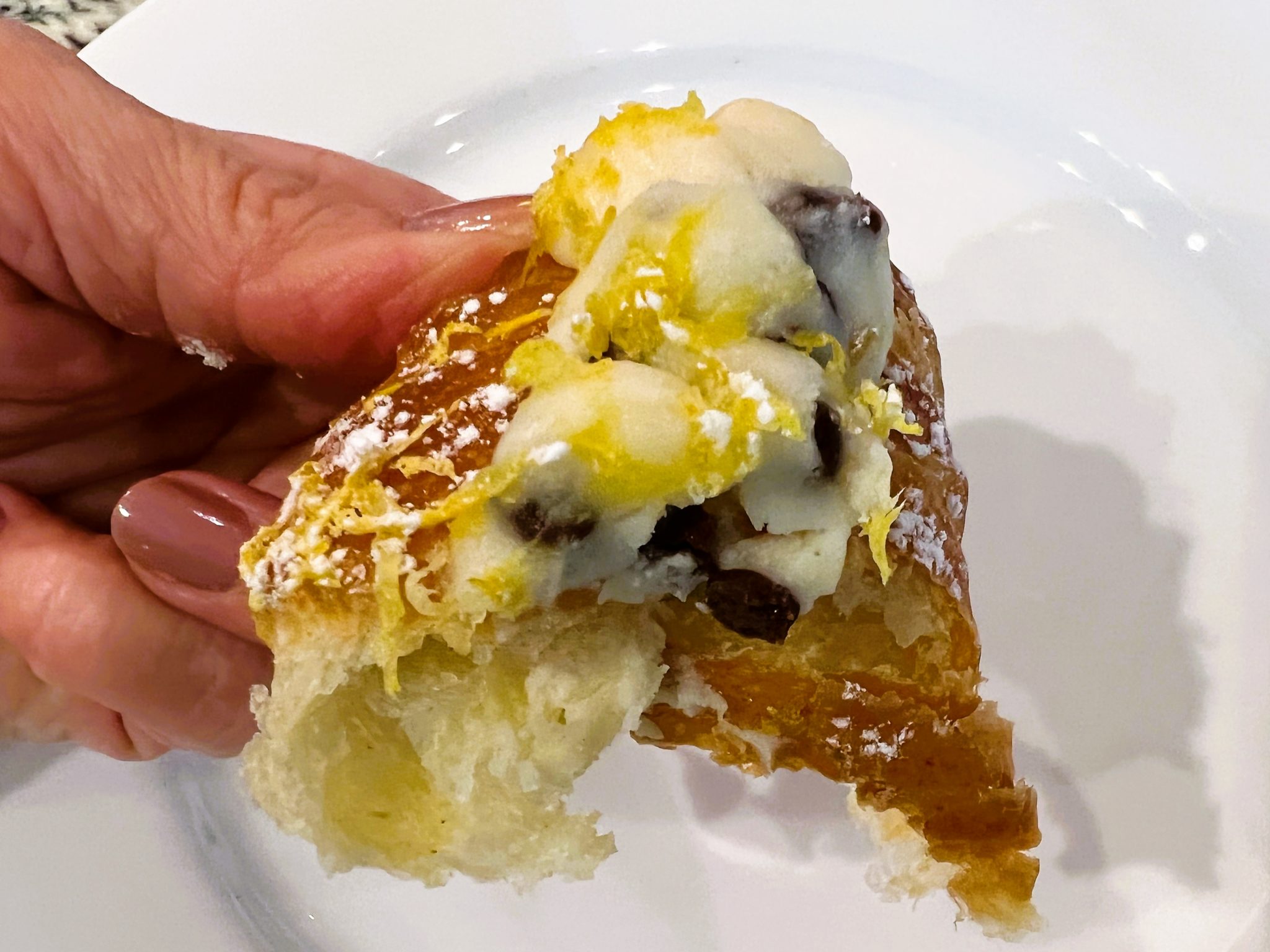 Along with their delectable made to order coffees, one can choose from Aperol Spritz on tap and a seasonal strawberry-infused Spritz that would go along nicely with the atmosphere of the Cherry Blossom Festival.  Traditional Apertivo snacks are complimentary with beverage purchases.
Puro Gusto is located at 1345 F Street, NW, Washington, DC.  They are open Monday through Thursday from 8:00 a.m. to 8:00 p.m, Friday 8:00 a.m. to 10:30 p.m., Saturday 7:30 a.m. to 10:30 p.m. and Sunday 7:30 a.m. to 8:00 p.m..  For more information, please visit https://purogustocafe.com and follow them on Facebook.
Check out the Zebra Foodie Newz page HERE for more local reviews!!