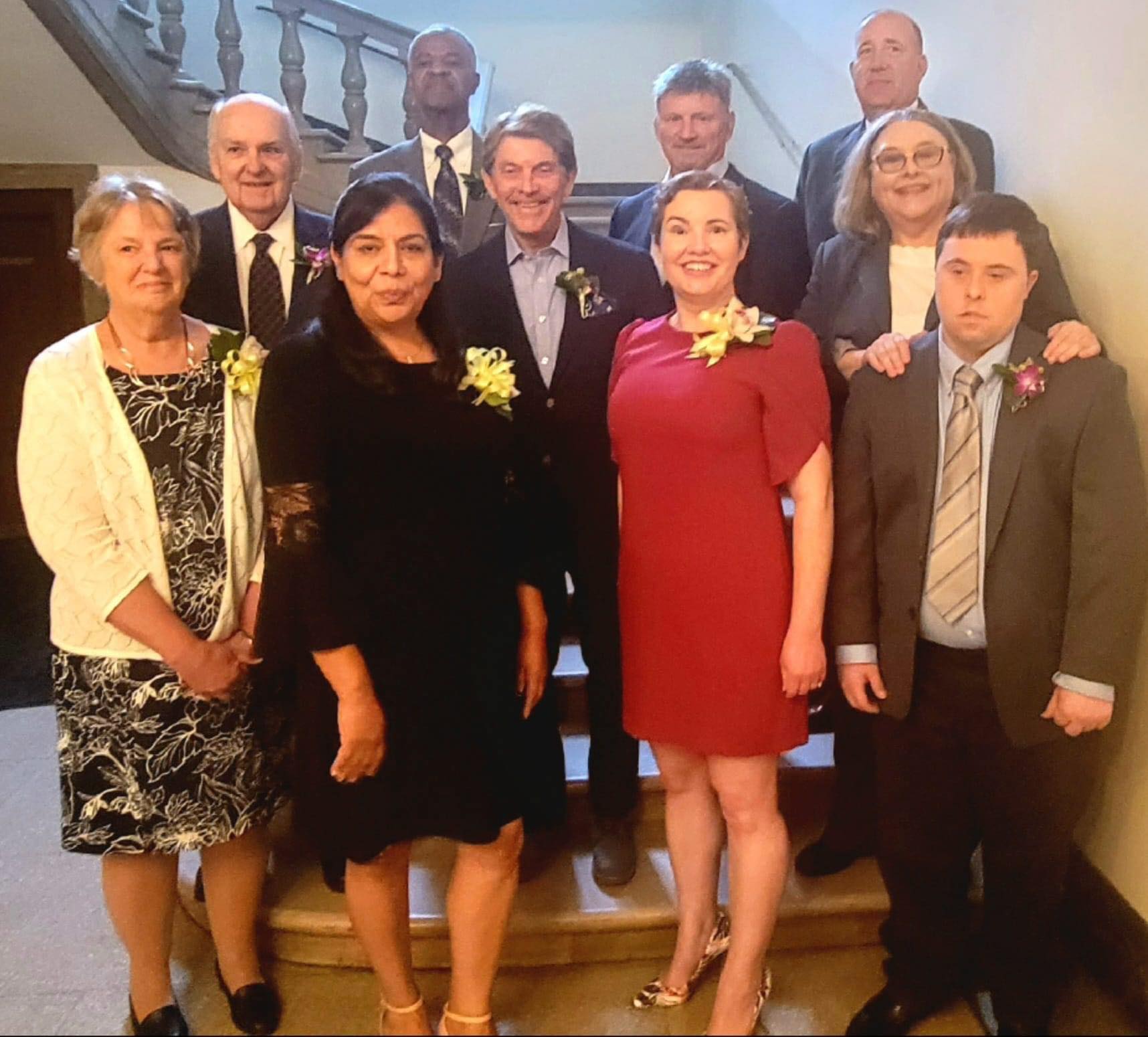 ALEXANDRIA, VA–On Wednesday, May 18, 2022, the 2020 Living Legends of Alexandria were finally honored at the George Washington National Masonic Memorial.
It has been two years since this class of Living Legends was selected, and since then, the organization has gone through changes, including the addition of a new President, Mary Wadland, and the loss of 14 past Living Legends—the organization has lost a total of 43 Living Legends since its inception.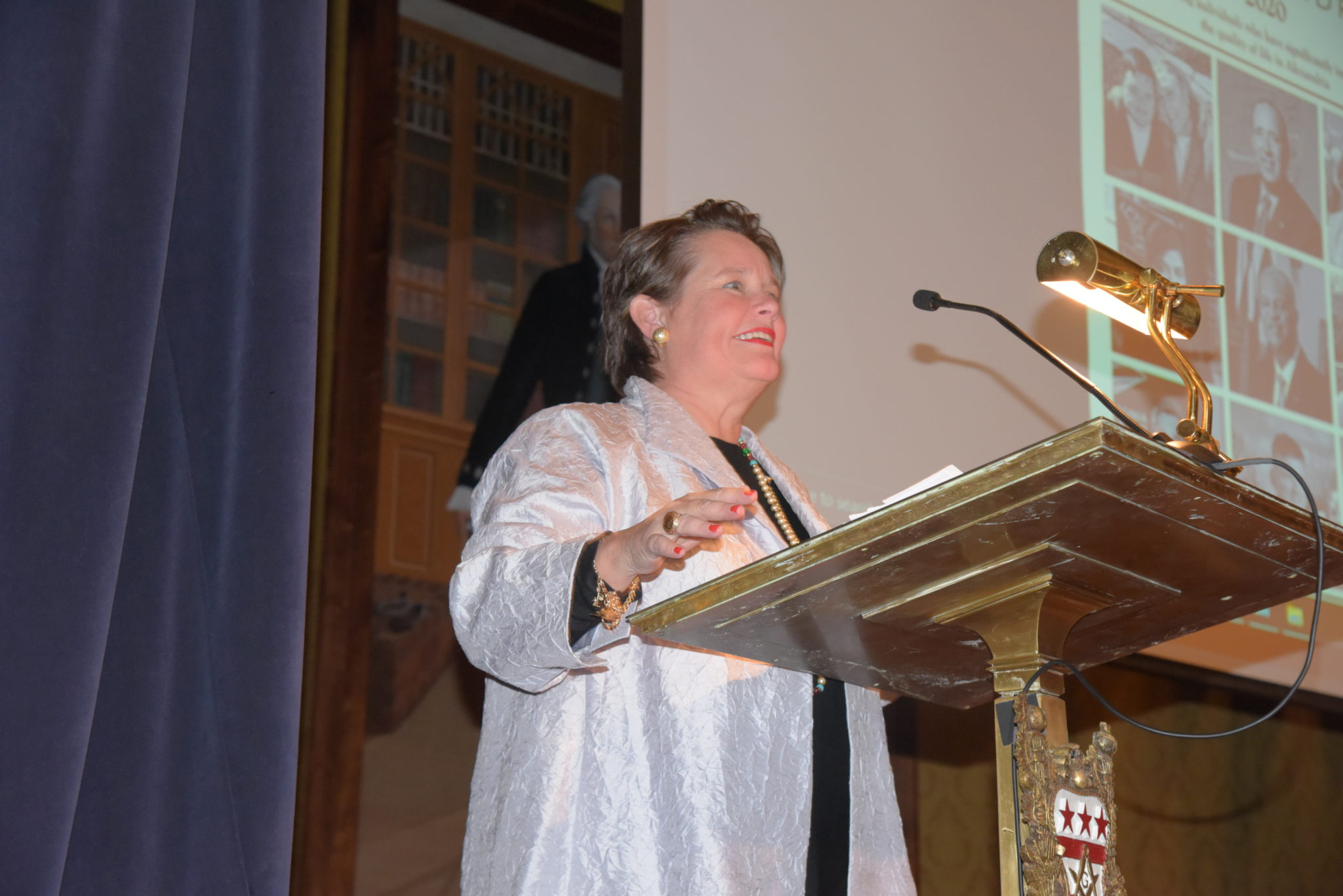 "We are so relieved to finally be here," states Wadland, "because we knew we were waiting to get this done and we were sad because we knew they had families they wanted to bring in, and it held the process up for the next set of legends. So to finally be here after cancelling and rescheduling several times, and to be able to welcome friends and family again, gives us that much more of a reason to celebrate."
Because of the two year delay, the next class of Living Legends of Alexandria will be 2022. Nominations are open and will be extended until September 30.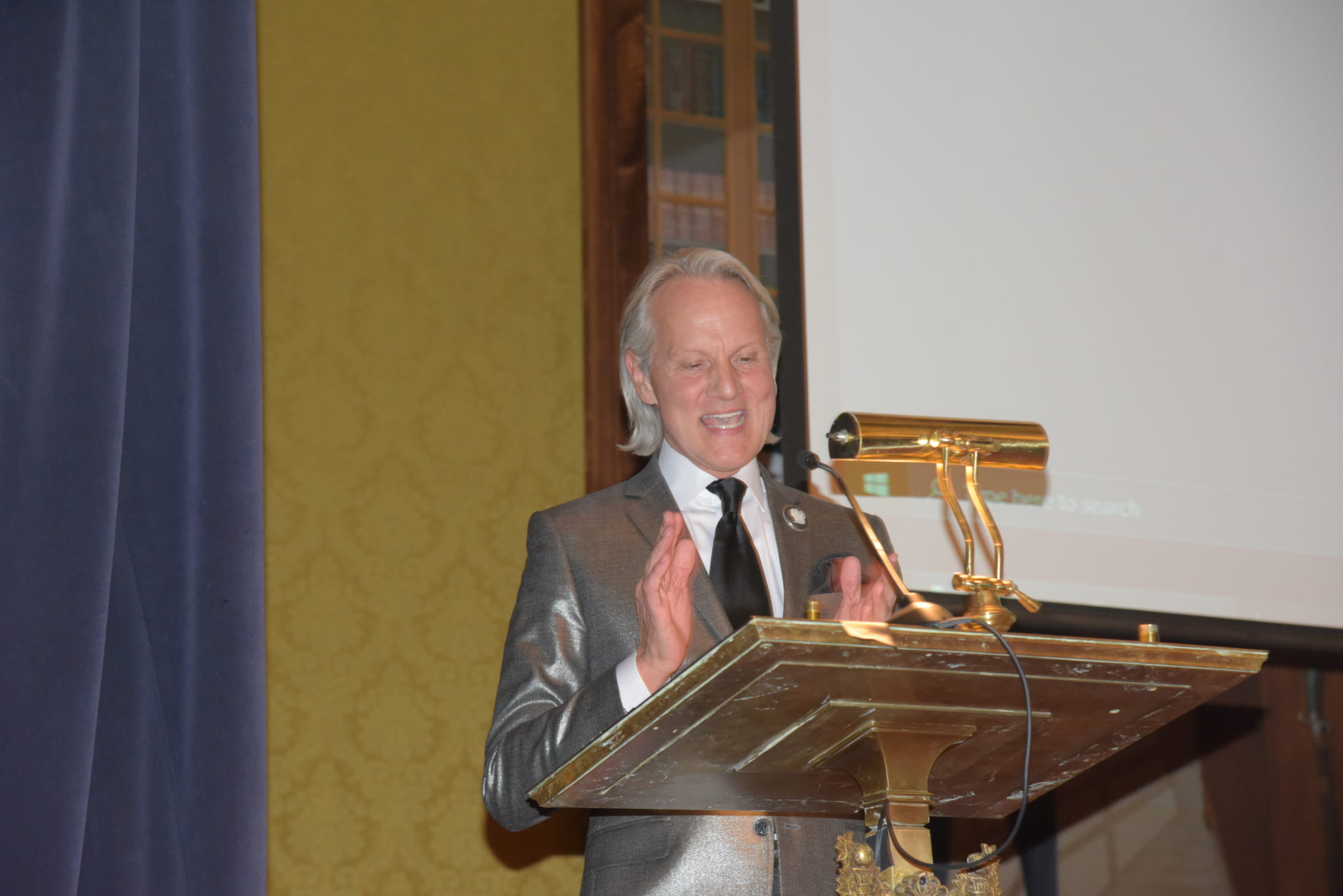 The evening began with words of welcome from President Mary Wadland, and a moment of recognition for all those Living Legends who have passed on. Then Monte Durham, owner of Salon Monte, at 210 Union Street, joined Wadland on stage to officially emcee the evening.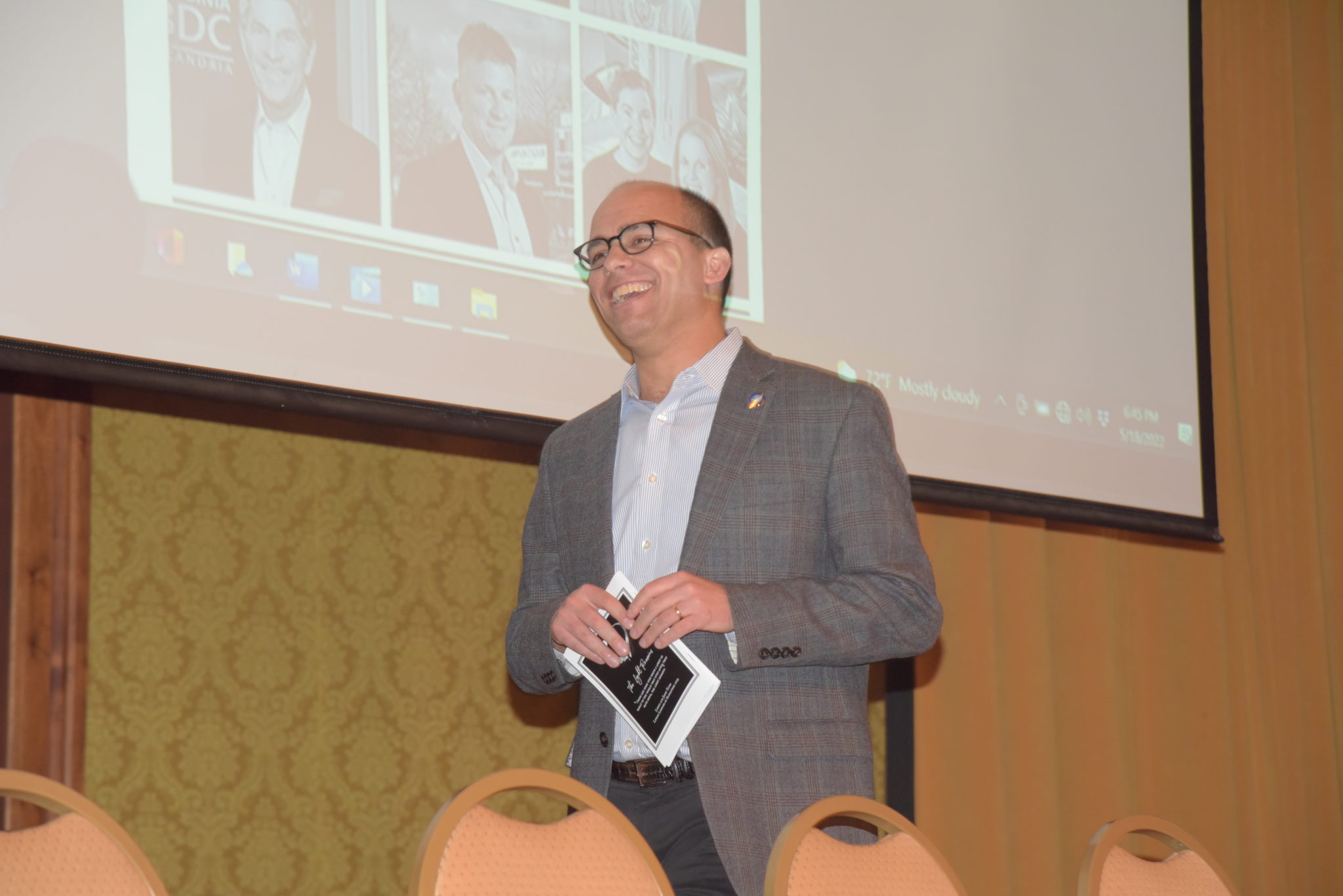 Durham introduced Mayor Justin Wilson, who read an official dedication from all of City Council to the Living Legends, and then he introduced the thirteen Living Legends of Alexandria of 2020.
Your 2020 Living Legends of Alexandria are: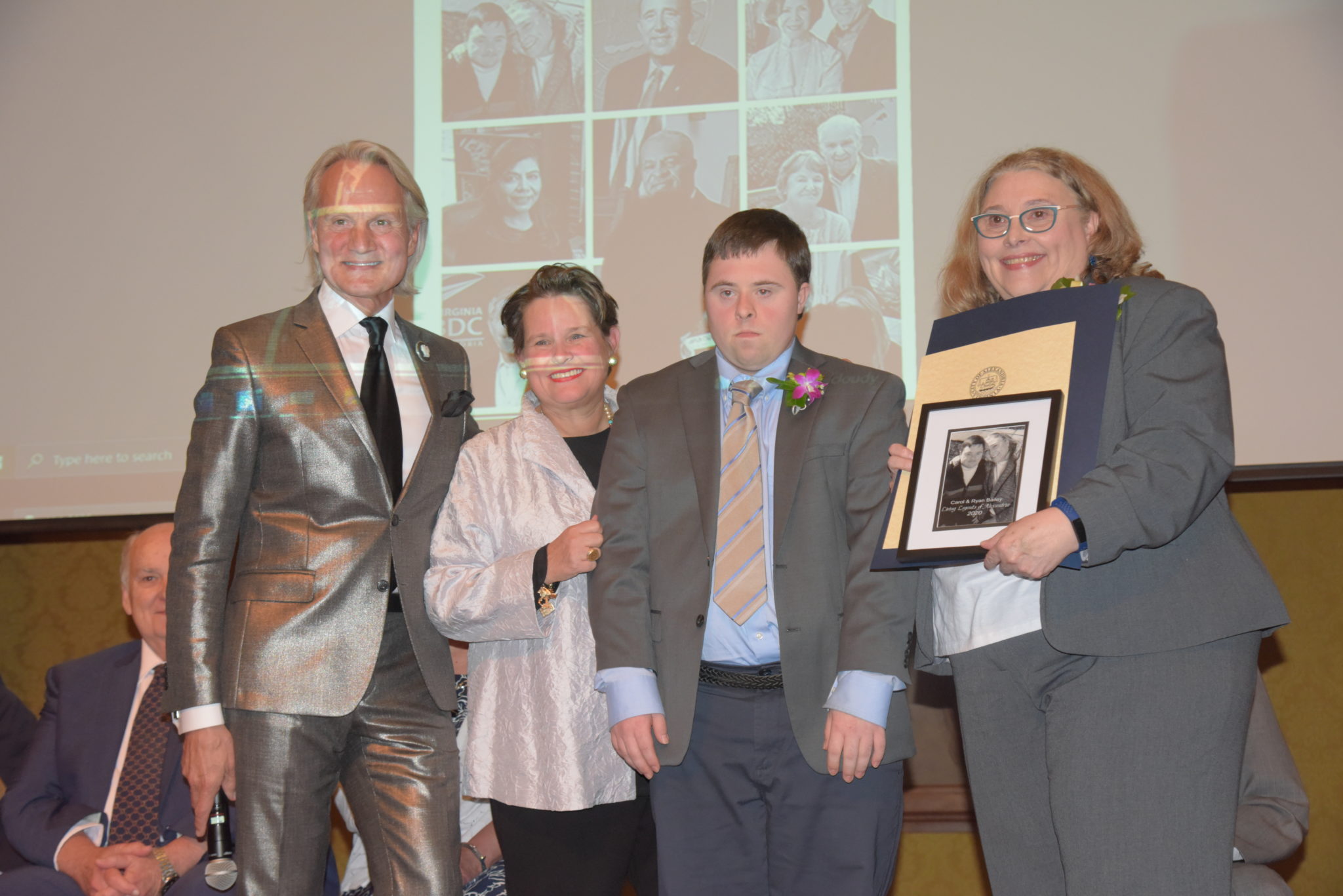 Carol and Ryan Bailey—Kelley Cares Foundation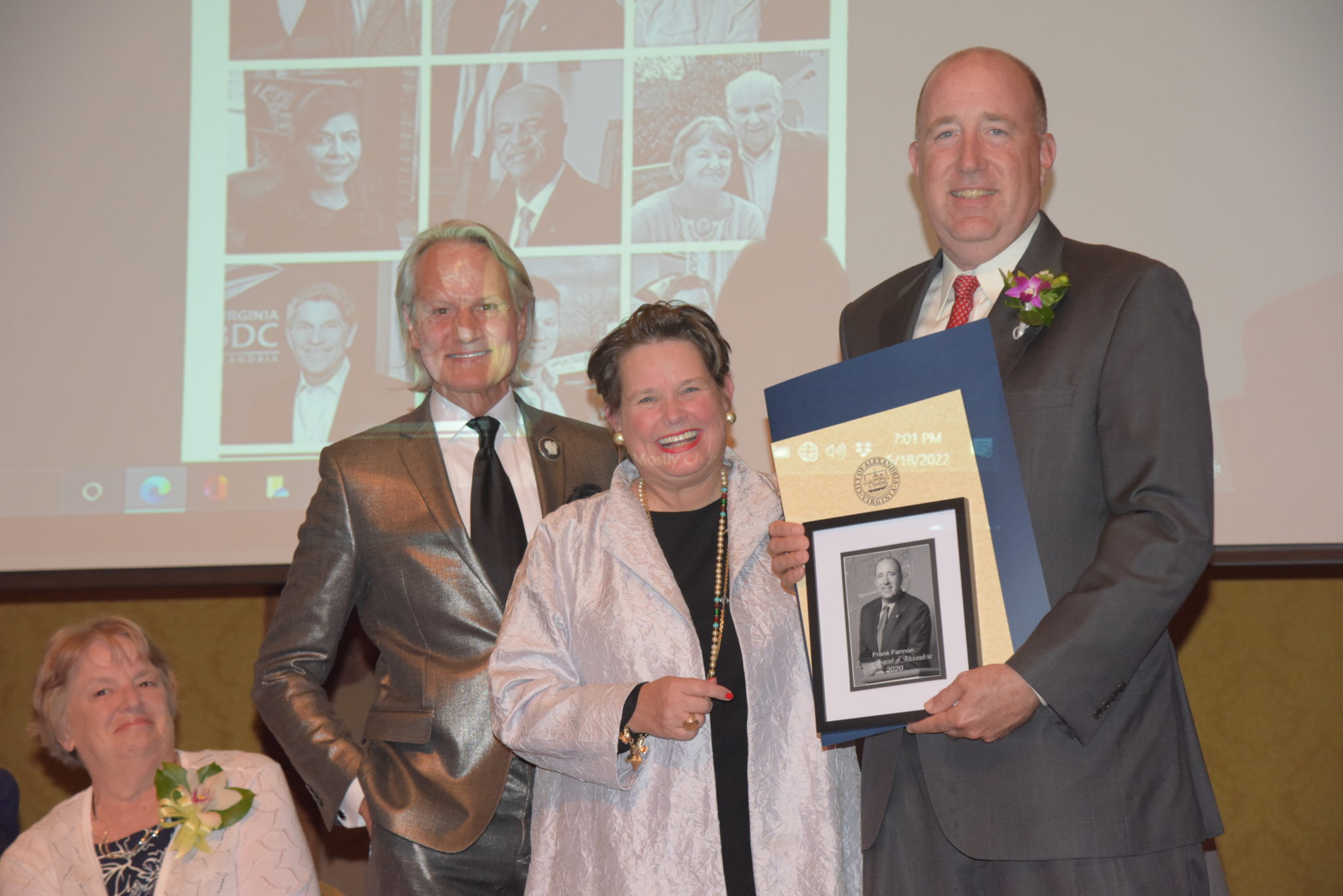 Frank Fannon IV—Alexandrians Have Heart Food Drive
Magalay and Tom Hirst—ACT for Alexandria (Not Present)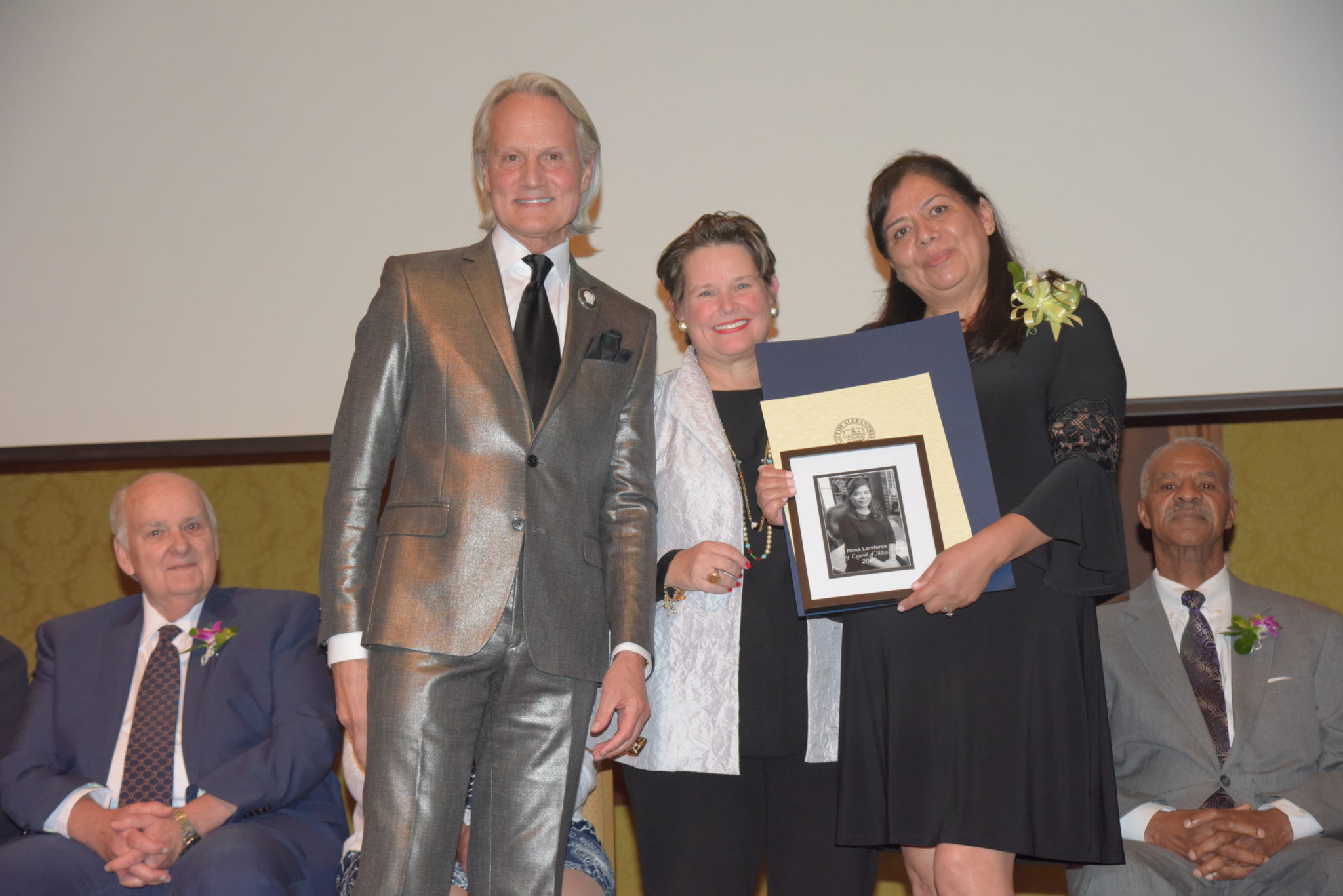 Rosa Landeros—Mount Vernon Community School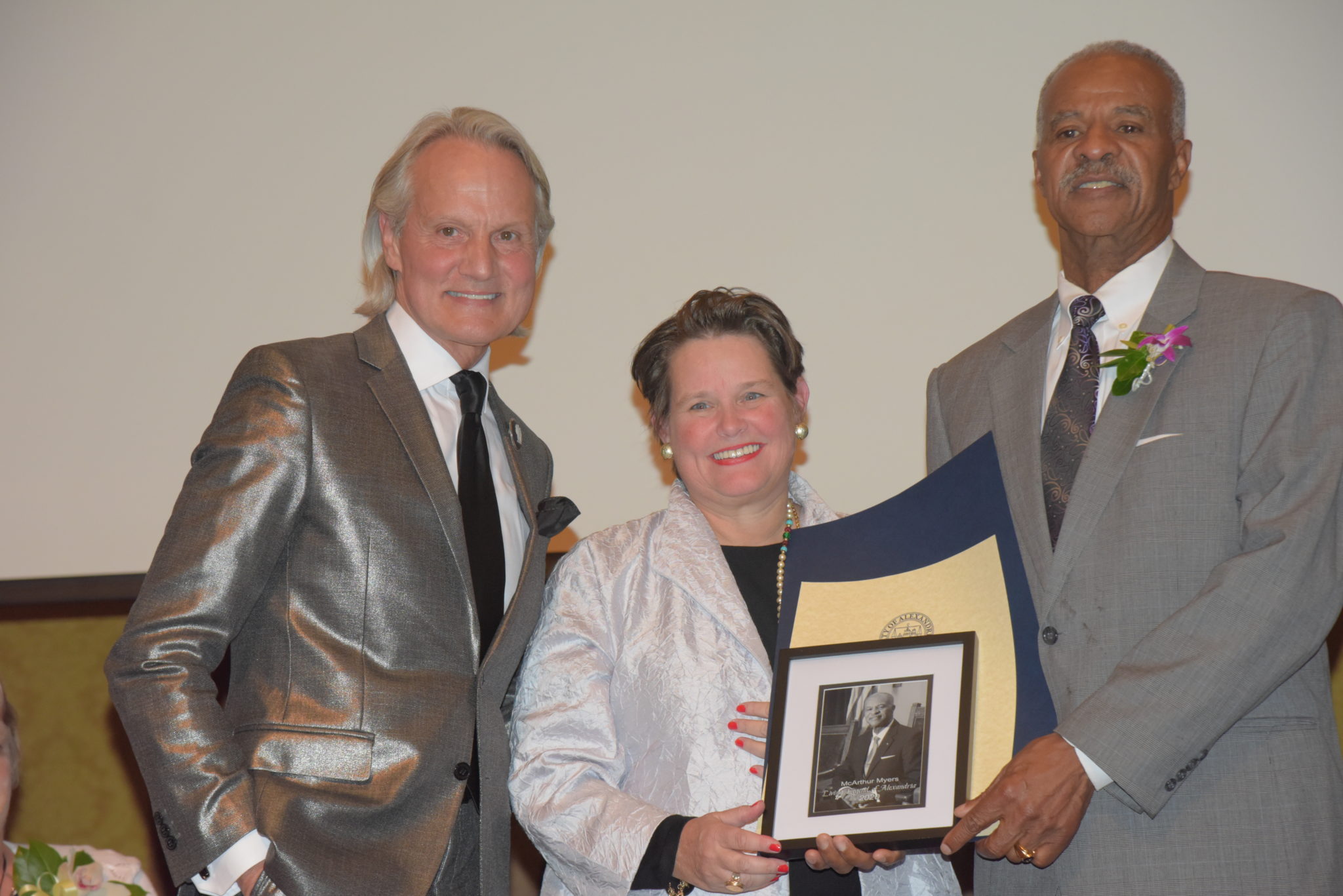 McArthur Myers—Universal Lodge #1, Freemasons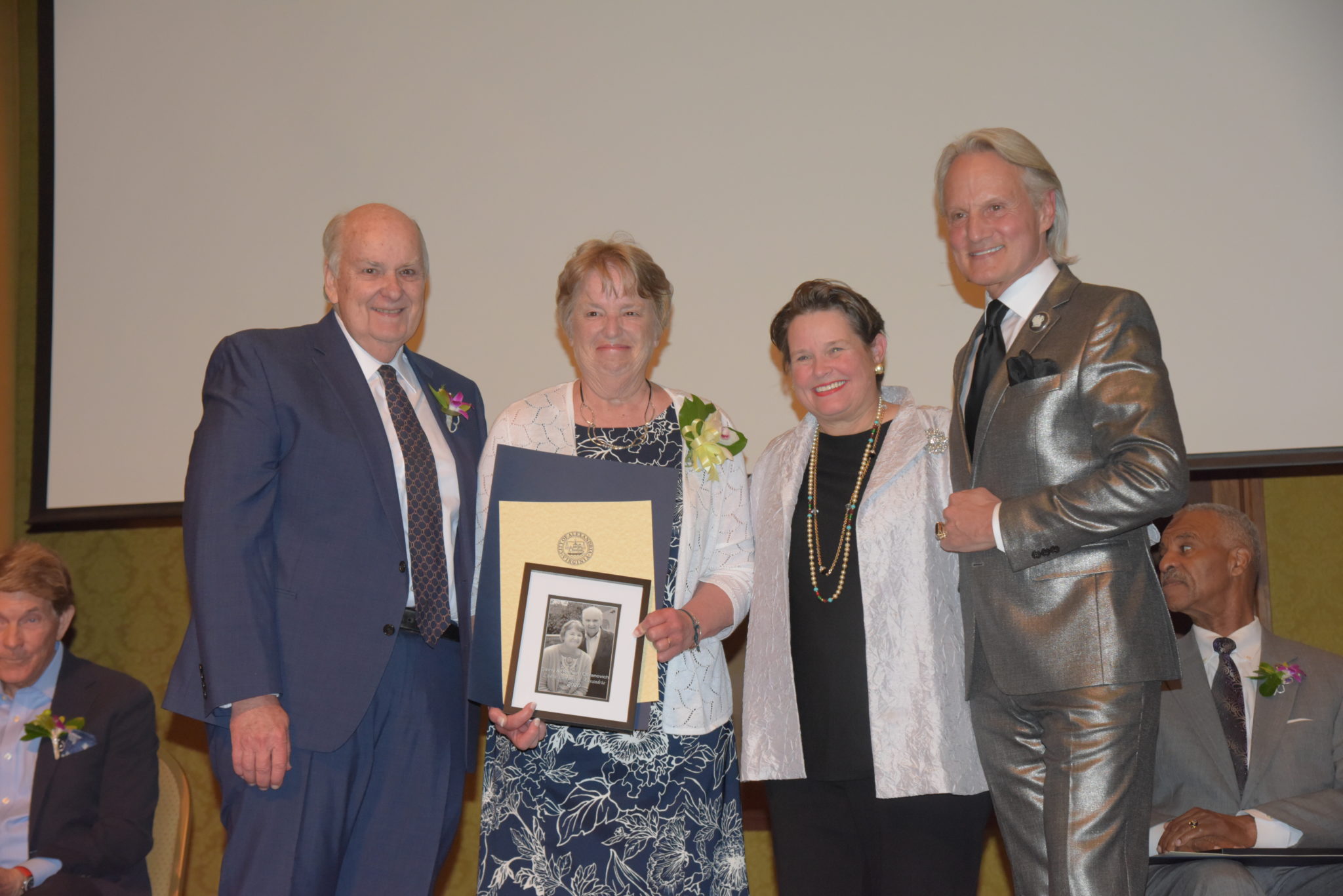 Virginia and Richard Obranovich—Alexandria Police Foundation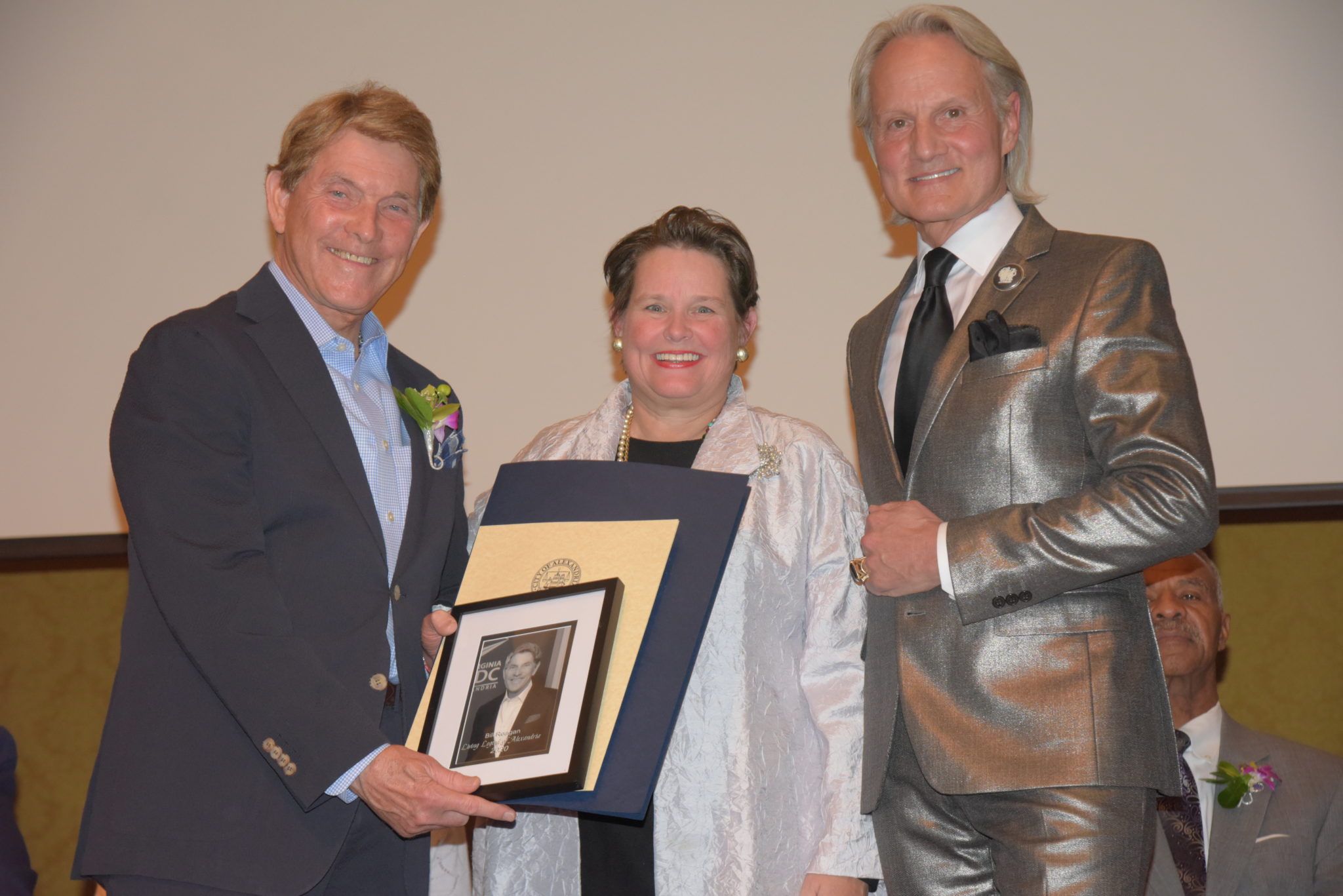 Bill Reagan—Alexandria Small Business Development Center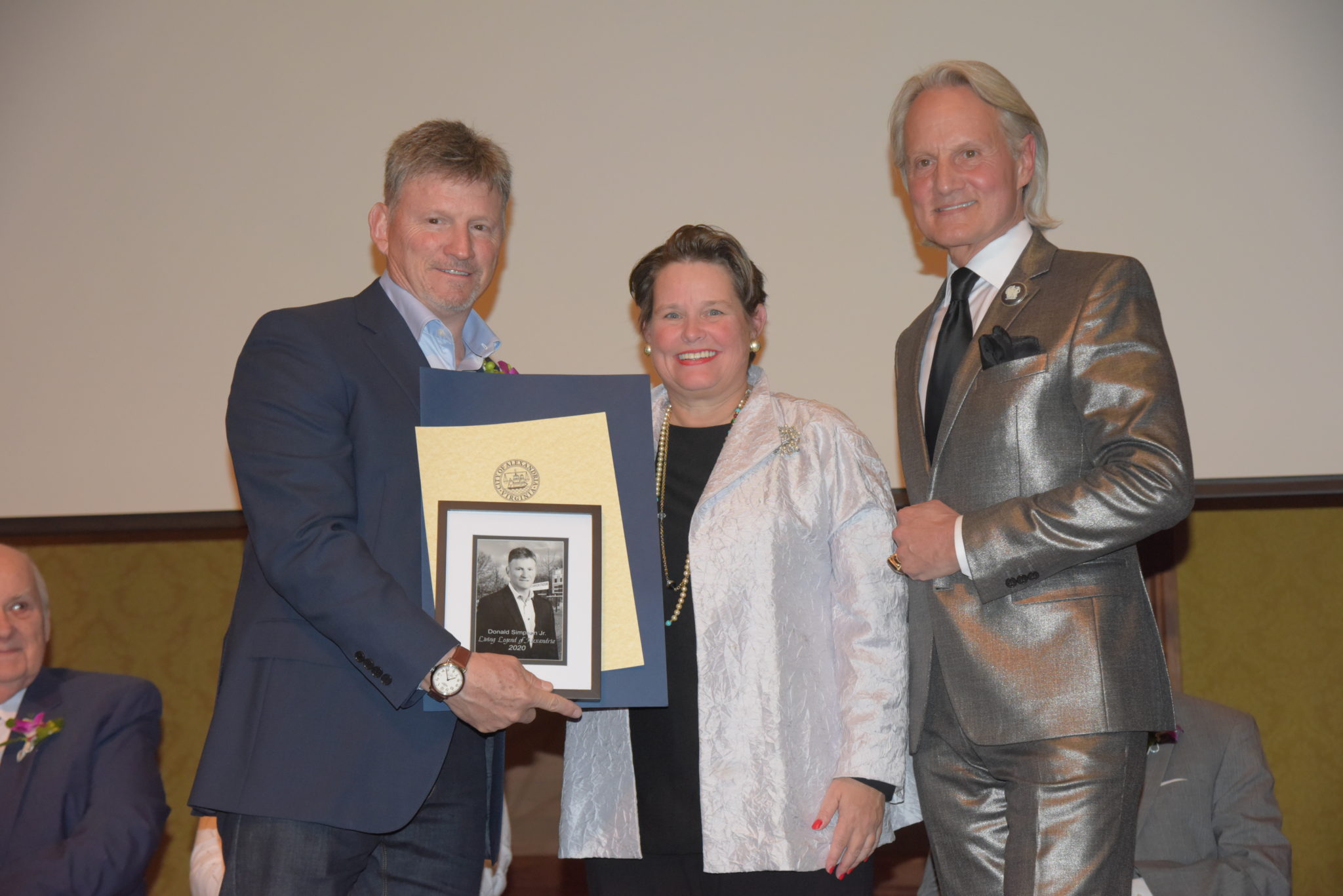 Donald Simpson, Jr.— Scholarship Fund of Alexandria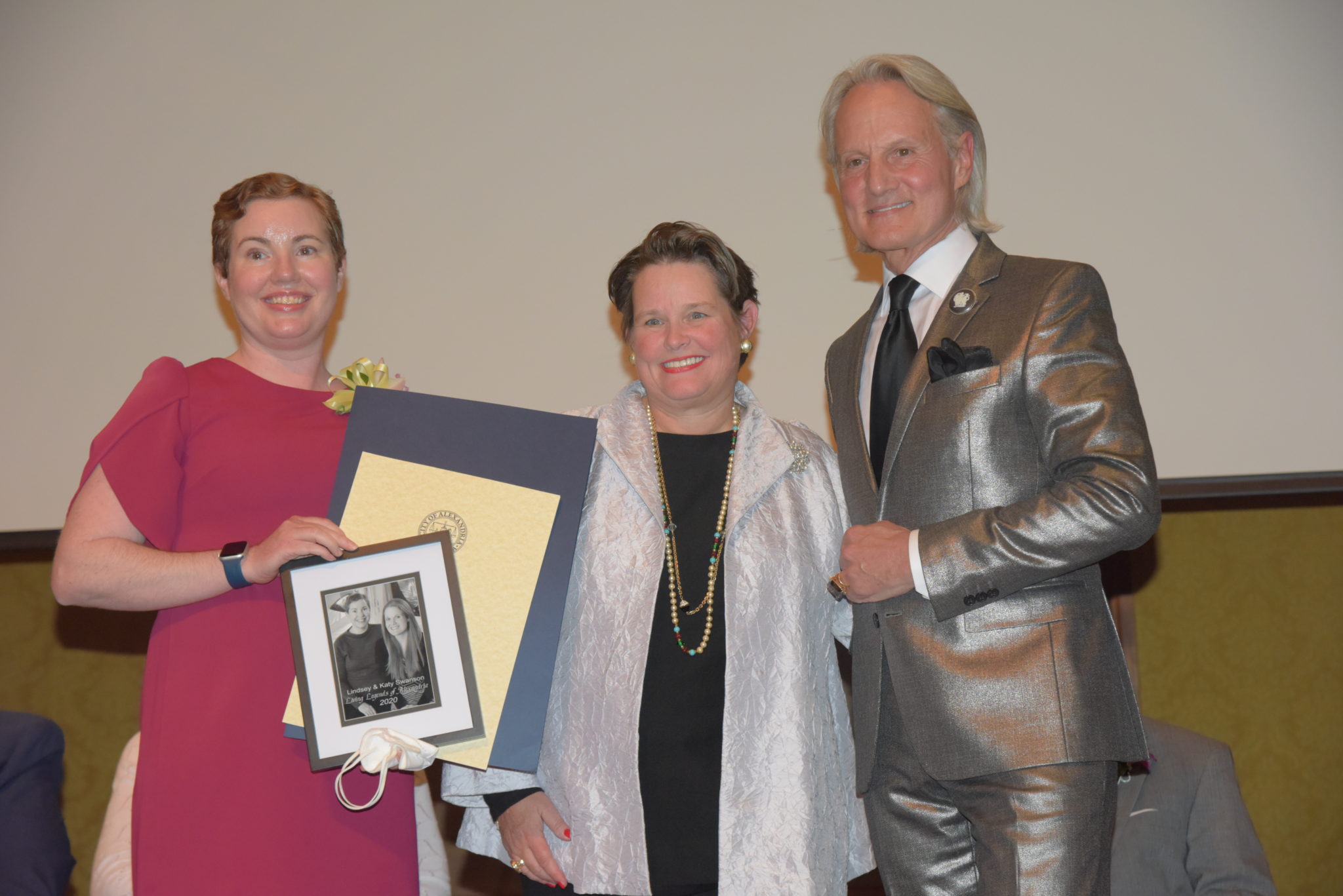 Lindsey Swanson and Katey Halasz—Kelley Cares Foundation, Miracle Field, Multi-Sensory Room (Katey Halasz not present) 
Each Living Legend is selected based on a set of criteria, particularly their contributions to the City of Alexandria. Most of these Living Legends have done incredible work in philanthropy, but overall, a Living Legend is someone who leaves a lasting impact on Alexandria, someone who leaves something behind that, without them, would not have been here otherwise.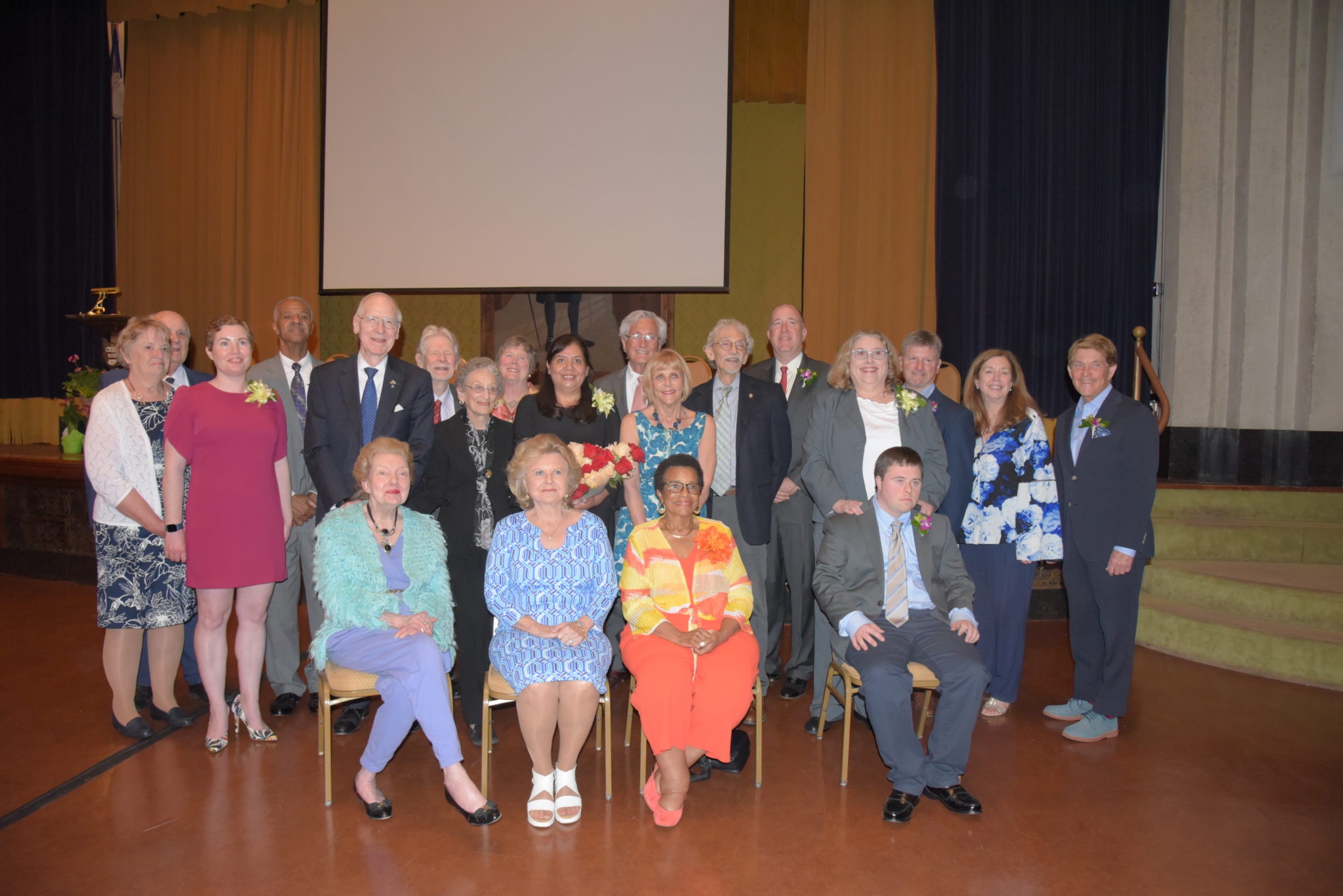 After introductions, a short video was shown depicted just a snippet of each Legend's efforts in the community. Most of them are involved in multiple local endeavors, including work in the special needs, philanthropic, nonprofit, small business, and youth spheres, but the legacies of these legends extend far beyond their work on paper.
Some have roots that date back to 19th century Alexandria—you might have heard of Frank Fannon's family business, T.J. Fannon & Sons—others are first generation immigrants to this community—Rosa Landeros prides herself in helping other immigrant families, particularly in the Chirilauga neighborhood, feel welcomed.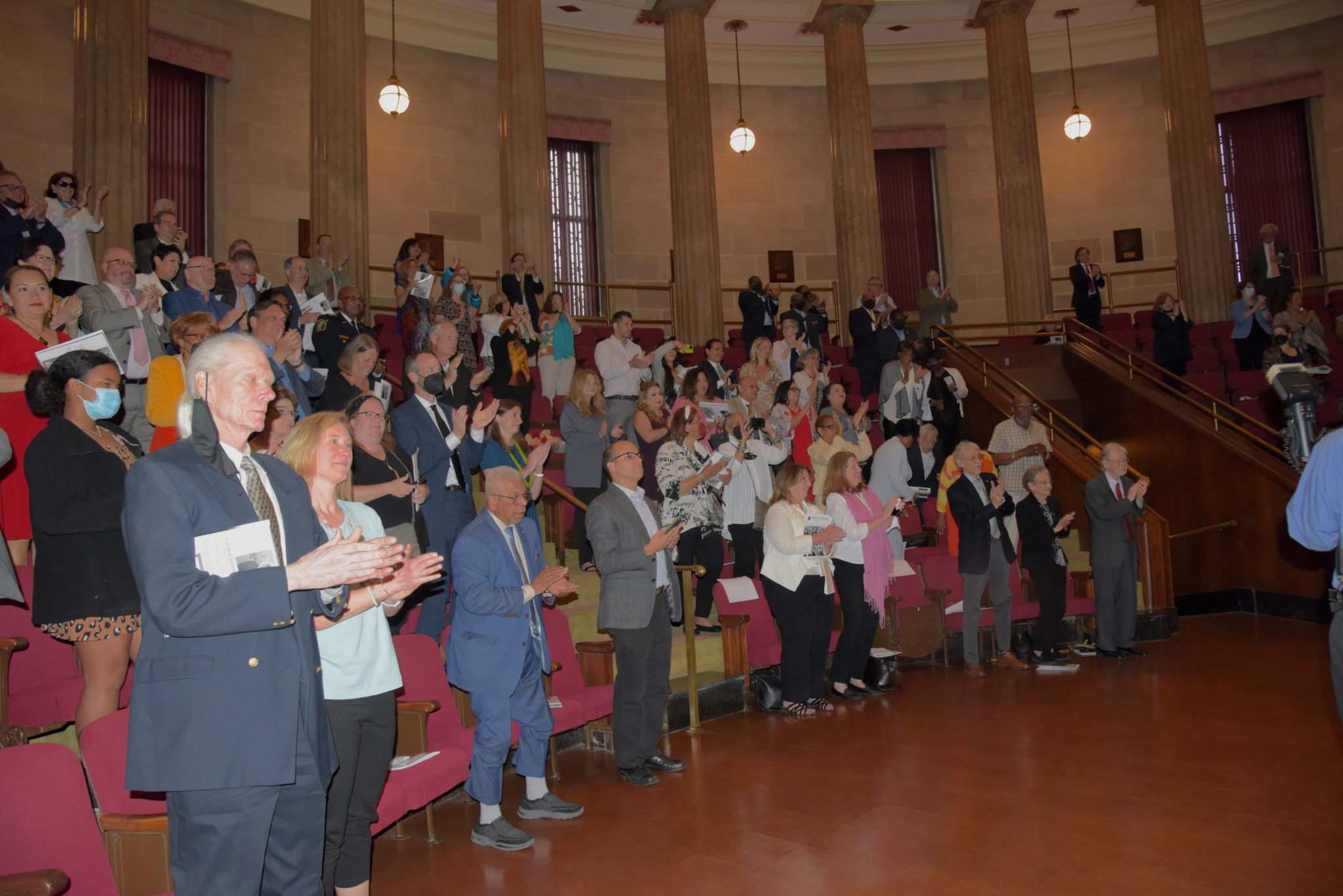 Then followed the presentation of official photographs and copies of the dedication to each Legend, and a standing ovation. The evening concluded downstairs in the great room with a live jazz band and locally catered dinner.
The Living Legends of Alexandria organization stands to represent the notion that wherever you are from, you can do good where you are, and you can leave a lasting impact.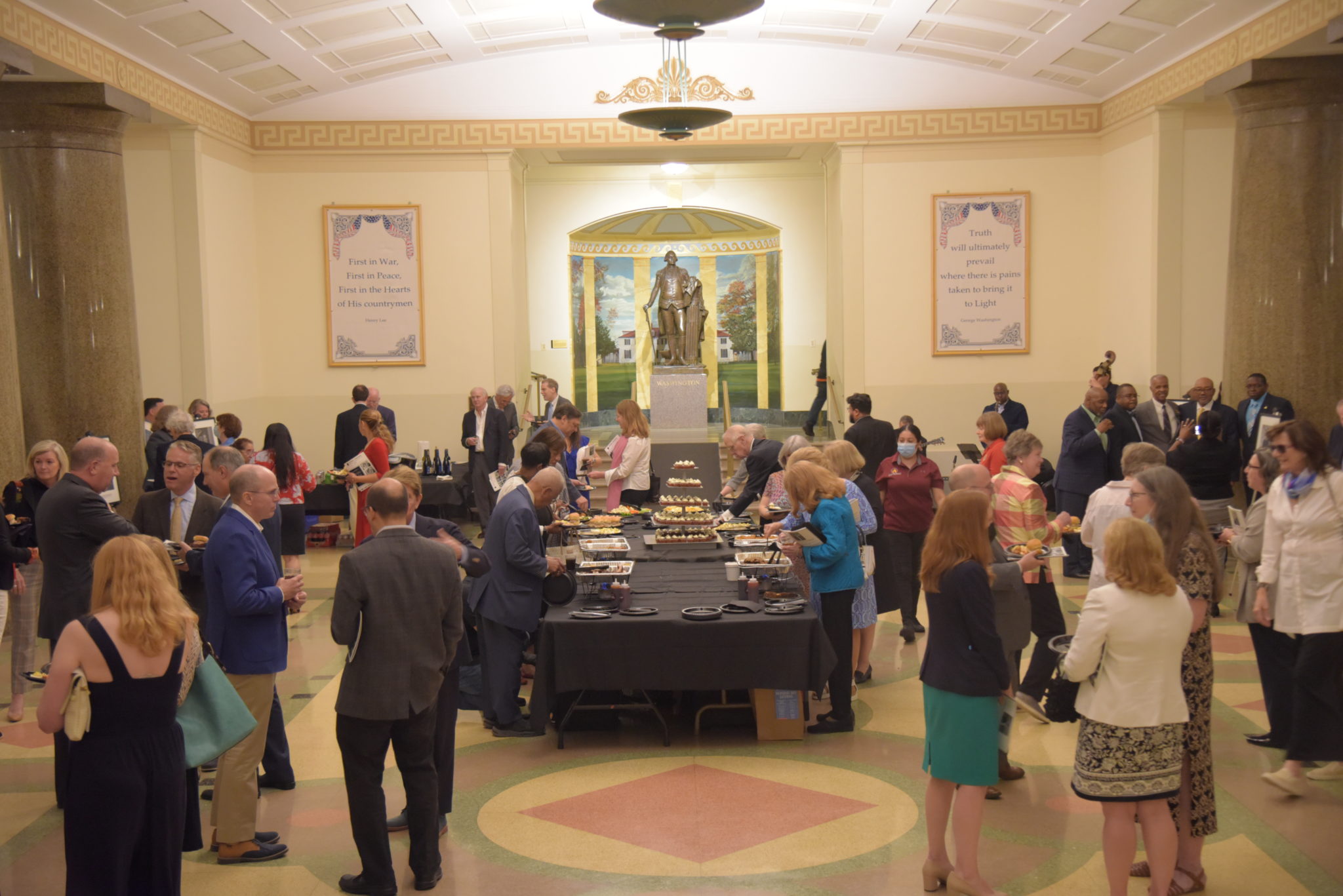 For more information on all Living Legends of Alexandria, visit, alexandrialegends.org.
LATEST: Freedom House Museum in Alexandria to Reopen with Powerful New Exhibits