School News
Alexandria Schools Awarded $2.3 Million for New Electric School Buses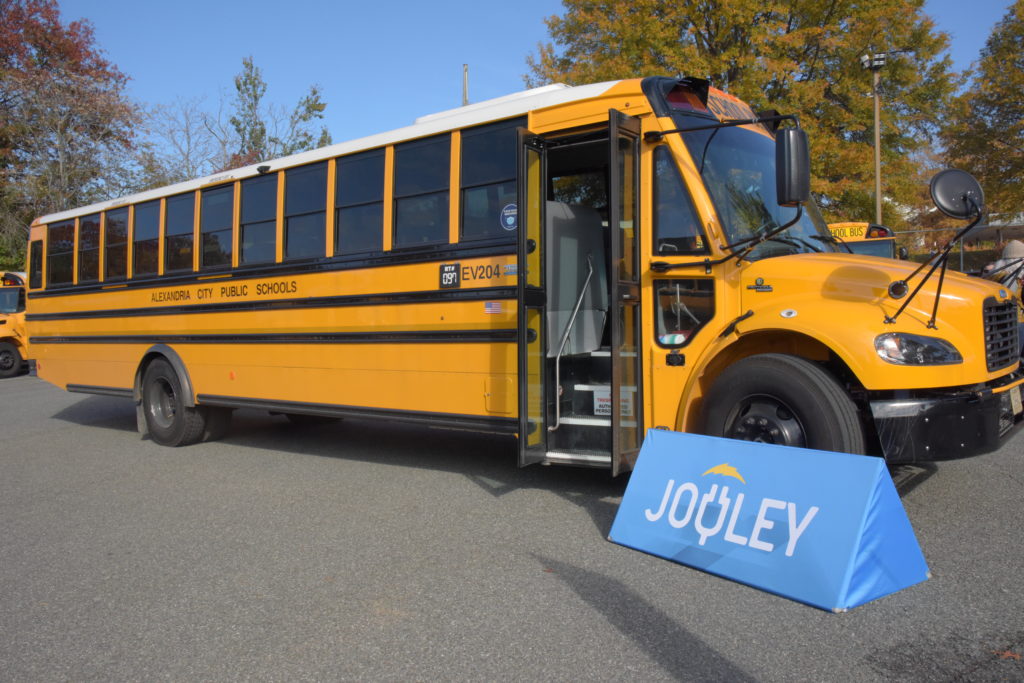 ALEXANDRIA, VA – Alexandria City Public Schools (ACPS) has been awarded a $2,325,000 grant by the Virginia Department of Environmental Quality. The amount permits the school system to purchase 10 new electric school buses. Five others, which debuted last year, are already in service.  The award also allows for an expansion of charging stations by Dominion Energy Electric School Bus Program.
"Replacing diesel school buses with new electric buses will benefit our students' health by reducing their exposure to air pollution, as each electric school bus prevents 291 tons of pollution," said Scott Merriman, ACPS Director of Pupil Transportation and Fleet Management. "These new buses will also save our school division thousands of dollars in diesel fuel costs and reduce our dependence on fossil fuel."
The new buses will be delivered in early 2023 and will position ACPS as having the largest percentage of clean energy school buses among the Northern Virginia school divisions.
"I want to congratulate the ACPS Facilities & Operations Department, specifically the Office of Pupil Transportation and Fleet Management, for all of their hard work to bring electric buses to our school division," Superintendent Dr. Gregory Hutchings Jr. said. "ACPS is always interested in environmentally-friendly technology, and these new electric buses are energy-efficient, cost-effective and reflect our school division's dedication to sustainability,"
Replacing one diesel bus with one electric bus is the equivalent of removing 5.2 cars from the road each year. They are also safe and cost-effective. For example, each bus is equipped with three-point lap-and-shoulder seat belts and produces less noise, which allows for better communication between drivers and students. They are also 60% less expensive to operate and maintain, meaning that more funding can go to student needs.
Since the first buses arrived last November, charging stations have powered more than 55,000 kilowatts, which converts to over $8,000 in diesel fuel cost savings.
Grant funding is derived from Virginia's $93.6 million allocation to the Volkswagen Environmental Mitigation Trust, which supports initiatives to reduce air pollution.
Donate Blood and You Could Win a Trip To Graceland