Alexandria History
Historic Alexandria: Looking at the Events of D-Day
Up close and behind the scenes!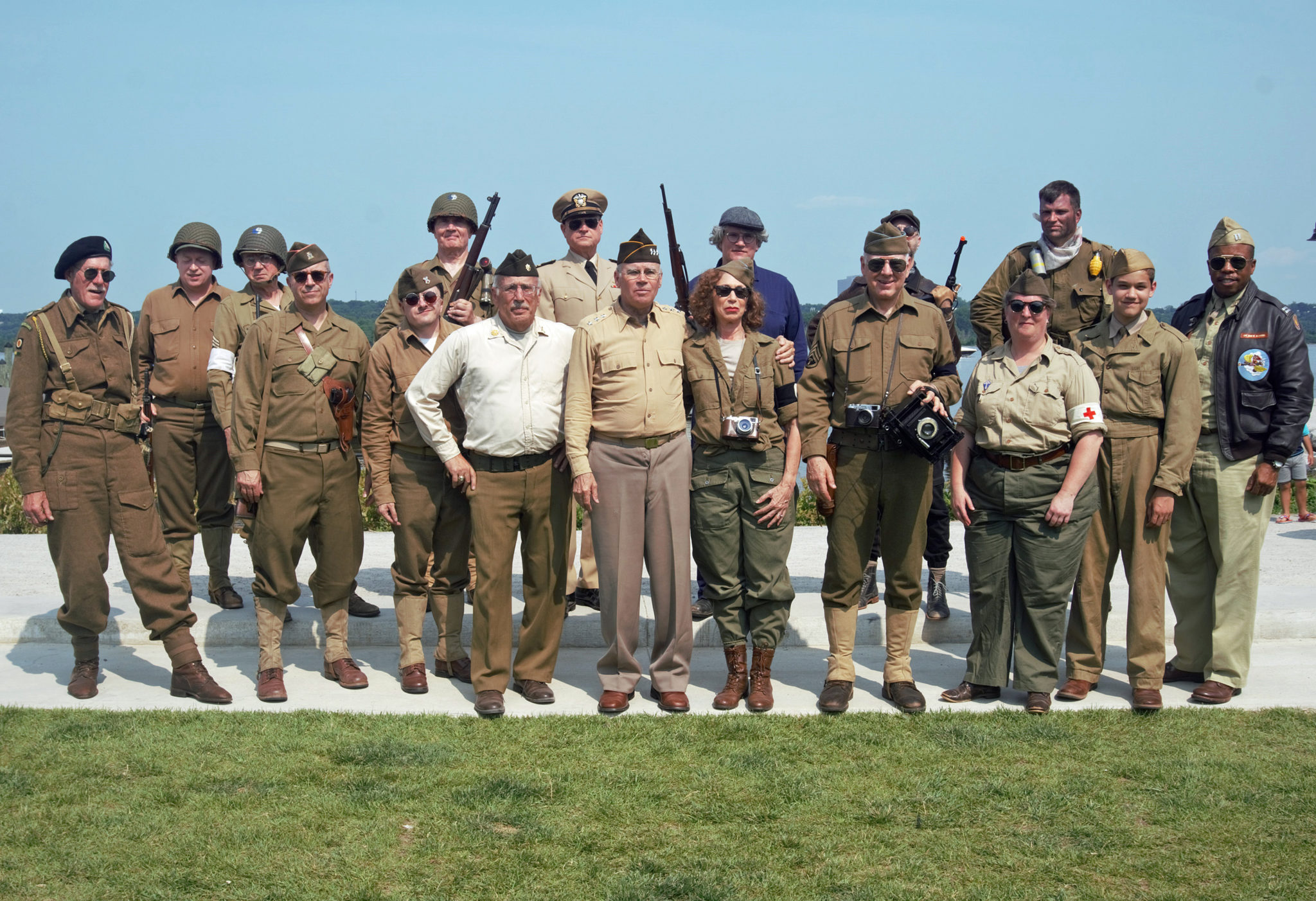 By Laura Withers
Alexandria, VA – While online events have kept the Alexandria-Caen Sister City Committee (ACSCC) connected to fellow city residents and French compatriots for the past couple of years, the committee is thrilled to be hosting live events again, including a lecture and commemoration of the 78th Anniversary of D-Day.
D-Day has always been special for Alexandria, as our sister city Caen played host to the allied troop landings on the French coast on June 6, 1944. Each year, the day presents an opportunity to appreciate the partnership among nations that significantly contributed to ending World War II and subsequent peacetime prosperity.
The ACSCC will host two community events in honor of D-Day: A lecture on Thursday, June 2 at 7 pm at the Alexandria History Museum at The Lyceum and a commemorative ceremony on Saturday, June 4 at 3–6 pm at the Alexandria City Hall & Market Square.
Dr. Kim Holien will present a behind-the-scenes look in "Patton & Rommel: The Missing Generals of D-Day." Dr. Holien was a professional historian with the U.S. Army for 34 years, receiving commendations from the late John Marsh, Secretary of the Army, and President Ronald Reagan. He is the recipient of the 2008 Joseph L. Harsh History Award from the Northern Virginia Association of Historians and the co-recipient of the 2016 T. Michael Miller Alexandria History Award from the Alexandria Historical Society. His father served as an Army medical officer during WWII and cared for many D-Day wounded on their return to England. He later served on President Eisenhower's medical staff.
The commemorative ceremony on June 4 will bring special guests to Market Square for the first time in person since 2019. Events will feature WWII reenactors and displays, a 1940s jazz band and swing dancing, the U.S. Army Fife and Drum Corps, a French market, and children's activities.
The committee is honored to once again host community members in person to reconnect with old friends and new. The commemorative ceremony is free to attend.
The Alexandria History Museum at The Lyceum is located at 201 South Washington Street. Tickets for the lecture are $10 for virtual attendance and $15 for in-person attendance and can be bought at AlexandriaVA.gov/Shop.
Information about both events and the ACSCC is available at facebook.com/AlexCaenSisterCities/. We hope to see you there!
Laura Withers is a member of the Alexandria-Caen Sister City Committee and a resident of Seminary Hill.
ICYMI: Freedom House Museum in Alexandria To Reopen With Powerful New Exhibits