Arts
Princess Diana Brought Back to Life in Tysons Corner Photo Exhibit
Open through end of the summer.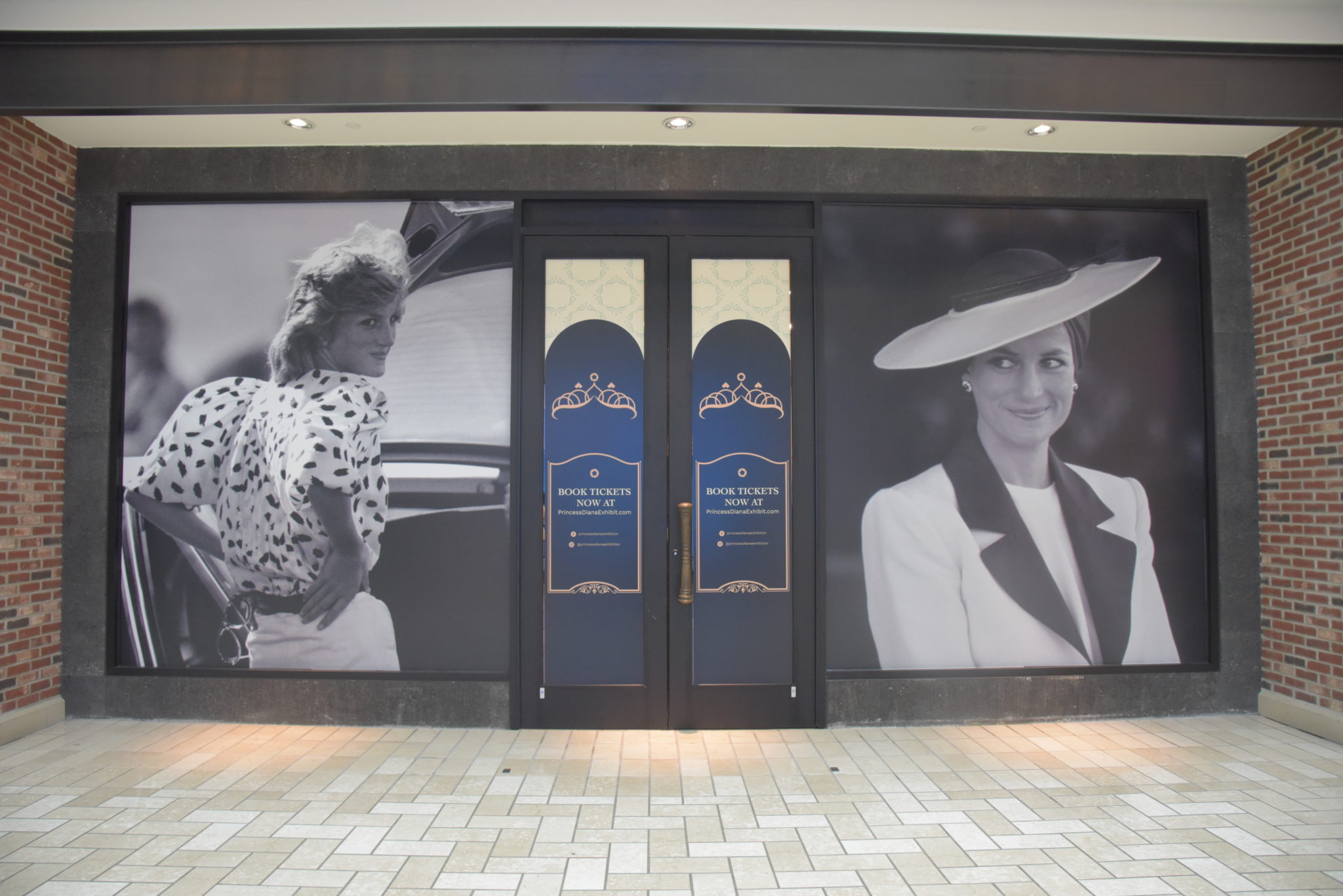 TYSONS, VA–Princess Diana has been brought back to life in a walk-through documentary photo exhibit at the Tysons Corner Center (1961 Chain Bridge Rd, Tysons, VA). Now through August 28, you can visit princessdianaexhibit.com to book your ticket.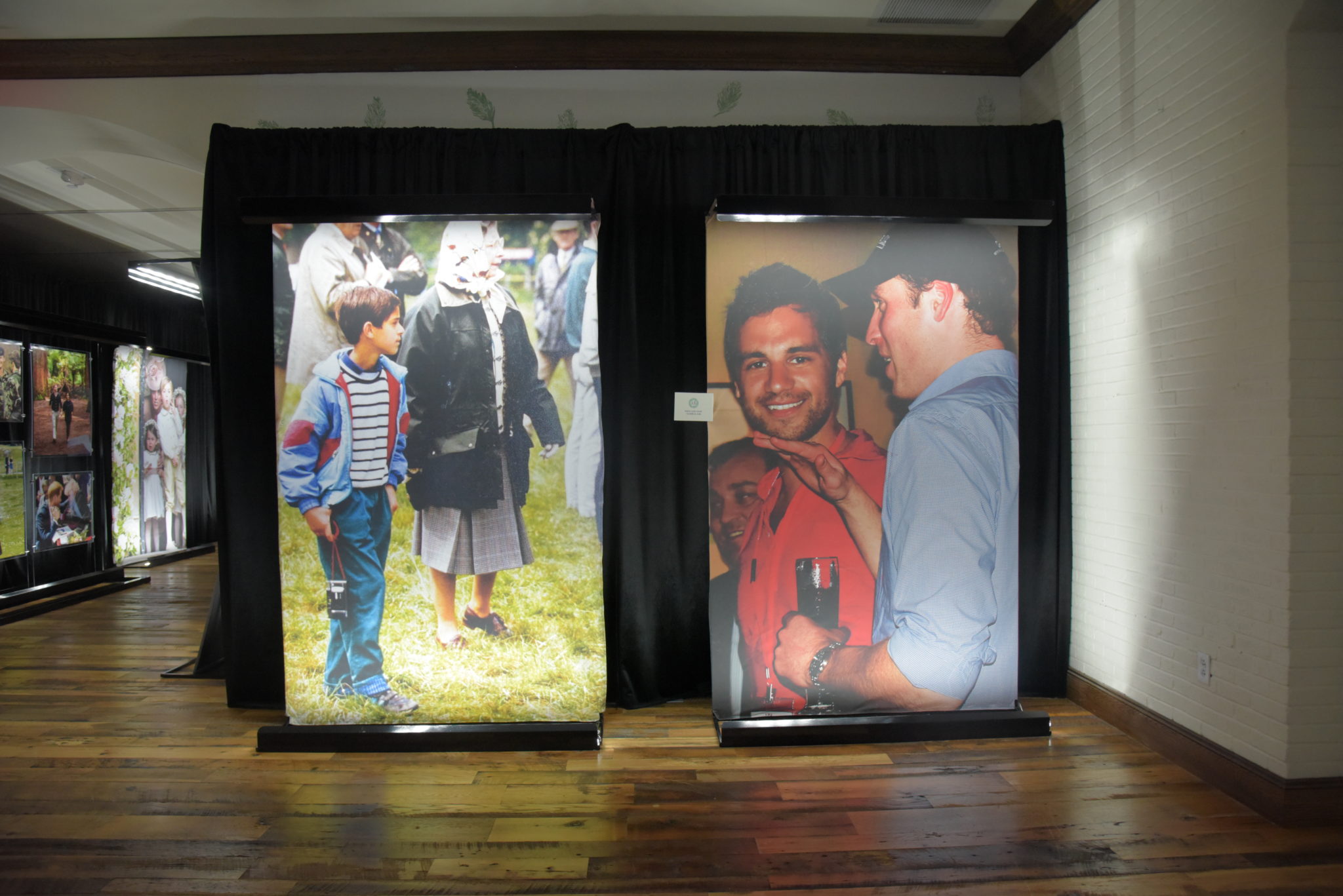 Curator Clifton (Cliff) Skelliter and the official Royal Family Photographers—Anwar Hussein and his two sons, Samir (Sam) and Zak—spent over a year bringing together 145 photos of the royal family, each accompanied by voice narration from the photographers themselves.
For years, the company Sunshine Exhibits, knew they wanted to do something on Princess Diana. But what would it be, and who would design it? In mid-2021, the company brought in Skelliter, who has spent his career developing brands and curating events for businesses. However, this is his first completely curated photo exhibit.
"This has changed the track of my future I think," said Skelliter. "I always knew I wanted to create experiences… but to me this is the [pinnacle], the highest level in my opinion of experiential creativity. I think you could be in your home and watch a movie, read a book, but this is a different way to consume content. This, to me, is like a sacred experience, a beautiful thing, and it has exceeded my expectations."
Displayed across six adjoining rooms on the main floor of the mall, the photos exhibit Diana's life as if it were – as the name suggests – a documentary. Each room showcases one episode of the lives of the photographers, the royal family, and Diana herself, symmetrically.
Symmetry is the encompassing theme of the exhibit. As Skelliter explained: "I'm a story teller, I love hearing a good story and I love telling a good story, and a good story needs a solid through-line. What is the singular thing that glues this all together? Symmetry. That gave me a guiding light for connecting everything together."
The exhibit begins with Anwar Hussein with his sons and Diana with her sons. Hussein is the longest-serving royal photographer in history. He began his work roughly two decades before Diana joined the family. Today, his two sons, Sam and Zak, have followed in his footsteps,  documenting the royals in pictures.
Photography requires an ability to both recognize and instigate moments of intimacy. And one can imagine that after roughly five decades of following in close quarters, Hussein has acquired some intimate and interesting stories about the royal family. When Skelliter first thought of the idea of symmetry as the exhibit theme, he knew he had to incorporate not only Hussein's photos but his family as well.
Room 1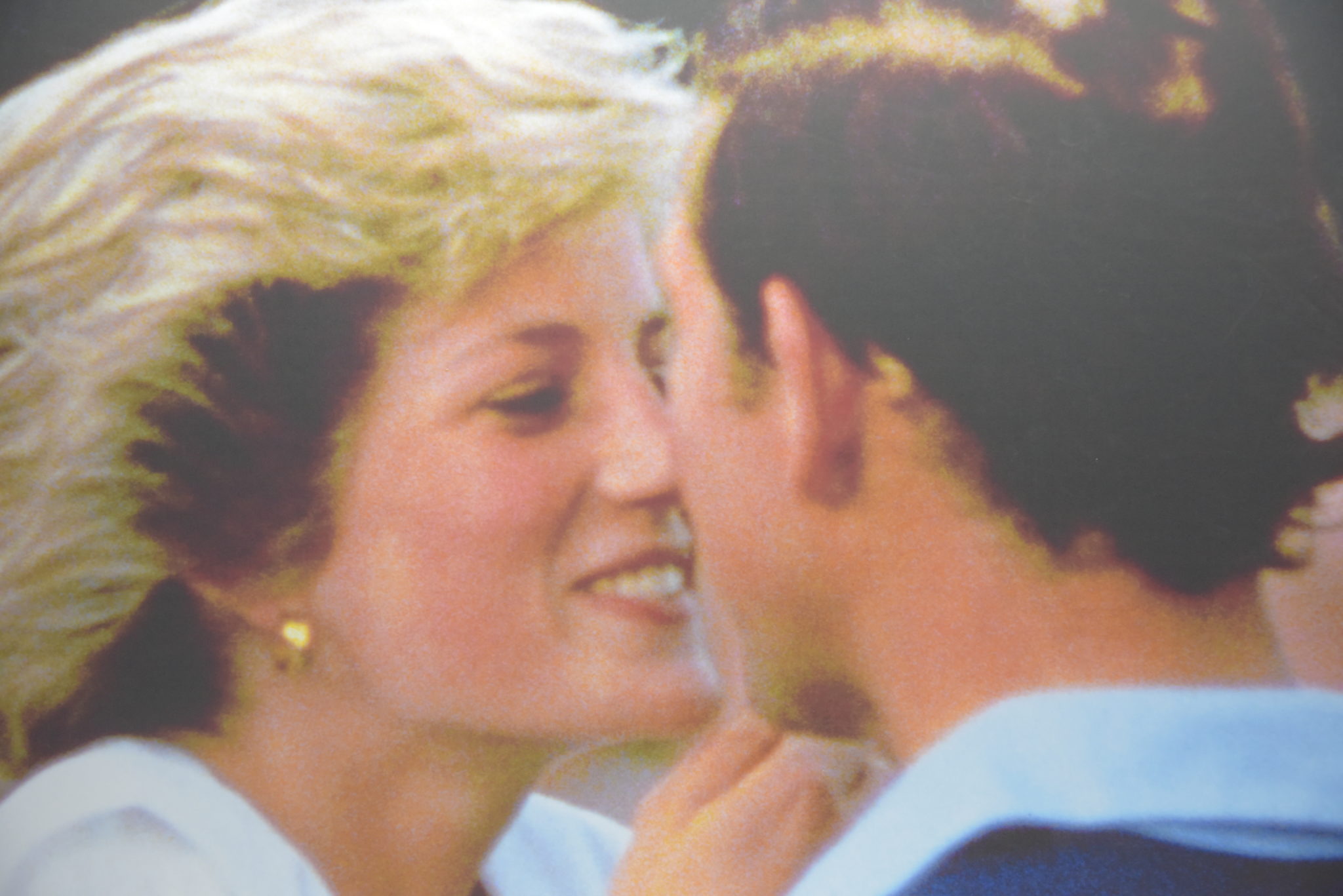 We begin with an introduction to the photographers, Hussein and his sons. Then we see smiling photos of Diana, Charles, Kate, and other members of the royal family simply enjoying their lives.
Room 2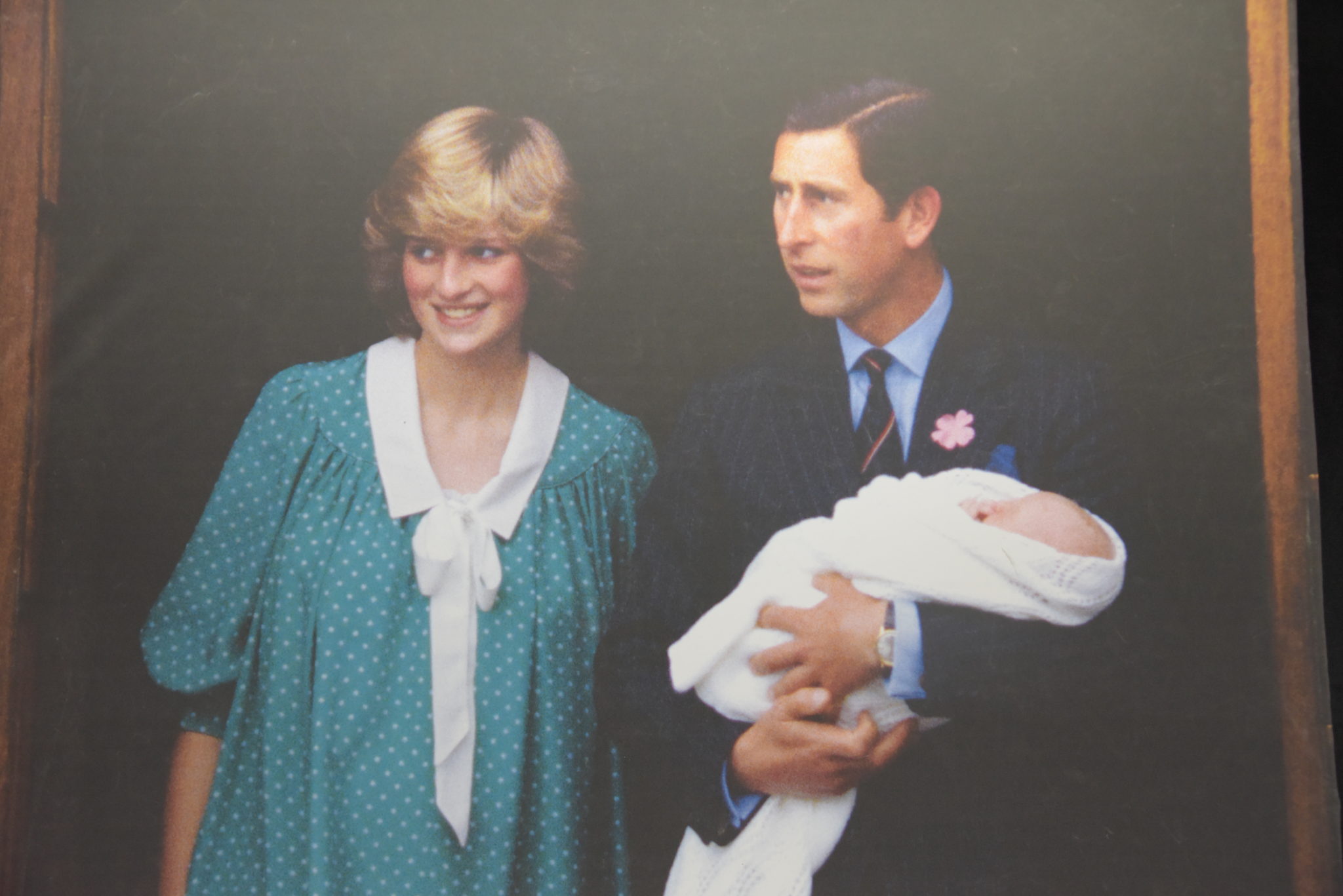 The display moves forward, showcasing the evolution of its subjects. We see Diana looking up to the sky in contemplation, perhaps after she accepted Charles' proposal; we see her pregnant with her first and then second child. These moments are juxtaposed with Diana's first son, William, with his own first son, and then Anwar's sons. Once again, smiles abound within each frame as lives are created and legacies continued.
Room 3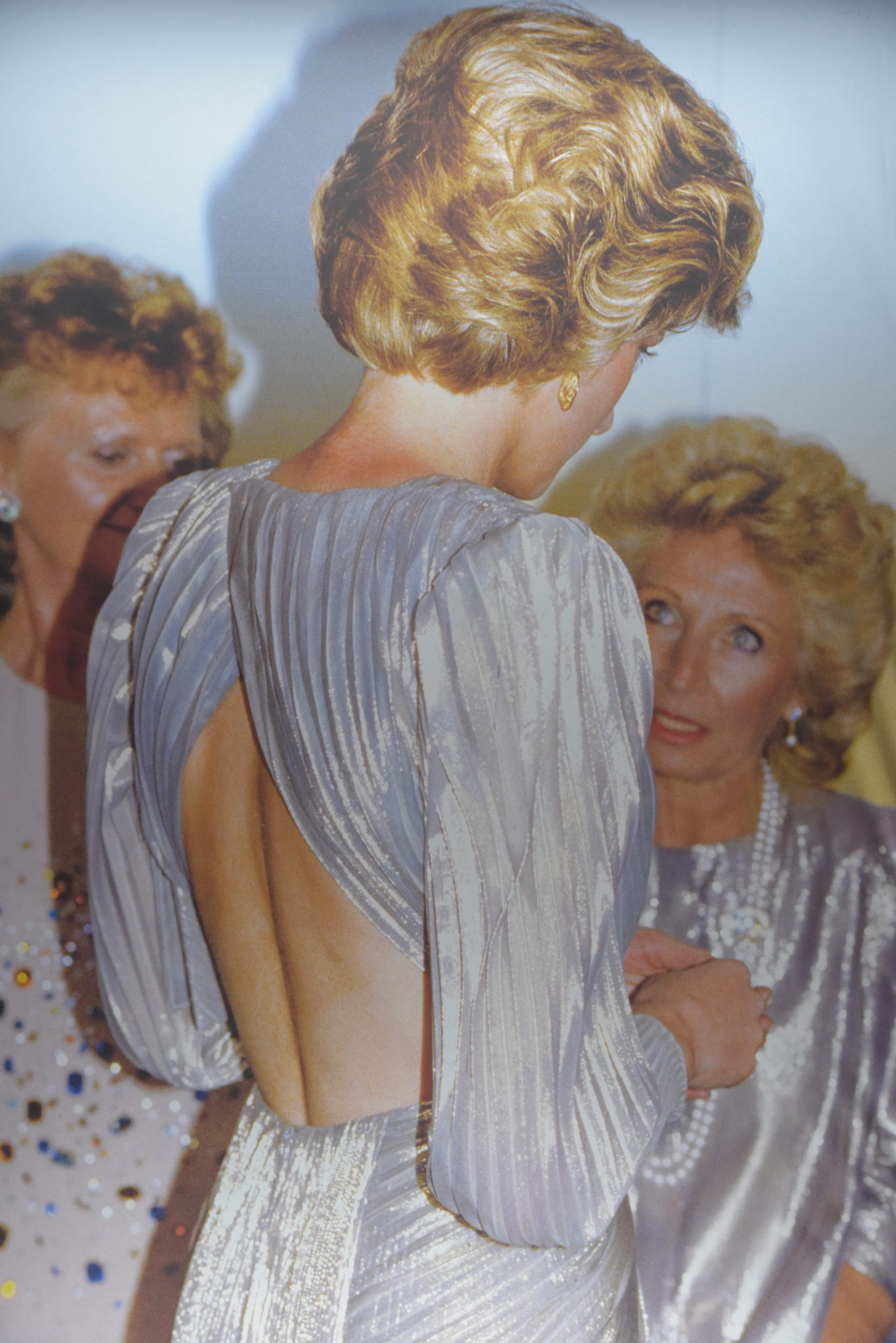 Diana and fashion are practically synonymous, so of course the next room is all about style. Many of Diana's dresses are now timeless icons, and you will probably recognize many of them in the exhibit. It is hard to miss her famous wedding dress, her hats, and her many backless numbers. Also featured are Kate's and Megan's little black dresses. But what you might not expect to see is Diana in moments of comfort, leisure, and sport. She was also known for her ski suits and bike shorts.
Room 4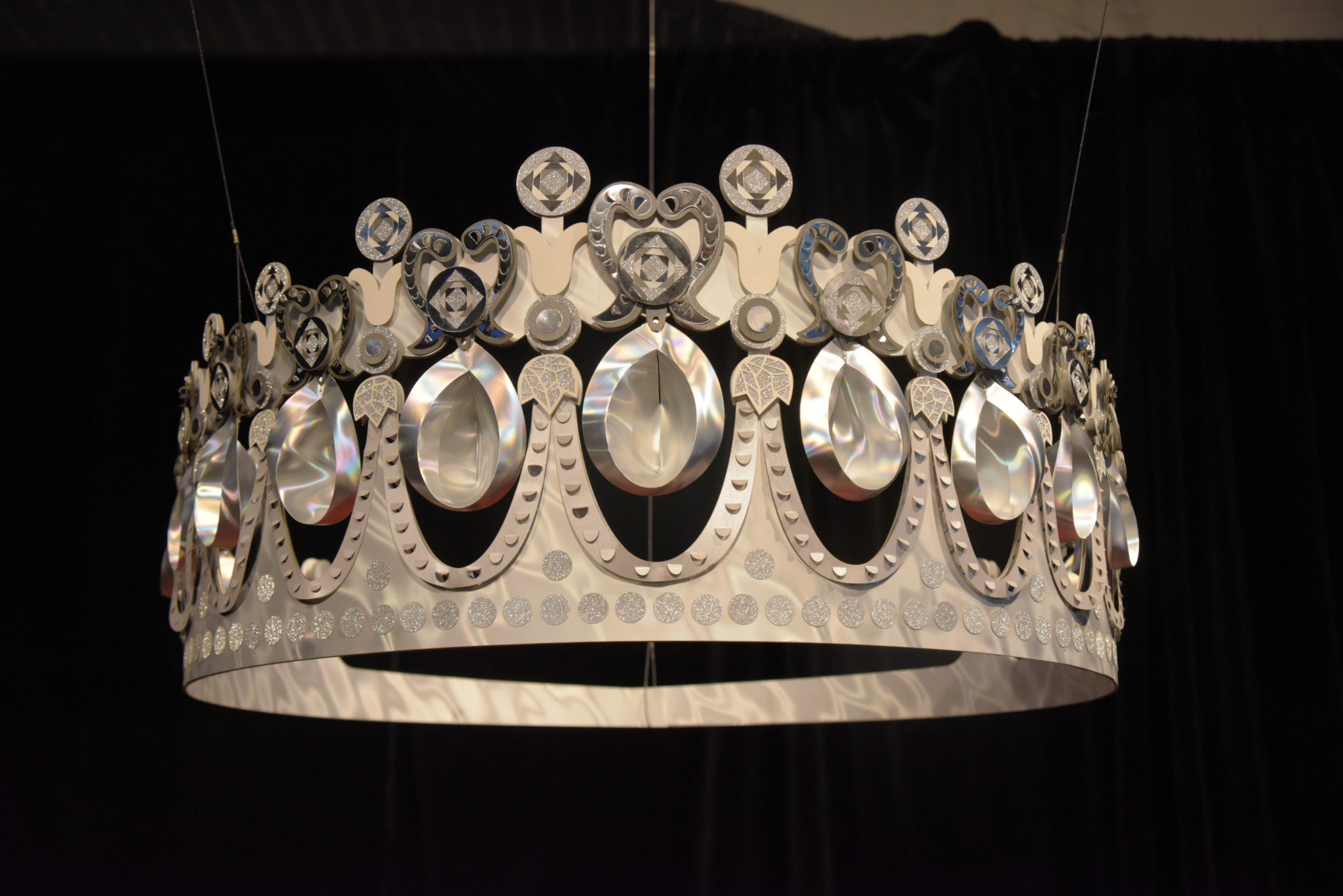 Did I mention her hats? The next room is filled with paper-likenesses so real you'd think they were actually plucked from Diana's head. The paper portrayals, designed by a paper sculptor from Quebec City, feature Diana's yellow sun hat, a black birdcage topper, and a grandiose replica of her tiara suspended from the ceiling.
Room 5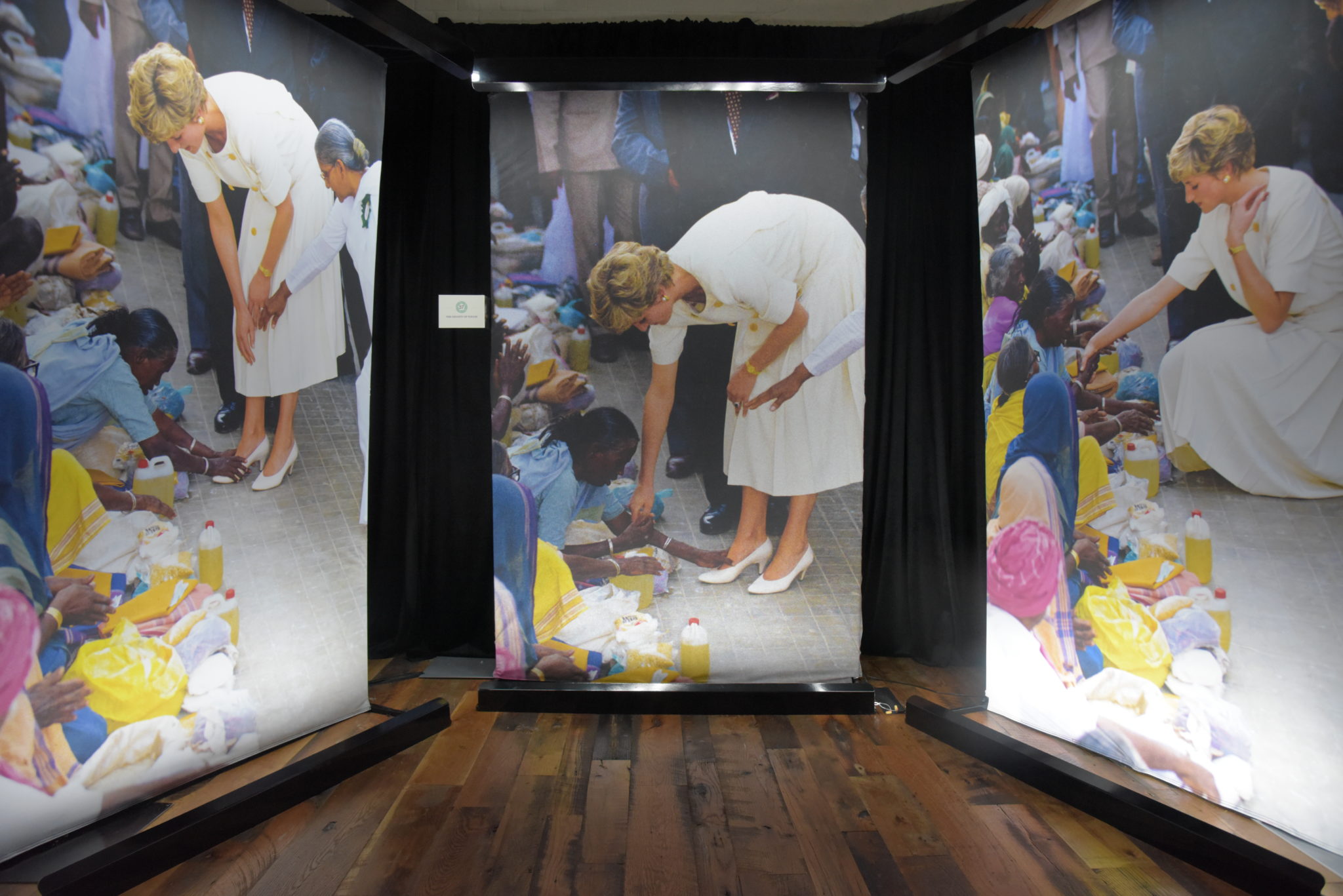 Diana is not just a fashion icon. She is an icon of humanity. Skelliter said: "If it was just fashion alone, we would have remembered her, but she would not have gotten the iconic status she has without the humanitarian aspect. The small gestures—touching a hand or giving a hug, shaking an aides patient's hand—at times of crisis, that is what made her the people's princess."
This room is filled with her most heartfelt and touching moments as both a princess and a person.
Room 6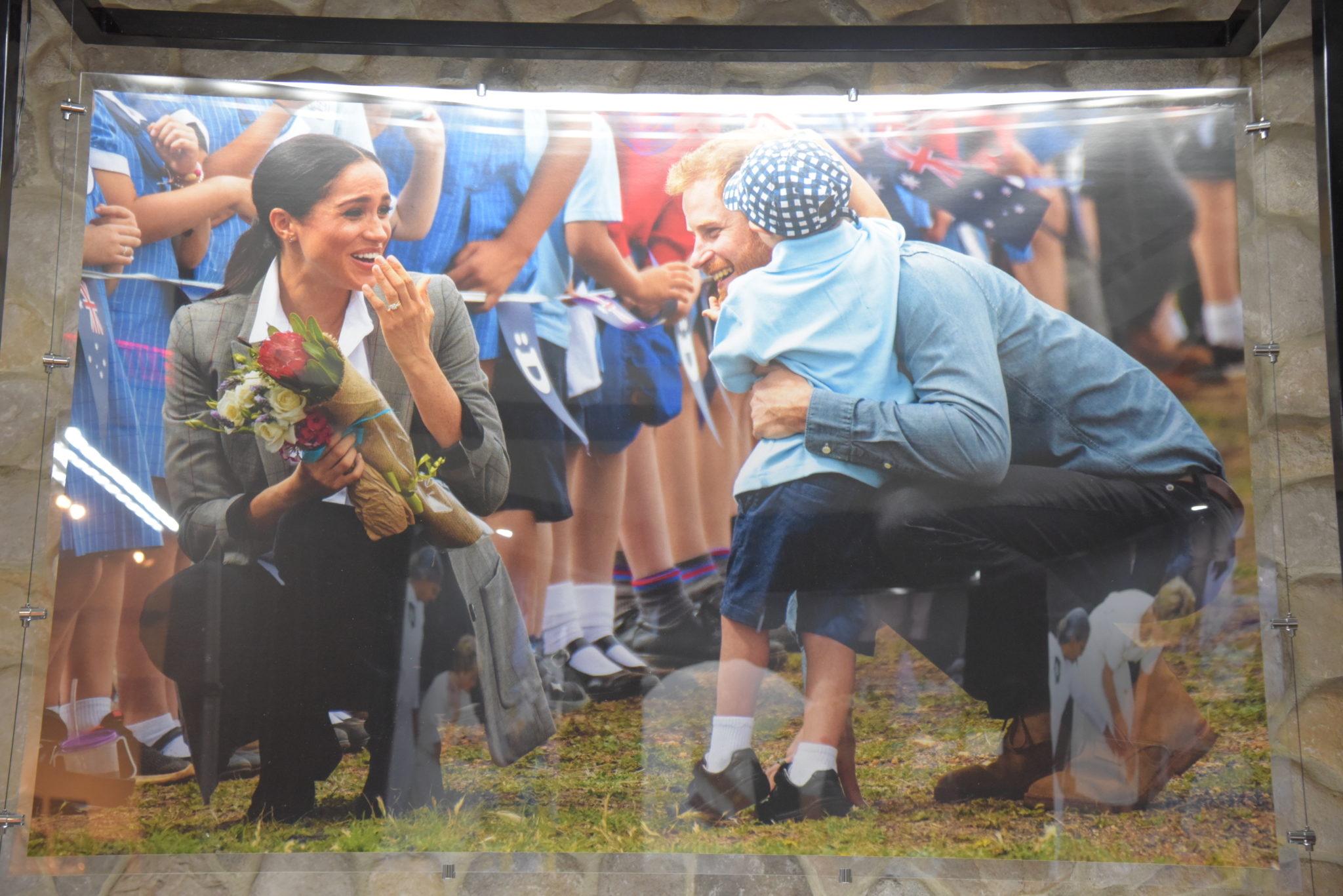 Diana's life culminated in something spectacular, and although it ended tragically, we are left primarily with those spectacular thoughts. Diana's character was so powerful that even today's royals emulate her in how they carry themselves and interact with the public. One of those moments was captured on camera in Australia, when Megan and Harry traveled to a town ravaged by drought and heat.  As soon as they stepped off the plane, the skies opened up and it began to pour. Just then, a little boy ran up to Harry, who, along with Megan, squatted down to greet him. The boy then reached for Harry's hair in curiosity; he had never seen a redhead before. Megan watched nearby in amusement.
Room 7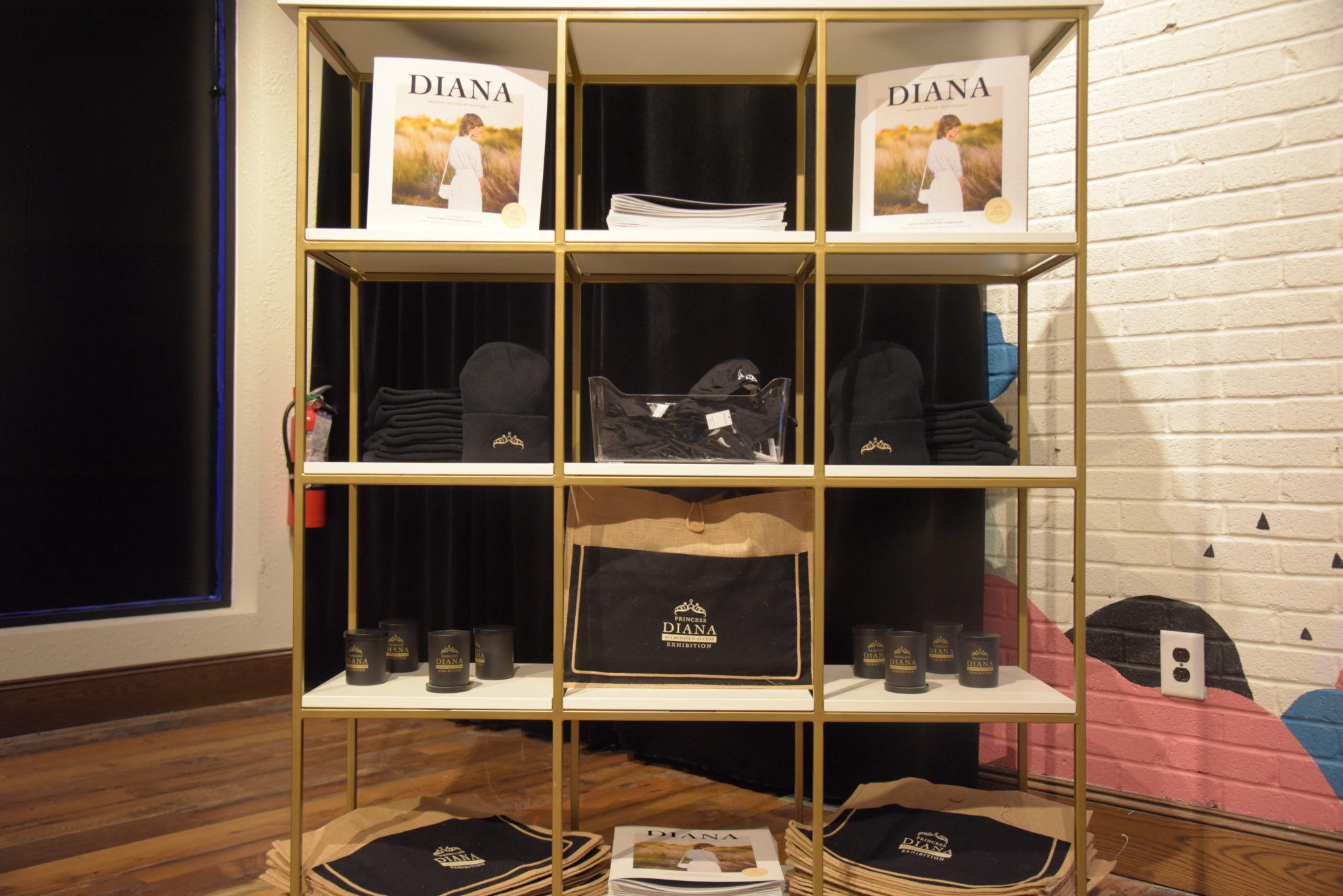 The exhibit concludes with a gift shop, where visitors can take a token of Diana home with them, such as a silhouette t-shirt, a coffee mug, or a tiny tiara. They can also be part of the exhibit themselves, with their own photo taken in the seven-foot-tall photo frame.
Although these photos are just a sampling of the legacy Diana left behind, they are a powerful portrayal of the wonders of family—royal or not.
Prior to this exhibit, Skelliter debuted three other Princess Diana Exhibits across the country: L.A., Toronto, and Chicago. The Tysons exhibit is the last open to the public, so reserve your tickets at princessdianaexhibit.com while you still can.
While Skelliter is enjoying this experience, he is also looking forward to future creative endeavors. And yes, he certainly plans to return to the DMV.
"I am working on a bunch of other things," he said. "Nothing I can talk about today, but there are some really cool things. This [exhibit] has opened a lot of opportunities [to address] things people weren't paying attention to before."
RELATED: Alexandria's Art League Presents a Trio of June Exhibits
Full Photo Gallery Below