Life Style
The Amazing Benefits of Custom Wedding Rings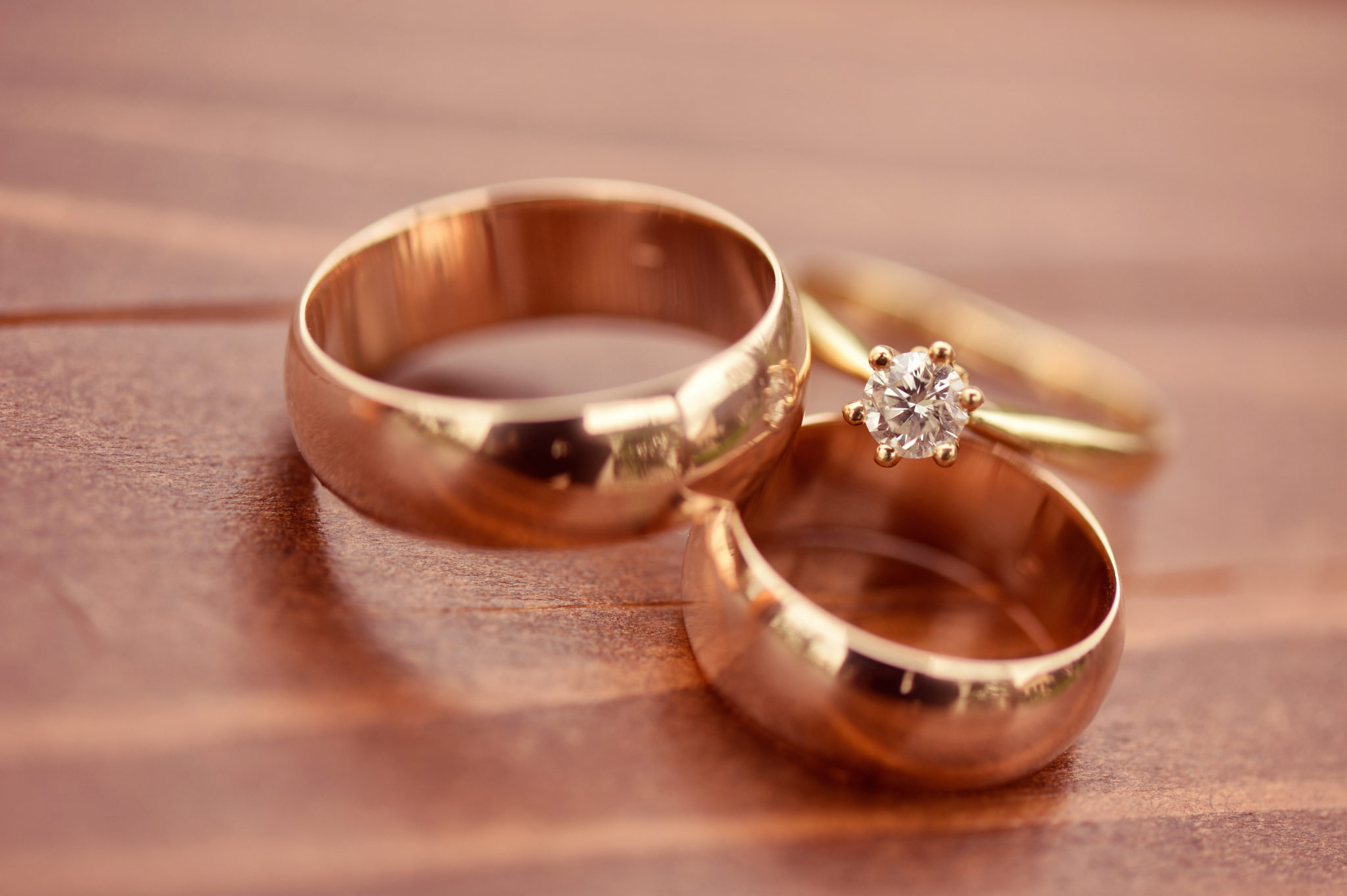 Wedding bells ringing? Let us help you out with choosing a wedding ring that dreams are made of! But wait, there can't possibly one-size-fits-all ring, can there?  You're right.
Your wedding will be as special as your relationship, and the day will be one that you both cherish dearly. To commemorate the unique union of two unique people, why not opt for a custom wedding ring? Processes differ but a custom ring means that your very special ring would start from a hand-drawn sketch and each element would be considered, engineered, hand-selected, and cast just for your one-of-a-kind ring.
When it comes to finding the perfect rings for you and your partner, it's worth considering these options to ensure you get a special piece of jewelry that you can treasure always. Imagine making the occasion even more perfect with wedding rings that are designed with the couple's distinct love story in mind.
Some of the best wedding rings are the ones that make your day extra special and that feel like you and a custom wedding ring would be a sentimental way to make your jewelry choices a little more special.
Without further ado, let's dive into the basics and benefits of custom wedding rings.
6 Amazing Benefits of Custom Wedding Rings
Can Go the Traditional Route
A traditional wedding set is for the nuptial couple, and usually includes three rings – a groom's wedding band, a bride's wedding band plus her engagement ring. Wedding sets are designed in many shapes and sizes, and lately, there's been a major trend toward custom-designed ring sets. With the customization of these wedding rings, couples agree that there is something traditional yet timeless about the trio of rings; as a bonus, they are all bought together and feel as well-matched as the wedding couple.
Get what you want, how you want it
There are hundreds of different styles of wedding rings for sale, which can make finding the perfect ring rather difficult. Maybe you like the style of one ring but wish it was in a different metal. Or maybe you prefer the gems on one ring but want it in another ring size.
Custom rings also allow you to tailor your design or even create rings that match or appear similar. If you're shopping with your future spouse, custom options are also great as you can both ensure you get a piece that you enjoy. This helps remove the guesswork and stress that can come from trying to find the perfect ring all on your own!
Affordable
While custom rings may sound more expensive, they can give you more control over how much you spend. By telling your jeweler your price range, they will be able to create options that are within those limits. This can be beneficial, especially if you like a ring that's currently out of your price range. You can incorporate the design that you like into something more affordable, and in turn, create a unique piece that is one of a kind.
Attention to detail
A large benefit of customizing your wedding rings is that it allows you to work out even the tiniest detail that may be important to you and your spouse. Have an engraving in mind? Perhaps some scrollwork? As these rings are designed, even the finest details like scrollwork or engravings will be identically designed among the rings.
High Quality
Having custom wedding rings made also ensures that you're able to use the materials that you want. This helps ensure that you can get the highest quality materials for your price range.
Personalized Story
For some couples, custom-made rings can be even more special than one selected from a jewelry counter. This is because of all the thought and care that can go into crafting it from scratch. By creating custom rings, you can choose the materials and design personally making it even more special overall. While custom jewelry isn't for everyone, it can make for a memorable story to look back on.
Reduce the stress of finding the perfect rings and just make your own! One of a kind, just like your relationship. Consider looking into custom options. The trend of custom rings has been on the rise worldwide and couples love the creative liberties they can take when making them. Zeroing in on the designs, materials, and stones that you have in mind, and collaborating with your jeweler to create a ring that is best for you is sure bring you and your spouse closer.
Not only is it guaranteed to be unique to you, but customization can allow you to create a special piece that you and your partner will keep close forever. Getting a custom wedding ring takes your wedding bands from special to magical. It's what adds that extra touch of sentimentality and whimsy to your special day.
Know that whatever metal, stone, gem shape, or size that you decide on, your proposal will be as special as your relationship and the moment will be one that you both cherish dearly. Each story that you have with your partner can be depicted as you wish on a ring, and it will have its own distinct symbolism and it is up to you to choose what your heart feels is the best choice – You and your partner are sure to lead marvelous married lives whatever you choose!