Nonprofit News
Colombian Foster Child Hopes to Find Forever Home in Alexandria
RSVP now to meet Justin!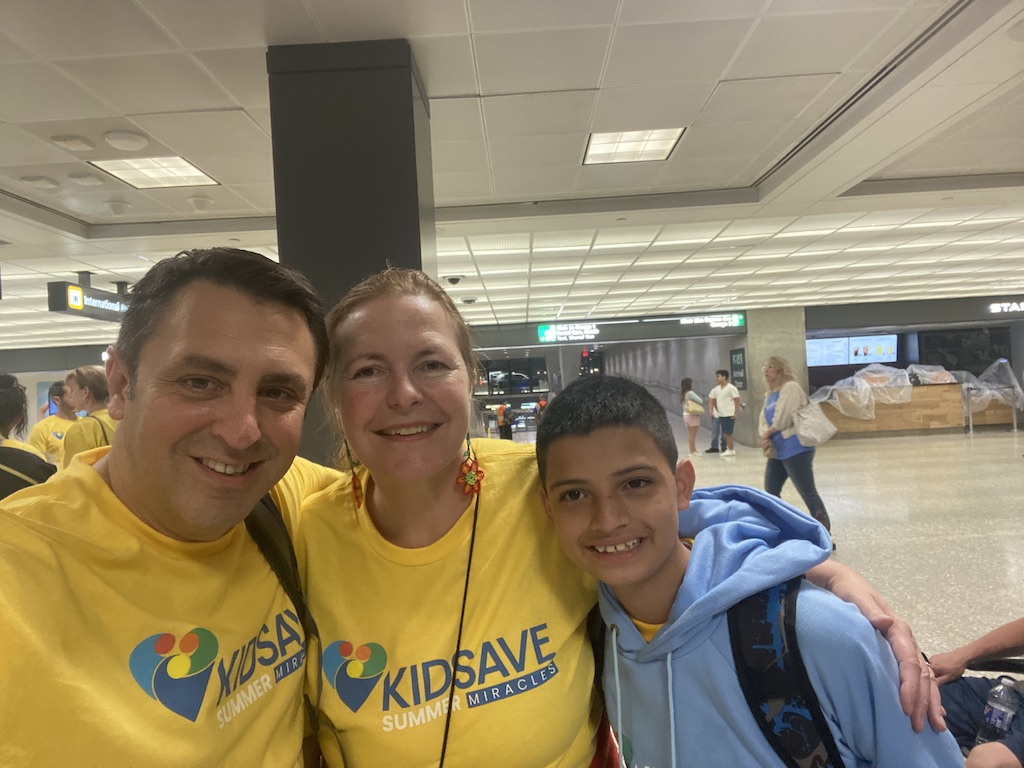 ALEXANDRIA, VA–Local couple Brigitte Miller and Russell Barczyk are hosting Justin, a foster child from Colombia, for the summer in their Alexandria home. Justin, a creative, curious twelve year old, has come to America for 5 weeks as part of Kidsave's advocacy program.
Kidsave is a nonprofit organization that connects foster children ages 10-16 in need with families all over the world. During their 5-week Summer Miracles program, these children get to meet with potential forever families in person. Every summer for 5 weeks, a select number of children are granted to travel to America to meet with potential adoptive families. This is a true treat for these children, most of whom have never traveled before.
Across Kidsave's three major headquarters, in DC, Chicago, and Los Angeles, there are currently 43 foster children from Colombia staying with host parents for the summer, 9 of whom are with families in the greater Alexandria area. Over the 22 years of Kidsave's history, they have an 80% adoption rate for their Summer Miracles children.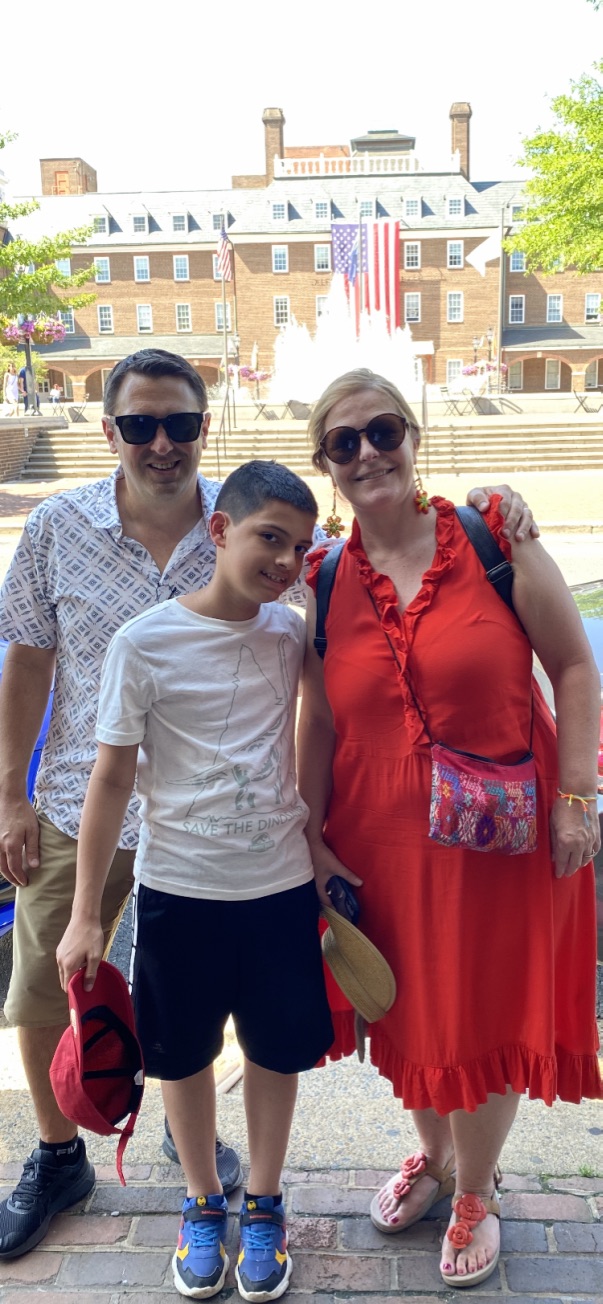 Miller and Barczyk heard about Kidsave a few years ago, and this year, after moving to a larger home, fulfilling a psycho-social evaluation, and passing background checks, were finally able to become a host family.
Miller explains, "This was one way to host a child and get to know yourself and a great kid; that is why we did it."
Their first child, Justin, arrived at their home on July 3 from Colombia, as part of Kidsave's Summer Miracles advocacy program.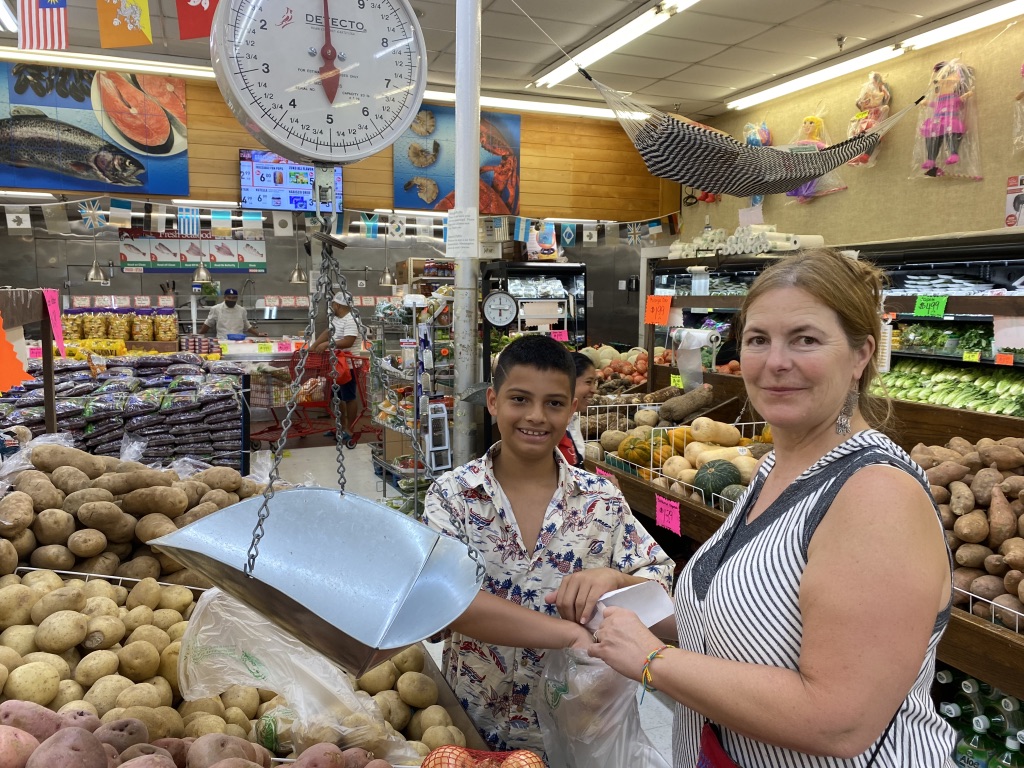 Through the 5 weeks Justin will be with Brigitte and Russell, Kidsave conducts advocacy events every weekend for potential adopters to meet the children. Weekend events look like good-old get-togethers with friends and family. In the past, there have been arts and crafts weekends, a soccer weekend, a movie weekend, and baking weekends.
There are two advocacy weekends left in 2022. In the DMV, they is cooking decorating on July 31 in Chevy Chase, MD; and the Kidsave Olympics on August 6 in Sterling, VA. Local families are welcome to RSVP for these events to meet the children and their host families. To do so, visit kidsave.org/events, and complete the Online Webinar orientation prior to the weekend event of preference. There are four online webinars left, so don't wait!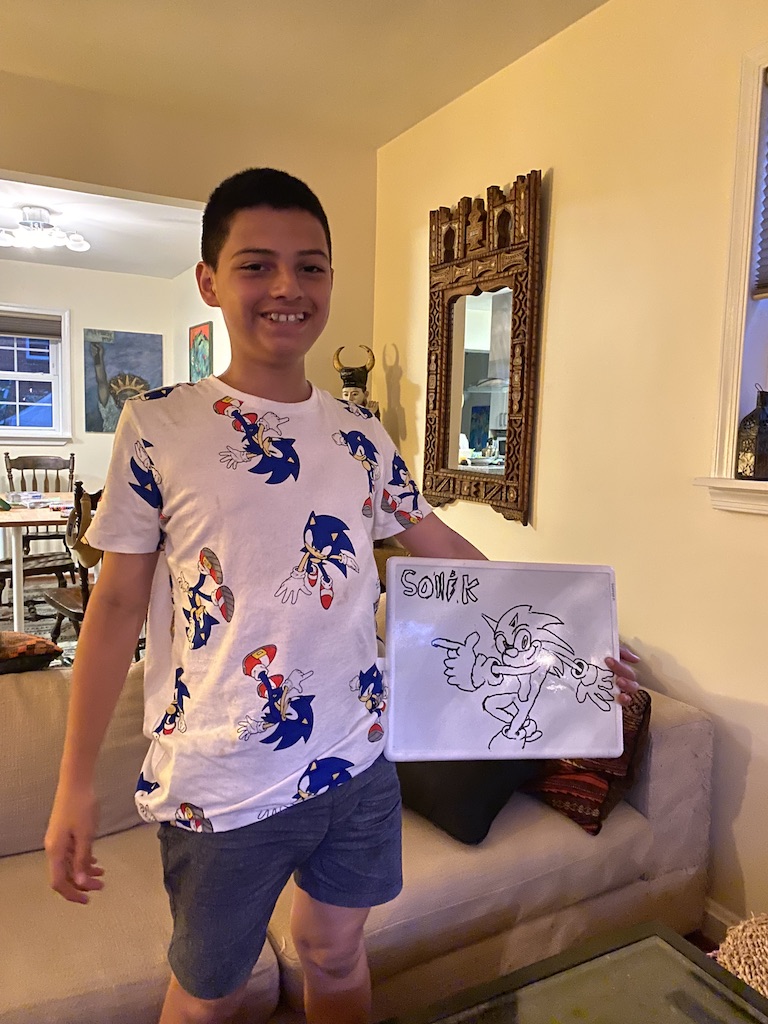 Justin has enjoyed getting to know his fellow Colombian foster children as they live this brand new experience together, but he has more so enjoyed getting to know his American host family and American friends.
"He loves the movies," states Miller.  "He likes Thor and Marvel especially. He is also a great artist," she added, as she revealed a rather impressive freehand rendition of Sonic the Hedgehog. In addition to these hobbies, Brigitte, Russell, and Justin have been able to continually share new things with each other. "He made us Colombian soup the other day, and we listen to Reggaeton music every day," Miller exudes.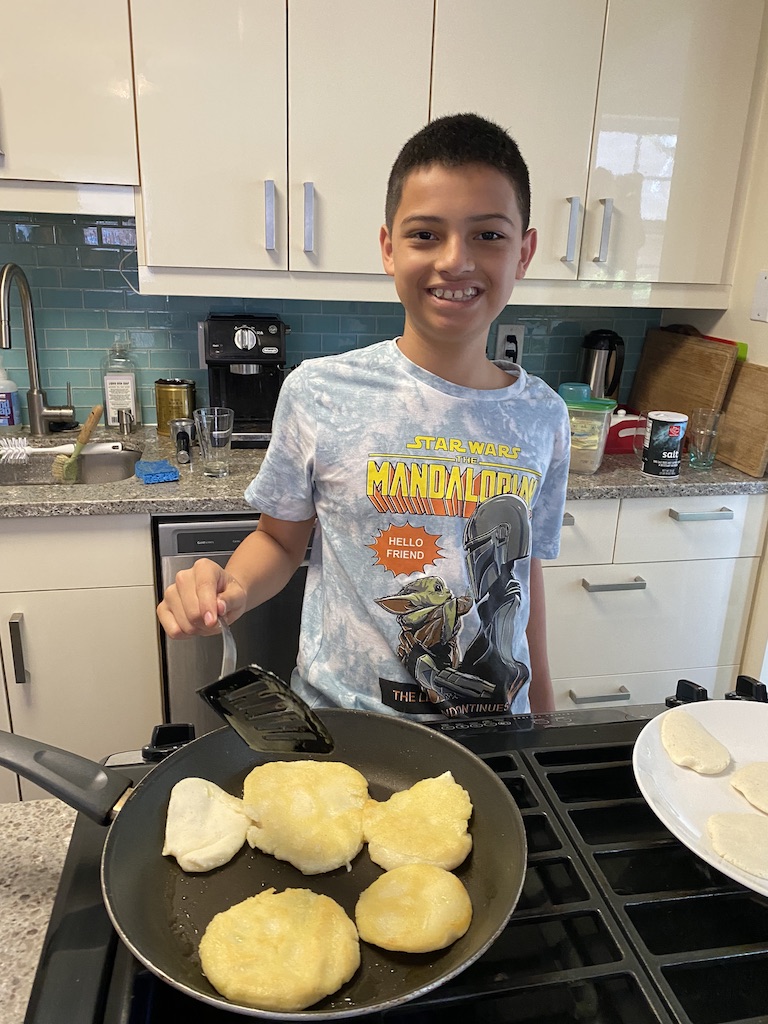 The family did also travel to the ocean; Justin has never been to the ocean before, but he was not particularly in love with it; the sand and the sea is not for everyone.
Justin does like to stay active, however, playing soccer, laser tag, and bowling. "He also went to the Alexandria parks and rec summer camp and he enjoyed meeting American children there," states Miller.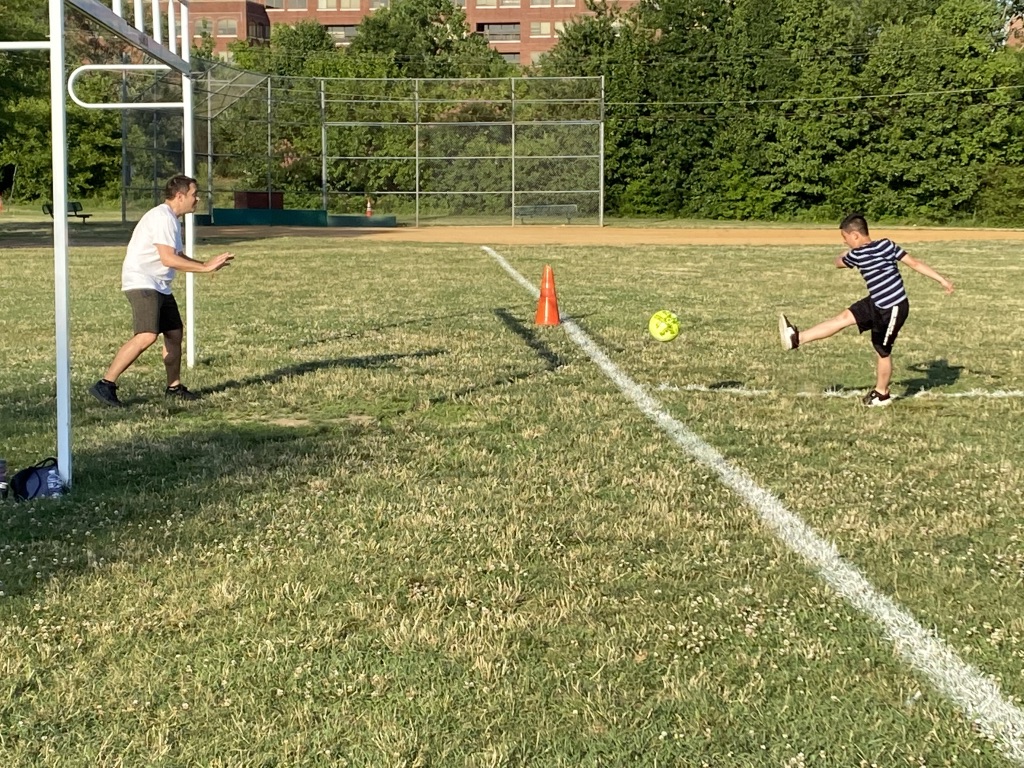 Justin does speak Spanish, but that has not proved a barrier to experiencing all Alexandria has to offer. Russell and Brigitte are fluent in Spanish, but not all host families are; Google Translate is a perfect go-between.
Justin will leave his American family on August 8, so during these last two weeks, he is eager to soak up all the quality time with Brigitte and Russell (and their two cats) as possible, and hopefully meet a forever family.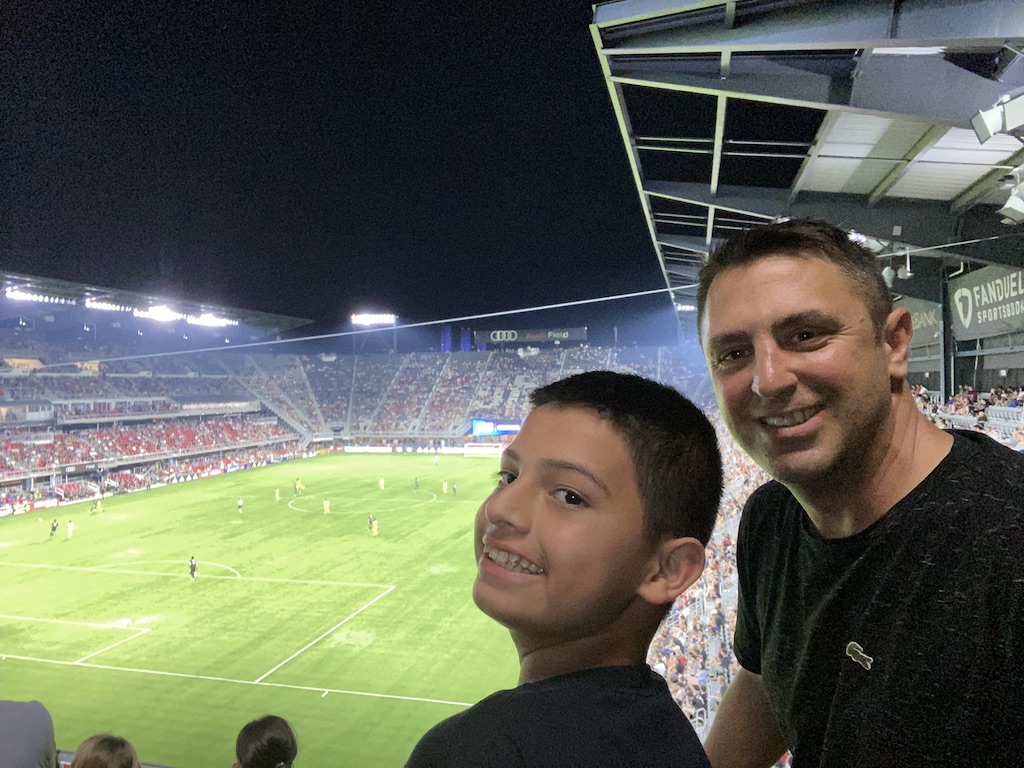 All the Kidsave children will return to Colombia on August 8, and then the adoption processes can begin for any who met their forever families while in America.
For those looking to meet the Summer Miracles children to potentially adopt, visit kidsave.org/events to RSVP. You can also schedule virtual visits with the other program children across the country.
Justin will miss his Alexandria family when he returns Colombia, but perhaps he will one day make it back to Alexandria, this time with a forever family.
SEE ALSO: OPINION: Thoughts for the Torpedo Factory Stakeholder Task Force