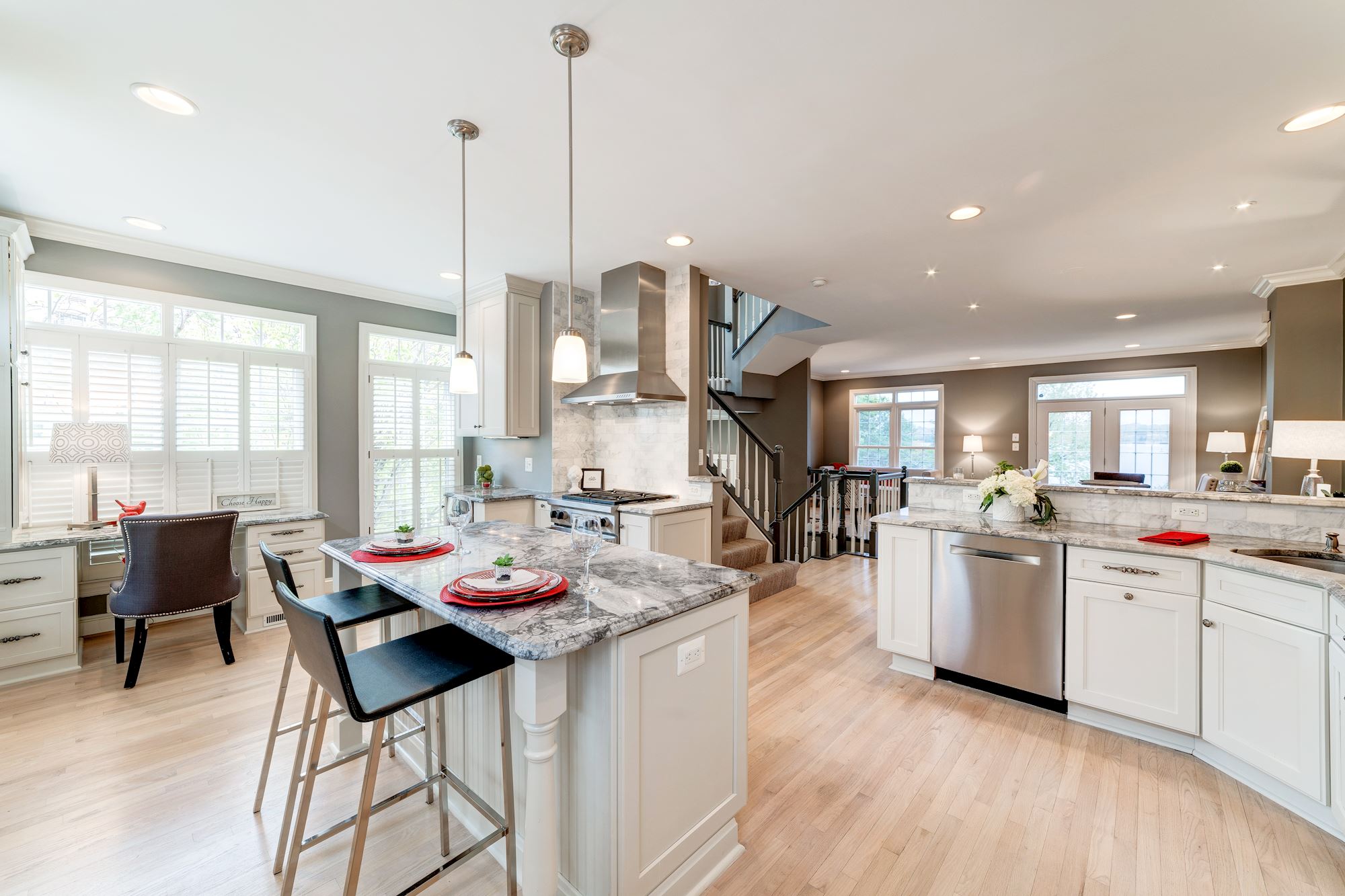 By Lyssa Seward
Alexandria, VA – Happy Summer, Alexandrians! This is our favorite season, as we simply love the long sunny days, fun travel, beach visits, and slower pace of life. We hope you are enjoying it because it's flying by!
We thought this month would be a great time to discuss the changing real estate landscape in our local market. While our market stats don't yet indicate what we as realtors feel is happening in the current market, we must consider vacations, buyer fatigue, rising interest rates, and normal seasonal fluctuations.
There is no always or never in real estate. There are exceptions to every rule. Some well-priced homes still receive multiple offers with limited or no contingencies and escalation addendums. However, we see days on market (DOM) increasing, price reductions on active listings, and many offers coming in and ratifying below list price.
Additionally, many of the good old contingencies are back and are being included in the offers, not limited to:
Home inspection contingencies
Appraisal contingencies
Financing contingencies
People will always need to buy and sell homes, and interest rates, although higher, are still reasonable. We live in an economically prosperous area with many companies relocating their corporate headquarters to the DMV.
Nothing lasts forever. The robust market of the first four months of 2022 was not sustainable. No gloom and doom here, just the simple reality that we are moving toward a more healthy and balanced market. Sellers will have to adjust their expectations about what was and deal with the reality of the here and now.
The housing market fluctuates all the time, day to day, week to week, month to month, like any other commodity. Inventory is still low, and buyer demand has not evaporated, it has just slowed.
The price-points buyers can afford when interest rates are lower go down when interest rates rise. It will be interesting to see how we fare in the fall market in 2022. We always watch the interest rate fluctuations and inventory levels.
Below is a look at the last 30 days in Old Town – zip code 22314 – first for condos and then for Fee Simple (townhomes and single-family homes)
Condos 22314 (Old Town)




Fee Simple homes – non-condo – townhomes and homes


Ask us about our local market – we LOVE to talk about Real Estate!
The Seward Group of TTR Sotheby's International Realty
400 S. Washington Street
Alexandria, VA 22314
(703) 298-0562
ICYMI: Two Alexandria Public Safety Professionals Earn Top Honors from Virginia American Legion