Community News
Volunteer Gardeners Growing Organic Vegetables To Support Alexandria Food Center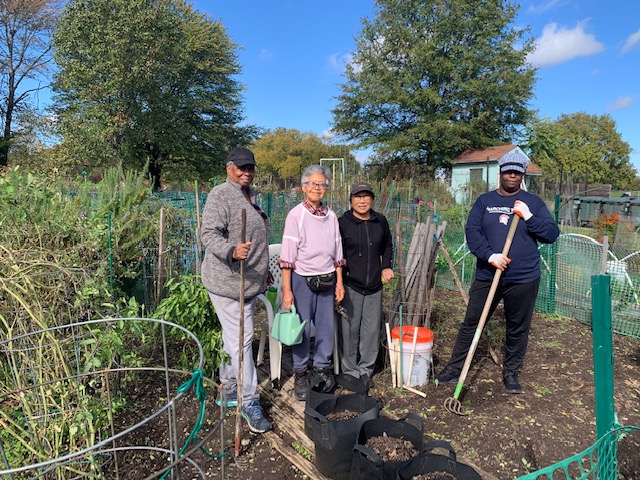 By Mary Ann Hoffman
ALEXANDRIA, VA – What is 15×20, green and feeds many in Alexandria? Peter Rabbit might venture to guess Mr. McGregor's Garden. But Alexandrians in need might answer "Our very own Chinquapin organic gardens community." For over 20 years, Alexandria residents have entered a yearly lottery for a little sliver of farm in the shadow of our Nation's Capital where they can produce flowers, food, and herbs.
These gardeners and their plots are the antithesis of old MacGregor. At the onset of the pandemic, a group of volunteers led by Dona Lee, a certified Master Gardener and tenacious leader, decided to donate their time, talent, and veggies to a well-established food center on Alexandria's east side – Mother of Light Center (MOLC).
In cooperation with the Department of Recreation, Parks & Cultural Activities, these gardeners reclaimed three vacant plots for permanent use and began to cultivate gardens in the spaces for the purpose of donation.
"I have been a gardener for a few years. I like doing this because it is a real feel-good project," said Stacey Potosniak, a co-chair for 2022 of Chinquapin's Food Bank Project.
"We work with MOLC because they are flexible and support us bringing whatever is ripe and ready. We immediately see our efforts helping in our local area. As soon as we arrive on Saturday mornings, the food we harvested that morning goes out to MOLC's clients," added  Margie Heins, the co-chair of the project this season. "Our gardens are also all organic; we use no pesticides and get our compost twice a year from Earthbrew Compost near Baltimore."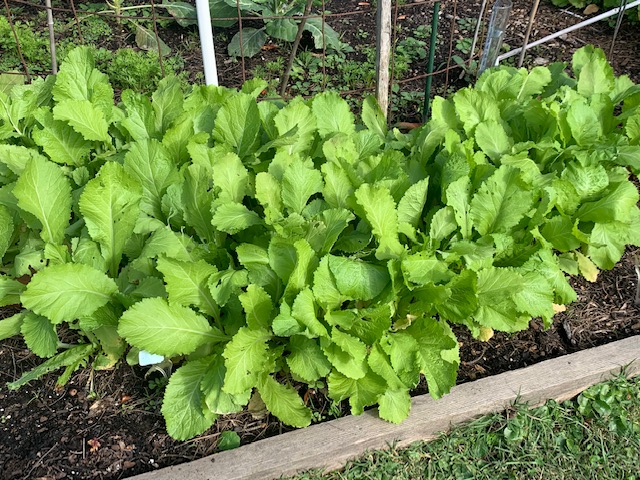 According to Heins, there are many ways to get involved in the project. Some volunteers weed, water, maintain, and harvest the plots.  Some gardeners grow more than their households can consume, and many donate excess veggies and herbs.
"When people go on vacation, they ask the food bank team to water their plots for them and ask that we give whatever is ripe to MOLC. It's a win-win," Heins said.
Potosniak and Heins agreed working on this project has been a great way to meet neighbors.
All veggies are packed in repurposed containers, labeled with the contents and directions on how to use them. While this may seem unnecessary, many different cultures are represented by the gardeners. In fact, two to three dozen gardeners participate each week.
The produce feeds nearly 80 people each week. Gardeners supply six to ten large boxes of fresh, organically grown food, which is included with dry and frozen goods at MOLC. The center's director, Matilde Alvarado, views the donations as a blessing.
"The access to fresh produce can be a problem for our clients," she said. "These volunteers begin bringing early produce such as kale, swiss chard and lettuce in late spring and continue into mid-November with peppers, editable pumpkins and a variety of herbs."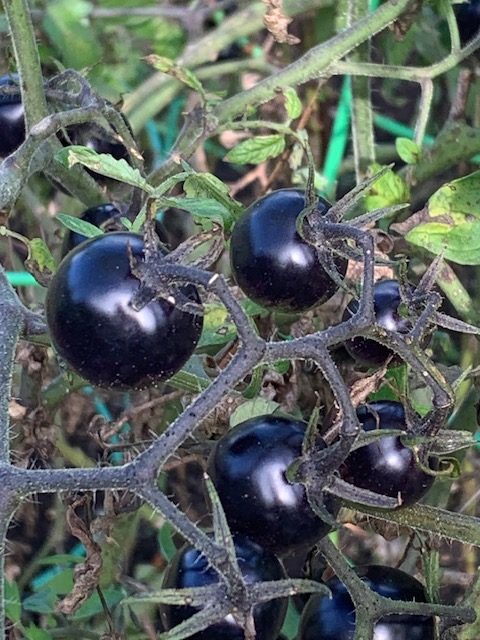 Two gardeners interviewed for this story shared that they have felt the struggle of food insecurity first-hand during their lives, revealing that as single mothers, they needed the kind of help MOLC and the community gardens provide.
"I know how it feels to be short on food," one said. "Now that I am in a position to grow my own, I feel it is so important to give back."
Want to get involved in the Chinquapin Community Garden food bank project? You can reach out via the Chinquapin website. To learn more about community garden plots in Alexandria click here: Community Gardens | City of Alexandria, VA.
If you are interested in donating to or volunteering at Mother of Light Center you can find information at their website: www.motheroflightcenter.com.