Community News
Giving Back
It's Be Kind to Humankind Week!
Support your friends and neighbors at 4 Mile Run Market, Alexandria, VA 8/28/2021
Alexandria, VA  It's Be Kind to Humankind Week!  Here are three easy ways you can participate at 4 Mile Run Market, 4109 Mt. Vernon Ave., Sunday 8/28/2012, 9 am – 1 pm.
Join the Food Drive for ALIVE this Sunday: Bring non-perishable food items to the Market between 9:00 am and 1:00 pm. See below for most needed items.
Support 4MR Park by supporting our vendors: All proceeds from vendor fees are donated to Four Mile Run Conservatory to fund park improvements and programs.
Show someone some kindness: Share homemade food with a friend or neighbor; offer to pick something up from the market for someone; or help someone carry their purchases to their car.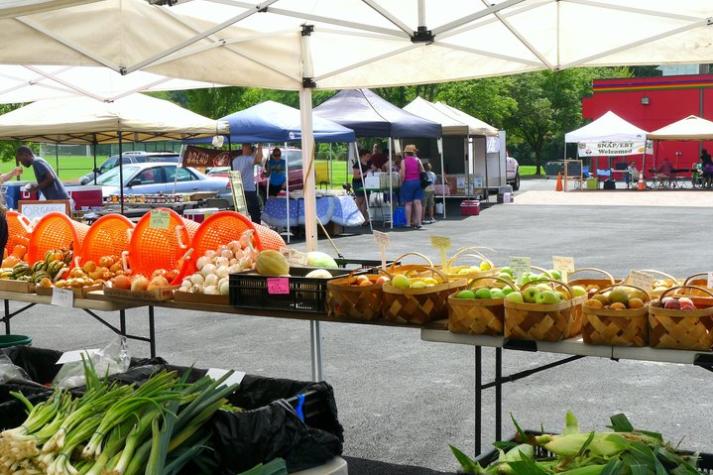 …ok so maybe that was more than three…but you get the idea.
Alive! Most Needed Foods:
Canned meat and fish (chili, chicken, tuna, salmon, beef ravioli, etc.)
Canned fruits, vegetables, soup, beans
Cereal (including Oatmeal)
Peanut butter and Jam/Jelly
Pasta (spaghetti, other noodles, mac & cheese, etc.)
Rice
Dried beans, lentils
'Kid-friendly' single-serve, microwavable entrees (soup, ravioli, mac &
cheese, etc.)
Canned Spaghetti/Pasta sauce and canned tomatoes (sauce, diced, etc.)
'Complete' Pancake Mix (just add water) & Syrup (Mix available at Aldi's for under $2)
Cooking oil (vegetable, canola, etc.)
Your donations are always welcome at food banks, churches, etc.