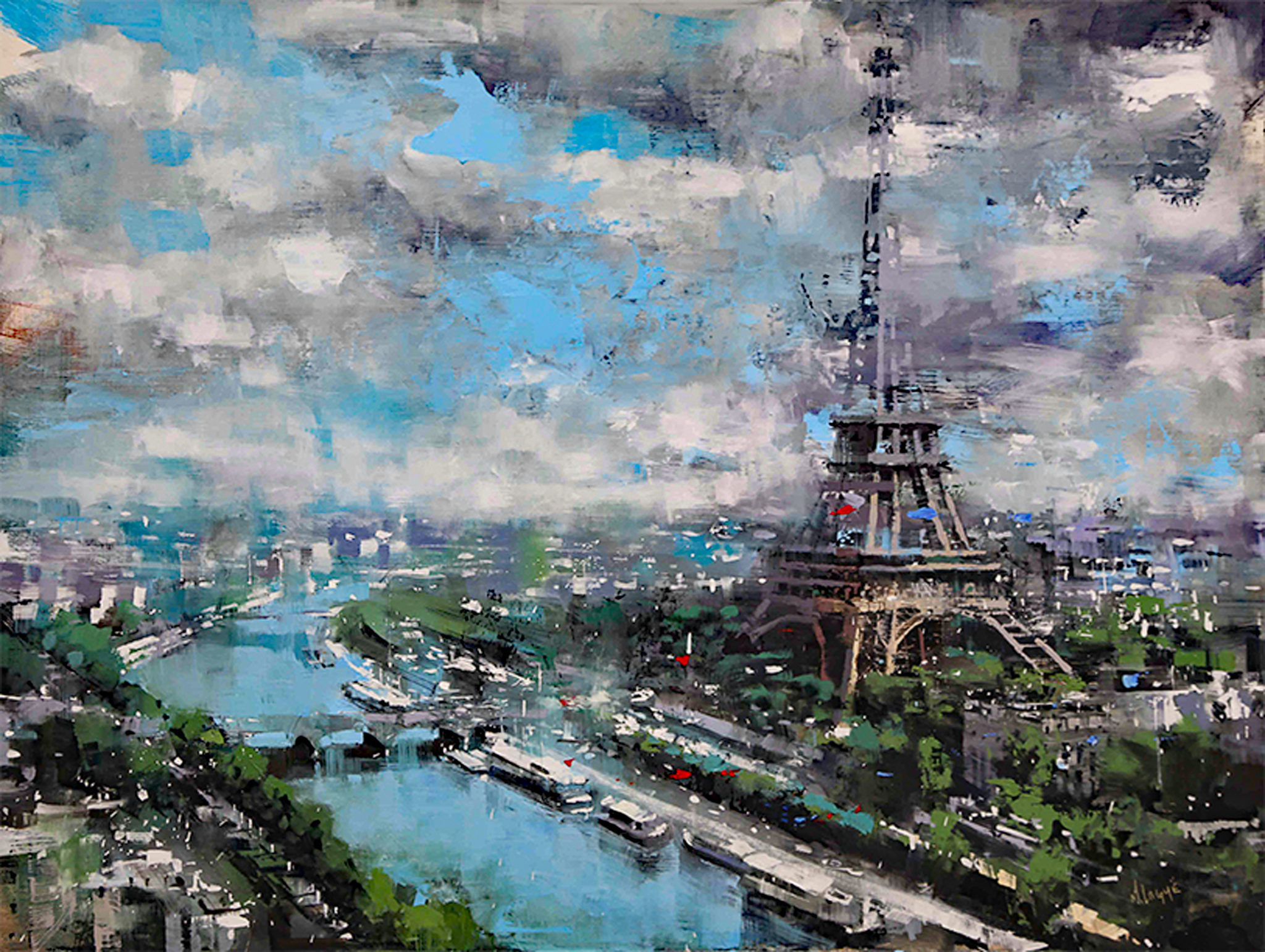 Alexandria, VA – *The Art League at the Torpedo Factory (105 N. Union Street at the City Dock)
Craft. Brew. Coffeehouse. (Saturday, October 15, 10:30 am to noon) Start your day with a creative jolt! Sip a delicious coffee from artisanal coffee roaster Misha's Coffee while making a beautiful artwork to take home. The craft activity will be a decoupage apothecary jar. Craft. Brew. takes place at The Art League Gallery inside the Torpedo Factory Art Center. Tickets include one coffee beverage and all crafting materials. Ages 15+. Masks are recommended when not consuming your beverage. Tickets are $12; go to www.eventbrite.com and search Craft. Brew.
Gallery 75: October 2022  Gallery 75 is a great place to find affordably priced artwork by local member artists. Framed, unframed, and three-dimensional work is available to purchase. Gallery hours are 10:00 am – 6:00 pm. To view the collection online, go to  www.theartleague.org/event/, and scroll down to Gallery 75.
October 2022 "Patterns" Theme Exhibit – (October 5 to November 6, 11 am to 5 pm) Artists are encouraged to enter artworks with an emphasis on pattern, a celebration of repeating or unique motifs, from man-made patterns to those found in the natural world, or even patterns as a reference to our habits. Juried by Cecilia Andre.
*The Atheneum Gallery, (201 Prince Street, Old Town Alexandria)
AWARE! (Saturday, October 22, 1 pm) Are you AWARE!? Join The Inaugural Athenaeum Poet In Residence, KaNikki Jakarta, for a fantastic awareness event FREE with your RSVP. Now in its 6th year, in partnership with The Athenaeum, this event brings family and friends together in recognition of Awareness.
Ten presenters bring awareness through poetry and story-telling, focusing on their selected topics: Healing, Crisis of Faith, Cancer Awareness, Purpose-Driven Fear, Connections, using life's difficulties as teachable moments, and more! This is a FREE event. Social distancing will be practiced and masks are required. RSVP to [email protected]
Harpsichord Masterworks from Germany and England (Friday, October 28, 7 pm – Tickets $40) Join us for a beautiful evening of classical sounds at the Athenaeum. Prize-winning Spanish harpsichordist Ignacio Prego will perform a program of 17th-century keyboard music by Bach, Froberger, and Purcell. Reception with the artist to follow. Purchase tickets at www.28chairs.org/tickets.
*Del Ray Artisans (2704 Mount Vernon Avenue in Del Ray)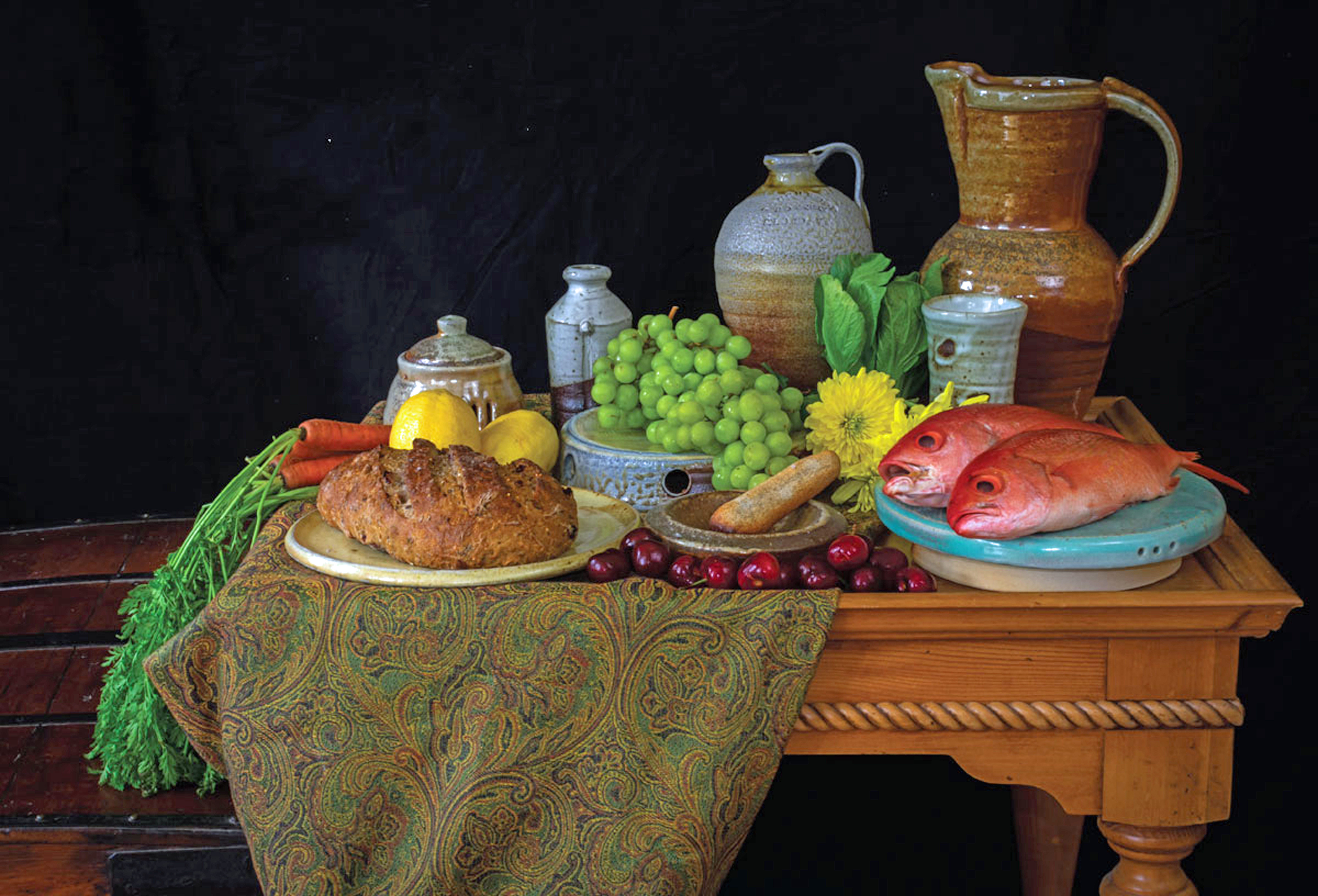 Return to Eating, Drinking, and Merriment Art Exhibit (October 7-29, with a reception on Friday, October 7, 7–9 pm.) This hybrid show is a nationally juried ceramic cup and bowl show combined with a regional non­ceramic show organized around the theme of eating, drinking, and merriment. Celebrate how food and drink bring people together and joy to our lives. Join us at the opening day reception Friday, October 7, for curator remarks and juror awards. The gallery is free, open to the public, and accessible. Face masks are recommended inside the gallery.
*Galactic Panther Gallery (1303 King Street) PRESENCE: Paintings, Prints, & Pastels by International, Visionary Artists, featuring artists Ravi Zupa and Meep (Kophie Hulsbosch). The exhibit runs through Nov. 2022. See the photo on page XX. Additional upcoming events at Galactic Panther include Panther Party art workshops every Thursday, Saturday, & Sunday; Comedy every Wednesday & Friday at 9:00 pm. Galactic Panther is open Thursday / Friday 12:00-6:00, Saturday / Sunday 12:00-7:00, and by appointment.
*Gallery Underground (2100 Crystal Drive in the Crystal City Shops, Arlington, VA)
Gratitude, A Solo Show by Barry Keith (October 3 – 28, Opening Reception: Friday, October 7, 2022, 5-7 pm.) Gratitude explores subject matter from landscapes to superheroes in a color palette outside Keith's usual tone. Keith is a fast Plein-air painter, but the pieces in Gratitude are slowed down and detailed.  His paintings carry over themes from his solo show last year at Gallery Underground and also explore new themes for the artist.
*Principle Gallery (208 King Street, Old Town Alexandria)
Mark Laguë Solo Exhibit (October 7, 6-8:30 pm) Mark Laguë has an international reputation and has won numerous awards in his native Canada and the United States. Early in his career, he received international acclaim for his watercolor paintings through competitions, juried shows, and solo exhibitions. In 2000, Mark switched to oil as his primary medium and, in 2002, became a full-time painter. As an artist, he is a realist and open to virtually all subject matter, with an endless quest to get to the essence of whatever he paints.

Joseph Zbukvic Solo Exhibit (October 28, 6-8:30 pm) "I try to achieve a balance of harmony between tonal values, design, color, and mood that will evoke emotions between the viewer and the painting. Watercolor, with its subtle and gentle effects, is a perfect medium to achieve this." – Joseph Zbukvic
*Nina Tisara's mosaics and Steven Halperson's art photography are featured in a special exhibition now through November 6 at Coldwell Banker Realty, 310 King Street. A portion of the proceeds from the art sales is being donated to the CB Realty Cares Foundation.
*Target Gallery of the Torpedo Factory (105 N. Union Street at the City Dock)
Body Talk (now through October 30) is an all-media group exhibition themed on self-portraiture, figural work, or depictions of the self on view in Target Gallery and Studio 9. This exhibition explores themes of identity, culture, gender, and mental health through the expression of the physical form.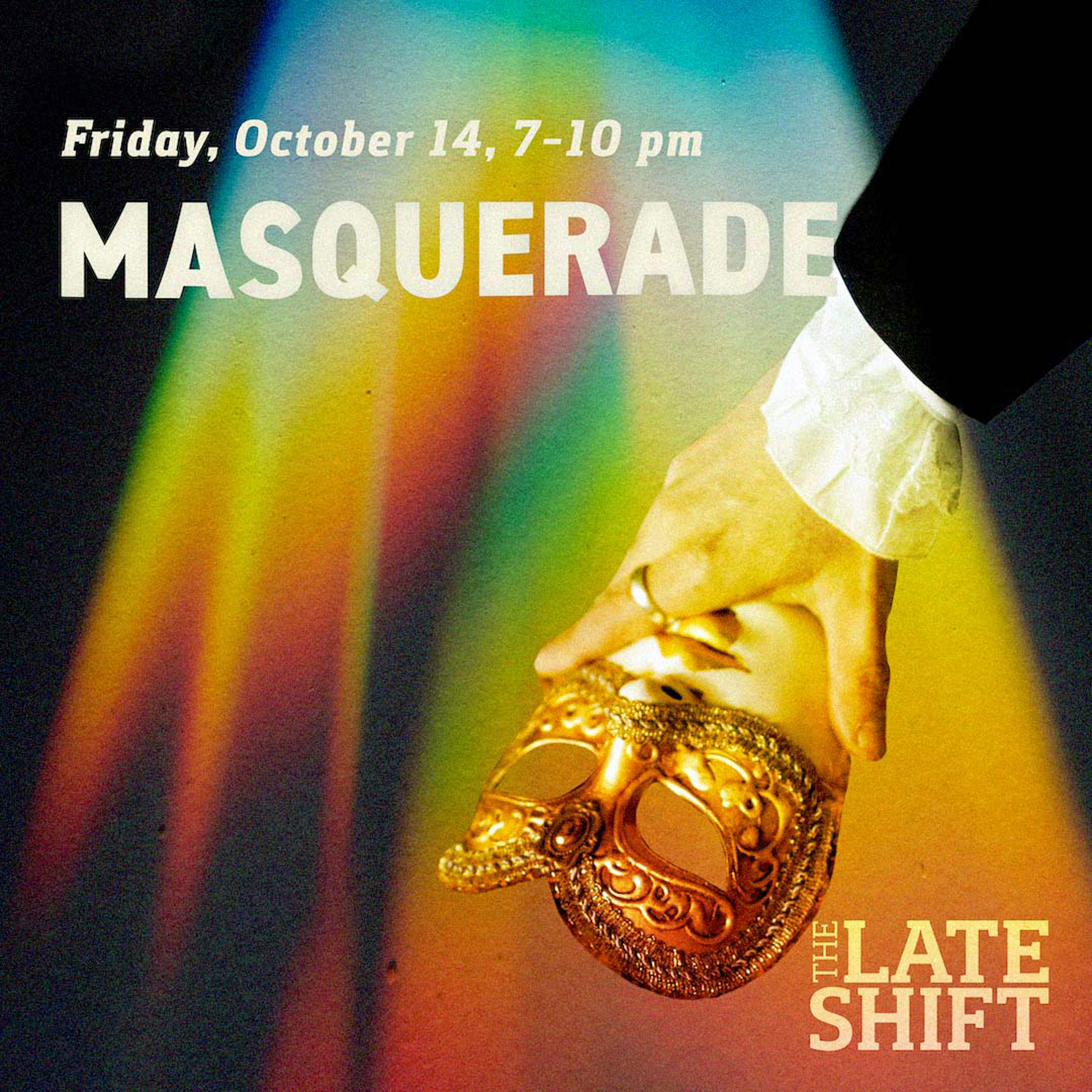 The Late Shift: Masquerade (October 14 @ 7:00 pm-10:00 pm) The Art Center's signature evening series, Second Fridays, returns with eclectic art and activities. Among three floors of open artists' studios, find gallery receptions, stimulating artist talks, pop-up performances, hands-on projects, lively music, and more. October is a time for reflection and renewal. Put on your favorite fall colors, sip your pumpkin-spice latte, and enjoy the cooler weather as we put on a fall masquerade. Costumes are optional but HIGHLY ENCOURAGED. Best dressed will win a special prize at our presentations at 8:30 pm. Featuring DJ sets with all your favorite October and Halloween-themed music.
Calling All Galleries!
Our art calendar, Art Newz & Eventz, publishes at the beginning of each month and covers exhibits and events for that month. We learn about you from your websites, but often there isn't enough information. In that case, you aren't included.
Zebra readers are art lovers and always up for arts-related events. To keep them and you happy, add us to your mailing list and send press releases to [email protected]. We want to get your good news out to Alexandria!
ICYMI: Alexandria Arts Alliance Hosting Festival for National Arts and Humanities Month