Chamber Corner
Women Professionals Connect Over Coffee and Croissants at The Lloyd House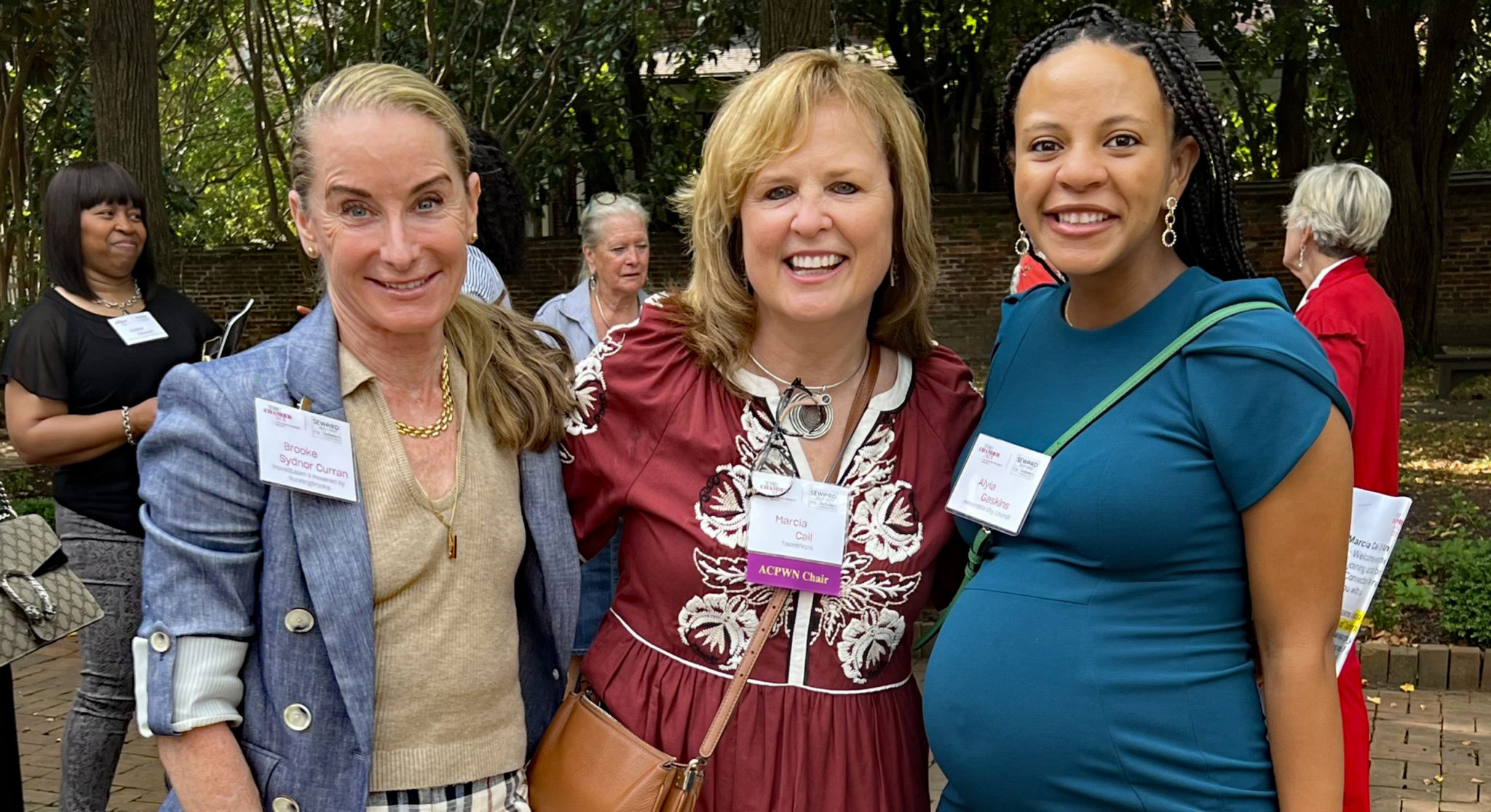 Alexandria, VA – On the morning of Thurs Sep. 22, The Alexandria Chamber of Commerce hosted "Professional Women's Network Coffee & Connections," an event that drew a gathering of over 40 women and a few good men to the courtyard at The Lloyd House at 220 N. Washington Street.
Guest speakers included Rich Daniel, Owner and Team President of the D.C. Divas national women's football team, who has continued to carve out their own niche in the sports world, and Audrey Davis, Director of the Alexandria Black History Museum, who spoke warmly and passionately about bringing more women of color into the museum space.
The breakfast was presented by The Seward Group TTR Sotheby's International Realty, and its team lead Lyssa Seward, an Alexandria resident for over 35 years who shared her love for this city and the relevance of her hyper-local roots when helping people make one of the most important decisions of their life–buying a home.
ICYMI: Alexandria Lighting + Design Opens Doors to New Showroom and Cafe