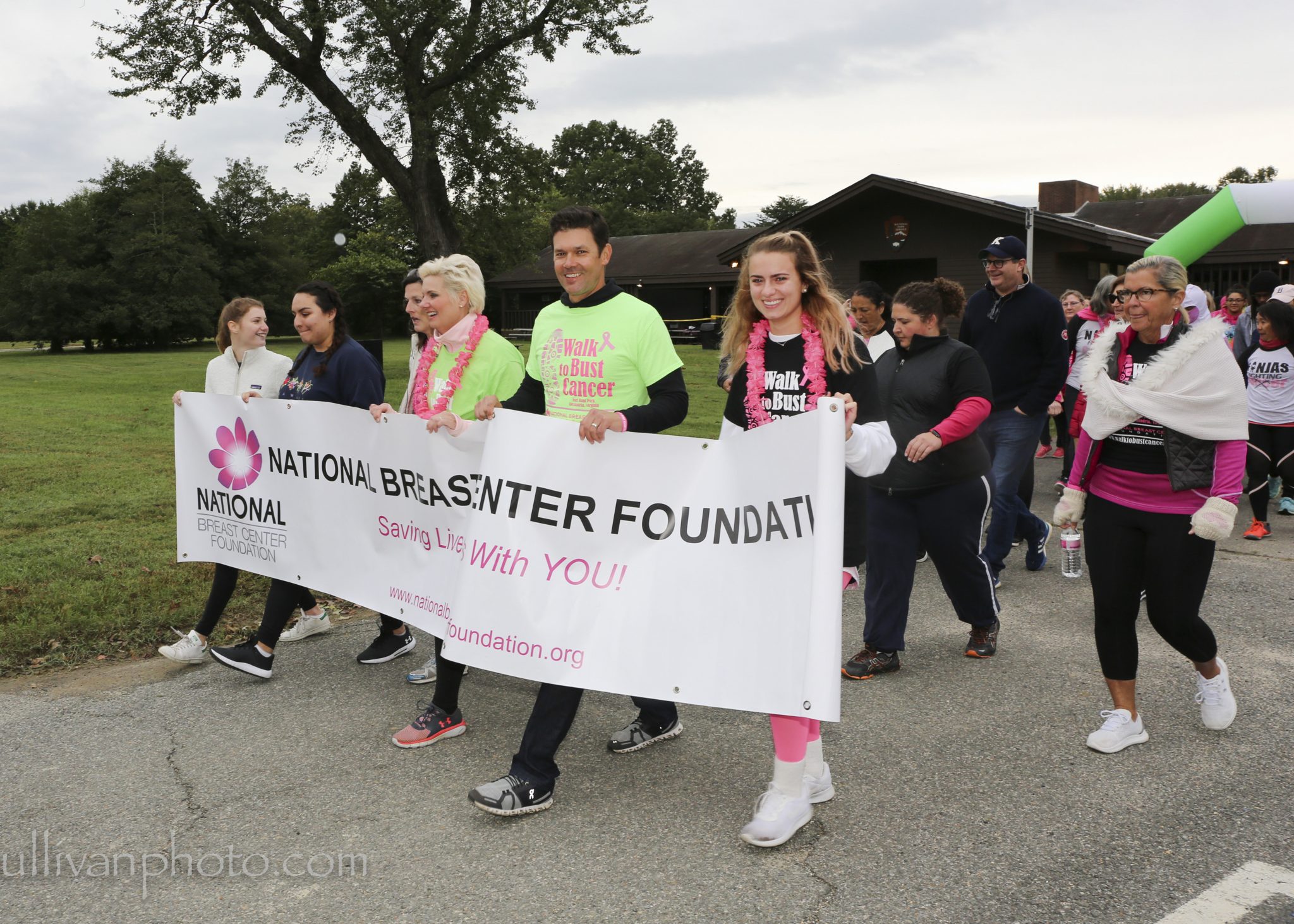 ALEXANDRIA, VA– A pair of giant angel wings will be the centerpiece of the Del Ray Vintage and Flea Market on Saturday to promote  breast cancer awareness and celebrate survivorship. The seventh annual Walk to Bust Cancer official date is Oct. 23. It will take place at Fort Hunt in Alexandria.  The colorful wings on display at the Del Ray Vintage and Flea Market are affectionately referred to as "Mary's Wings" and are provided courtesy of the  National Breast Center Foundation. 
The wings were created by Mary Edwards, who passed away in January from metastasized breast cancer. She painted the wings as a symbol for the cancer fundraiser to promote awareness of the event and educate people about breast cancer risks and genetic testing. Market visitors are encouraged to pose in front of the wings and snap a picture, then post on social media and use the hashtag #walktobustcancer.
This is especially personal and important to those associated with Del Ray Vintage and Flea Market, as the Director and Co-Founder Amy Sills Eggers, is currently undergoing treatment for breast cancer.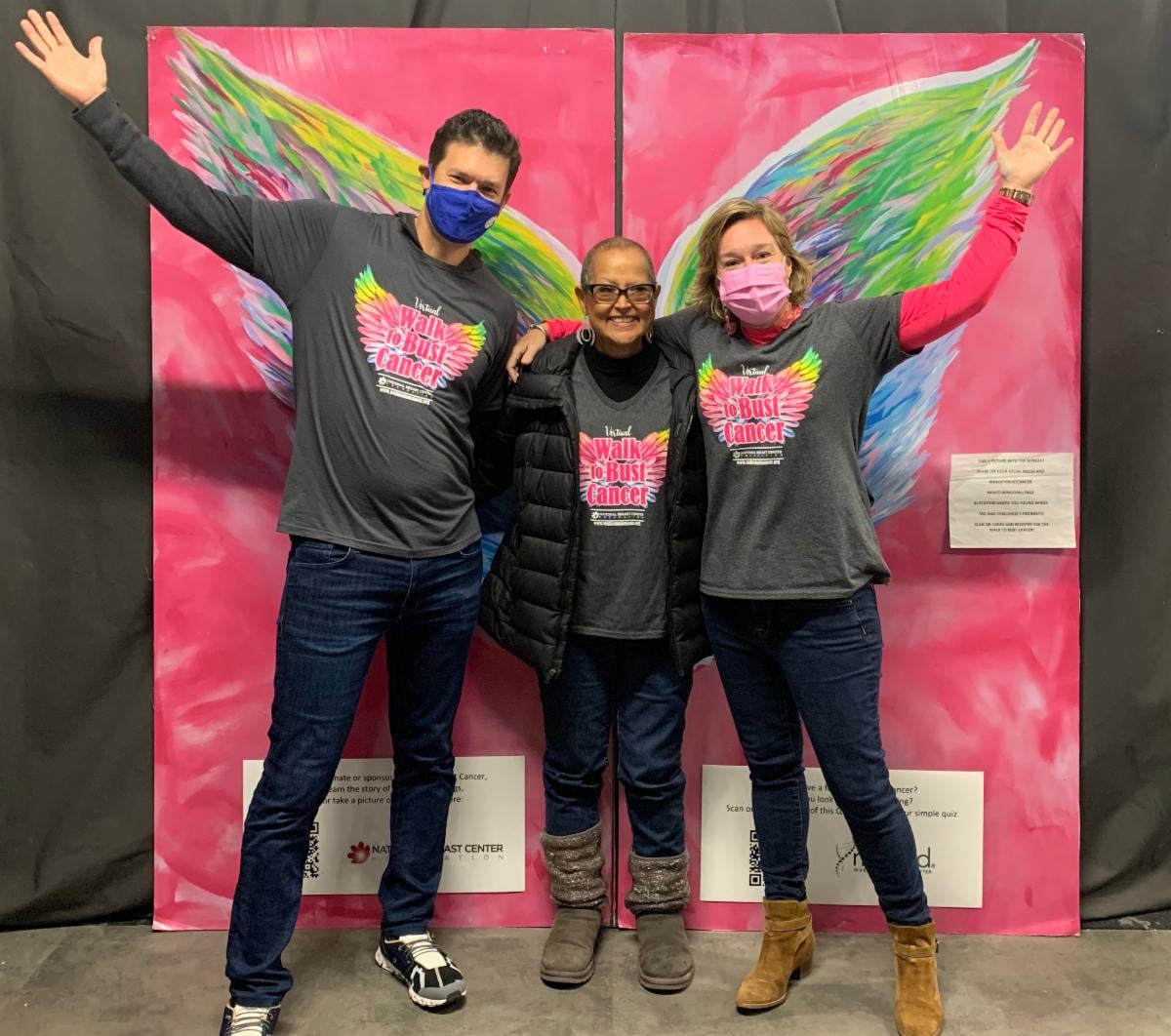 The upcoming Walk to Bust Cancer promotion is just one of many fundraisers and events sponsored by this popular market. They have also partnered with the Animal Welfare League of Alexandria to help adoptable animals find their forever home. The Waggin' Wheels mobile adoption unit is a favorite among the market's visitors and can often be spotted transporting dogs, cats, rabbits, and even guinea pigs. This is one more reason to get out and enjoy what is has been selected as the Best Flea Market in Virginia by Domino Magazine. Enjoy all of the antique and vintage shopping, food truck cuisine, animals and people watching. Don't forget to take a selfie with the wings and share it. It is a great way to honor those who have lost their lives to breast cancer and support the effort to increase awareness.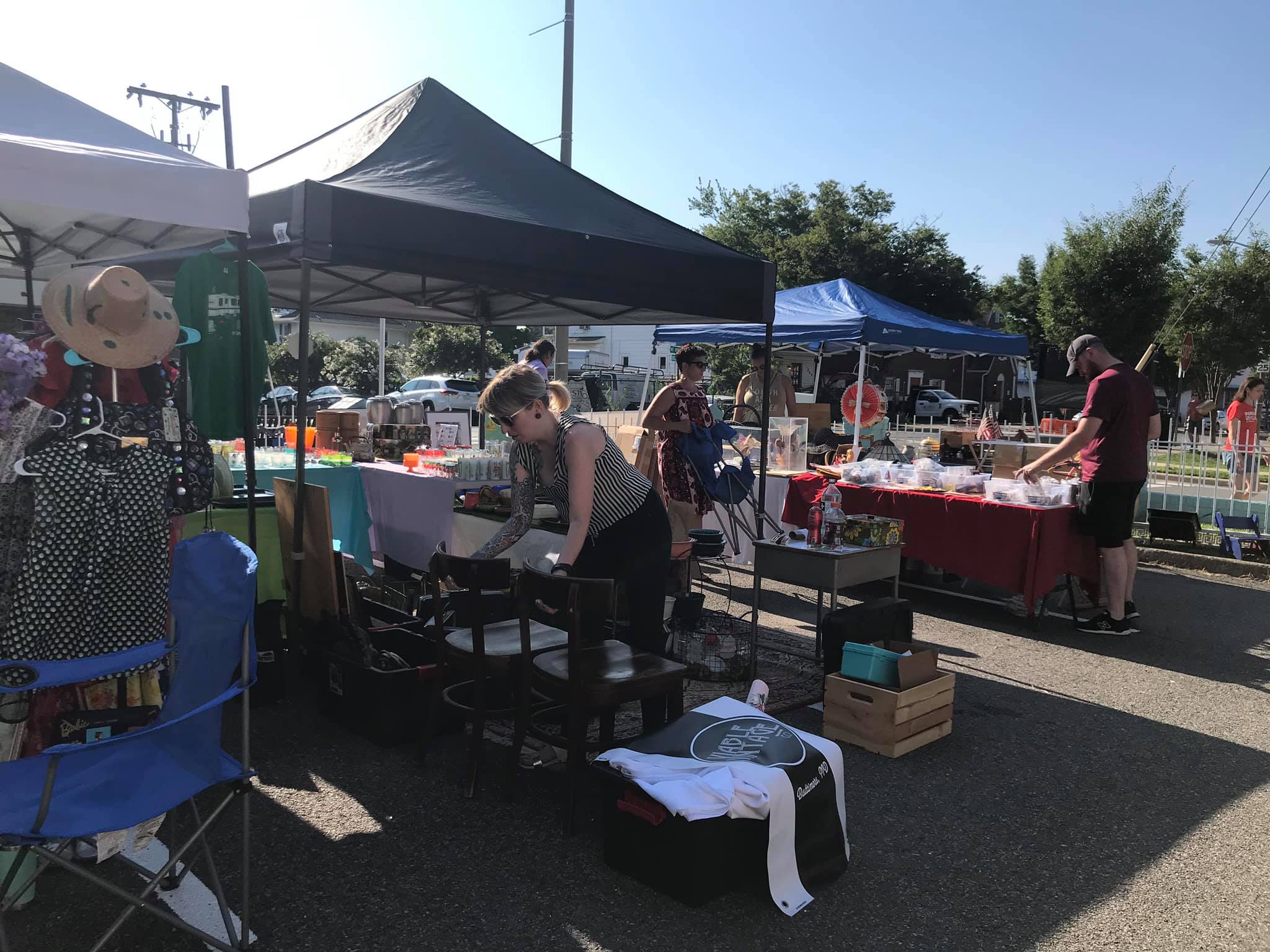 The Del Ray Vintage and Flea Market, with its grassroots vibe and small-town atmosphere, has long been a favorite of the Alexandria community.  Founded by Dr Lauren Fisher and Amy Sills Eggert, this market is held on the second Saturday of each month from 9 a.m. to 2 p.m. between Mount Vernon and E. Belefonte Aves. Besides the more than 40 vendors of antique, vintage, thrift and artisan goods, the market also also welcomes, food trucks, community outreach programs, and local school performances. 
For more information about Del Ray Vintage and Flea Market, contact Amy Sills Eggers at  [email protected] [SEE ALSO: City of Alexandria Seeks Suggestions for Duke St. Transit Improvements]