Foodie Newz
There's a Nightmare on the Avenue – Mt. Vernon Avenue
Homegrown Restaurant Group has a scary new pop-up in Del Ray
Alexandria, VA  There's a Nightmare on the Avenue – 2312 Mt. Vernon Avenue, that is. Homegrown Restaurant Group's Mike Anderson and Bill Blackburn have done it again with their latest pop-up. The former site of The Sushi Bar and most recently, Tiki Bar, is now celebrating all things scary with a Halloween themed restaurant and bar.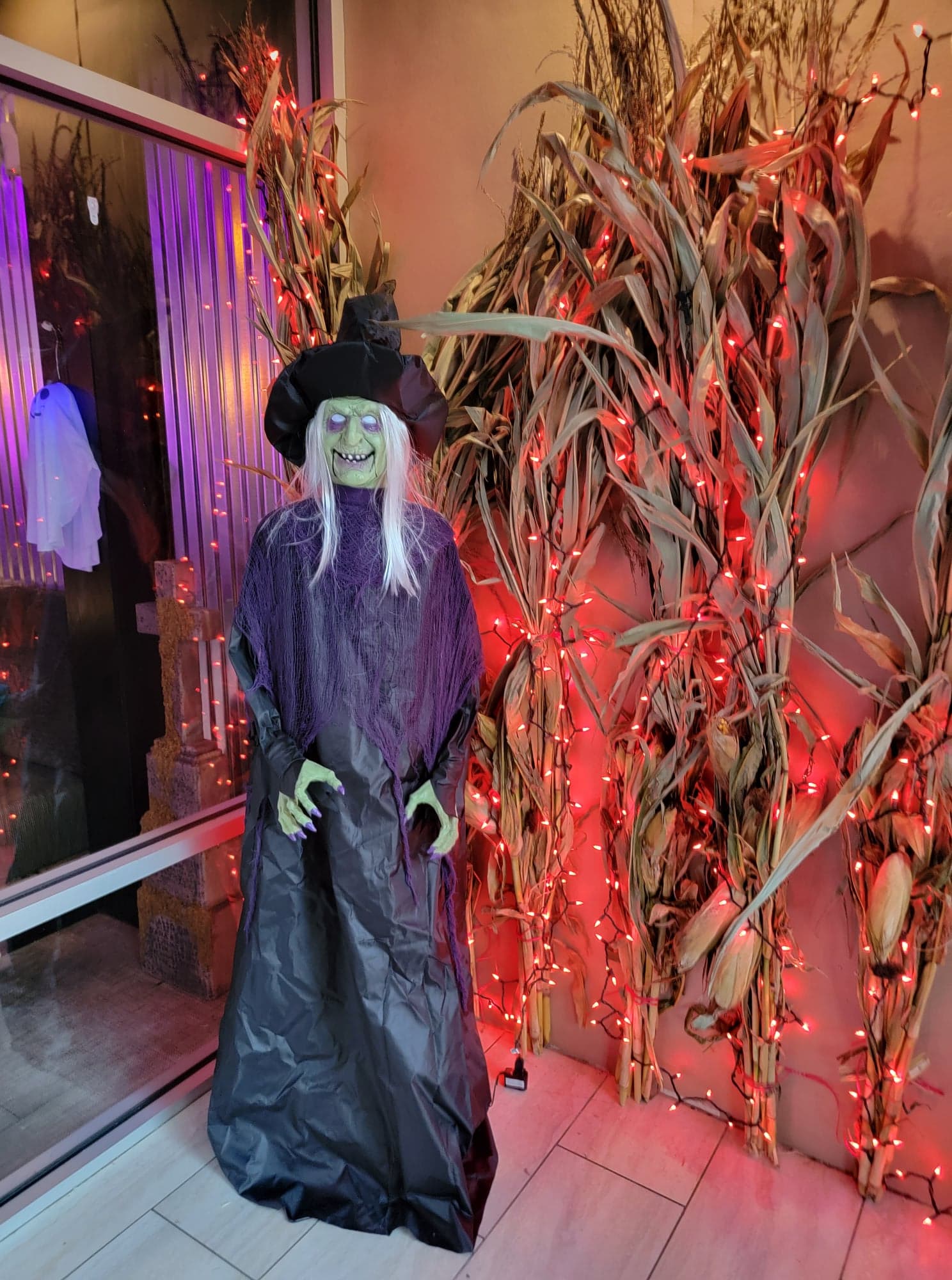 The food is deliciously scary – like the Nightmare Nachos layered with Hatch green chili queso, pico de gallo, jalapenos, pulled pork or chicken, and cole slaw. Have a Balck and Blue Burger with blackened Angus beef, bleu cheese, sauteed onions and mushrooms, and dijon mutstard on a toasted brioche bun with a choice of fries. Or, try the tempura fried sushi roll – a tempura battered California roll drizzled with wasabi aoli. There is also pumpkin cheesecake offering pumpkin spiced cheesecake drizzled with caramel and topped with whipped cream.
The bar has some frightenly good cocktails designed for the Halloween season. Try the Deat Eater Negroni made with Hendrick's Gin, Campari, sweet vermouth and activated charcoal. The Headless Horseman offers Bulleit Bourbon, bitters, and ginger beer to tingle your tastebuds. There's a Vampire Kiss made with Tito's Vodka, cranberry, lemon, and black cherry juice, raspberry juice, and garnished with vampire teeth.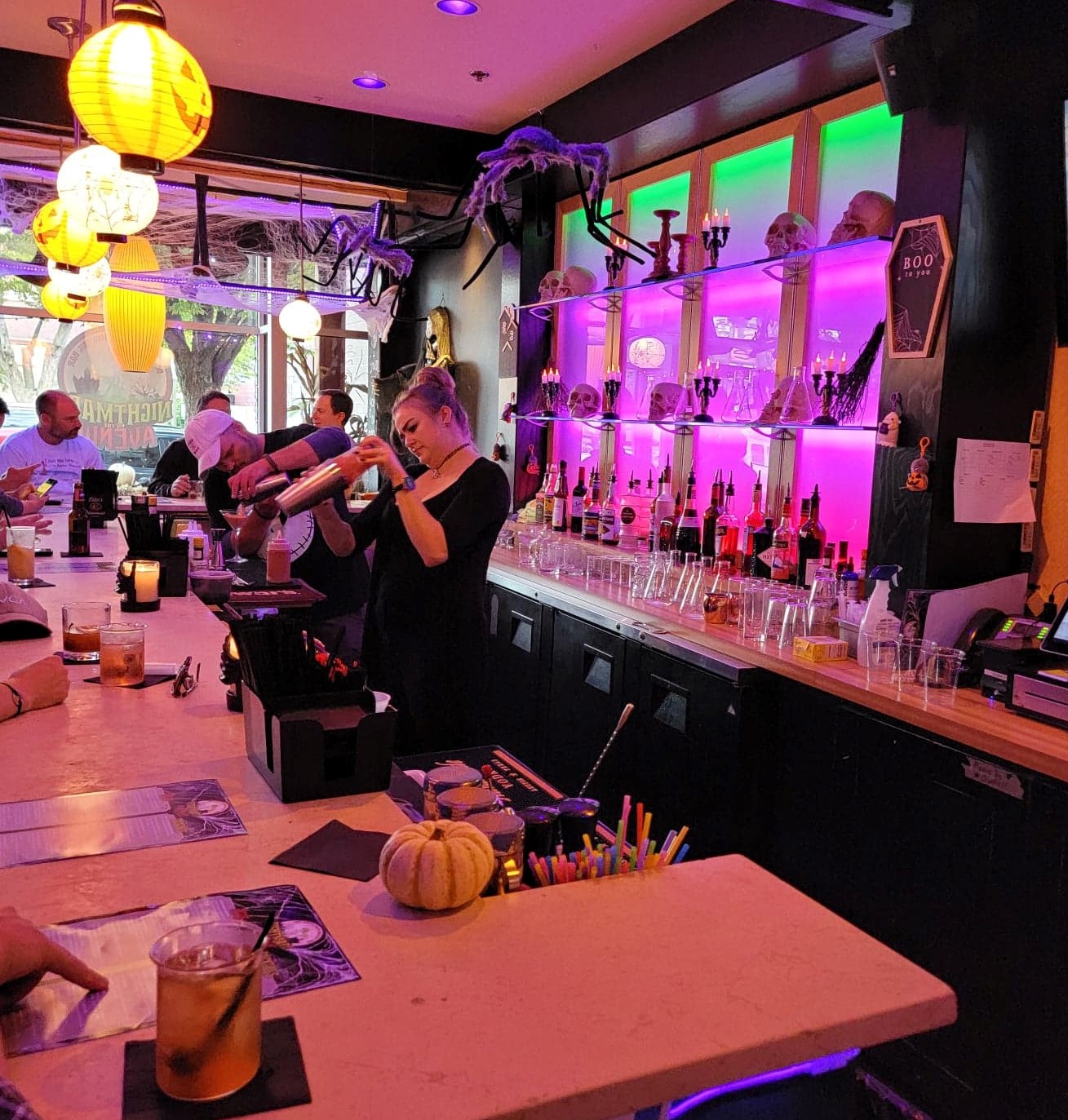 Pumpkins make an appearance in the Pumpkin Pie Martini made with Tito's Vodka, pumpkin pie syrup, pumpkin puree, heavy cream, and a graham cracker. Beers celebrating the season include LostBoy Pumpkinhead Dry Cider, Shipyard Pumpkinhead Ale, and Sloop (no) Pumpkin Hazy IPA.
Don't wait too long. Nightmare on the Avenue is gone when Halloween ends!
Podcast: Play in new window | Download