Press Release
Alexandria Sheriff's Office, Inmates Participate in Project for Domestic Violence Awareness Month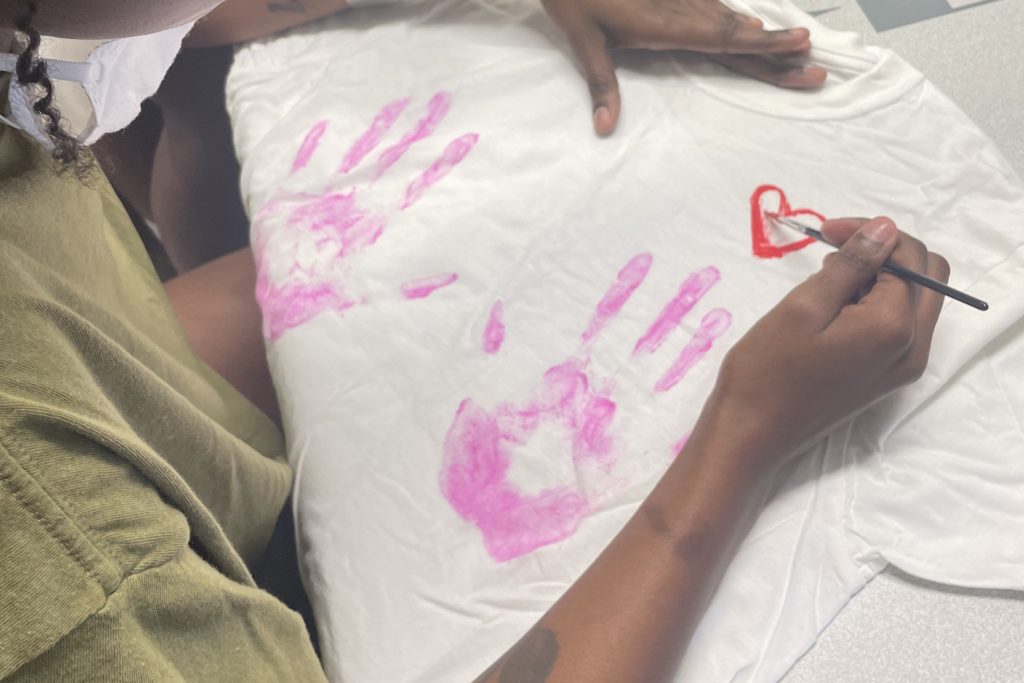 ALEXANDRIA, VA – During Domestic Violence Awareness Month, women in the Alexandria Adult Detention Center have been participating in the Clothesline Project, which provides a way for women impacted by violence to express their emotions by decorating a t-shirt.
Inmate classification and mental health counselors worked with the women as they decorated the shirts with messages and symbols. Then Inmate Services staff hung up the shirts at the public entrance to the Adult Detention Center as testimony to the problem of violence against women. The shirts will remain on display through the end of October.
One in four women in the U.S. experiences violence by a partner at some point in their life. If you need help in Alexandria or know someone who does, call 703.746.4911 or visit www.alexandriava.gov/DomesticViolence for more information.
New Speed Restrictions in West End, Says City of Alexandria