Community News
What You Need to Know About Alexandria's Scottish Christmas Walk – Saturday, December 3!
Alexandria's biggest holiday weekend for over 50 years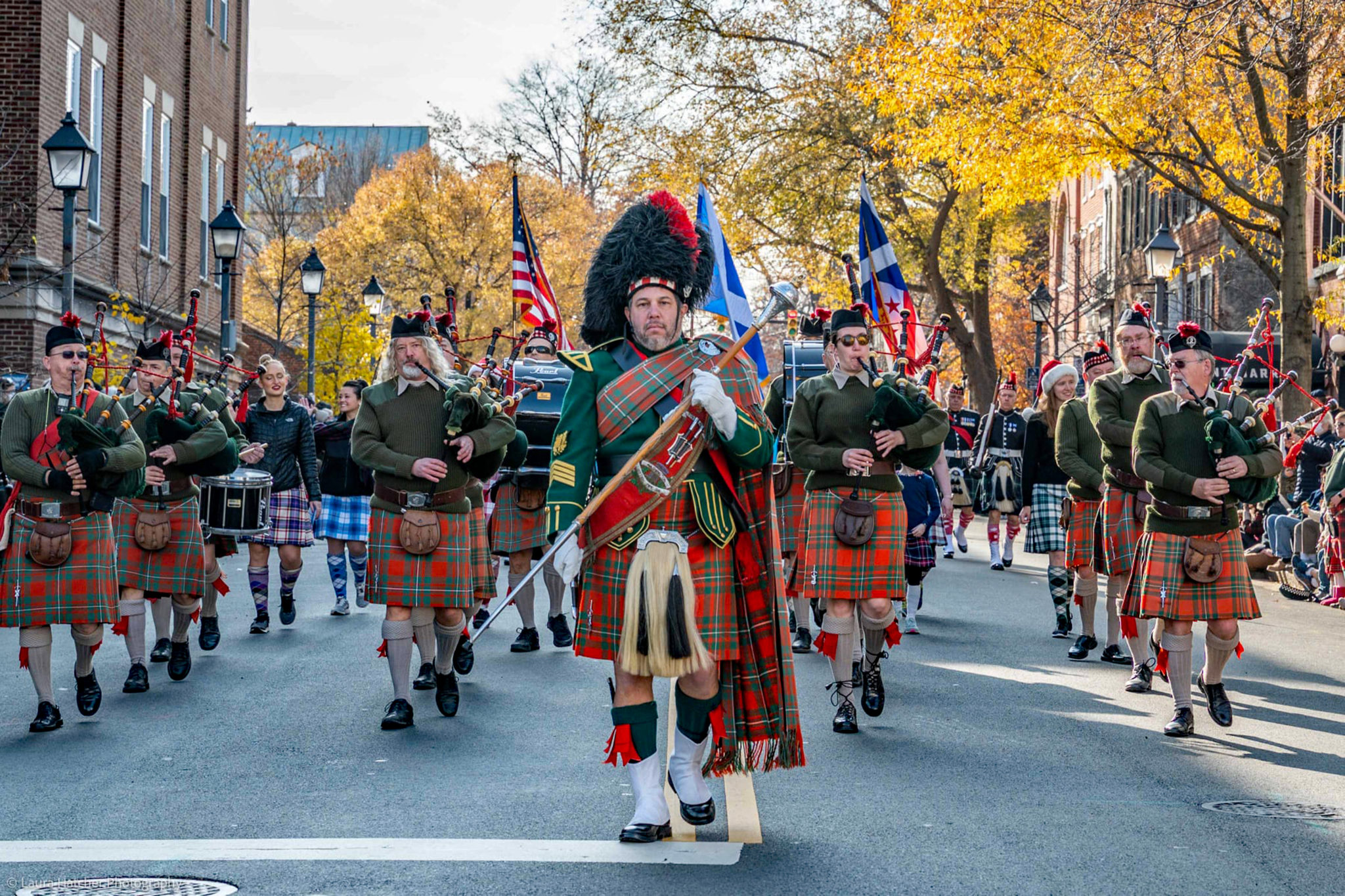 Alexandria, VA – The Scottish Christmas Walk is a beloved annual tradition in Old Town Alexandria. For 51 years, The Campagna Center has celebrated Alexandria's Scottish heritage in the holiday season. In August of this year, the Campagna Center broke the news that after 50 years of organizing the parade, they will have a new presenting partner, Visit Alexandria, in conjunction with the City of Alexandria.
"The new partnership allows Campagna Center to continue to deliver its critical mission of supporting children and families in Alexandria with education and social support programs from cradle to career," reads the Campagna Center website.
Commonly known as Alexandria's biggest holiday weekend, the Scottish Walk events celebrate Alexandria's Scottish heritage. The city was founded in 1749 by John Alexander, a Scotsman who owned the land that became Alexandria.
The Scottish Walk Christmas Weekend will take place this year from December 2 to 3, opening with the Taste of Scotland at the Torpedo Factory Art Center on Friday, December 2. This festive cocktail party includes whiskey tastings, hors d'oeuvres, beer, wine, and custom Torpedo Factory art.
The Campagna Center is seeking sponsors for The Taste of Scotland. Sign up by November 18 o reserve a spot at the Taste of Scotland and be included in media coverage. The Taste of Scotland will benefit the Campagna Center. See sponsorship levels and become a sponsor at campagnacenter.org/events.
Following the traditional (and delicious) Taste of Scotland is the always-exciting Scottish Christmas Walk. Every year, Alexandrians line the streets to witness local groups of residents, businesses, celebrities, Scottish descendants, and who knows who else will join in? The Alexandria Pipes and Drums sport the kilt and bagpipe, many West Highland White Terriers and their humans bark and prance along Old Town's streets, and Zebra's own Newzie (despite the zebra's African origins) hands out Scottish-themed goodies. This walk is truly come one, come all.
The parade begins at 11 am on Saturday, December 3. Spectators can gather along the city sidewalks, outdoor terraces, and rooftop bars of local businesses so as not to miss a moment of the celebrations.
The holiday weekend includes the Old Town Boat Parade of Lights on Saturday, December 3, at 5:30 pm.
Visit Alexandria produces the Alexandria Scottish Christmas Walk Parade in partnership with The Campagna Center and the City of Alexandria. Go to visitalexandria.com for more information.
ICYMI: Alexandria Symphony Orchestra To Spotlight Afghan Music and Culture During November Performances