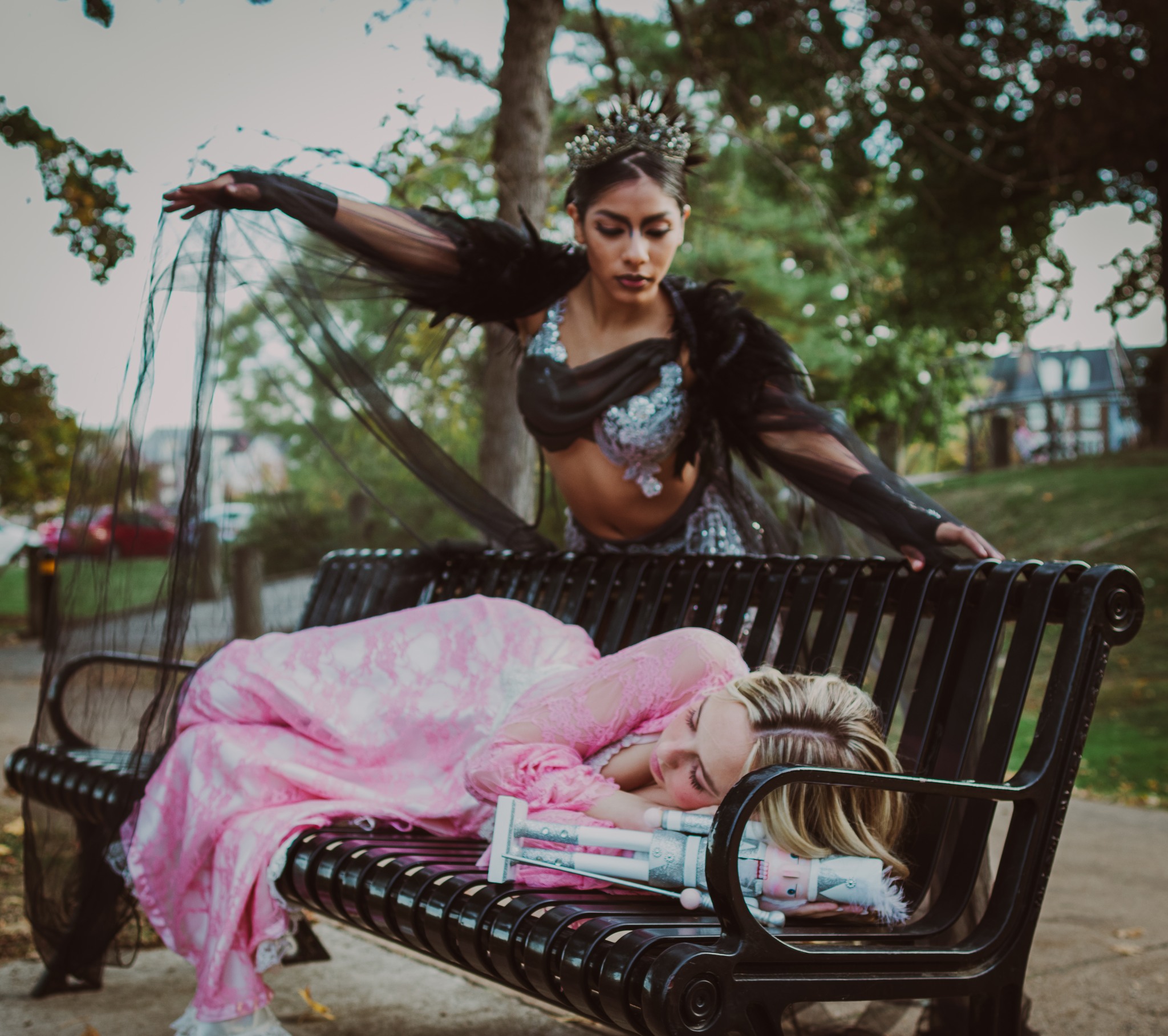 ALEXANDRIA, VA-Tickets are now available for the 14th annual Alexandria Community Nutcracker performances. Producer Gennifer Difilippo brings in choreographers to work with local dancers, who start practices throughout the summer. Not only will you see ballet, but also tap, jazz, gymnastics, and hip hop. Dancers and gymnasts are from studios and gyms throughout the area, and they all come together to work as a community. "This is the only Nutcracker performance in the area that is truly a community-based production," says Difilippo.
This year the audience is in for a special treat as the West Potomac Dance Academy, Artspire VA, and West Potomac Orchestra have teamed up to perform "Christmas with the Nutcracker". This is a special commissioned piece by retired FCPS Teacher/Composer Katie O'Hara LeBrie and will premier tonight, November 30, as part of the grand finale. Clara wakes from her incredible dreamland to this original music played by the West Potomac Orchestra alongside the original choreography by Courtney Betzel of West Potomac's Academy Dance Program.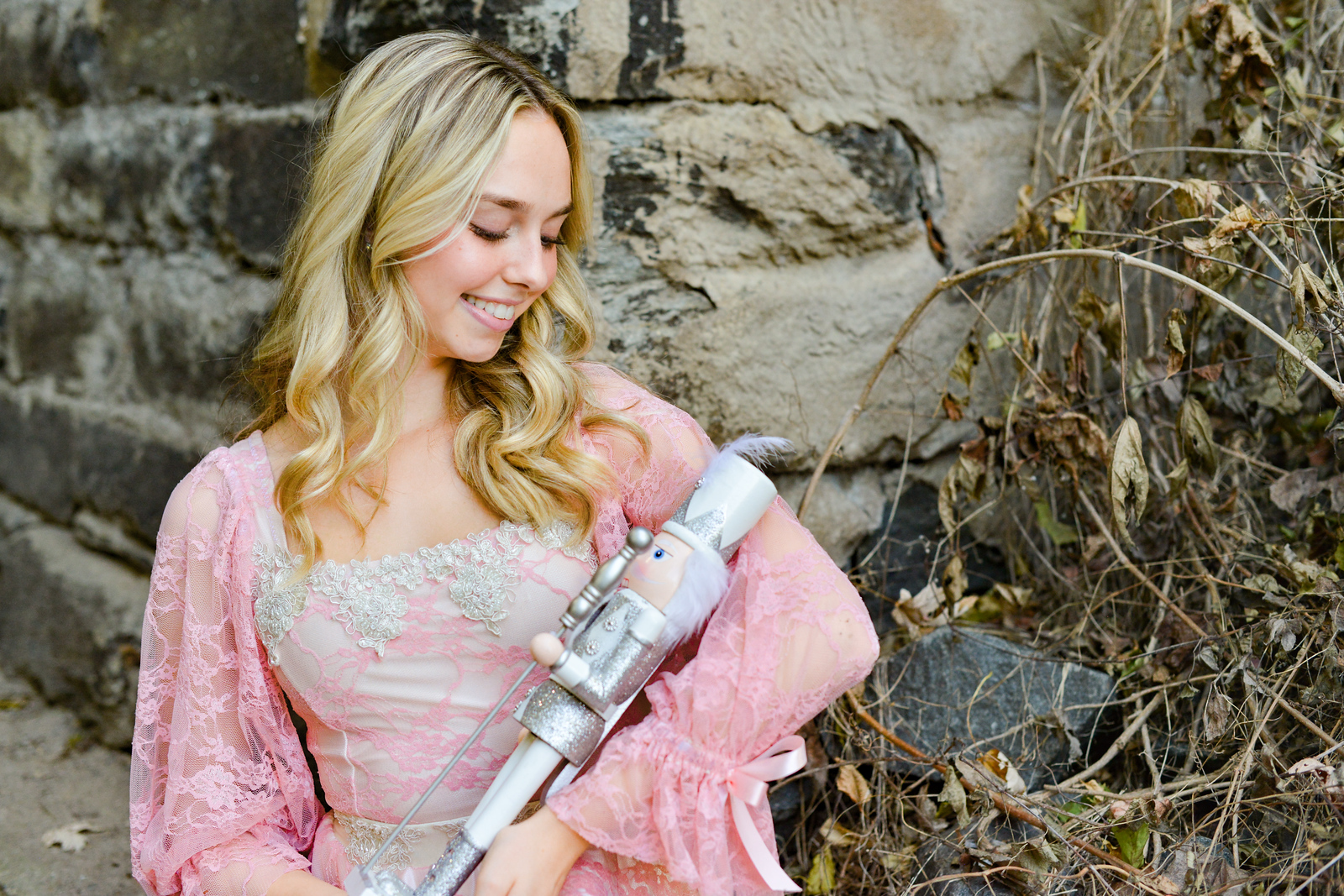 The producer of this classic, ArtSpire VA, helps allow youth who would not have the means to financially dance in this holiday tradition. The organization also allows young people who may never be able to experience live theater to attend a show and feel the excitement. Difilippo created ArtSpire VA in 2015 to share her passion for dancing and the arts, hoping to extend to those who may not have the means to be a part of these experiences.  Artspire VA is "a multi-faceted non-profit organization that provides scholarships for youth to experience the fine and performing arts and inspires, uplifts and heals those in need through dance performances."
"It had been such an amazing thing to be a part of the Nutcracker! Gennifer Difilippo is an example of true inclusive, community centered leadership," according to mom, Jess Buchanan.  "My daughter Ebba has felt so strong and empowered through the whole process- she has learned independence, collaboration, and been mesmerized by the beauty of the arts. She has learned that she loves to perform, and we are so grateful to be a part of it!"
The show opens this evening, November 30, for Scout troops across the area. Performances to follow are December 1 at 5:30 pm, December 2 at 6:30 pm and two shows on December 3, 2:30 pm and 6:30 pm at the West Potomac High School Auditorium.
Come out and be prepared to be wowed and it's almost guaranteed you'll know someone in the show. Tickets may be purchased at www.artspireva.com. Bought in advance tickets are $15 and $18 at the door.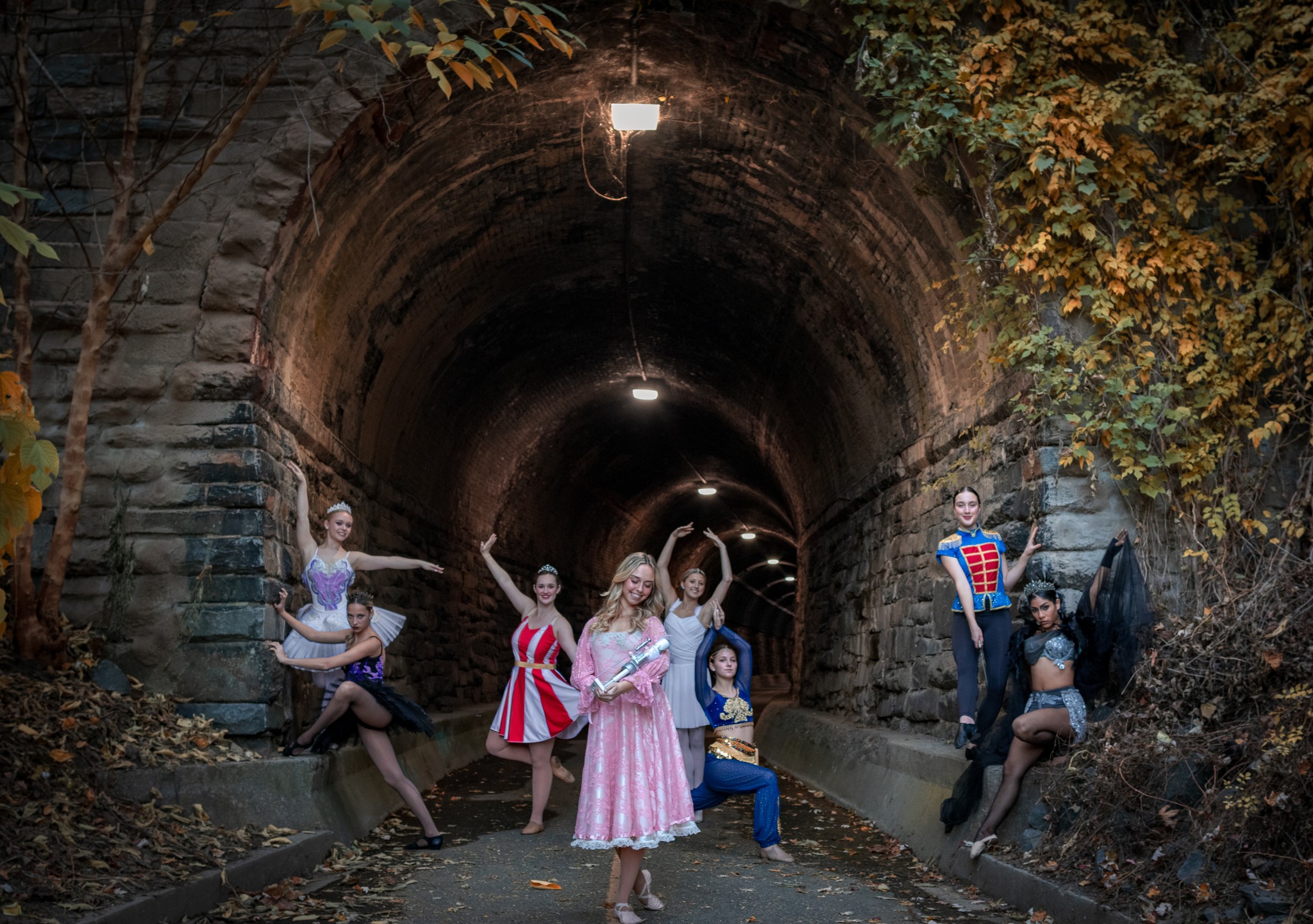 This year the show is partnering with Meg's Giveback. Meg is a community Leukemia survivor, and this is her 13th Toy Drive.  Please consider bringing an unwrapped toy for donation at any of the performances.
A Perfect Production of Sondheim's 'Indoor the Woods' at Signature Theatre