Family Fun
Giving Back
Magical Night as Military Families and Kids Celebrate the Holiday Early
Yellow Ribbons United Winter Wonderland Extravaganza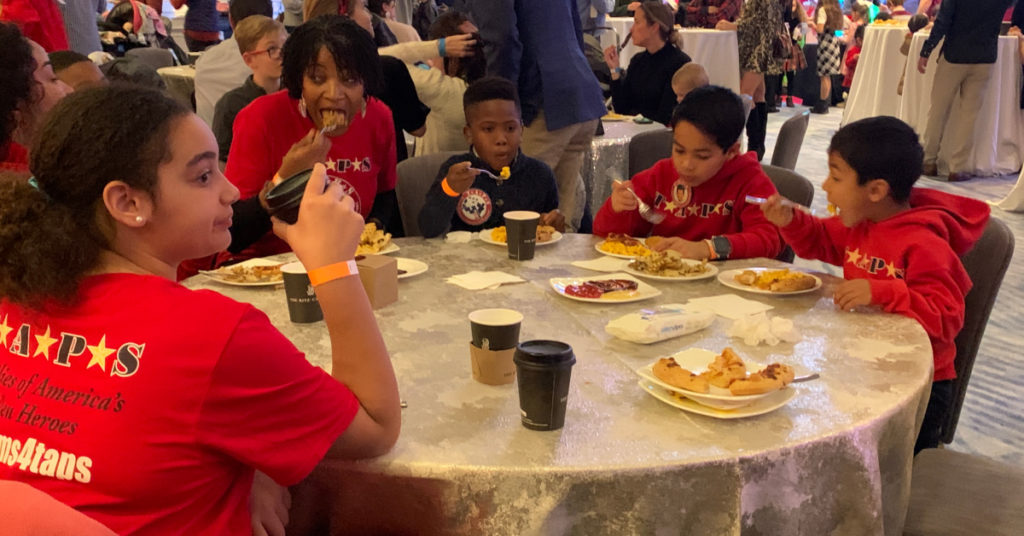 PENTAGON CITY, VA – A magical holiday came to life for 200 Military kids and their families on Monday evening at the Yellow Ribbons United Winter Wonderland Extravaganza held at the Ritz Carlton, Pentagon City. Former NFL player Derrick Dockery and his wife, Emma hosted their ninth annual gala event to give early holiday fun and presents.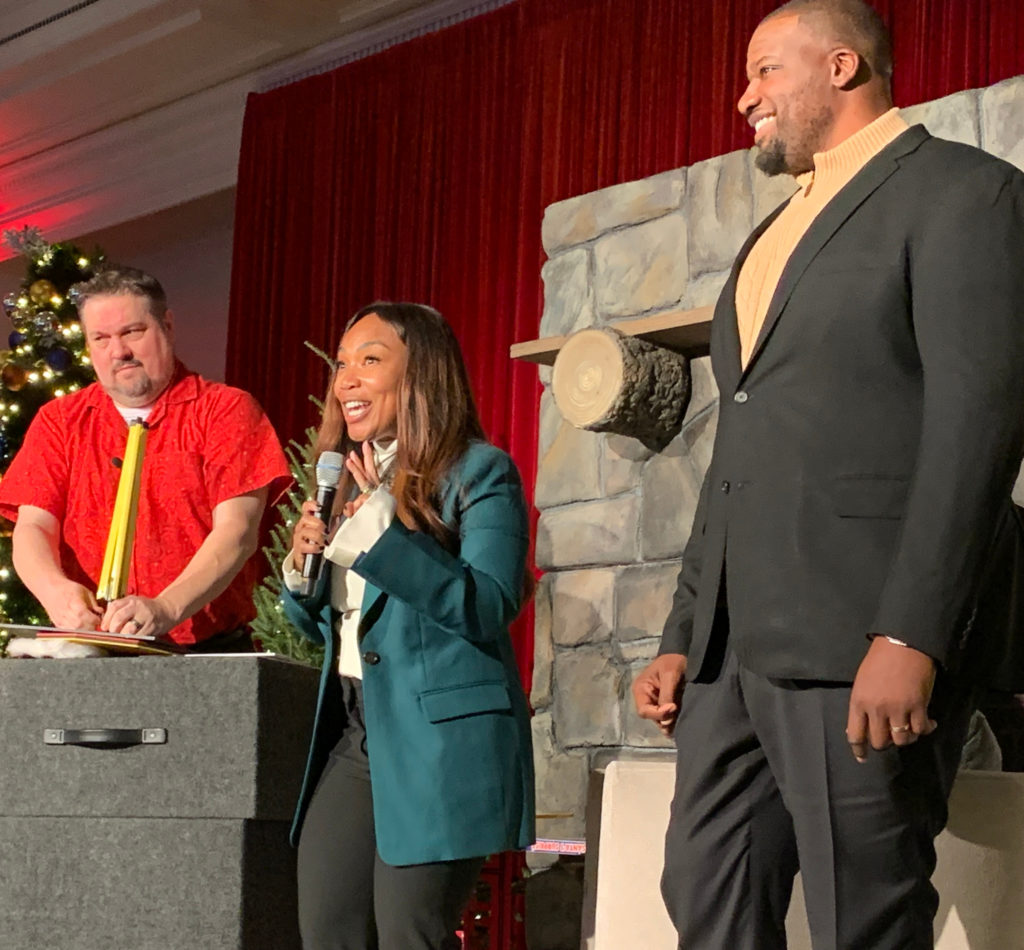 YRU is dedicated to strengthening the relationship between civilian and military children. Derrick and Emma Dockery both have experienced firsthand the challenges of growing up as military children. Emma was inspired to start Yellow Ribbons United after her brother passed away bravely fighting for freedom in Afghanistan.
So, they decided to start Yellow Ribbons United to keep his legacy alive. Emma's father served the nation proudly for thirty years before he retired as a Colonel from the United States Army. 
"To give families, particularly during the holiday season just a time of enjoyment, (and to see) the smiles on their kids' faces and their families as well," Dockery said. "That makes me want to do more for our military veterans' community because they do so much for our country," he added.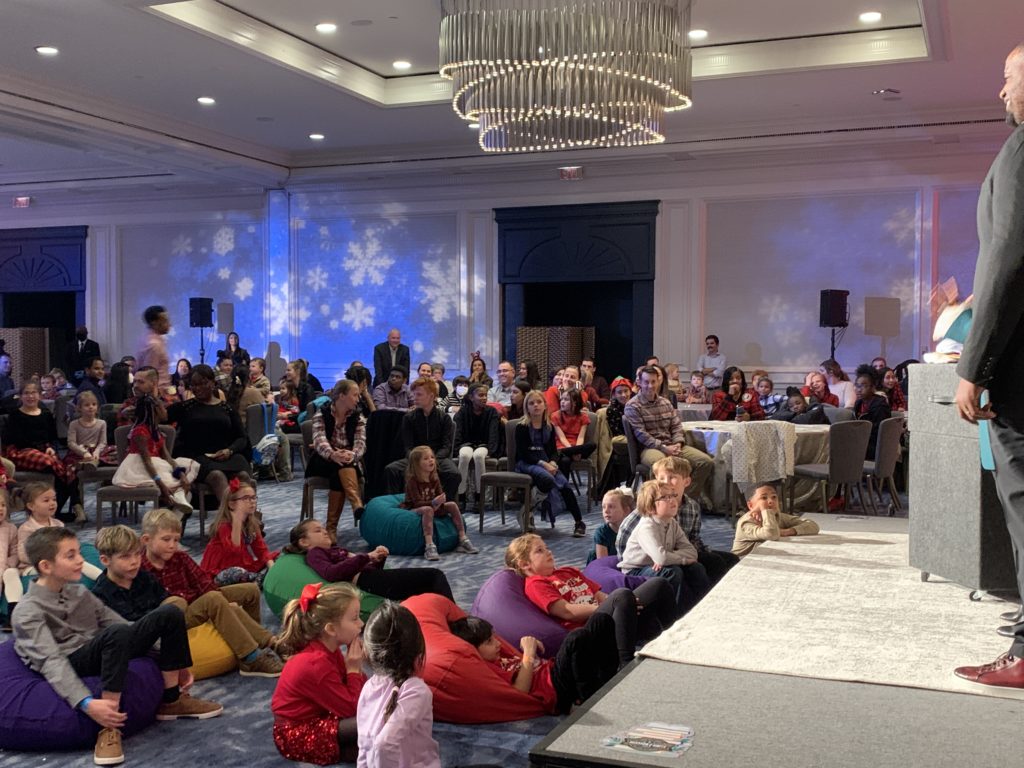 For the past nine years they have achieved this by partnering with the military community and the various bases across the area, as well as local sports teams and then leveraging their resources. Military partners include the U.S. Army, U.S. Department of Defense, USO, and TAPS (Tragedy Assistance Program for Survivors).
"I am grateful to have this opportunity to support our military families and communities. As a nation we are obligated to get behind these families, that our support will never stop, and it's important they feel our support, here and at home," said Dockery.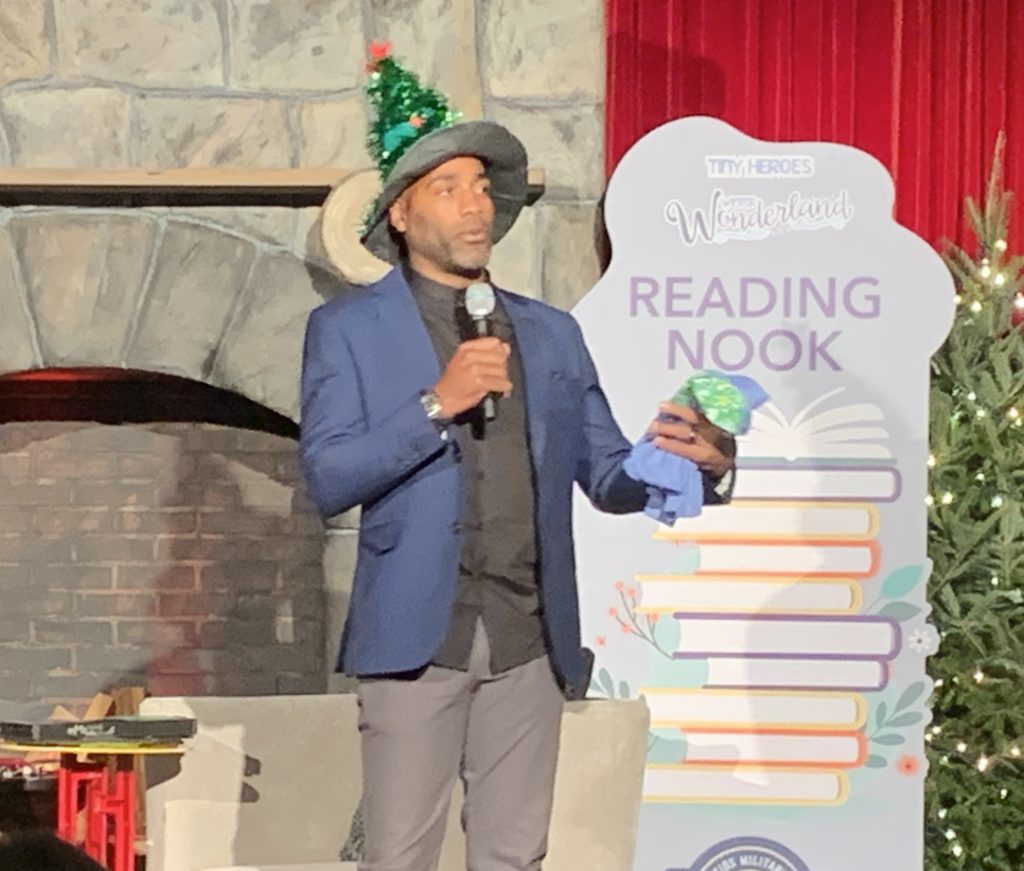 DeAngelo Hall was able to change his schedule around when Derrick asked him to attend the event on short notice. Hall shared that having come from a family that did not have a lot, he feels that any time a professional athlete can give back is a time he embraces.
"Anytime you can affect change close to home, it's always something that is near and dear to my heart personally, and there was no way I was going to miss this opportunity to show my appreciation personally. I want to thank the families across the country and world that give of themselves tirelessly," Hall shared.
Dr. Jill Biden, Brian Zimmerman, and members of Congress have lent support to YRU and Dockery feels it is very important that people see our leaders being involved as well in the community.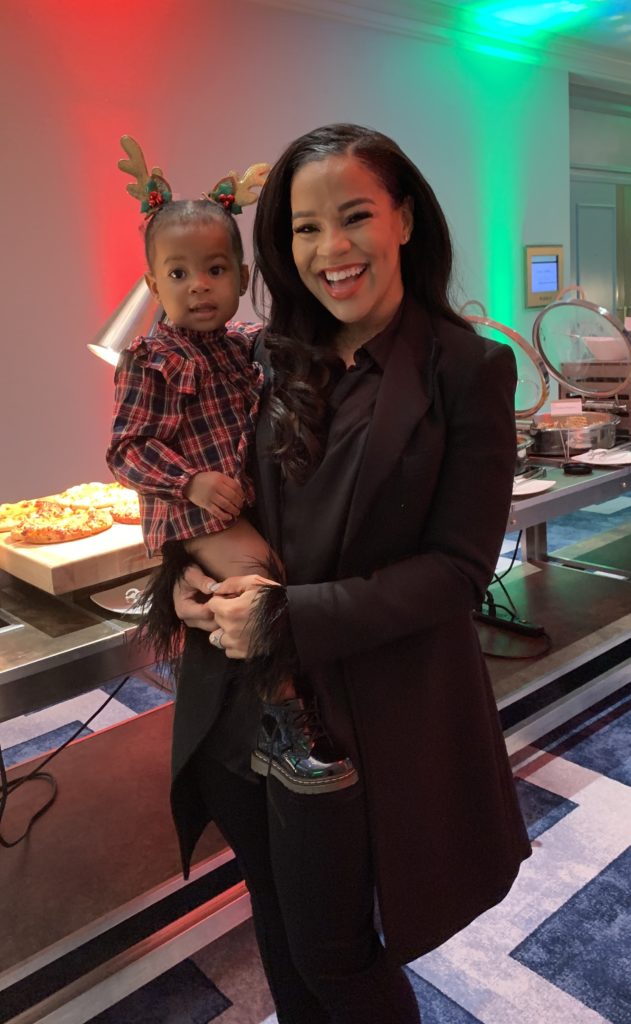 Dinner was an absolute kids dream cuisine, consisting of typical kid favorites —  pizza, chicken nuggets, french fries, and macaroni and cheese.
Laughter, activities, treats, games, toys, and gifts were showered upon the children throughout the evening. Young ones laughed with delight at a magician, gobbled up cupcakes and cocoa, visited candy cane lane, decorated holiday cookies, and were gifted with winter items like Old Navy socks, and Warmies stuffed animals.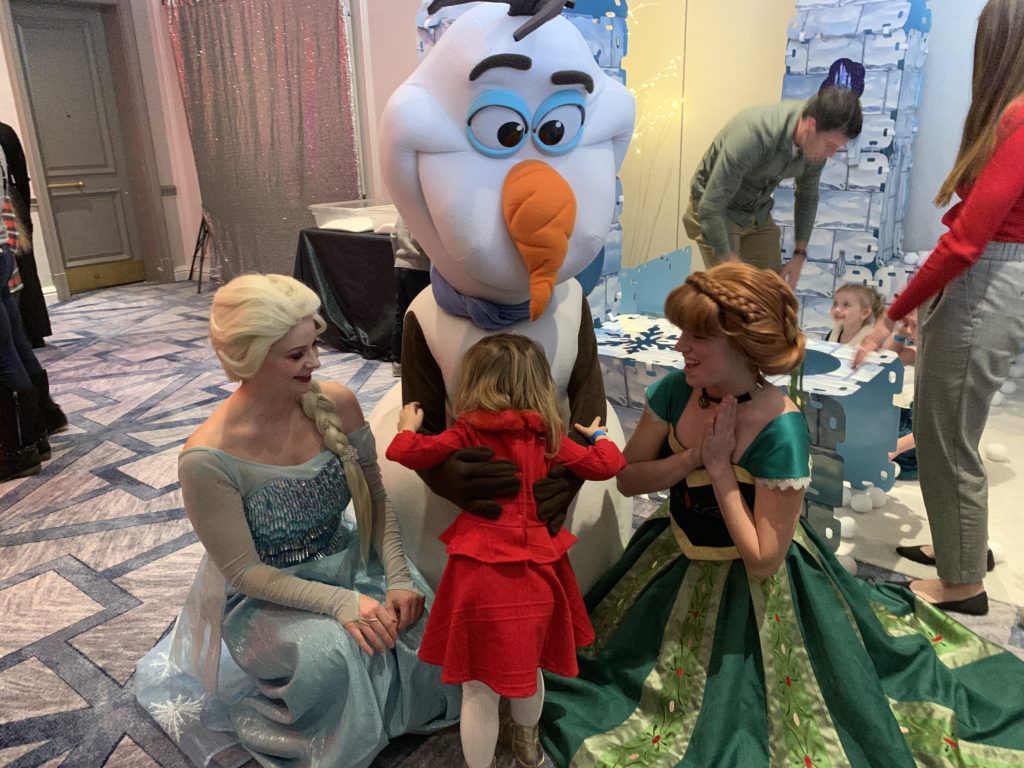 They played interactive video games, air hockey, bop-it, personalized their own build-a-bear, met "Gingy", the Grinch, Elf-on-the-Shelf, Frozen's Olaf, Elsa, and Anna, took pictures with Santa, and played in a snow village. Little ones also selected gifts from an abundantly-stocked U.S. Marine Corps-sponsored Toys For Tots room, distributed by 14-and 15-year old volunteers.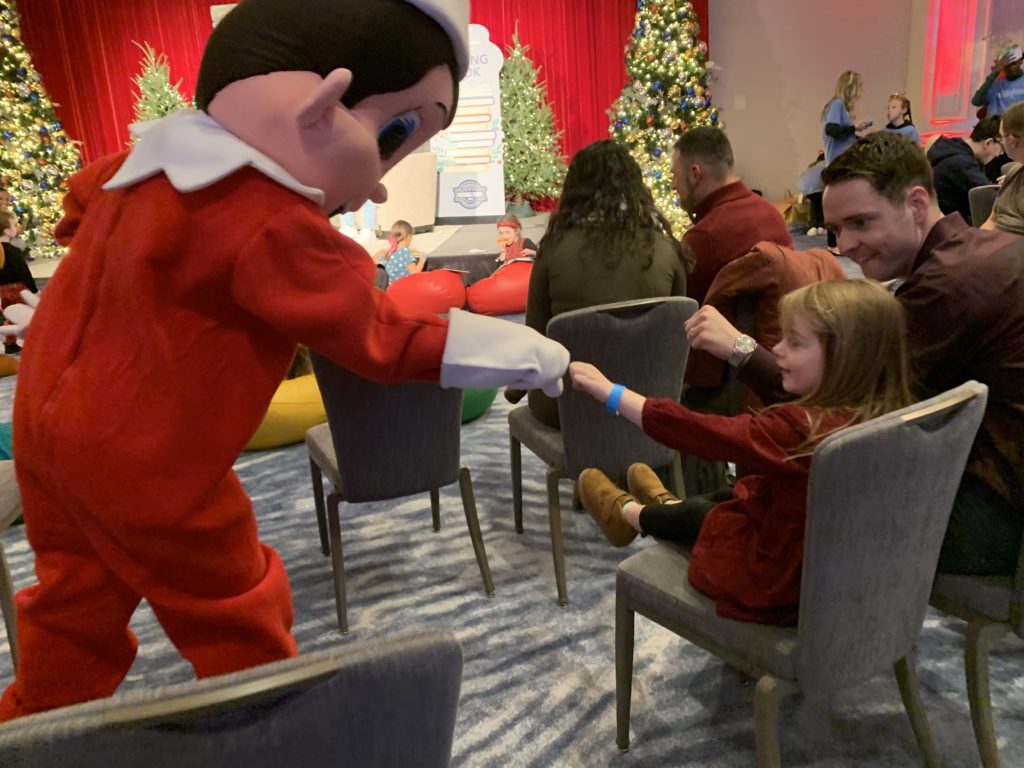 Smiles were on every face throughout the evening. Military families thoroughly enjoyed one another, ate together, laughed, and experienced the magic of the night. The Yellow Ribbons Winter Wonderland Extravaganza will surely be in the dreams of many children tonight!
[SEE  ALSO: Galactic Panther's Gallery Opening Reception "New Hue(2!) Saturday, December 10th]