Community News
Retrospective: INOVA Alexandria Hospital Celebrates 150 Years
Last Week's Celebration of First-Class Care and Innovation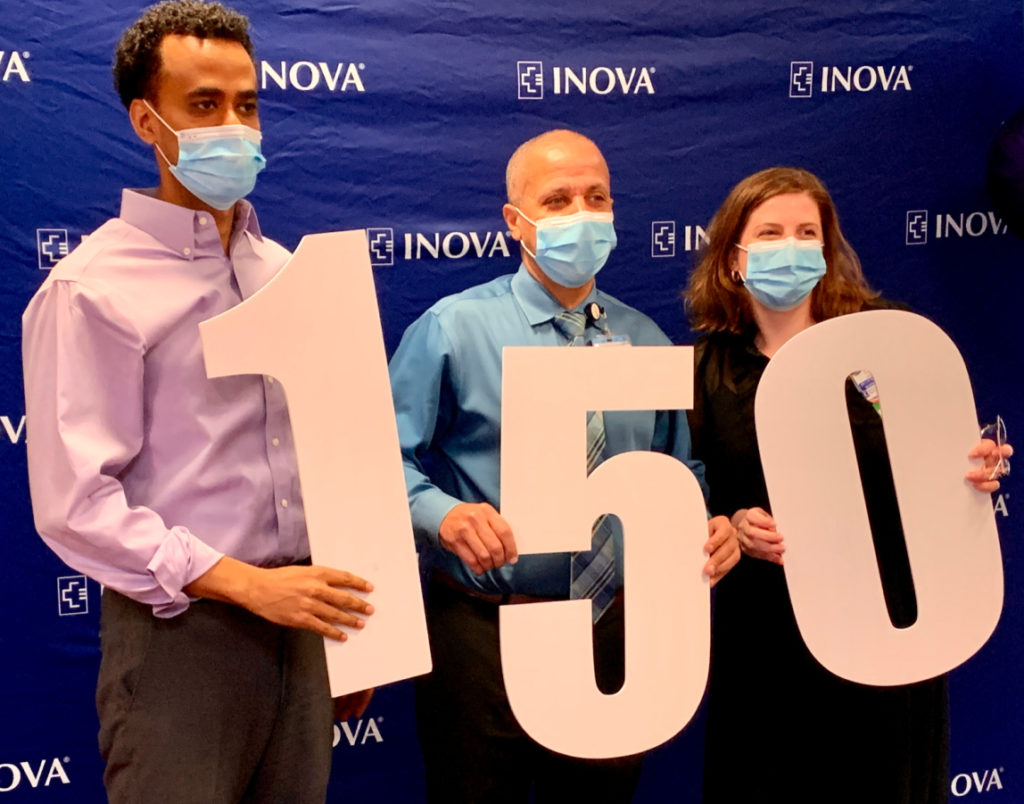 ALEXANDRIA, VA – Last week, Inova Health System celebrated Inova Alexandria Hospital's 150th birthday with hospital leaders, community partners and elected officials. To commemorate this incredible milestone, the celebration was complete with honorary remarks, a video presentation, and birthday cake.
"Our hospital is embedded in Alexandria's past, present and future, and is an integral part of our community's iconic identity," said Dr. Rina Bansal, MD, MBA, President of Inova Alexandria Hospital, in her opening remarks. "Like Julia Johns, the dedicated team members who make up Alexandria's hospital care deeply for our fellow Alexandrians."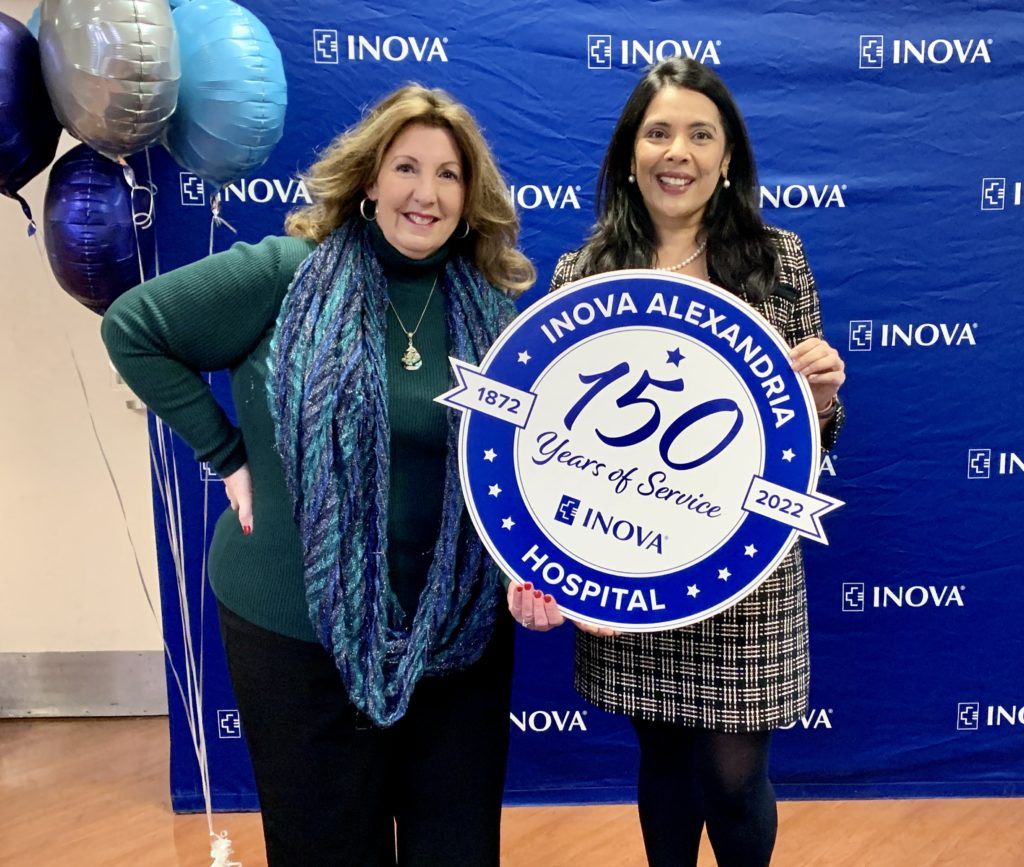 "Today, we continue to push our limits, to rise to a challenge and to set the course for cutting-edge medical care. Led by our amazing team of caregivers, we're proud to deliver the high quality of care that Inova is known for throughout northern Virginia, and Alexandria residents can depend on Inova for all their health care needs, now and in the future," said Dr. Bansal in the opening video presentation.
In 1872, panic surged as Alexandrians learned of a typhoid epidemic among crew on board a docked ship in Old Town. Everyone in the town feared that a wider epidemic was imminent. 
Visionary Julia Johns called upon a group of "charitably disposed" female neighbors and friends at St. Paul's Church and formed the Alexandria Infirmary Association, the forerunner of Inova. Even though the Union Army operated over 30 temporary hospitals in Alexandria, Johns recognized that there was not a designated central location to treat the sick and quarantine those with contagious diseases.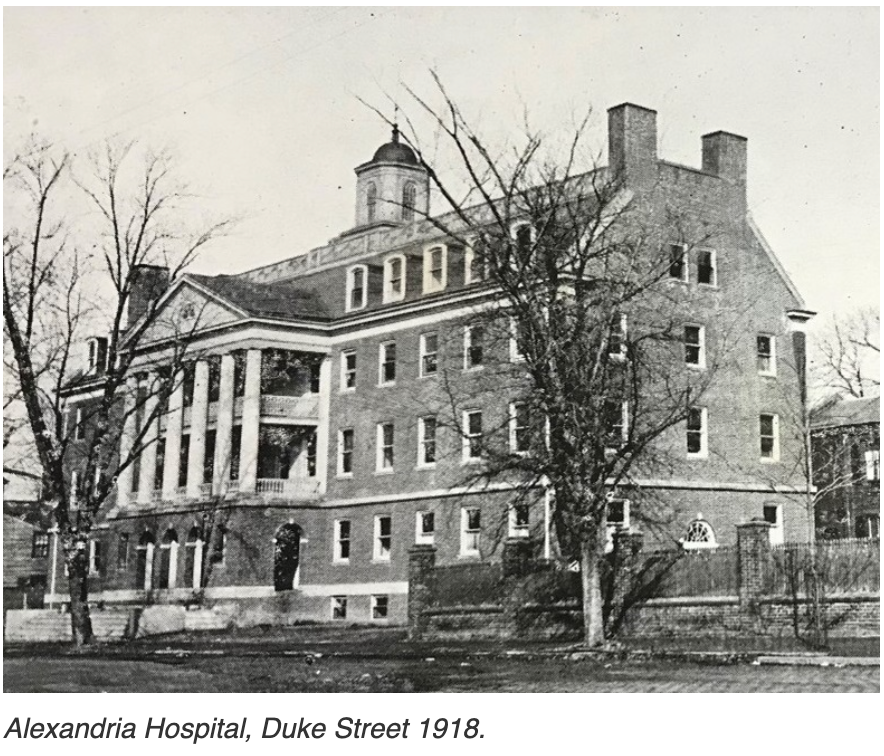 In December 1872, the Commonwealth of Virginia granted a charter to the Alexandria Infirmary, and Johns and her team immediately leased a townhouse at the southwest corner of Duke and South Fairfax Streets. Early the next year, in 1873, the Alexandria Infirmary began treating patients. 
Now, 150 years later, Inova Alexandria Hospital is the oldest continuously-operating community hospital in Virginia and provides high-quality medical care and innovative technology. The celebration was an opportunity to honor the hospital's rich history as the city's trusted health partner and to look forward to an exciting future. The hospital has continued John's spirit of innovation and compassion.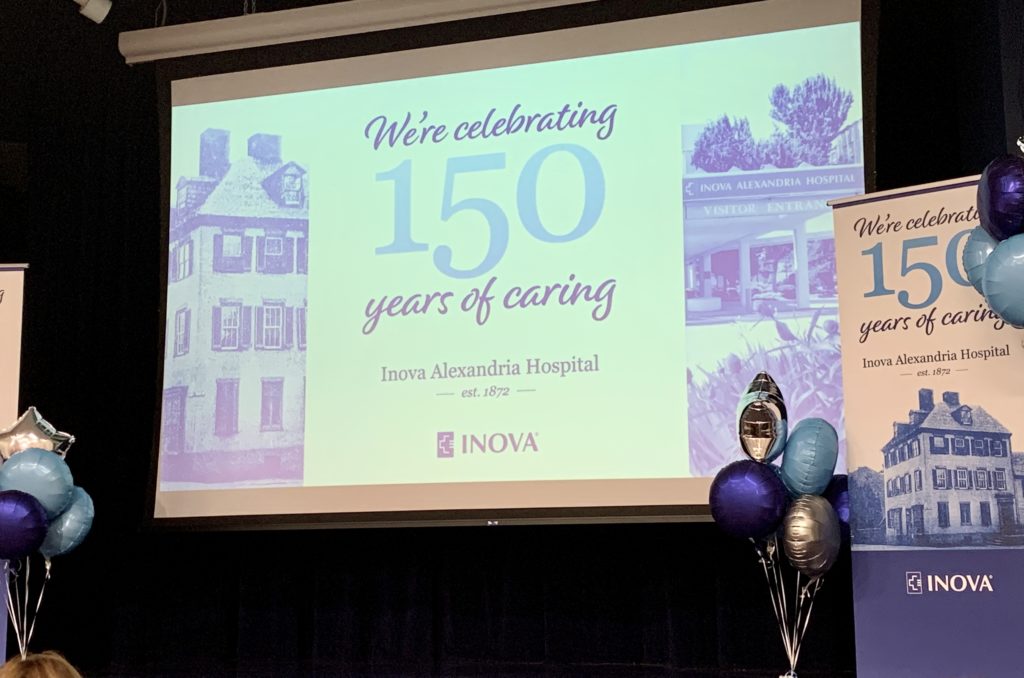 "We have met our community's health needs head on, from the typhoid epidemic of the 1870s to the Covid19 Pandemic which we continue to address with our community partners," said Dr. Bansal. "We could not have done so without the commitment, energy, and team work of our wonderful team members past and present."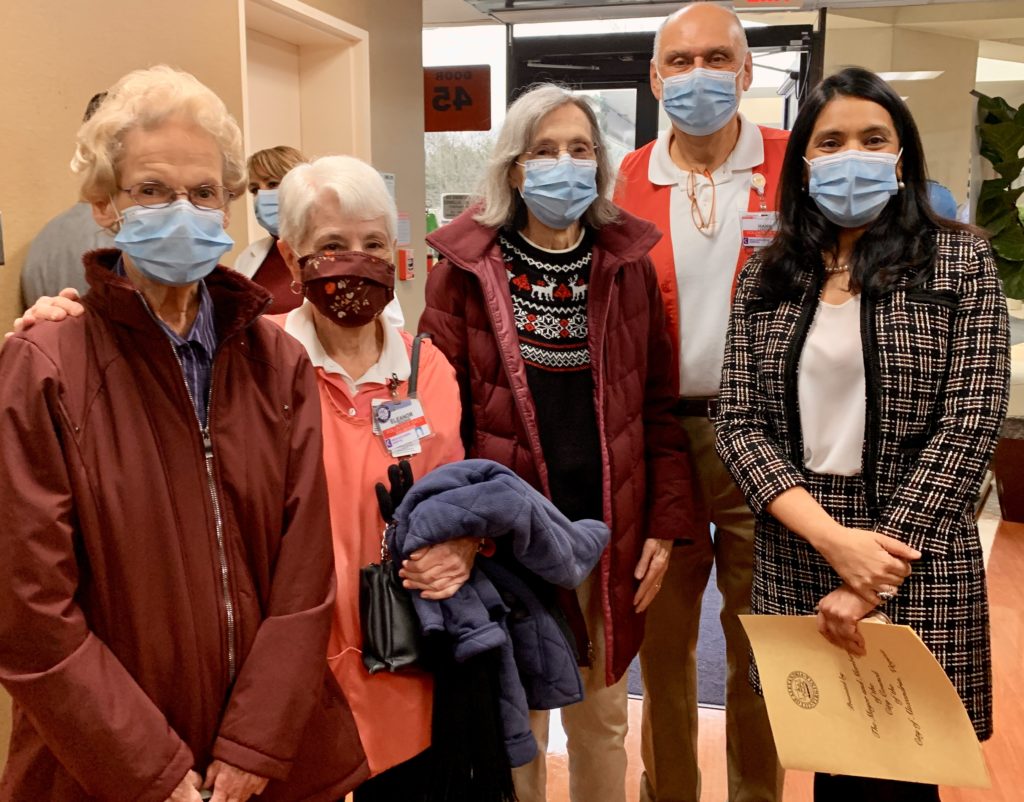 Inova is building a brand new campus at the former Landmark Mall location, to proudly carry Julia John's legacy forward. Plans include a state of the art hospital, a cancer center, a speciality care center, and much more to provide world-class healthcare.
Mayor Justin Wilson read the official City of Alexandria Proclamation which commemorated the 150th Anniversary of the hospital.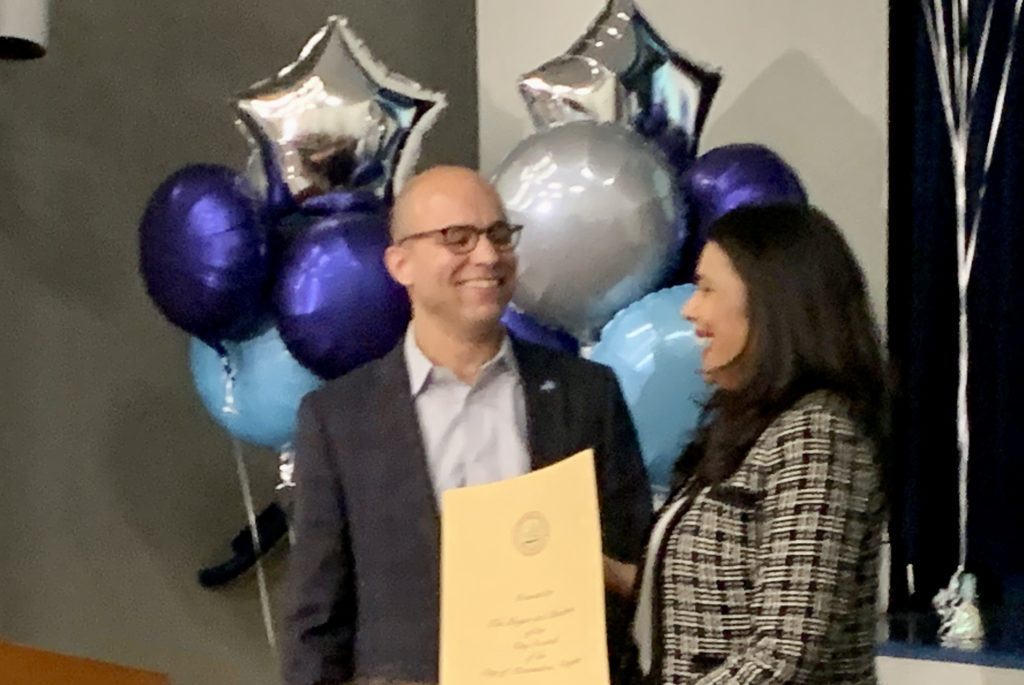 Dr. J. Stephen Jones, MD, FACS, President and CEO, Inova Health System, spoke of the many firsts that the hospital has shared for Inova's Sesquicentennial, including:
1.  The infirmary established the first nursing school in Northern Virginia in 1894.
2.  A dispensary opened in 1900 and began the first outpatient treatment in the Commonwealth. 
3.  In 1902, the Alexandria Infirmary changed its name to the Alexandria Hospital, which in 1960 gained national fame for establishing the first emergency department in the United States to provide full-time ER doctors.
4.  Inova Alexandria was first in therapy treatment for prostate cancer, first in endovascular aneurysm repair performed in northern Virginia.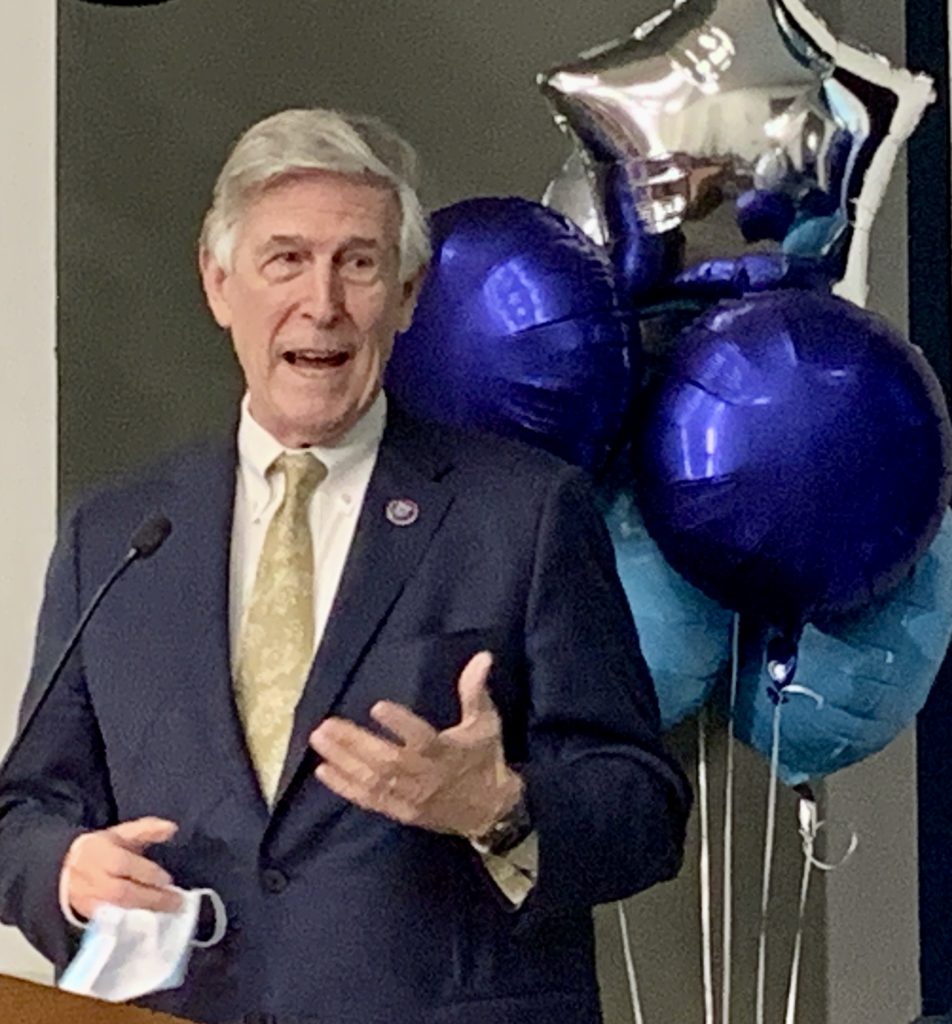 "It's not very often that hospital institutions of any kind make it to ten years, in a country with 330 million people, I bet there are not many institutions that are 150 years old," said Congressman Don Beyer. "The strength of the community, strength of the institution, will mean it will strive for decades, hundreds of years to come," Beyer added.
The celebration was attended by speakers Dr. J. Stephen Jones (President and CEO, Inova Health System), Congressman Don Meyer, and Mayor Justin Wilson, as well as Vice Mayor Amy Jackson, Councilwoman Alyia Gaskins,  Chief Sheriff Sean Casey, Police Chief Don Hayes, Virginia Legislative Senator George L. Barker, and Delegate Elizabeth Bennett Parker.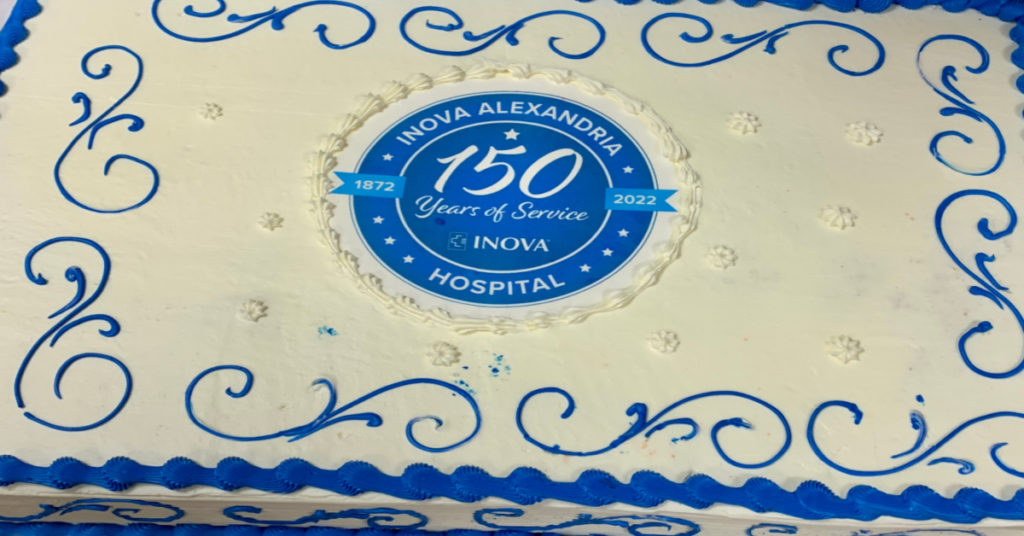 About Inova, Northern Virginia's leading nonprofit healthcare provider. Our mission is to provide world-class healthcare – every time, every touch – to each person in every community we have the privilege to serve. Inova's 20,000 team members serve more than 2 million individuals annually through an integrated network of hospitals, primary and specialty care practices, emergency and urgent care centers, outpatient services and destination institutes.  
Inova's five hospitals are consistently recognized by the Centers for Medicare and Medicaid Services (CMS), U.S. News & World Report Best Hospitals and Leapfrog Hospital Safety Grades for excellence in healthcare.
Inova is home to Northern Virginia's only Level 1 Trauma Center and Level 4 Neonatal Intensive Care Unit. Its hospitals have a total of 1,936 licensed beds. More information and statistics about Inova can be found at www.inova.org.
[SEE ALSO:  Alexandria Resident Dani Salinas Honors Veterans at Pearl Harbor Parade in Hawaii]