Community News
Join the 2023 Alexandria St. Patrick's Day Parade
Scheduled for Saturday, March 4 at 12:30 p.m.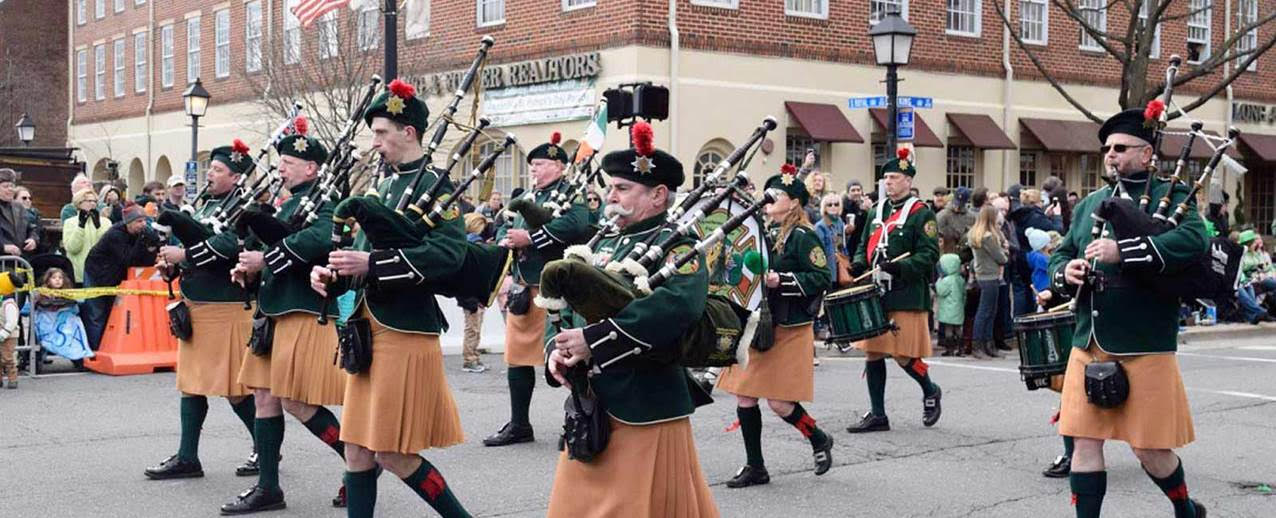 Alexandria, VA – Held annually on the first Saturday in March, Alexandria's St. Patrick's Day Parade has grown to be the largest one-day  event in Old Town. Featuring pipe bands, Irish dance schools, community groups,  and a host of other musicians and performers. It is a fantastic day to spend with family or friends. For over 40 years, the Ballyshaners have been pleased to provide Alexandrians with the finest Irish celebrations. Join the festivities on March 4, 2023.
Organizers would be grateful for your donation of time or funds. You can also attend a fundraiser or volunteer. The Ballyshaners always need help with planning and staffing. "Our parades typically cost tens of thousands of dollars and require months of careful planning," the group wrote in a press release, " and the past two years have been difficult for our members, sponsors, and local businesses."
Contact b[email protected] for specific volunteer opportunities or to become a group member. There is no membership fee.  Monthly meetings are held at 7 pm. Dates to be determined.  Weekly meetings will take place for the two months prior to the event. Dates and locations are posted on the Ballyshaners' website and Facebook page. 
Want to donate to preserve Old Town's St. Patrick's Day Parade? Cash donations can be made at our donate page or contact them at b[email protected]. 
Applications to be a part of this year's parade are now open. Click HERE to register for the parade. 

FOR MORE: Submit Nominations for Virginia's Outsanding Crossing Guard Award by January 20