Arts
Artist Emmett Merrill's Prints on Display at Galactic Panther in Old Town Alexandria
Opening reception for "HIGHWAYS & HAUNTS" Saturday, Feb. 18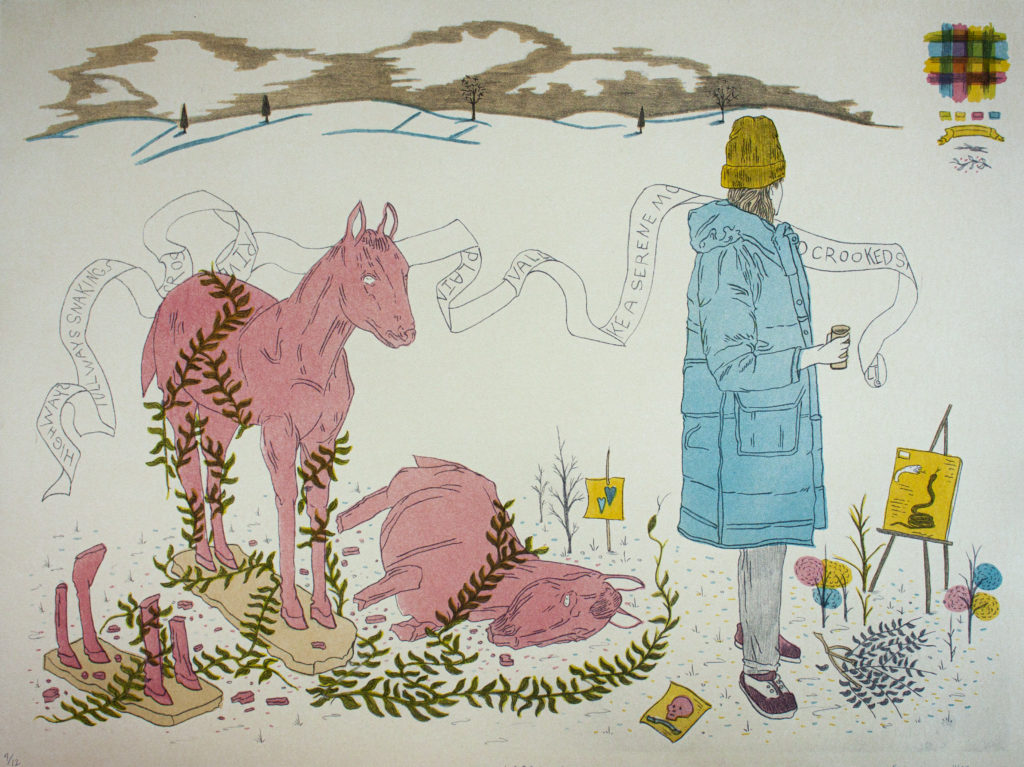 ALEXANDRIA – Old Town art gallery Galactic Panther, located at 1303 King St., will host an opening reception for a new  exhibition "HIGHWAYS & HAUNTS: New Prints by Emmett Merrill" on Saturday Feb. 18. The event is scheduled for 6-10 p.m.  The exhibit will be on display for the month of March and into April.
Merrill is an independent artist and printmaker from Kansas City, MO. His preferred medium is lithography, which he uses to explore topics of interest ranging from ghost stories to the American Highway system to art history.
The artist said his "prints also explore how time can move within a single visual space, similar to the way hieroglyphs exist as a contained image, but can be read in the same fashion as words on a page."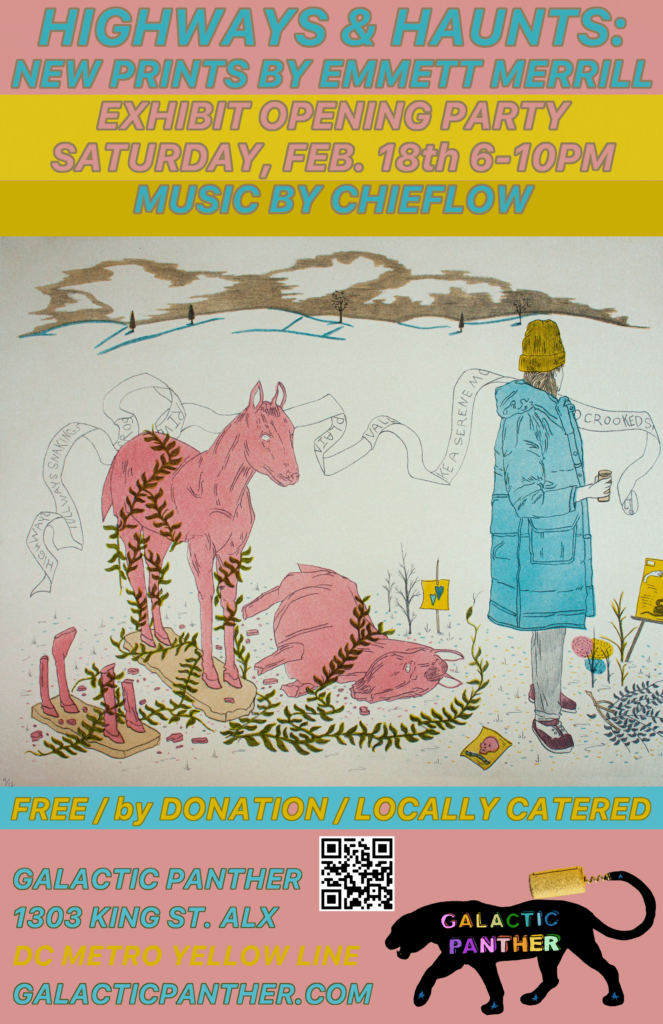 "It isn't really any kind of cautionary tale," he added, "but more a study of the moment between someone in their day to day life experiencing the absurd, in whatever form. Then, when they try and share it with someone else, that thing is gone."
Merrill received his BFA in printmaking from the Kansas City Art Institute and his MFA from the University of Tennessee, Knoxville.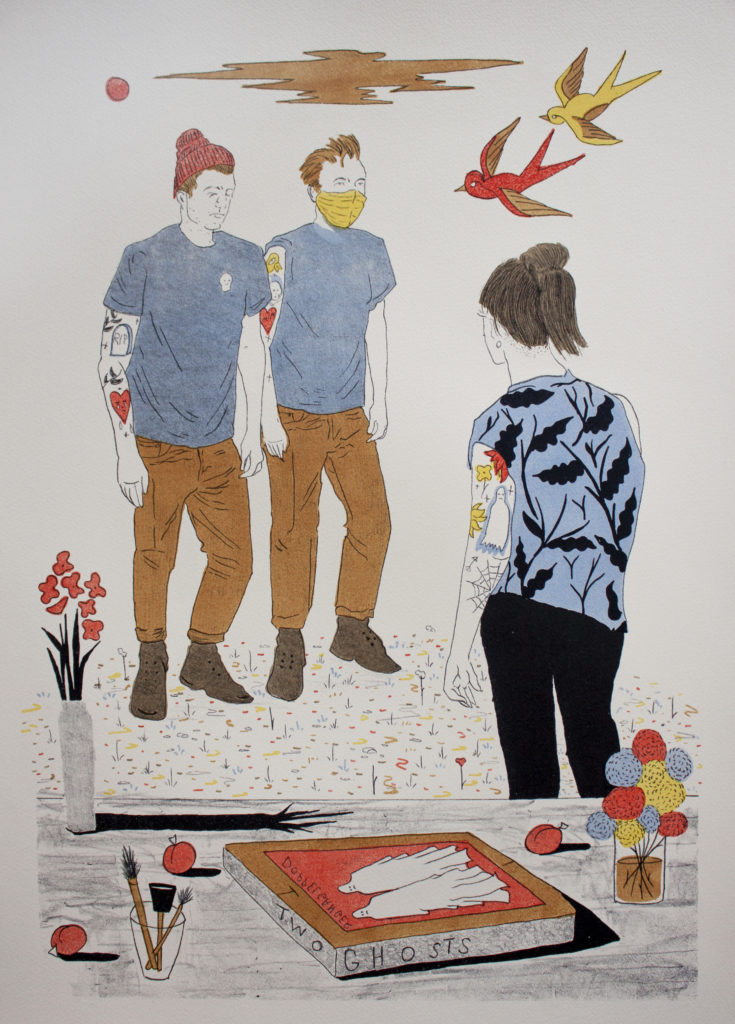 His work is part of numerous public and private collections in the U.S. throughout the world. For example, his art can be seen at the Library of Congress and the China Printmaking Museum.
Galactic Panther is open Thursday and Friday 12-6 p.m, Saturday 9 a.m.-7 p.m., Sunday 12-7 p.m., and by appointment.
Visit the gallery on its website and follow on Facebook, Twitter, and Instagram for the most current information.
OTHER UPCOMING EVENTS
-Soundbath & Yoga 2/14
-Dancing Every other Tuesday
-Comedy every Wednesday & Friday
-Improv every 2nd Saturday
-Meditation every 1st Sunday
-Open Mic every Sunday
-GATHER.DRINK.CREATE. Art workshops every Sunday
This report has been updated to correct the mispelling of Emmett Merrill's first name.