SPORTS
Golfer Olivia Greene, 13, Winning Tourneys and Having Fun on the Course
Winner of the Charlie Stifford Cup attended Alexandria fundraiser last week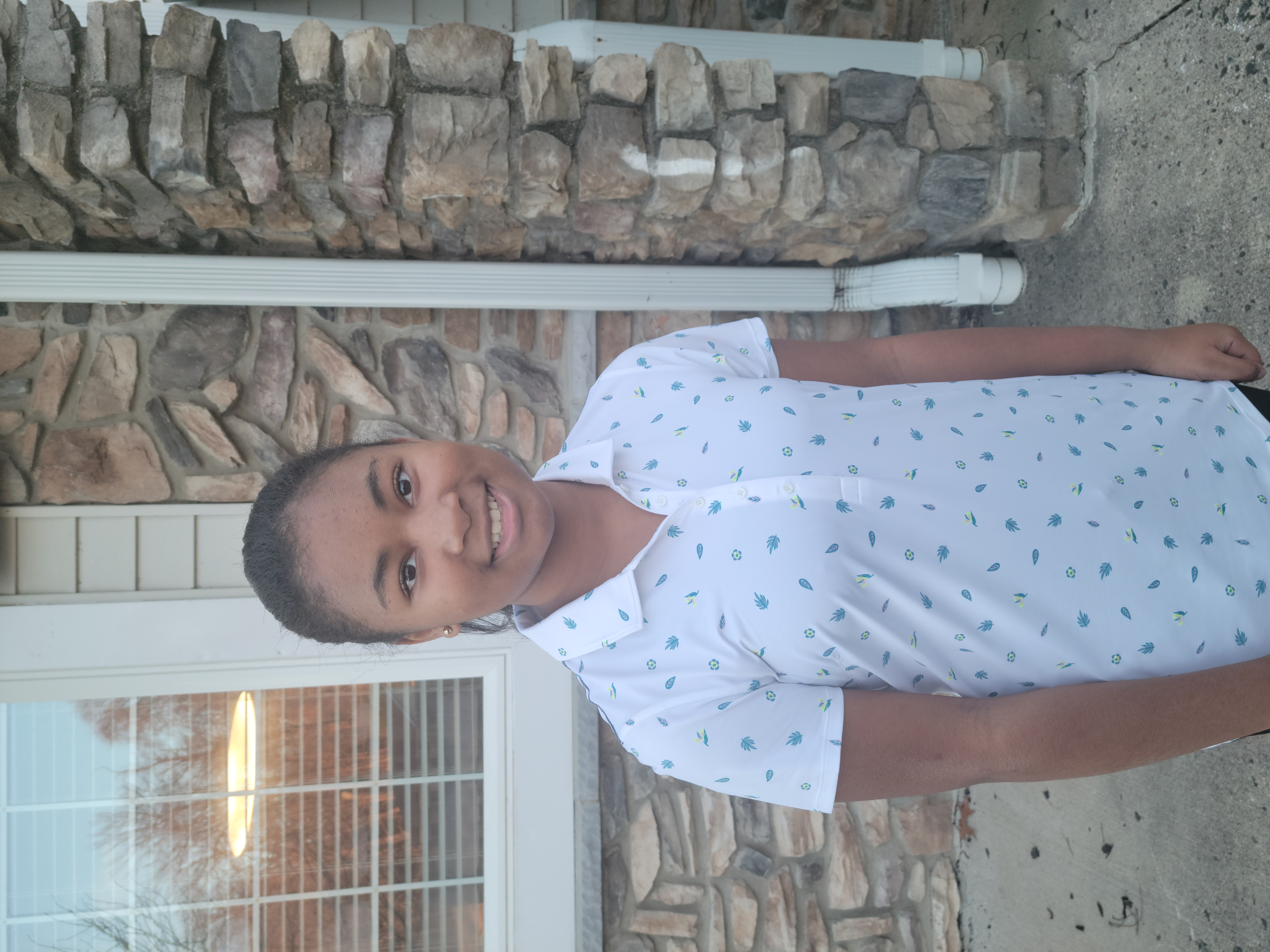 ALEXANDRIA, VA – In many respects, Olivia Greene is like most other 13-year-olds. She enjoys spending time with her friends, listening to music, and watching movies with her parents, James and Treveene. The soft-spoken Congressional School seventh grader is an honor roll student, was the MVP of her JV softball team, and is a member of the debate team.
On a golf course, however, Greene is unlike most other 13-year olds, or most other people. Her precocious talents literally stop people in their tracks, stunned into silence as she sends golf ball after golf ball into the sky before they land softly on targets far away.
Last Saturday, she took time out of her busy schedule to come to Alexandria. Word is spreading fast about her skill, and Greene participated in a meet-and-greet at Rudy's Golf & Sports Bar at 6625 S. Van Dorn St. The event was part of a charity fundraiser co-hosted by Rudy's and the D.C. Divas football team.
For Greene, who started playing golf at the age of six years old, a golf course is a serene place.
"I love that it's quiet and that I can spend time thinking through shots and how to navigate the course," she admitted.
Part of her success comes from not focusing on results.  Instead, she uses a mental scorecard that focuses on approaching each shot with the right process.
This approach has helped her dominate the First Tee Metro Tour circuit. She has won an astounding 14 tournaments in just two years. The curcuit provides opportunities for participants ages nine to 18 to play in competitive tournaments during the summer.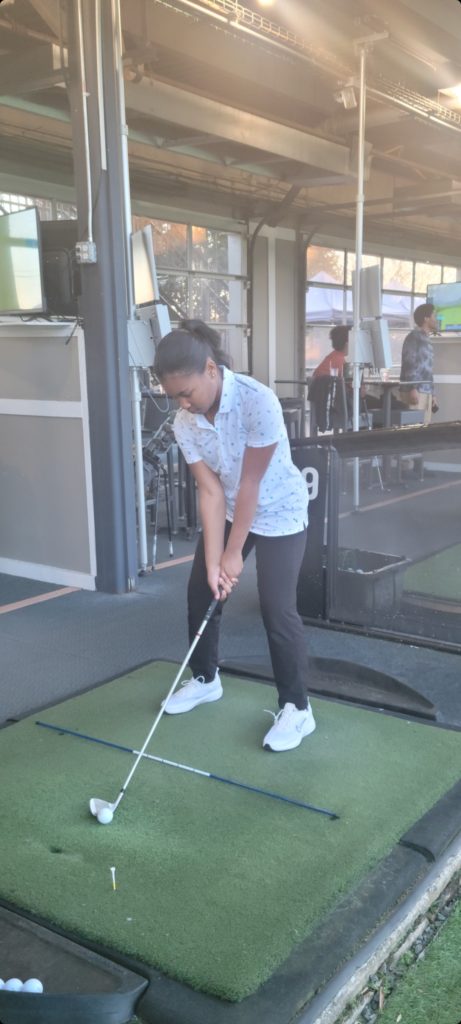 Last June, Greene was the youngest girl on the winning 12-person co-ed team at the Inaugural Charlie Sifford Cup at the National Links Trust Historic Langston Golf Course in DC.
Greene said that she especially appreciates that First Tee focuses on playing skills, life lessons, and leadership skills.
"It not only teaches you to play golf," she said, "but it also teaches you core values, including respect for the game, for your opponents, and in general."
Through the 501(c) charity Golf. My Future. My Game (which aims to foster greater diversity and inclusion in golf), Greene met and played a hole with LPGA golfer Caroline Inglis. The same month her team won the Stifford Cup, Greene attended the KPMG Women's PGA Championship at Bethesda's Congressional Country Club. In addition to walking inside the ropes, she witnessed pros navigate its infamous 16th and 17th holes.
When asked which aspect of her game is most developed, Greene responded confidently that her driving skills are strong. She added that she also has a good short game, and that "flop shots are my favorite." While Greene named several LPGA golfers that she watches and follows, it may be Olivia Greene who will soon be the role model for the next generation. For them, she has a message: "Have fun."
Kevin Dauray contributed to this report.
Junior Docents Wanted at History-Filled Gadsby's Tavern Museum