Foodie Newz
Welcome to Eddie's Little Shop and Deli in Old Town
Check out the fresh meats and breads, house-made mozzarella, and more
Alexandria, VA – Let's give a shout-out to Ed McIntosh and his new sandwich and gourmet food shop, Eddie's Little Shop and Deli, now open at 1406 King St. "The home-made mozzarella sells out every day," says Ed, "we can't make enough to meet the demand." The shop is filled with love, from his memories growing up in Brooklyn to the staff manning the kitchen and counters.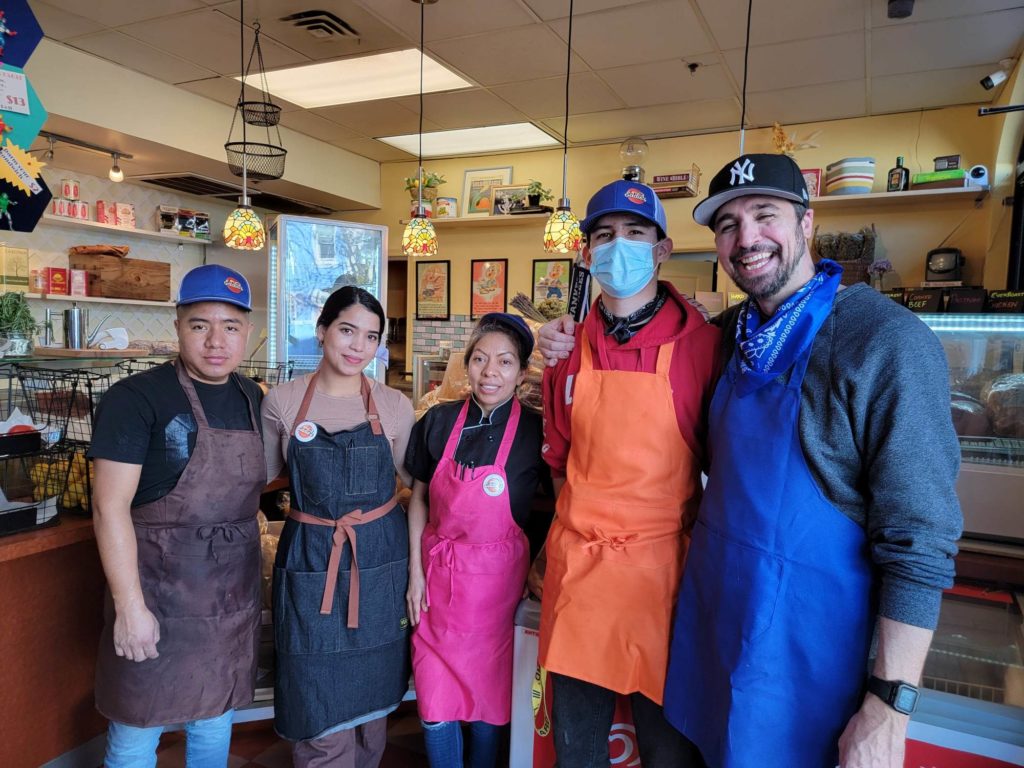 McIntosh brings his expertise born from graduating from The CIA and working in Great American Restaurants and Hillstone Restaurant Group. Prior to opening Eddie's Little Shop and Deli, Ed was the innovator behind Pendleton Carryout and Chop Shop Taco. The deli is the product of his dream to always open a shop similar to the bodegas of his youth. McIntosh said "My wife was very happy to have me out of the house while working on this project." In addition to the deli and sandwich counter, you should take a walk around the bodega shelves and discover a host of interesting products including olive oils and pasta from Italy and beyond.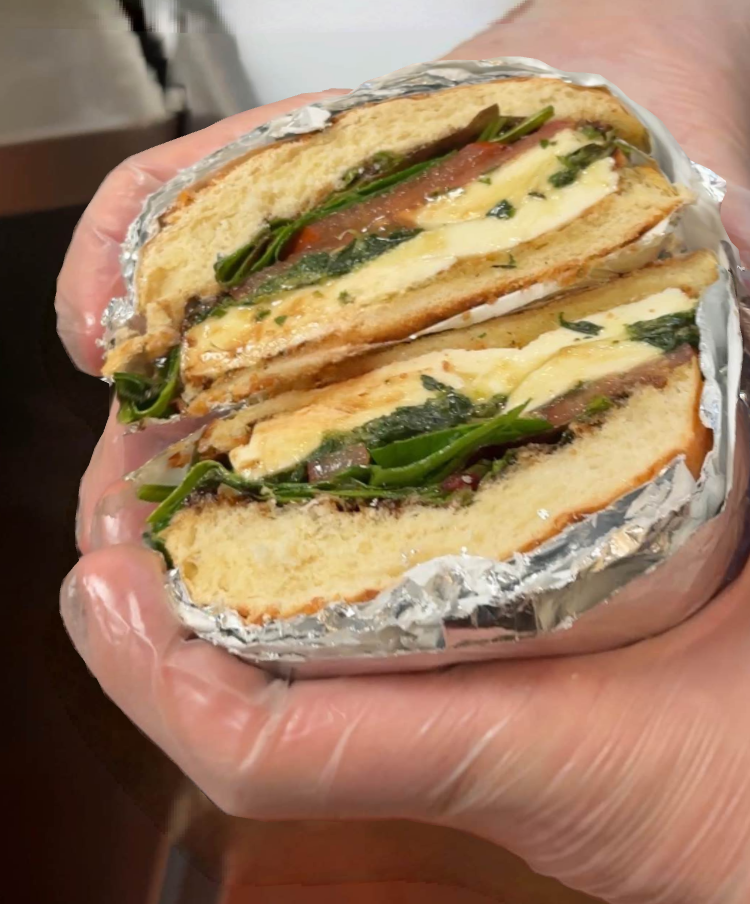 As time passes, he plans to expand the menu to include more specialty meats and cheeses to make additional sandwich offerings using Lyon's Bakery bread and rolls. The same products including meats available by the pound and bread are for sale from the deli counter.  Currently, the sandwich menu includes the Ribeye Sando of ribeye on a hoagie roll and topped with horseradish sauce and provolone. Other sandwiches to try are the Golden Eagle with roasted chicken Carolina Gold BBQ, gouda, mayo, lettuce, bacon, tomato, onion, Italian dressing, and a house pickle stuffed into an Italian roll or the Co'bano with corned beef, mustard pickle, hot capicola, ham, swiss cheese, and toasted marble rye loaf.