Book Reviews
New Book Proves Baseball Heroes Stick With Us from Youth to Adulthood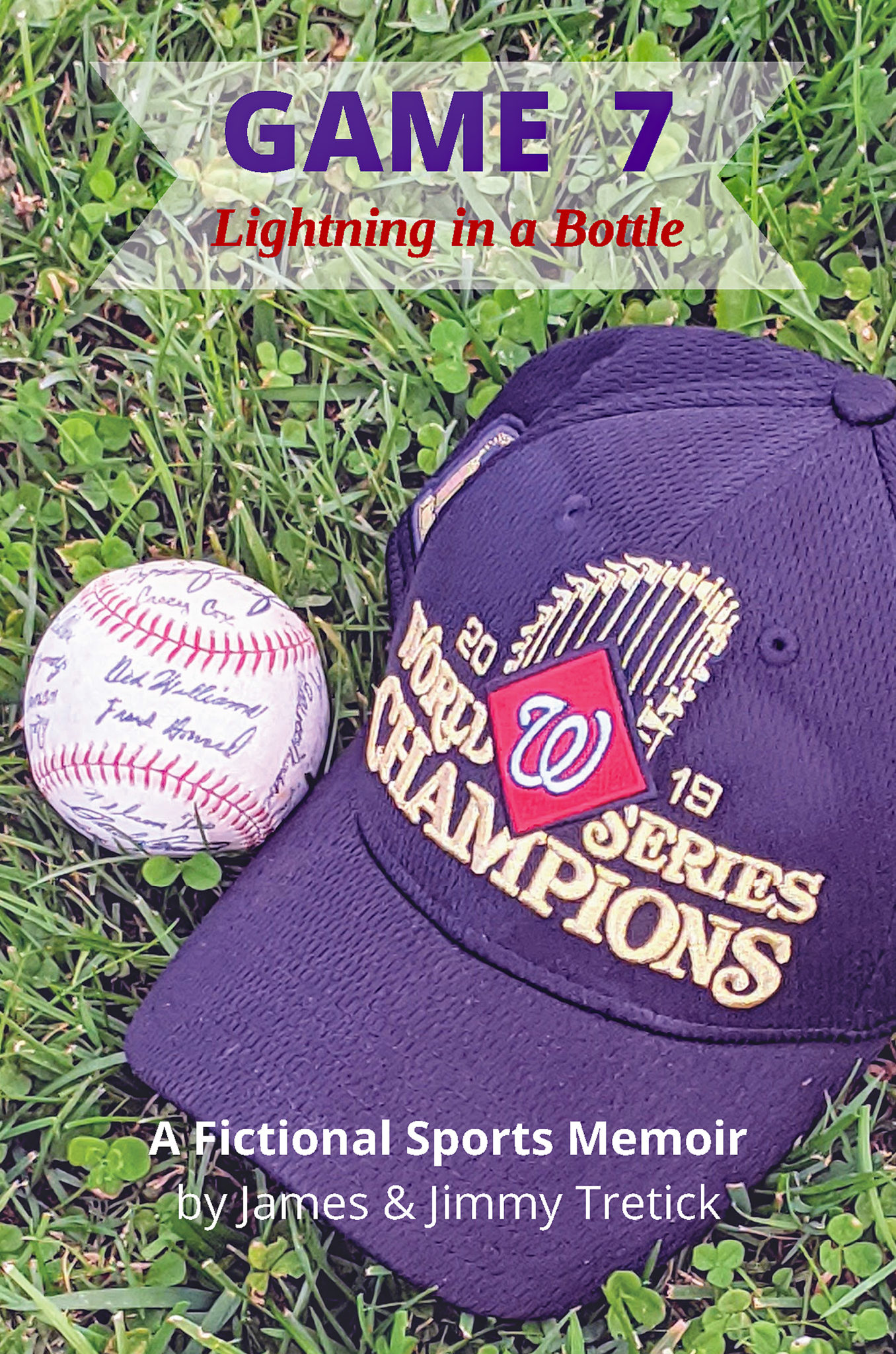 Alexandria, VA – Review: Game 7: Lightning in a Bottle
Publisher: Barnes and Noble Press
Author: James (and Jimmy) Tretick
Reviewed by: Ralph Peluso, Literary Editor
Zebra Rating–5 Stripes
It happens every spring! Baseball fans emerge from their winter slumber. The slate was wiped clean. A new baseball season gets underway. And every hometown fan imagines their boys of summer winning it all.
It also happens every fall. Disappointment. The hometown team does not (always) prevail. Other times they relocate, leaving their fans heartbroken. Washingtonians suffered a rare and intriguing form of abandonment.
The Washington Senators (commonly referred to as the Nationals) were established in 1901 as one of the eight charter American League franchises. That version of the team achieved some success: three pennants and a World Series win in 1924. But in 1961, the original franchise and its hometown heroes took off for the greener pastures of Minnesota.
They were immediately replaced by the new '61 Senators, an expansion team consisting of tired veteran players and relative unknowns. That version of the Washington baseball team achieved no success and, after eleven years, relocated to Texas. And they did so in an embarrassing and unforgettable manner–a forfeit caused by unruly fans storming the field. That is where this fictional memoir begins.
In Game 7, Tretick takes a fresh and creative approach to telling the story. First, he writes from a youth's perspective (Jimmy) about the void created when the hometown team leaves. Then he describes the excitement when baseball returns to DC in 2004 as the Washington Nationals. Finally, he works in the exhilaration of a grown man when against all odds, his heroes reach the pinnacle of baseball.
James started this work while recovering from double bypass surgery, at the insistence of his soul-mate Mia "to mend his broken heart, as she put it. That was all the inspiration I needed," he says. "This book fulfills a lifelong passion for writing about the Nationals. Mia is also responsible for the direction of the book. As a career technical writer, she suggested I make it more personal with more feelings. Even to share stories about the baseball games I attended in my youth."
Another unique aspect of this fictional memoir is the author's judicious use of line scores, statistics, and quotes that place the reader inside the ballpark. Readers feel as though they a witnessing the action firsthand.
Tretick's work is chock full of facts. Did you know the Nat's faced five elimination games? Or that when Cy Young Award-winning pitchers Zack Greinke and MaxScherzer squared off in the series finale, it was the first time that had ever happened in a World Series deciding game?
For Nat's fans, Game 7 will stir memories of the fading art of keeping score. Although standards exist, most scorekeepers use personal hieroglyphics to record a description of the game. James has craftily woven memorable, philosophical, and inspirational quotes into his book. My favorite is sportscaster Joe Buck saying, "The Astros are on the edge of greatness." Mr. Buck was proven wrong, at least in 2019.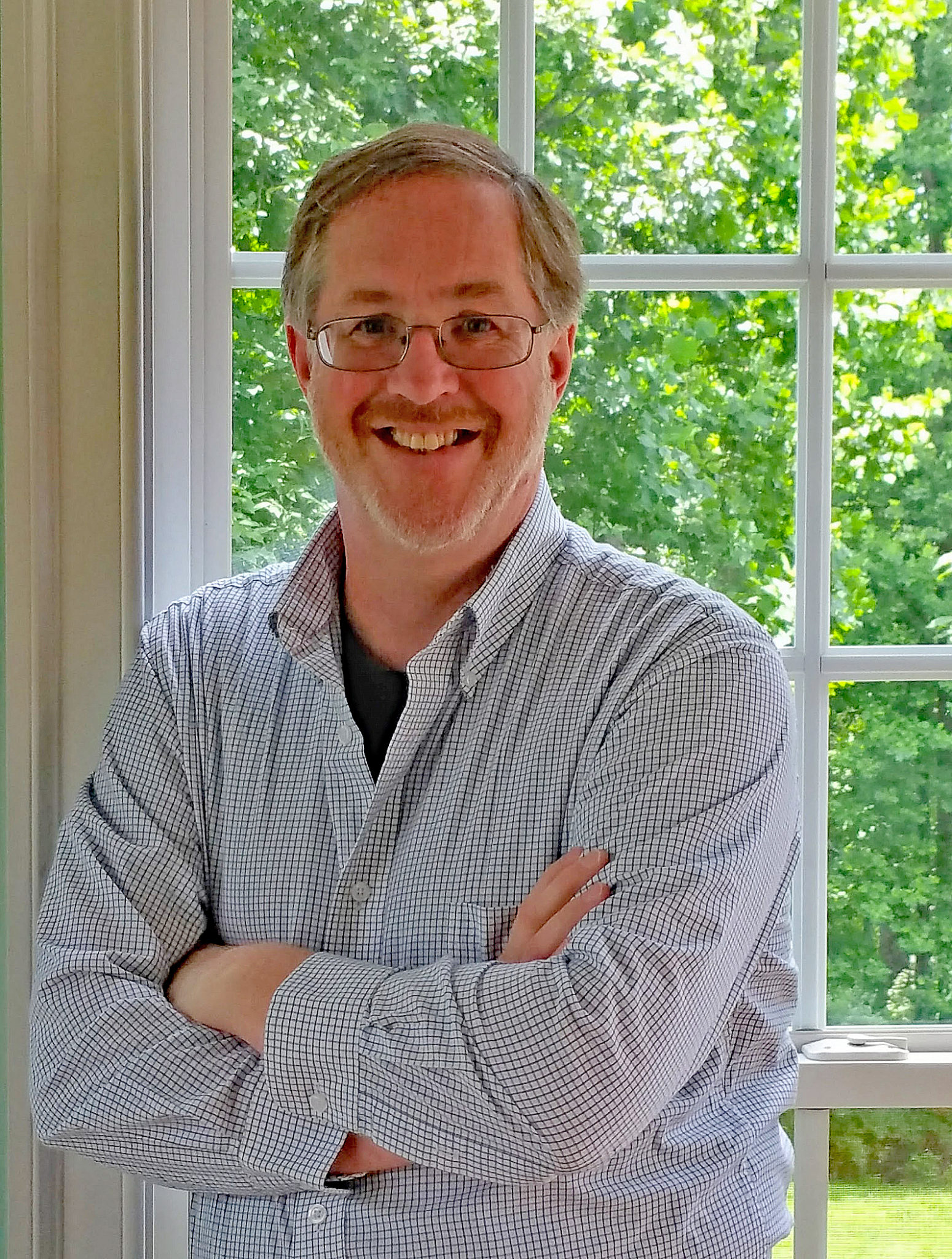 James Tretick is a native Washingtonian who now lives in Charlottesville, Virginia, with his best friend, Mia, their stuffed dog Sunday, and three imaginary cats. Before writing this book, he spent three decades as a technical writer and professional editor.
Game 7 is a well-thought-out and detailed baseball memoir. With each page, the reader accompanies James and Jimmy Tretick on their sports journey from loss to elation. The detail and colorful quotes let you join them and imagine what it might be like to hit a World Series-winning home run. Zebra rating: 5 Stripes