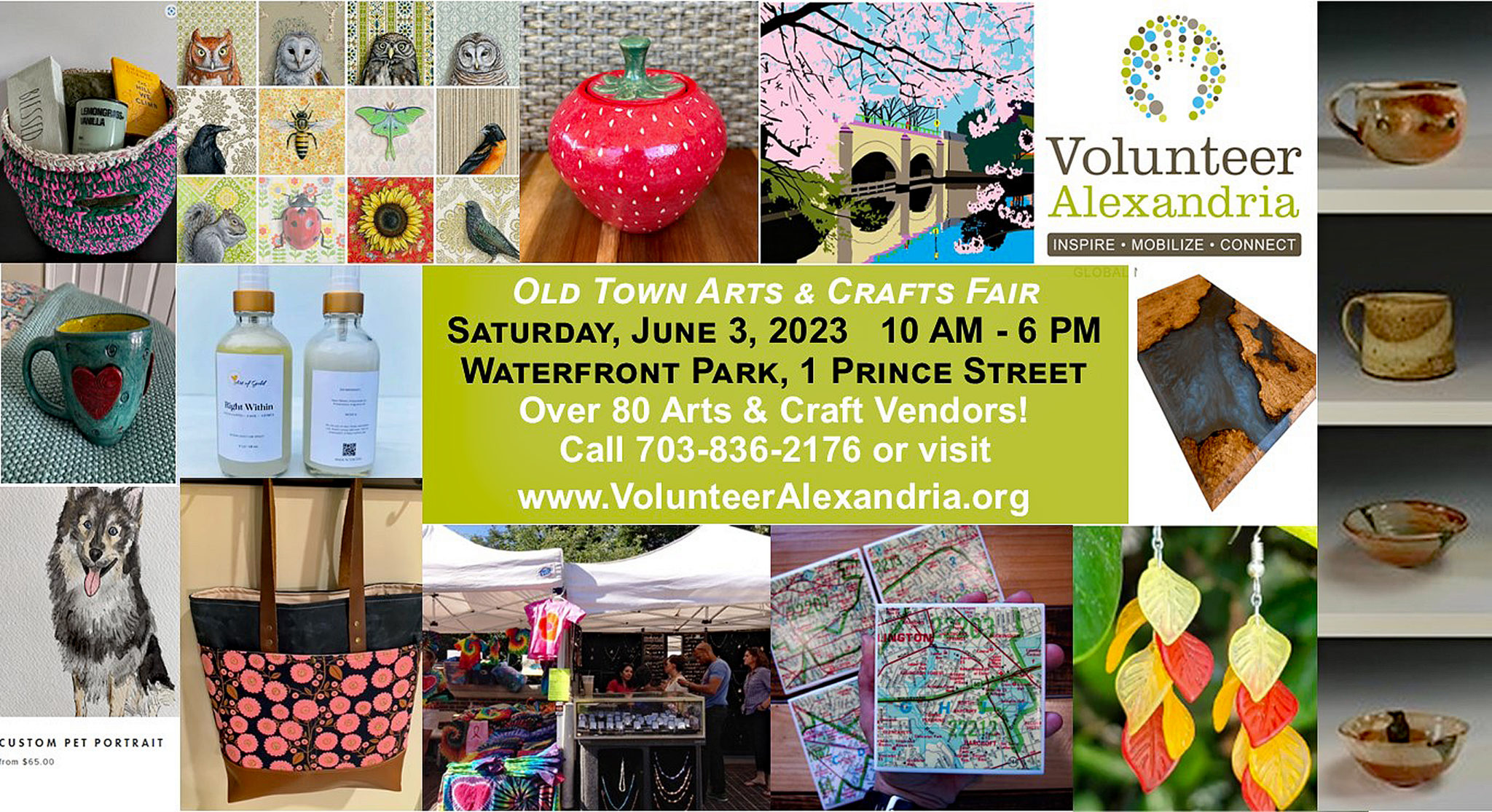 Alexandria, VA – Volunteer Alexandria has hosted The Old Town Arts & Crafts Fair for almost 40 years and is thrilled to do so again in 2023. The fair will be on Saturday, June 3, at Waterfront Park. It is a FREE event featuring over 80 local and regional artists and crafters who showcase their pieces across various mediums, including pottery, stationery, fabrics, paintings, jewelry, photography, and more. Food and beer will be available. More details can be found at volunteeralexandria.org/arts-and-crafts-festival.
DID YOU KNOW?
Volunteering is good for your mental health. It can reduce stress and enhance your mood and emotions.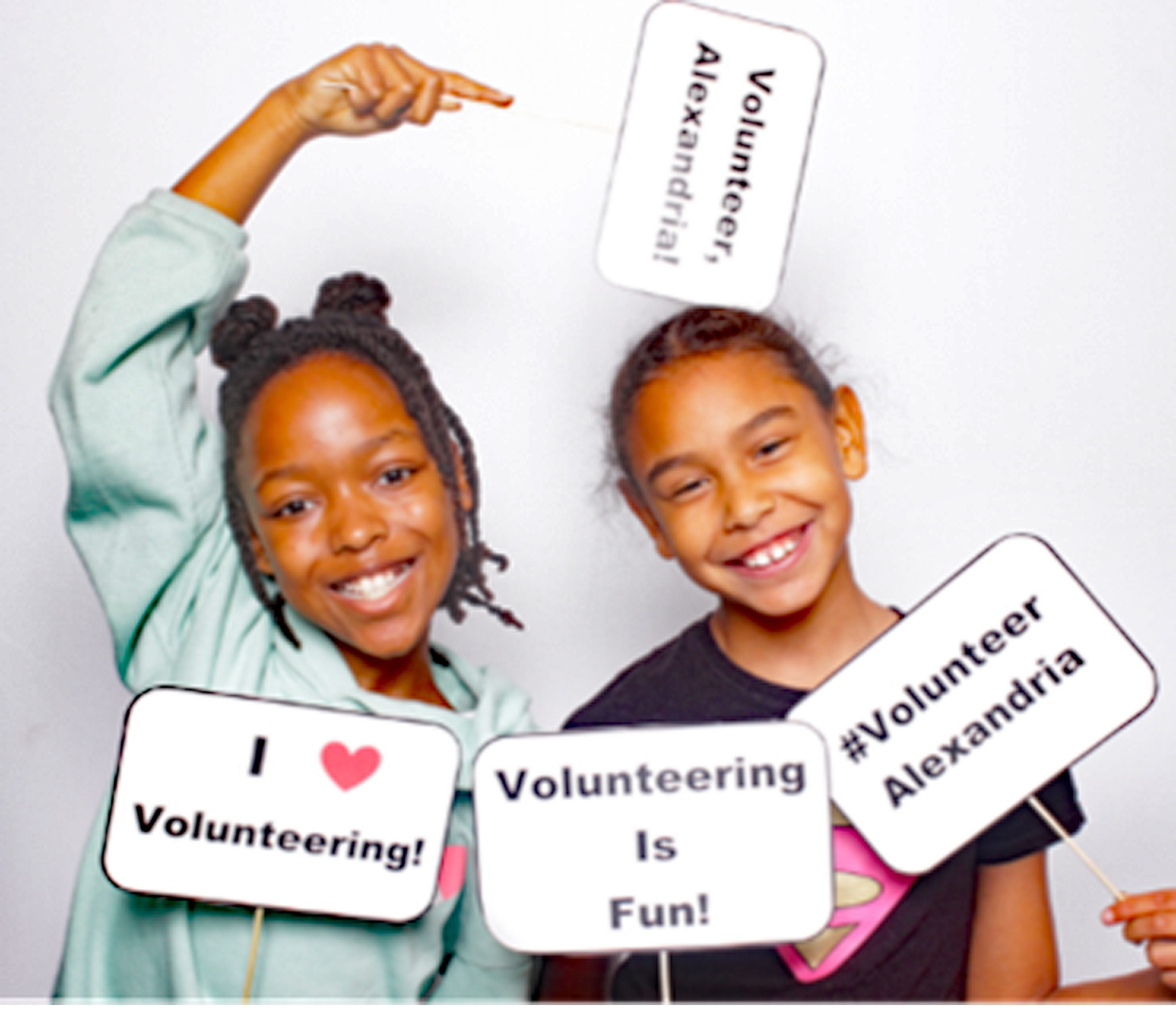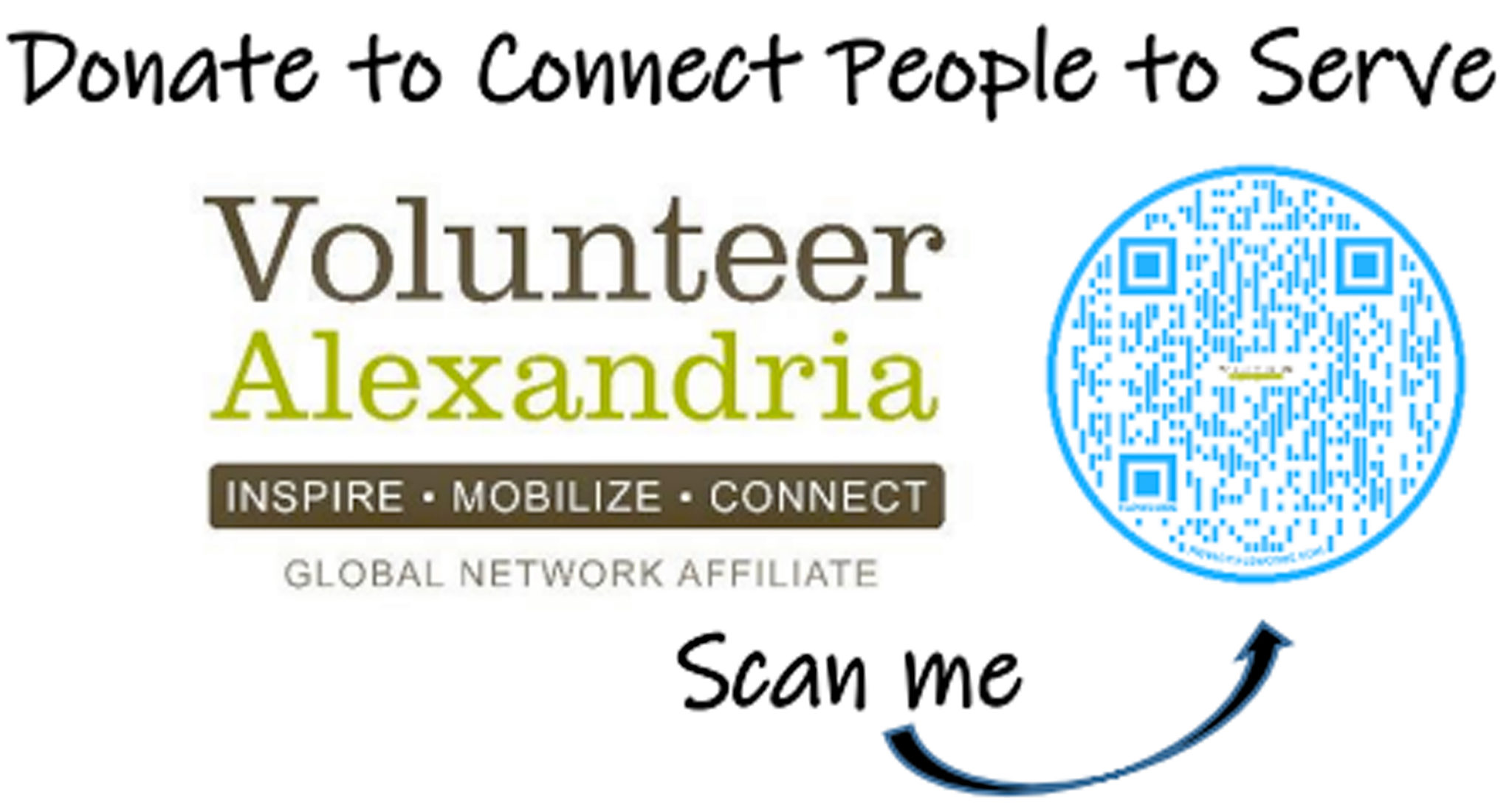 Thank you, supporters, sponsors, and donors! Mason Hirst Foundation, the Surviving Survivors Fund, and all the individuals who donated to VolALX through Spring2ACTion! Thank you, the Jen Walker Team, King Street Wireless, ting Internet, Wegmans, Harris Teeter, and Yes& Agency, for supporting the Volunteers are the Heart of Alexandria last month!
Because of you, we can continue to inspire, mobilize, and connect people to essential community needs. Here are a few examples of activities: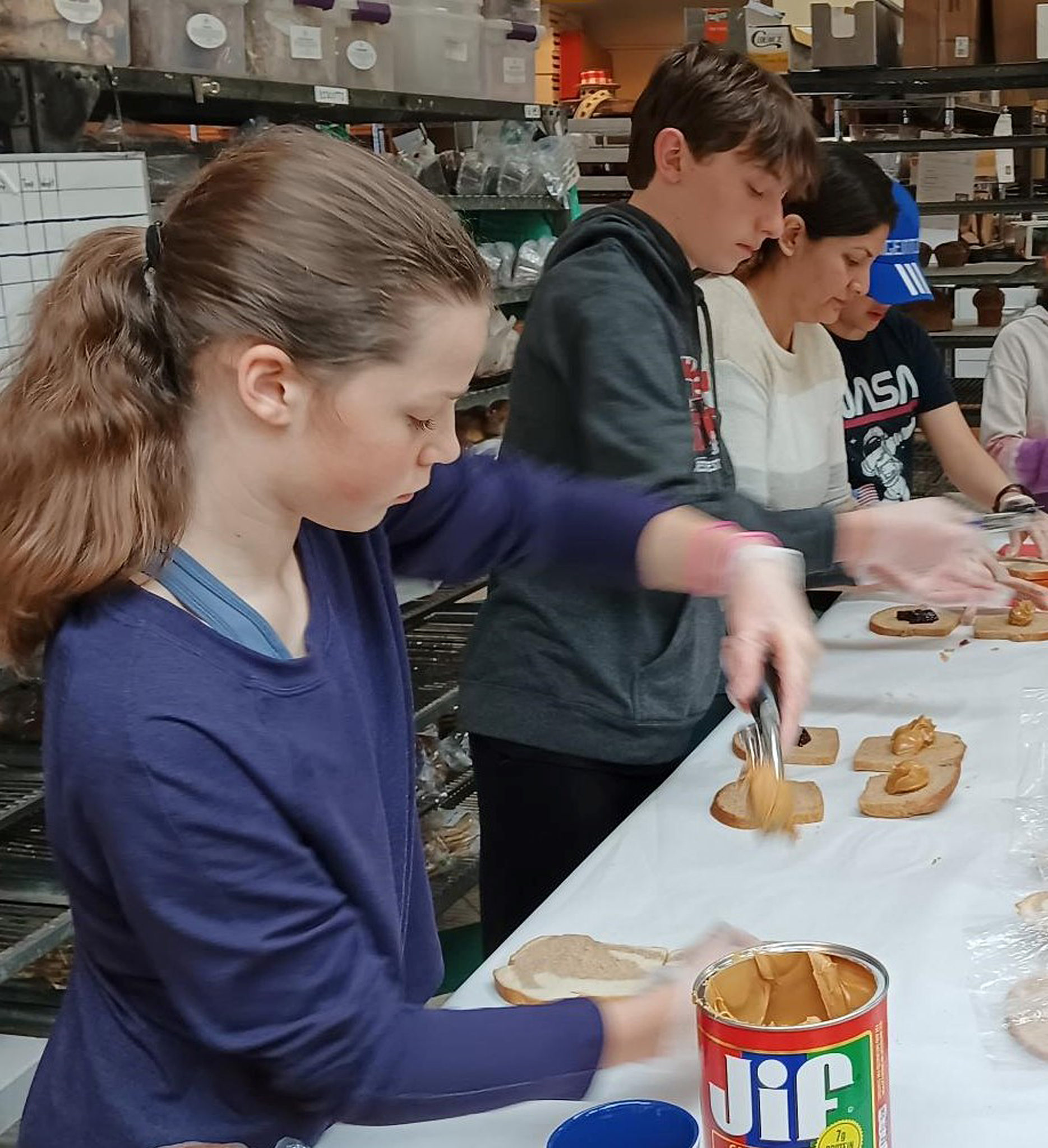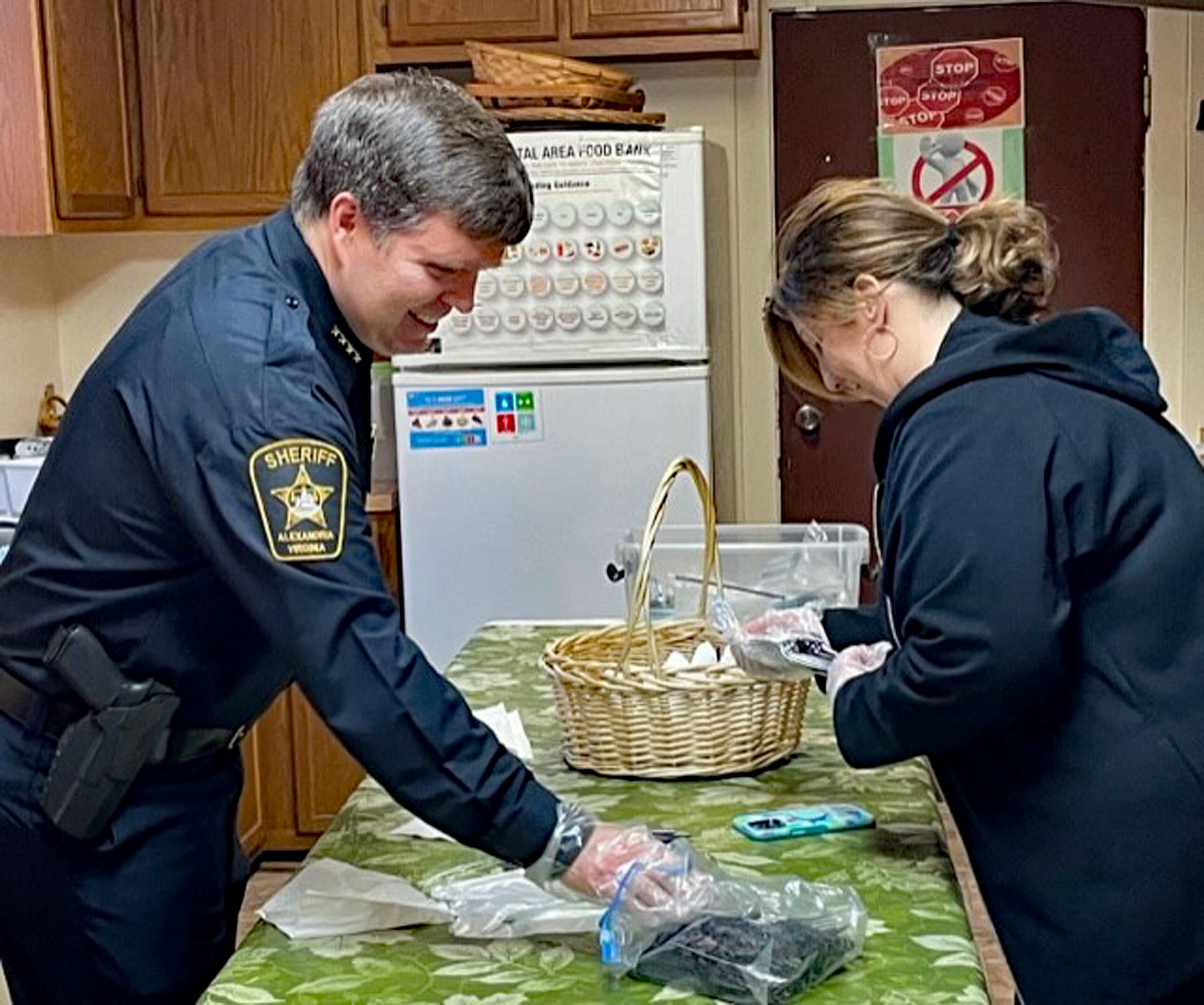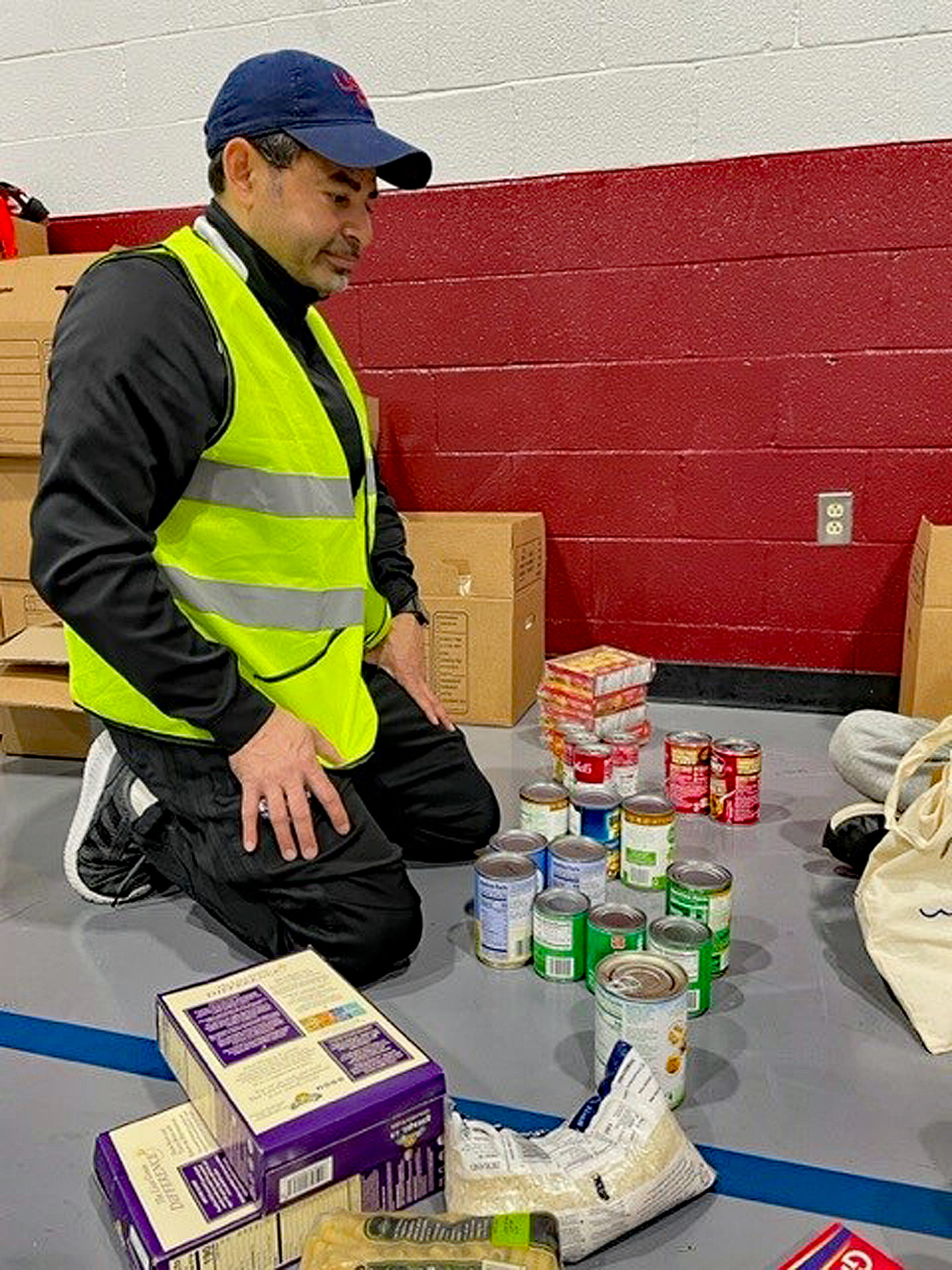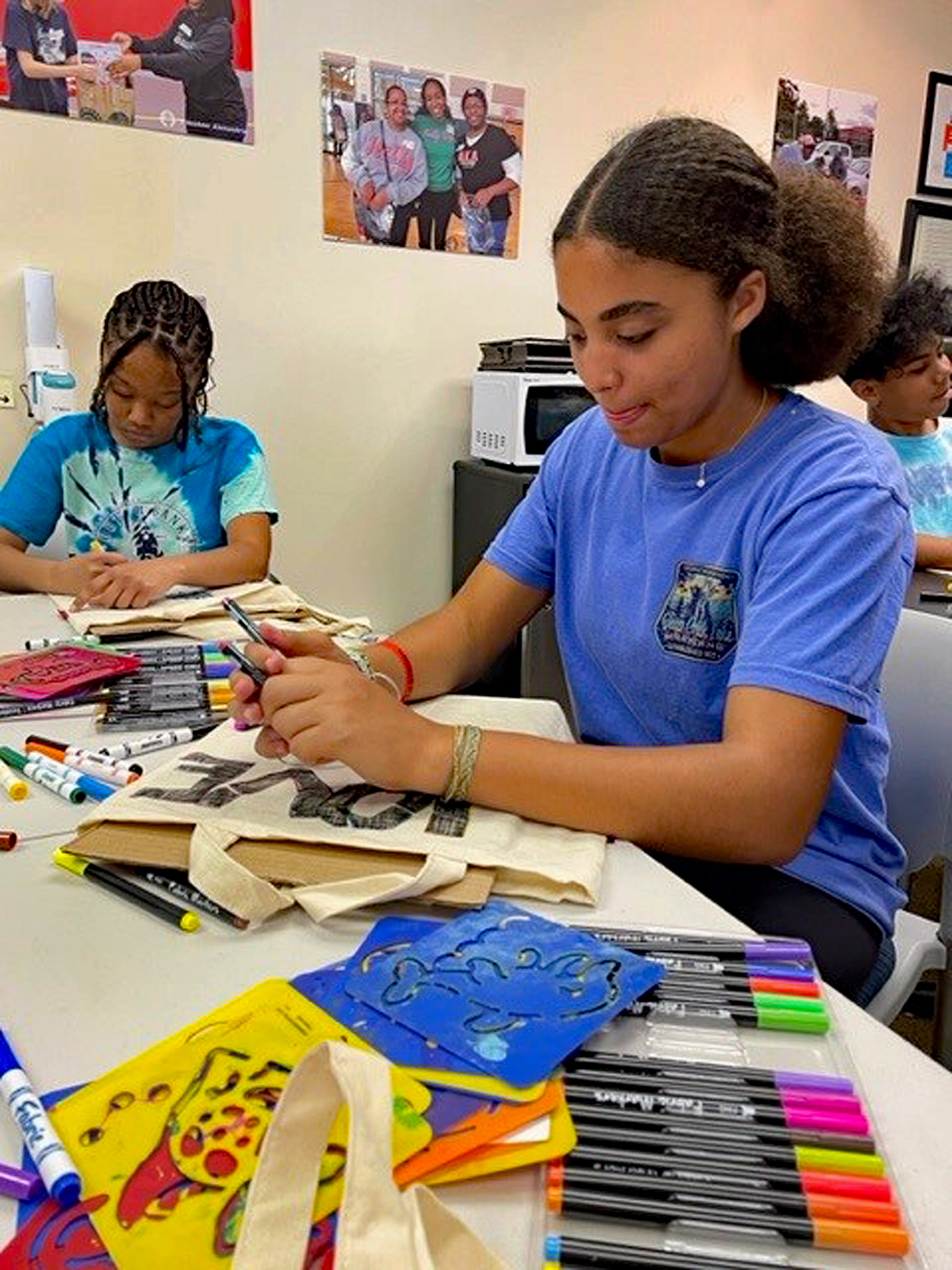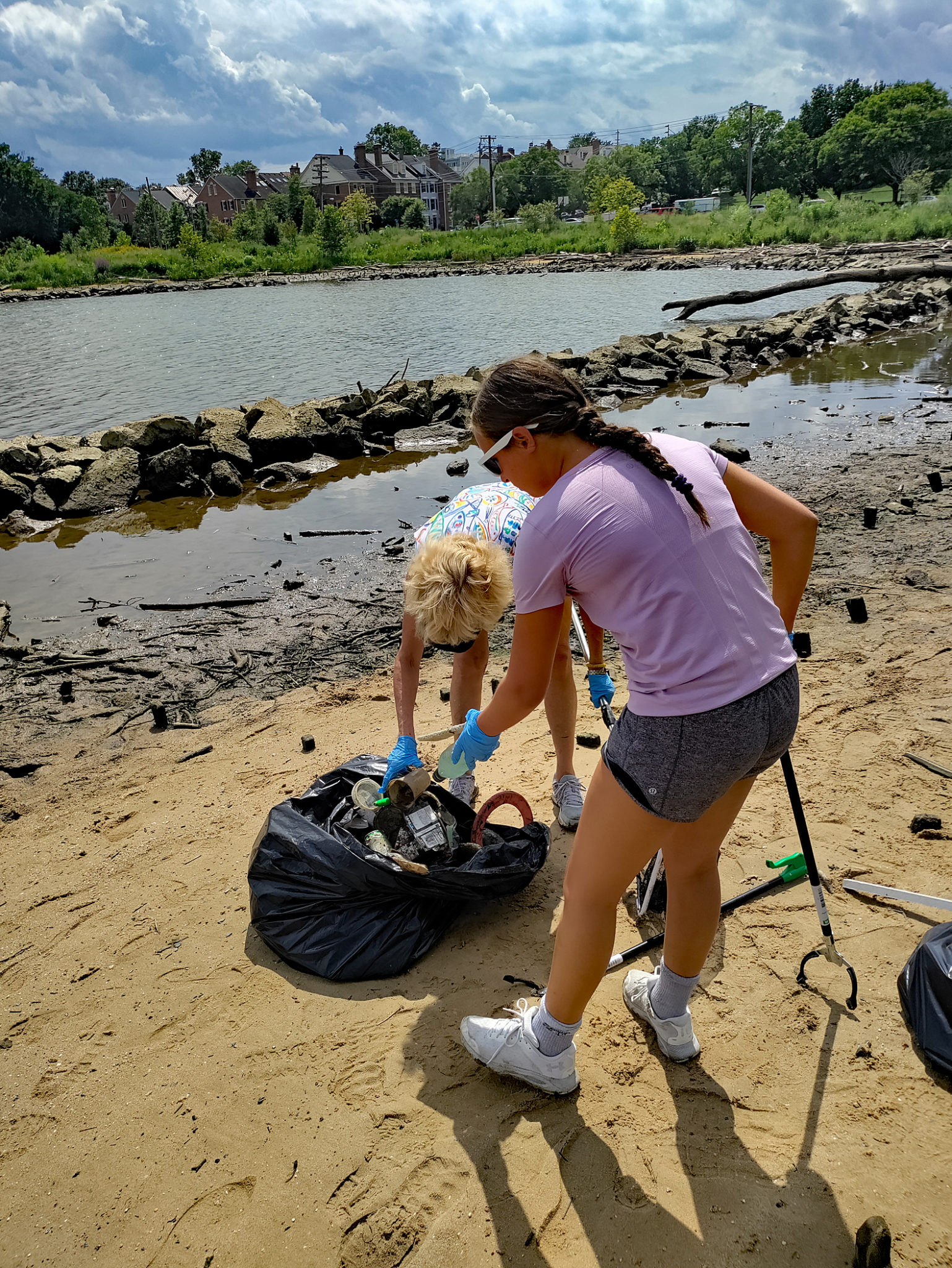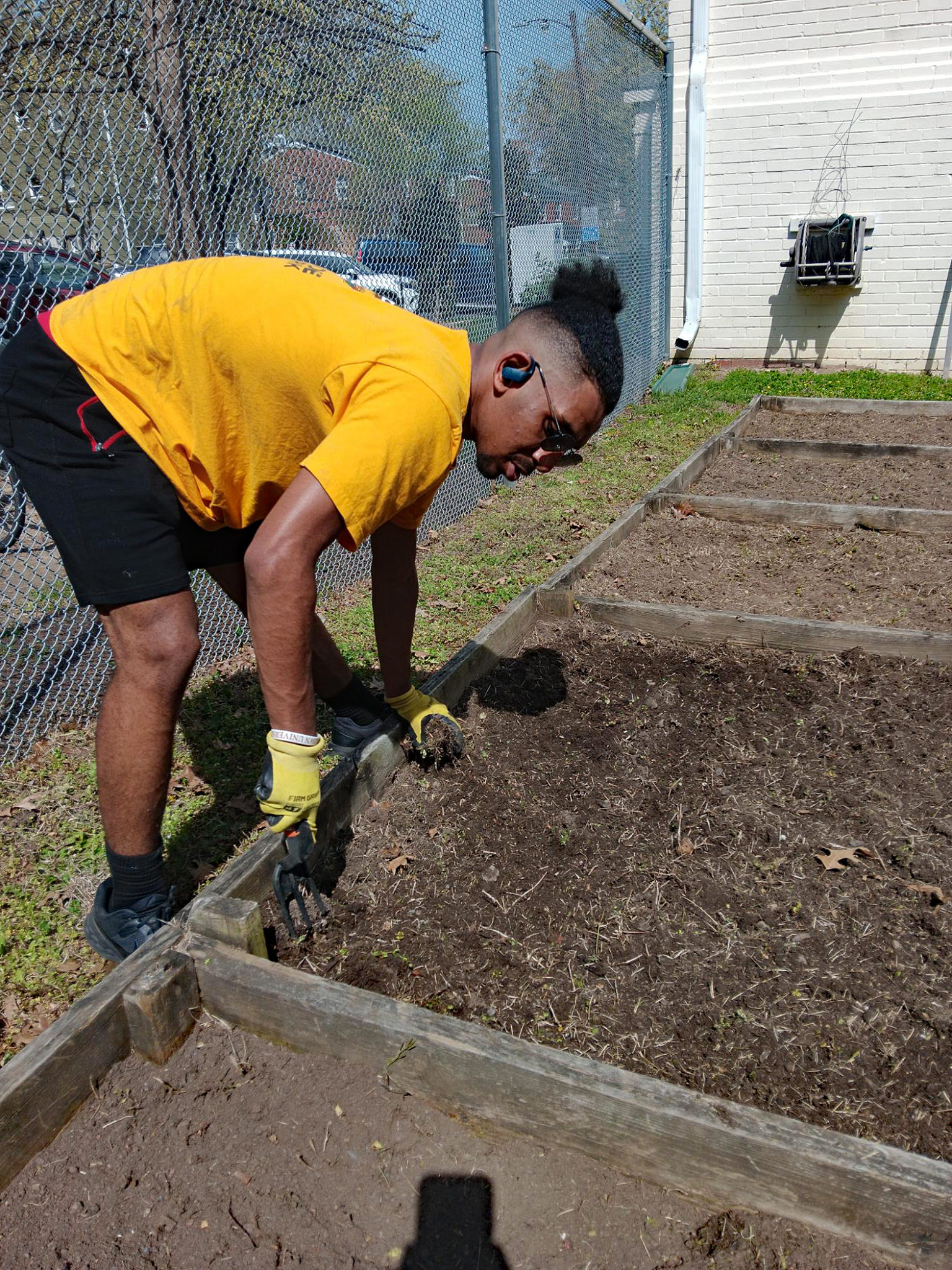 Volunteers Are the Heart of ALX – Come Join Us!
Volunteer Alexandria (VolALX), a 501(c)3 nonprofit organization, is your community resource for volunteerism. We engage and mobilize volunteers in service activities that deliver tangible benefits to Alexandria's nonprofits, individuals, and families in need.
Our role is to help people of all ages and backgrounds interested in volunteering to find a perfect match. This function seems increasingly important for young and older people experiencing isolation and anxiety. Being engaged in the community is good for body, mind, and soul, and offering safe and meaningful opportunities is vital for the health of this community. Our online portal allows people to search for opportunities that match their skills and interests.
SIGN UP to engage locally at volunteeralexandria.org/volunteer-sign-up today!
Register for any of the following activities!
Join a Board to Improve Mental Health – the Depression and Bipolar Support Alliance seeks members to join its Board of Directors. Members approve strategies, help raise funds, and attend meetings.
Serve on a City Commission – The Social Services Advisory Board seeks members to advise the city on social welfare and public policy and submit an annual report. They meet once a month for one to two hours.
Maintain a Garden for a Church – Meade Memorial Church needs a gardener to assist their landscaper with weeding, mulching, mowing, and watering.
Become a Volunteer Lead for Emergencies – Volunteer Leaders will be trained throughout 12 months, for up to 3 hours per month for training, exercises, and fun activities. Volunteer Leaders will staff the Volunteer Reception Center (VRC) when activated by the City. The VRC serves as a vehicle to quickly register, train, and deploy spontaneous volunteers to meet City disaster response and recovery efforts safely and efficiently. Actions may include cleaning debris from streets, helping people move to a secure location, cutting down trees, serving meals, and setting up shelters.
Service-Learning for Middle and High School Students during Summer School Break – This program for youth focuses on community engagement. Participants learn about social issues facing Alexandrians and how nonprofits address these issues. The PARE model offers a structured approach to high-quality service-learning experiences, including the critical components of Preparation, Action, Reflection, and Evaluation. This exposes students to new realities that open their eyes and challenge what they thought they knew.
Tutor High School Students from 3:15 to 4:30 pm on weekdays.
ICYMI: DONATE NOW: Kathy Wilson Foundation Provides Free Developmental Screenings for Preschoolers in Alexandria