Zebra Misc
Trending
GET TICKETS: Second Annual 'Crab Shack Live in Del Ray' Featuring the Music of Billie Eilish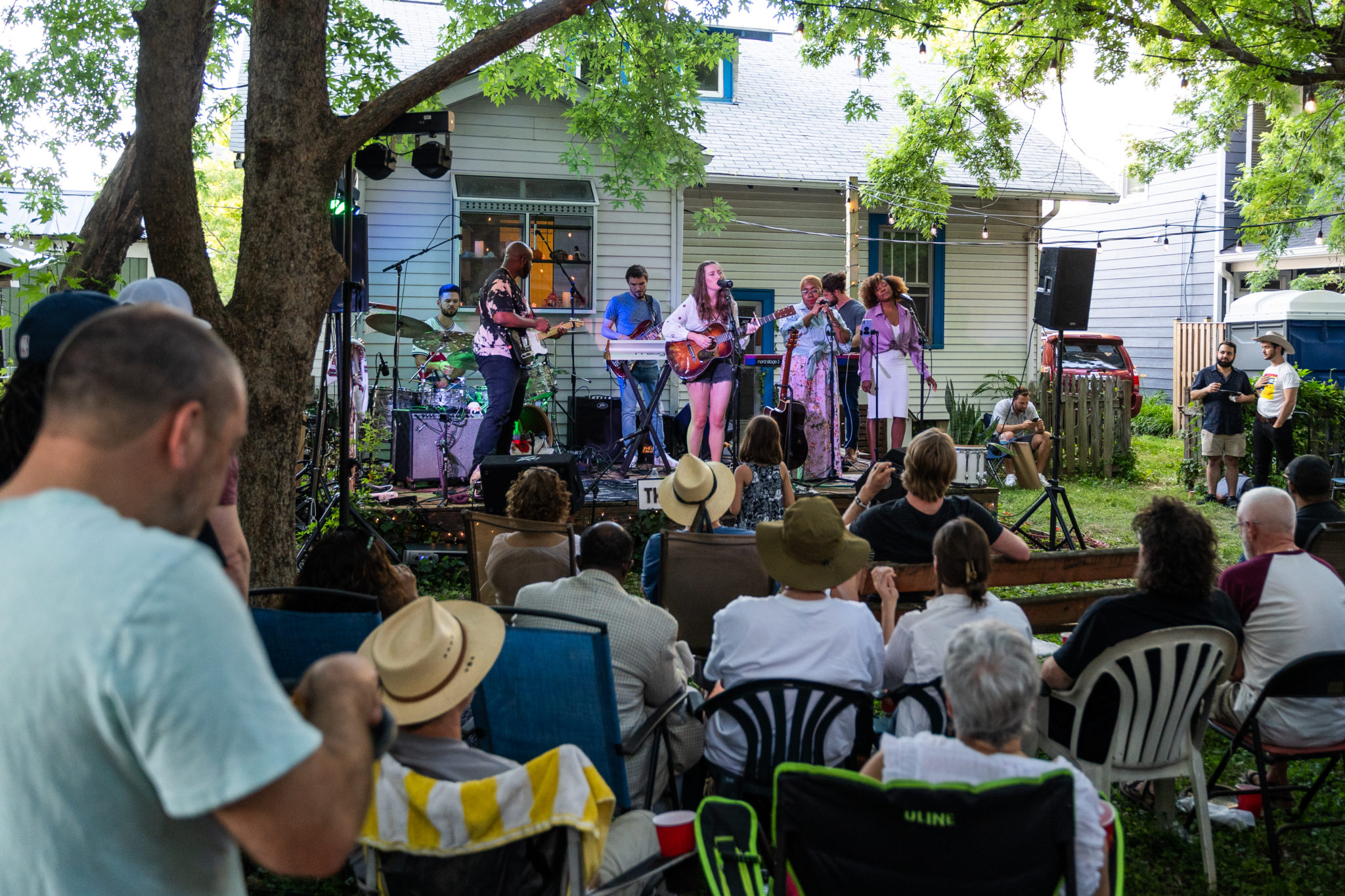 ALEXANDRIA, VA – Upon walking into Jack Kilby's home studio Crab Shack Music in Del Ray, one thing is apparent – his organizational skills are second to none. How else could someone fit seven drum sets, five guitars, four pianos, two organs, a double bass, (and a partridge in a pear tree?) into two rooms without feeling cluttered?
When you enter "The Shack," as it is lovingly known, you don't just walk into the "living" room-you walk into the "live" room of his recording studio. He has turned most of his rented house just off Mount Vernon Avenue into a space where kids and professionals join him in "organizing sound," also known as making music.
For the second year under this title and the fourth time after moving to Del Ray in 2016, Kilby is throwing what he hopes will become Del Ray's preeminent music festival, 'Crab Shack Live,' on Saturday, June 3, from 5:00 p.m. to 10:00 p.m on the back deck of The Shack at 211 E. Oxford Ave, Alexandria, Virginia 22301.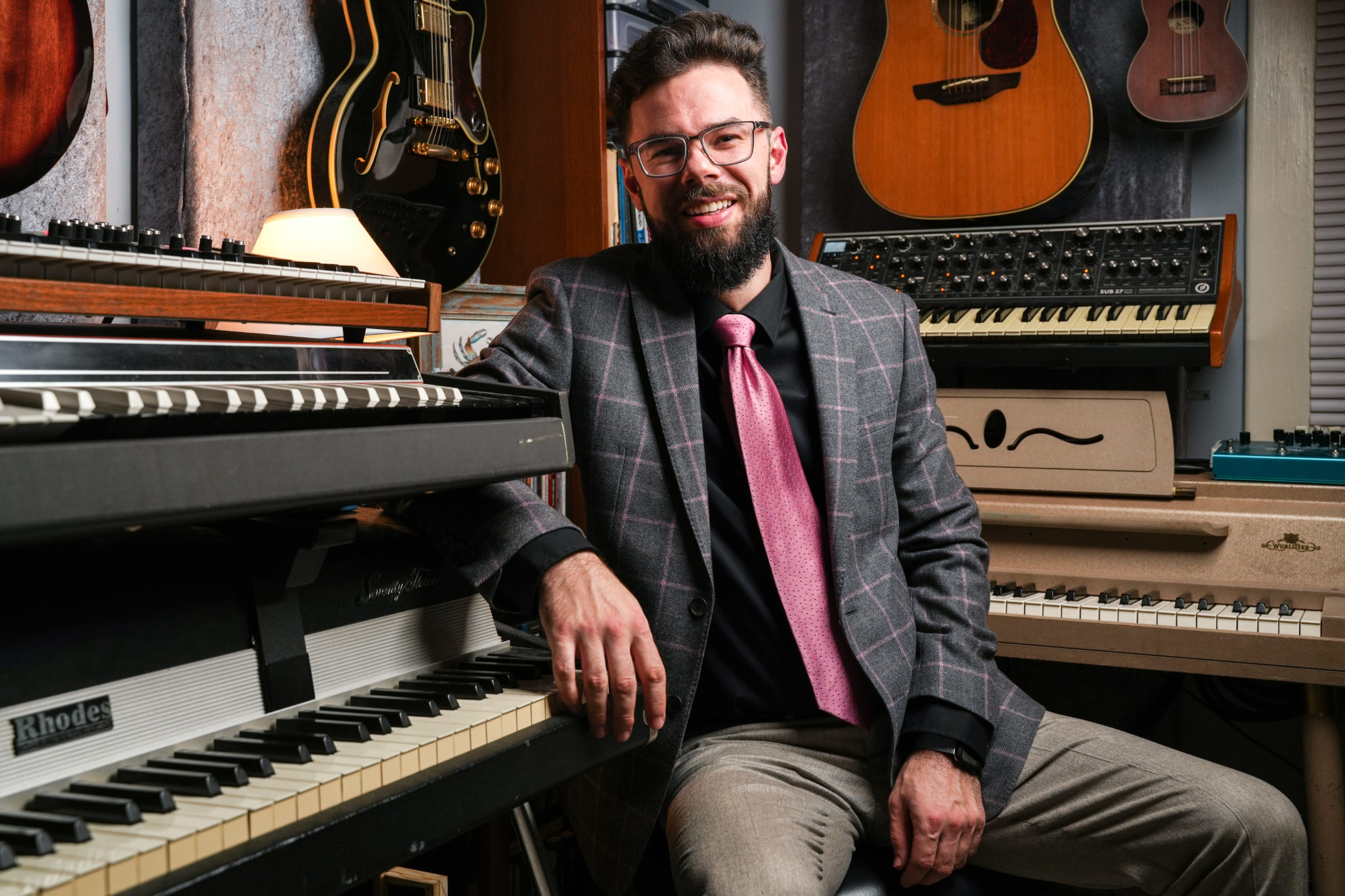 His goal is to highlight the many incredible musicians he records and produces at The Shack and expose new ears to their talents.  The festival features three musical acts – fellow Alexandria native and Crab Shack Artist in Residence Sam C. Jones, The Hot Mess (a django jazz ensemble) and Kilby will close out the evening directing a set of Billie Eilish's music featuring several top-notch vocalists.
"Last year's event turned out about 200 people and this year promises to be even better," says Kilby.
The performance will not be streamed, and tickets can only be purchased at the door. "I want it to be a more genuine, personal experience with folks," says Kilby. "Last year the greatest compliment I indirectly received was when I noticed how quiet it was in the yard during Eliza's set (singer/songwriter Eliza Harrison Smith will be back again this year). I had this thought like wow, 150 people back here, and the birds are what stands out as being too loud! People were really listening to the music. That's what I wanted."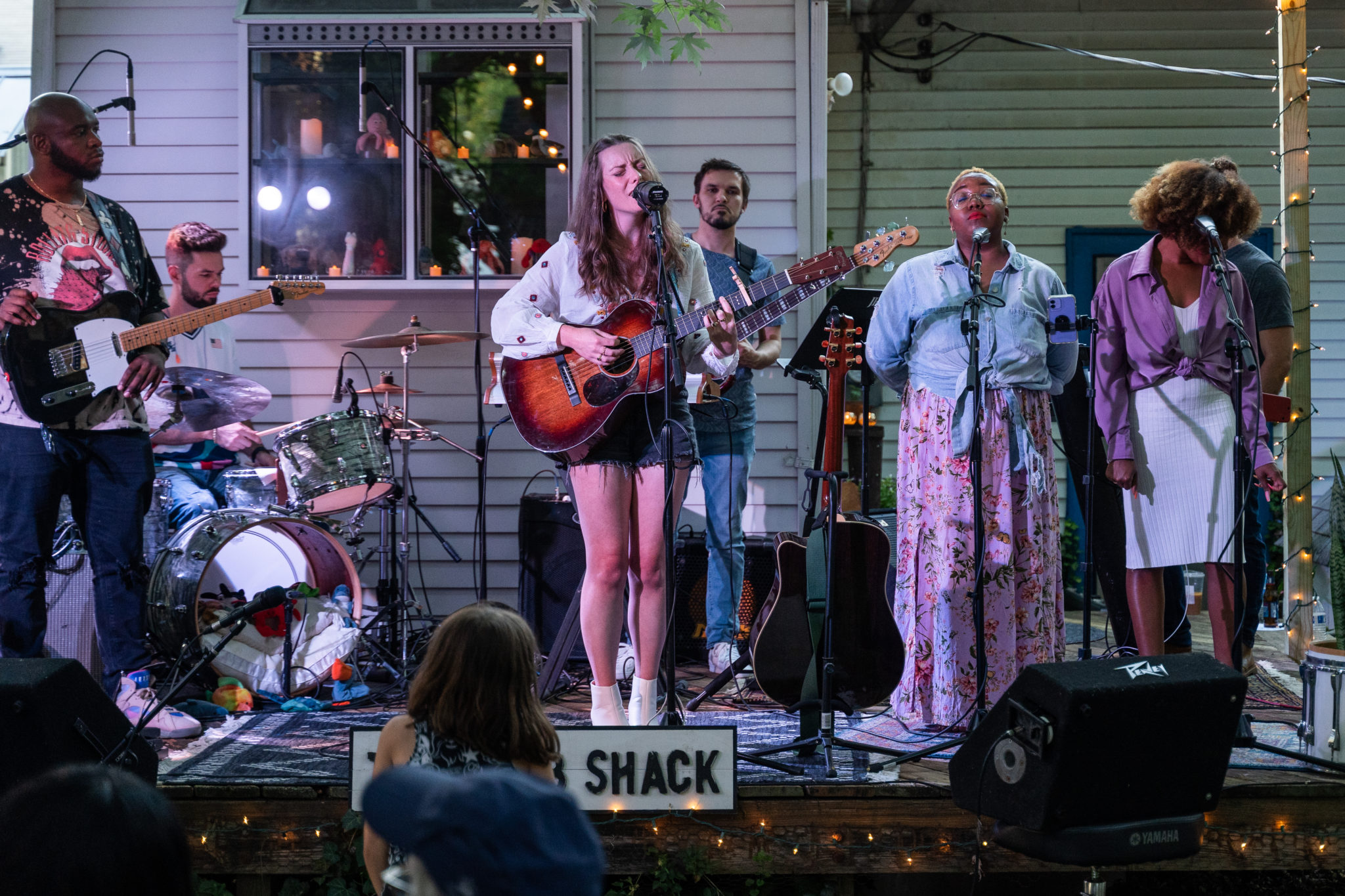 No stranger to this area, Kilby graduated in 2007 from T.C. Williams High School (now Alexandria City High School), and attended nearby George Mason Elementary where he credits much of his love for music to his early teachers at this school, notably band teacher Keith Perkins, art teacher Francis Chase, and later at T.C., Vaughn Ambrose.
Kilby studied biology and was taking pre-med classes at The University of Virginia (UVA). He says he would have had a miserable time in Charlottesville had he not met legendary trumpet player, John D'earth and his drum teacher Robert Jospé. D'earth has a standing gig on Thursday nights on the Charlottesville Downtown Mall that he's been doing for about 40 years, and Kilby, first at ages 19 and 20, ended up subbing in the band many times with him, something he still does. "Miller's is where I really got my undergraduate education, sorry Mom," Kilby says. "What an incredible experience to learn from people who have 40 years of experience on you and who have always been gracious and supportive of myself and every other young passionate musician who walked on that stage."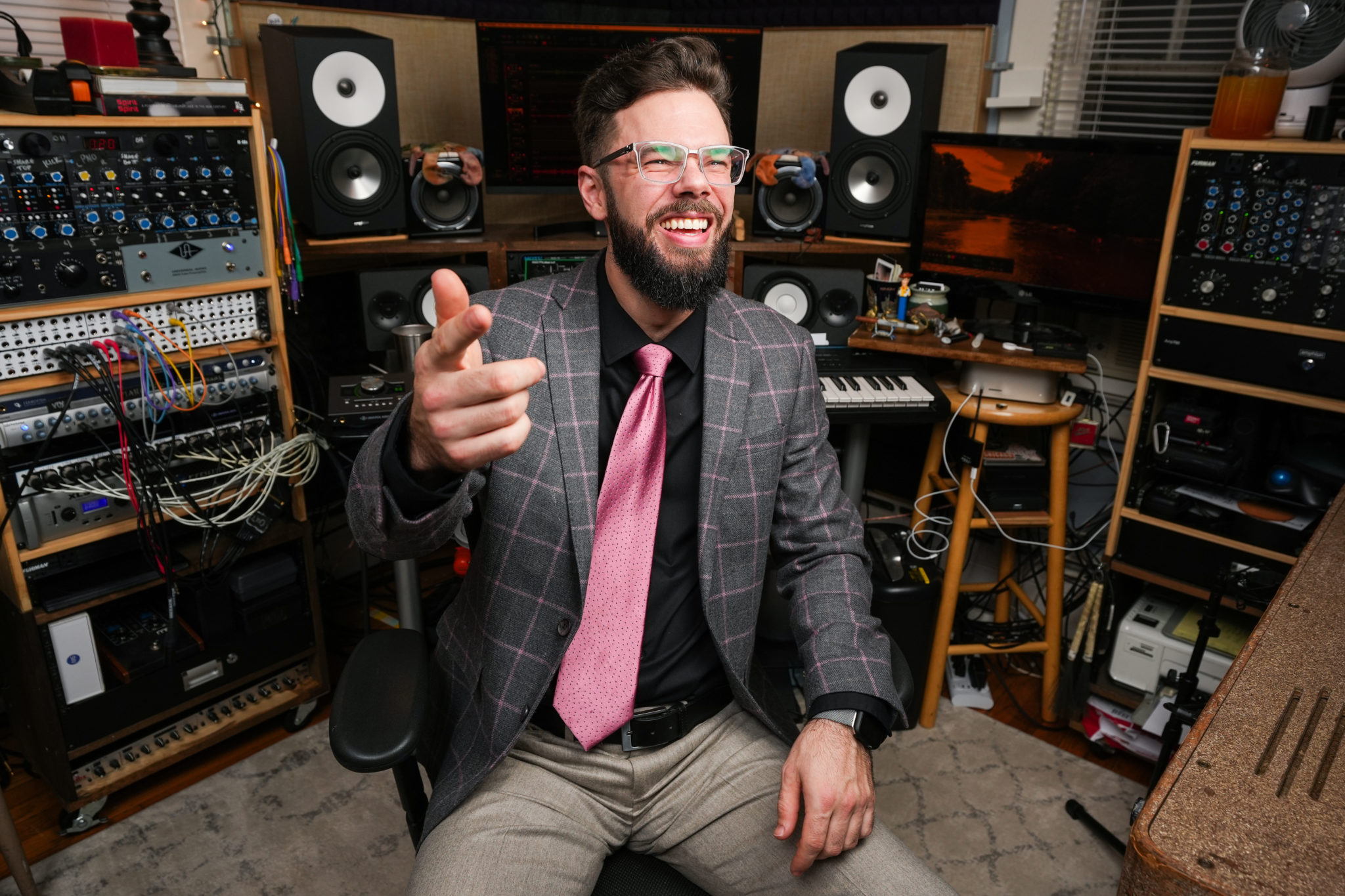 After graduating from UVA in 2011, he knew he wanted to stay in Charlottesville to continue performing and learning from his mentors, so he got a job working as a fruit fly geneticist for the next two years in UVA's Biology department. He was able to move to New York in 2013 to pursue his master's in music at the Aaron Copland School of Music in Queens which he received in 2015.
Since 2016, Kilby has been living in Del Ray where he has slowly built the Shack into a warm, comfortable, fun space to play, record, and teach. Although he is not the type of engineer or surgeon his parents thought he should be, "I do surgery every day- if it involves very fine detailed work with my fingers or DIY, it's what I enjoy doing."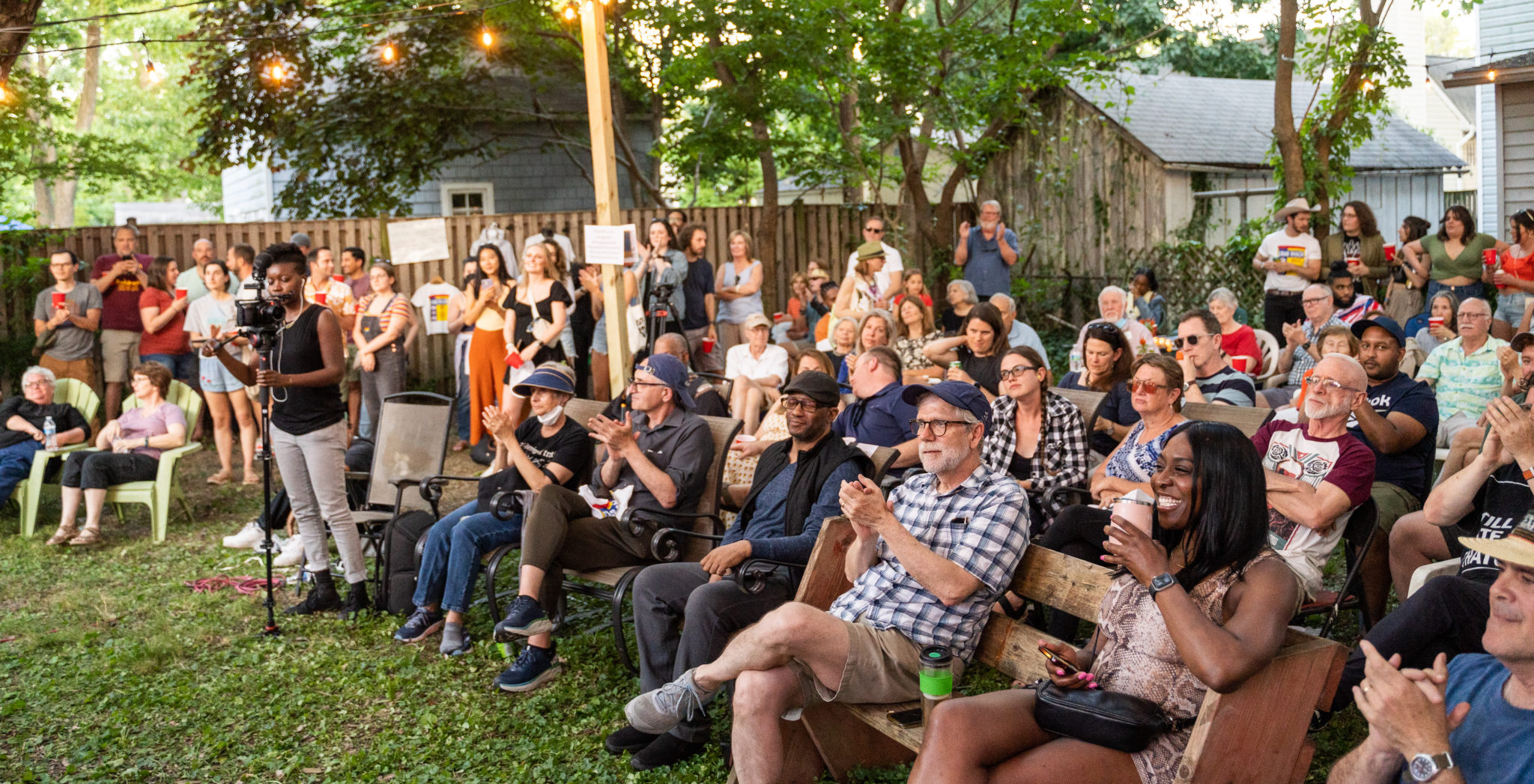 Kilby recalls one of the best compliments he has received about The Shack happened when a friend walked in and exclaimed, "I feel like I could do anything walking in here." Kilby teaches guitar, drums, piano, trumpet, baritone, and tuba to about 25 private students, both kids and adults.
The kids mean a lot to him considering how much his own music teachers' influence sticks with him to this day. "They treated me like I was their own, they didn't talk down to me like I was a kid," Kilby says, "and now I'm paying it forward."
Along with building the Shack into one of the most popular recording locations for some of the DMV's best and brightest young talent, as a performing artist, his band Jack Kilby & the Front Line put out a double-album 'Love Is A Song Anyone Can Sing Vol 1&2' in 2018 and 2019 which won back-to-back Wammie Awards for Best Jazz Album. It can be found on all major streaming platforms and his website.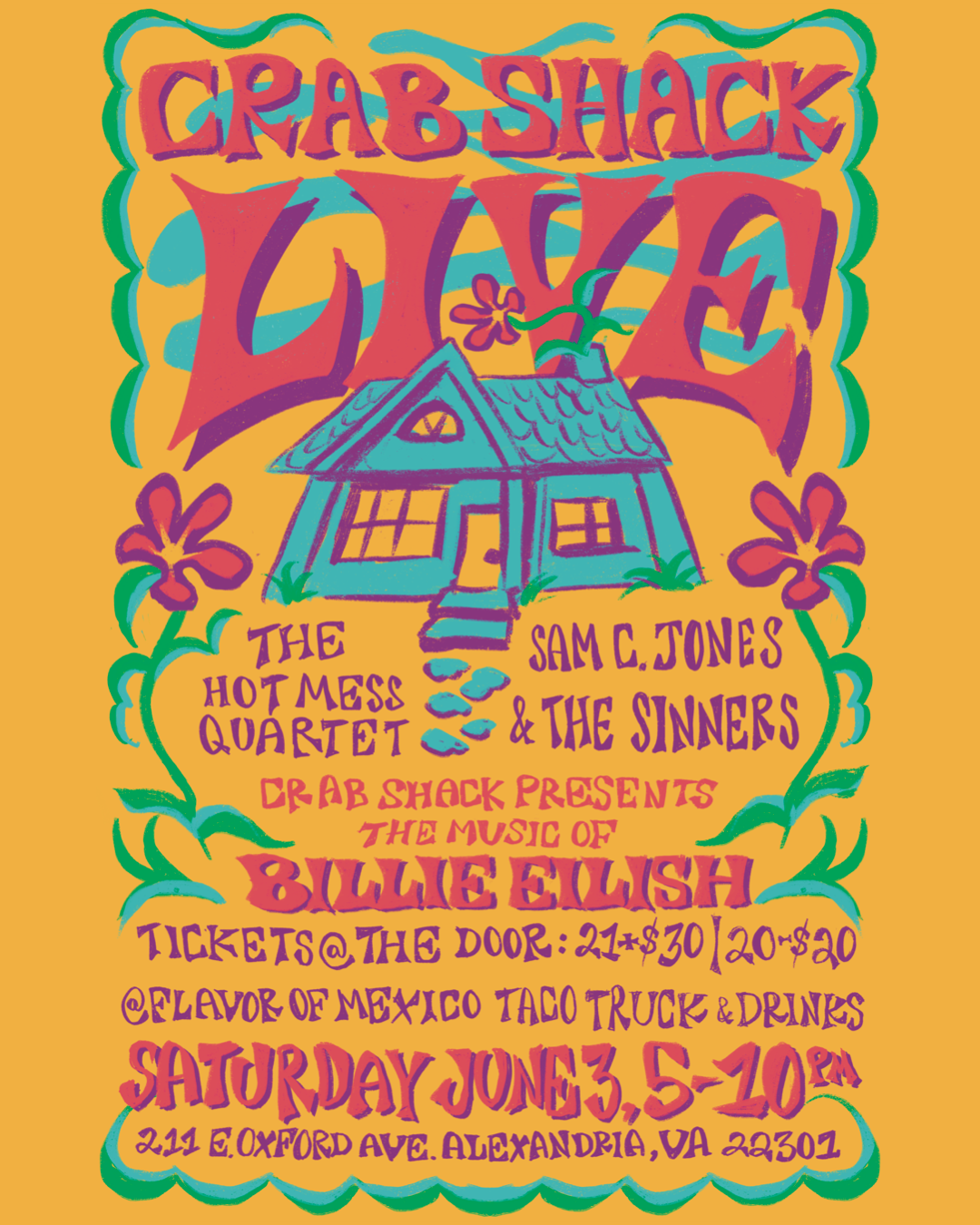 Head over to the Crab Shack on June 3 to see and hear an amazing show. Tickets will be sold at the door, $30 for ages 21 and up, and $20 for those under 21. Price includes drinks/snacks, and food will be available for purchase from the Flavor of Mexico food truck. "All my best friends throughout my life have been musicians," Kilby confirms. "It's how I've always felt the most at home and the happiest."
Crab Shack Music, 211 East Oxford Avenue in Del Ray, is a recording studio operated by Alexandria native Jack Kilby. Kilby is an award-winning producer, engineer, and multi-instrumentalist. For more information go to www.crabshackmusic.com or @crabshackmusic on Instagram